Well, I thought this week would be my chance to catch up on my way behind photo editing. It was supposed to be a slow week. But what started out as my normal Monday, ended in an unexpected trip to my cardiologist and an unplanned surgery scheduled for the end of the week. Before anyone worries, everything is fine. My pace-maker/defibrillator's battery, which was 8 years old, decided it was low and needed to be replaced. So, I went under the knife yesterday for a quick out-patient surgery to have a brand new pace-maker/defibrillator installed. (Installed? Is that the right word? Makes me sound like a cyborg!) Now, I'm at home recovering, a little sore and tired, but healing wonderfully, which has left me a lot of time for day-dreaming about Thailand and it's fascinating markets.
Chiang Mai is known for it's wonderful night markets. Every night they have a rather large night market that has become quite famous and, from what I have heard, rather touristy. However, we were lucky enough to be visiting on a Sunday and, therefore, had a wonderful opportunity to experience the Sunday Night Walking Street.
The Sunday Night Walking Street starts at 6:00 PM every Sunday. We had some time to spare after lunch. So, we took the opportunity to explore some of the temples in the area. We saw more Buddhas, lit some candles, said some prayers, and then waited and watched as the street vendors rushed to set up their booths of all kinds of interesting things.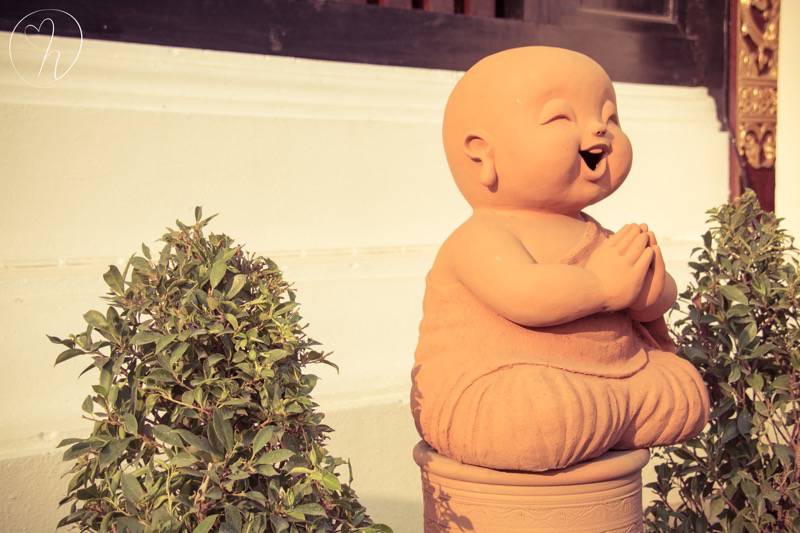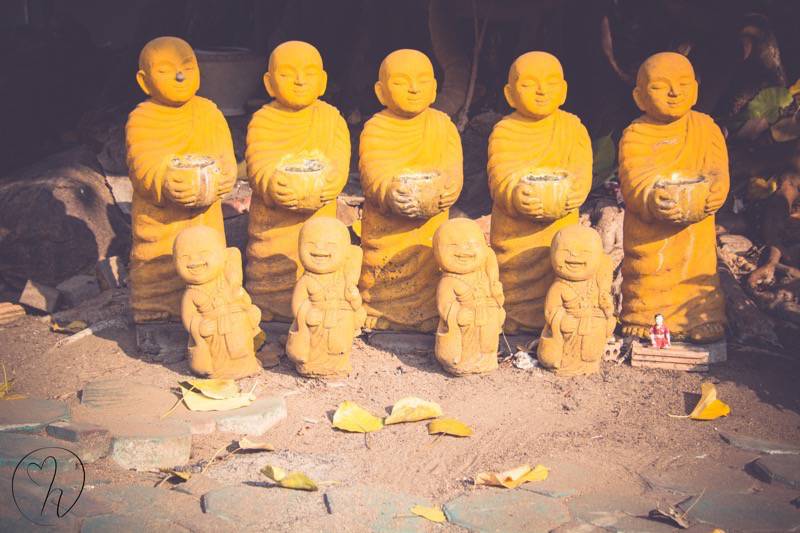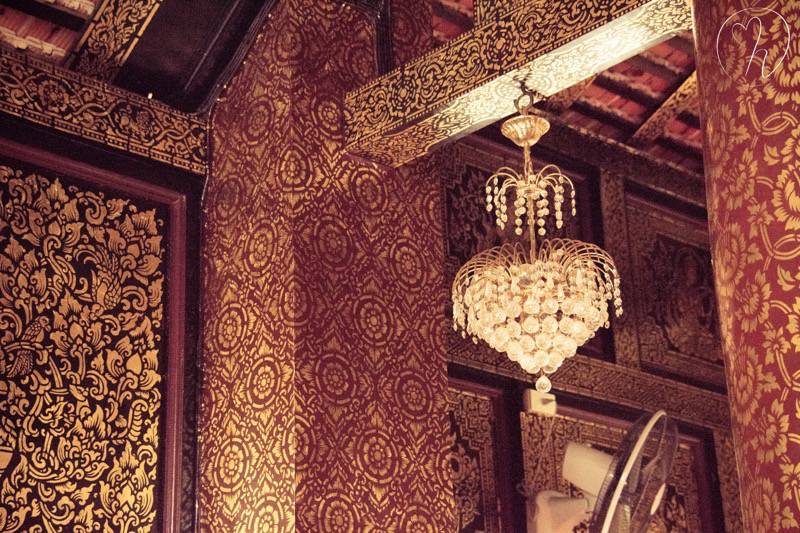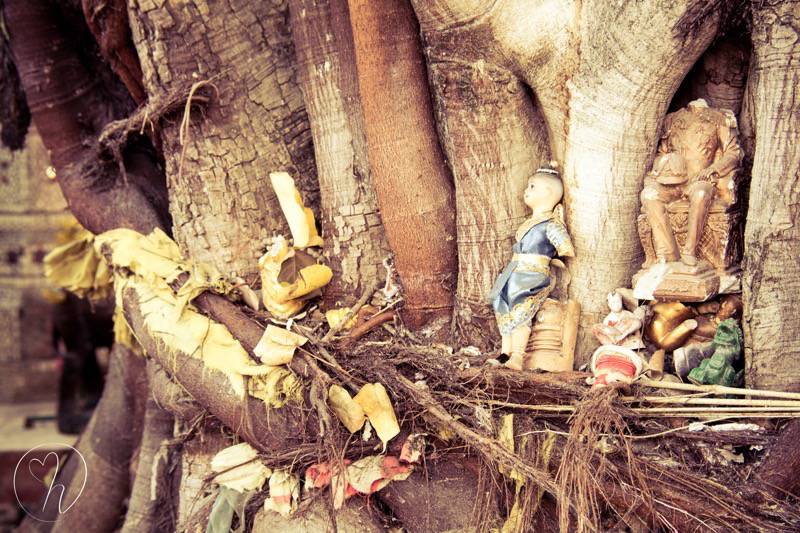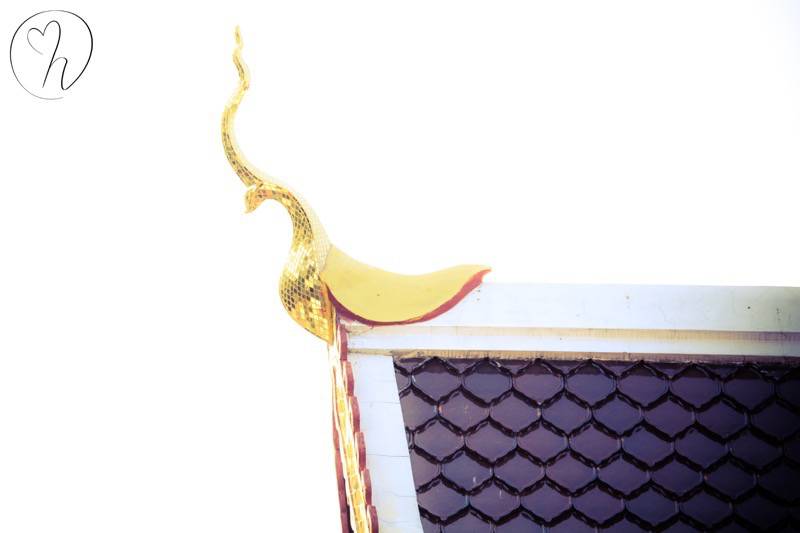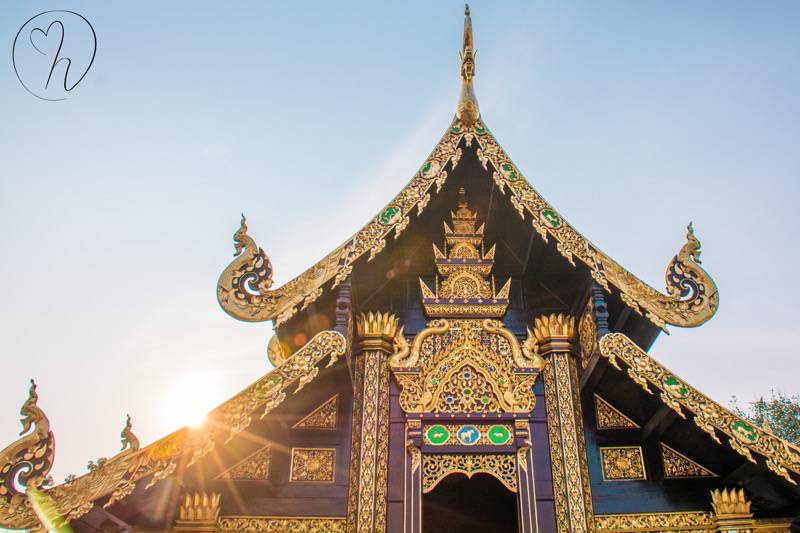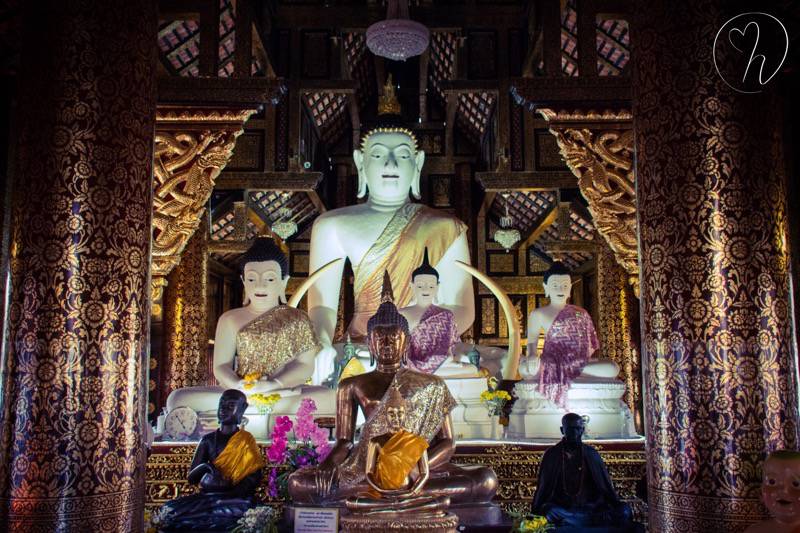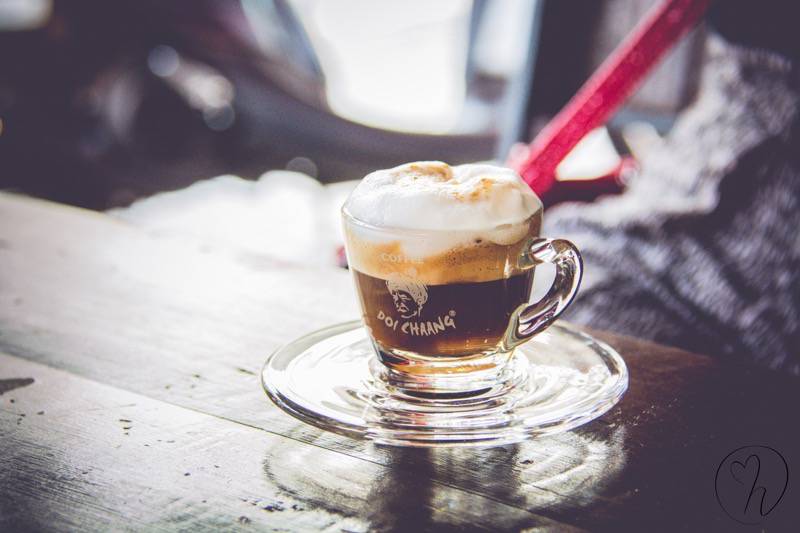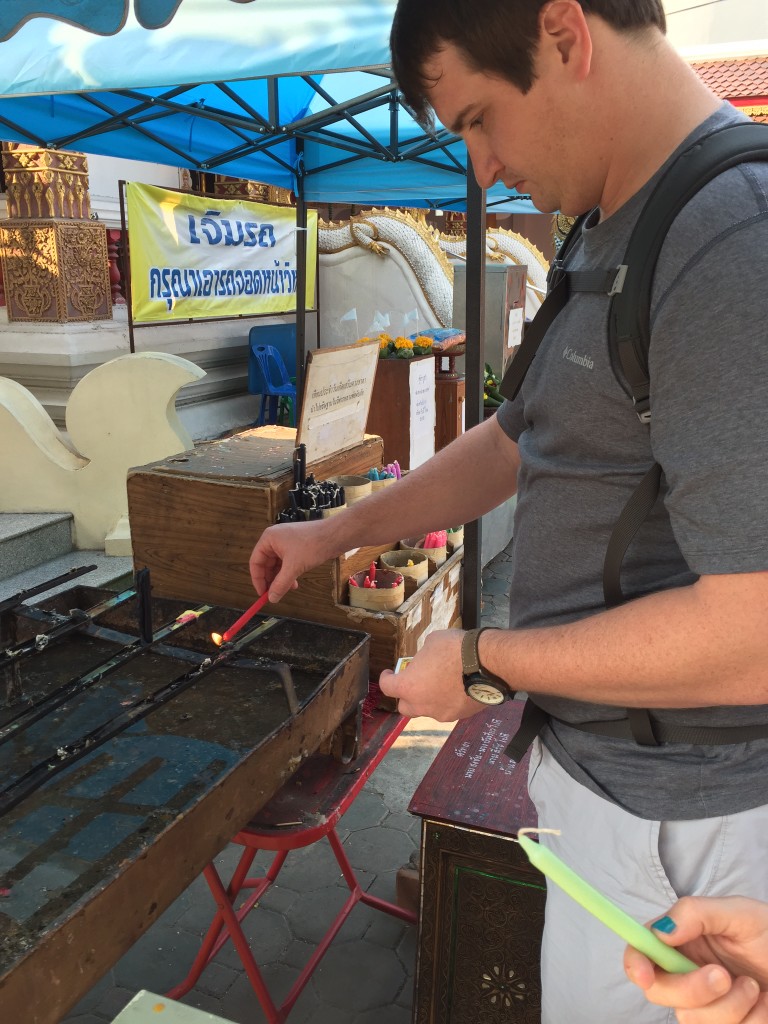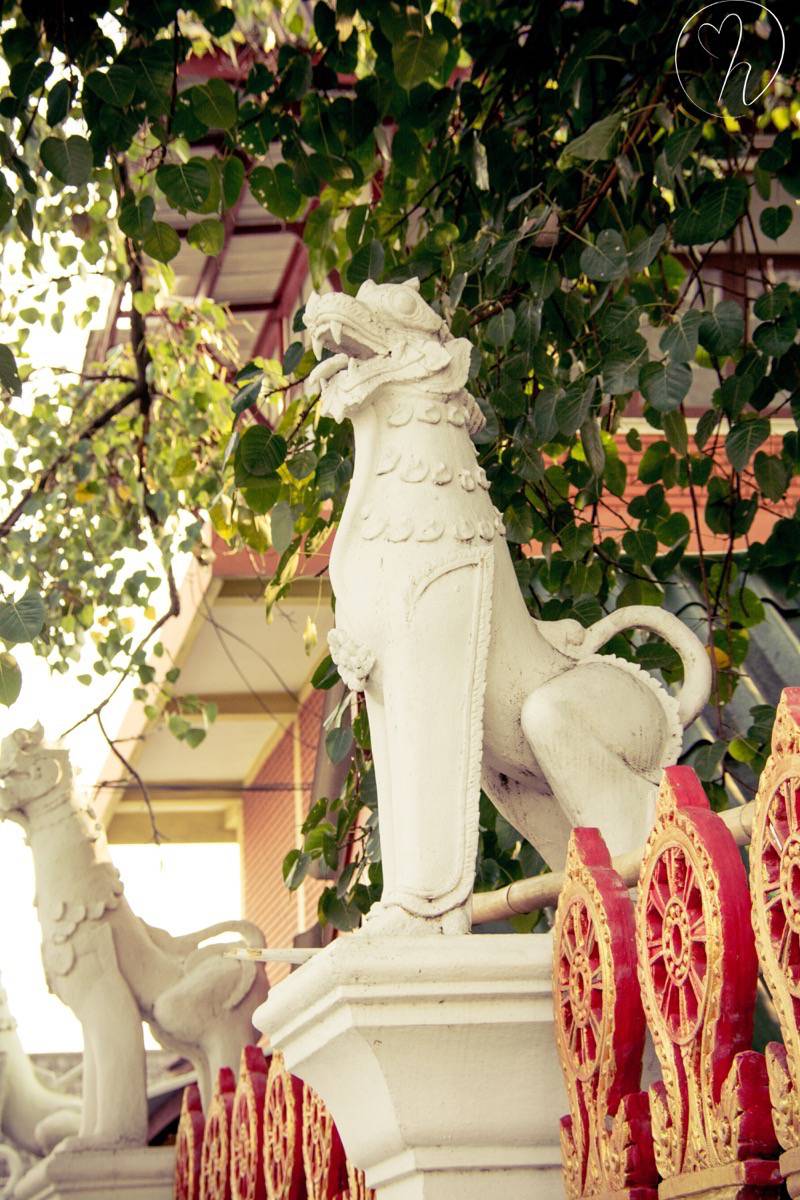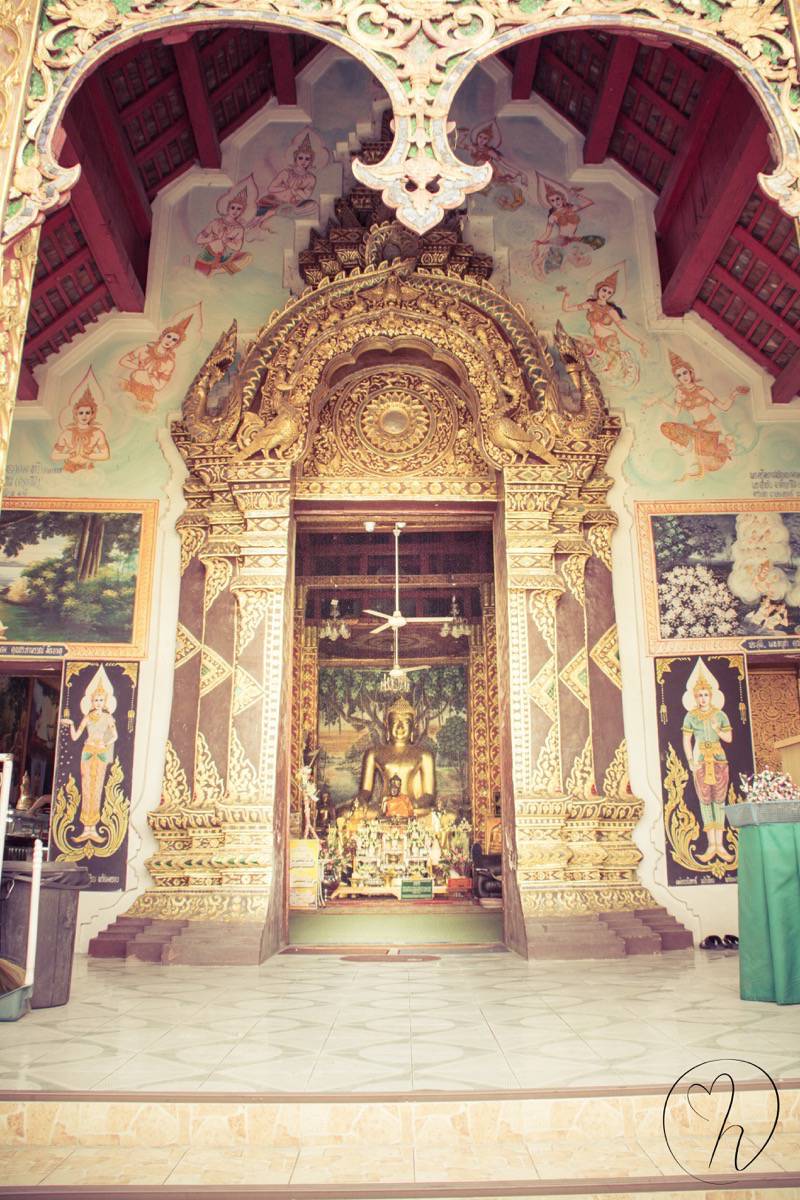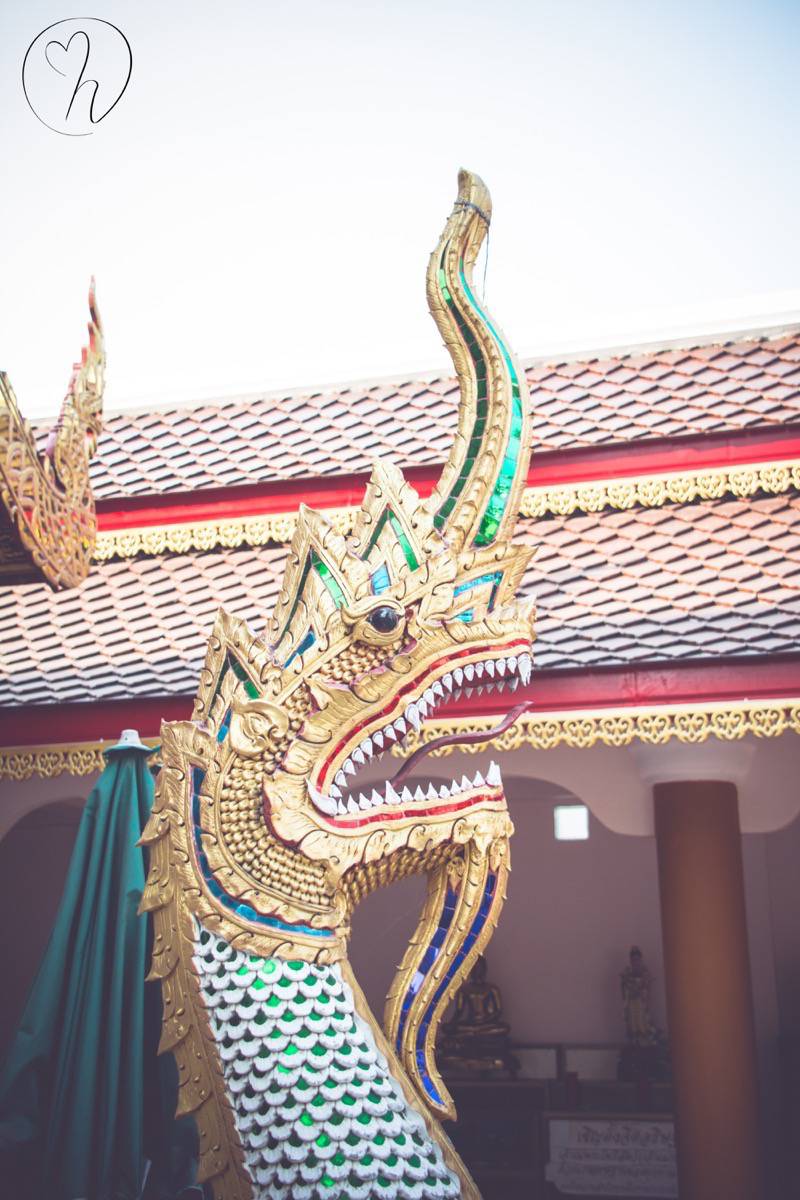 And right on schedule at 6:00 PM the Thai National Anthem was played (as it is every night), and the city froze in recognition. And when the anthem finished, the market was open for business.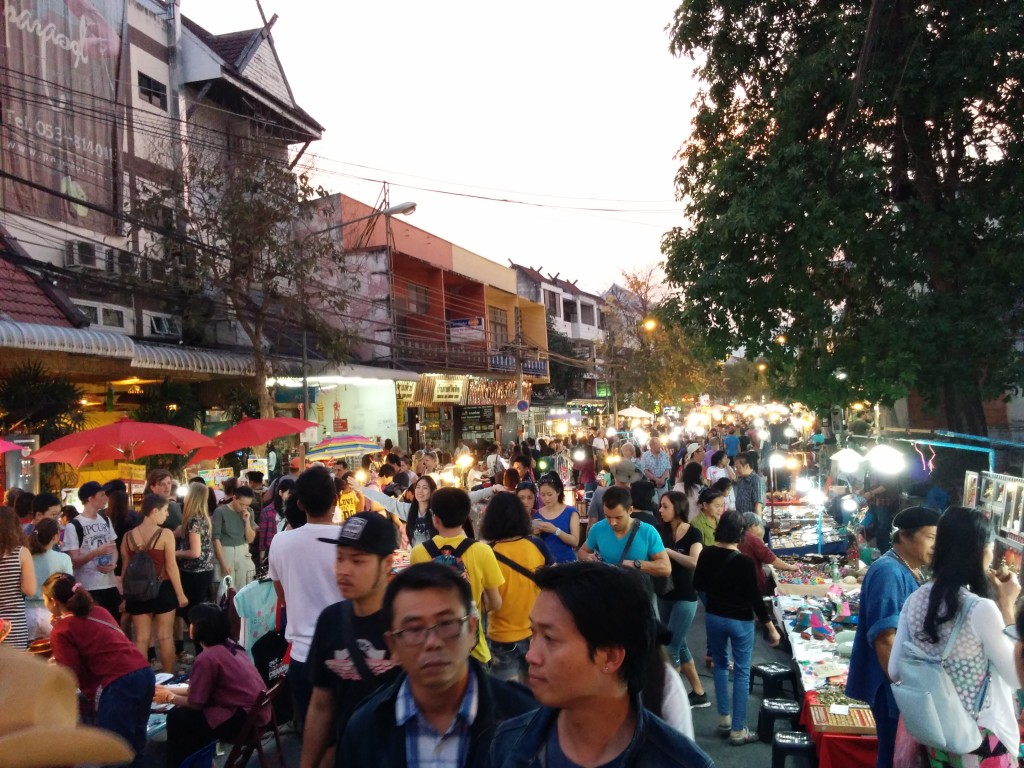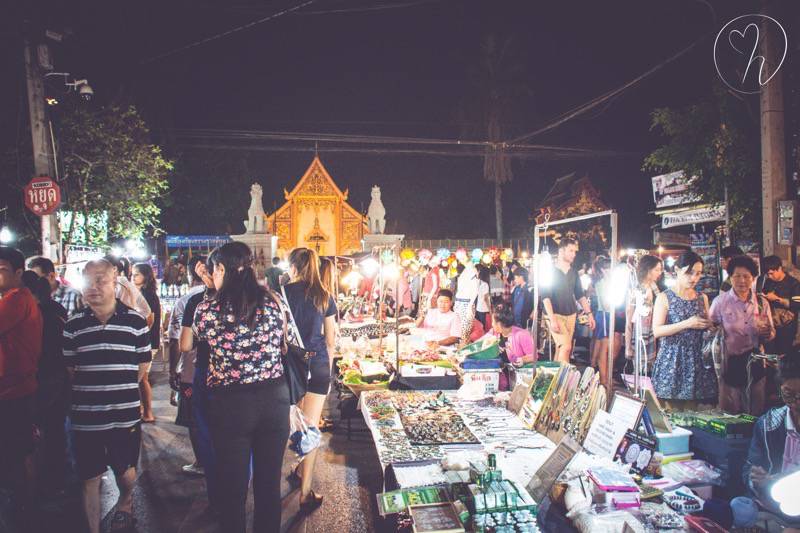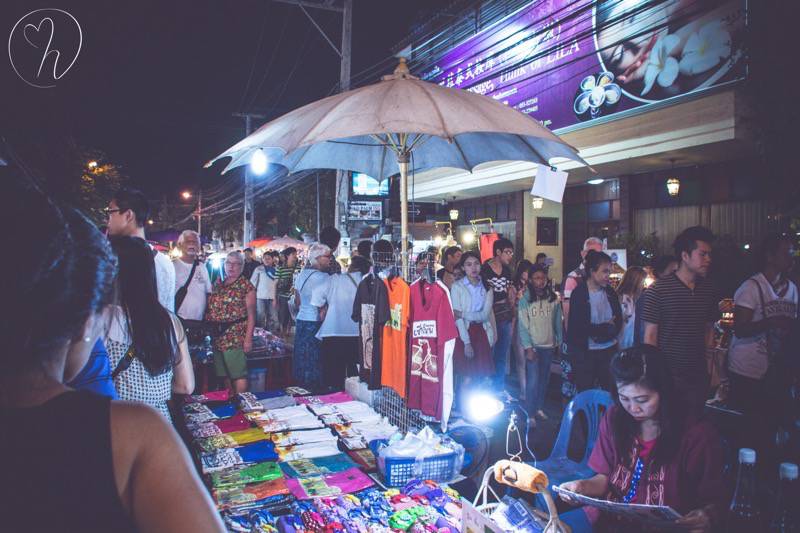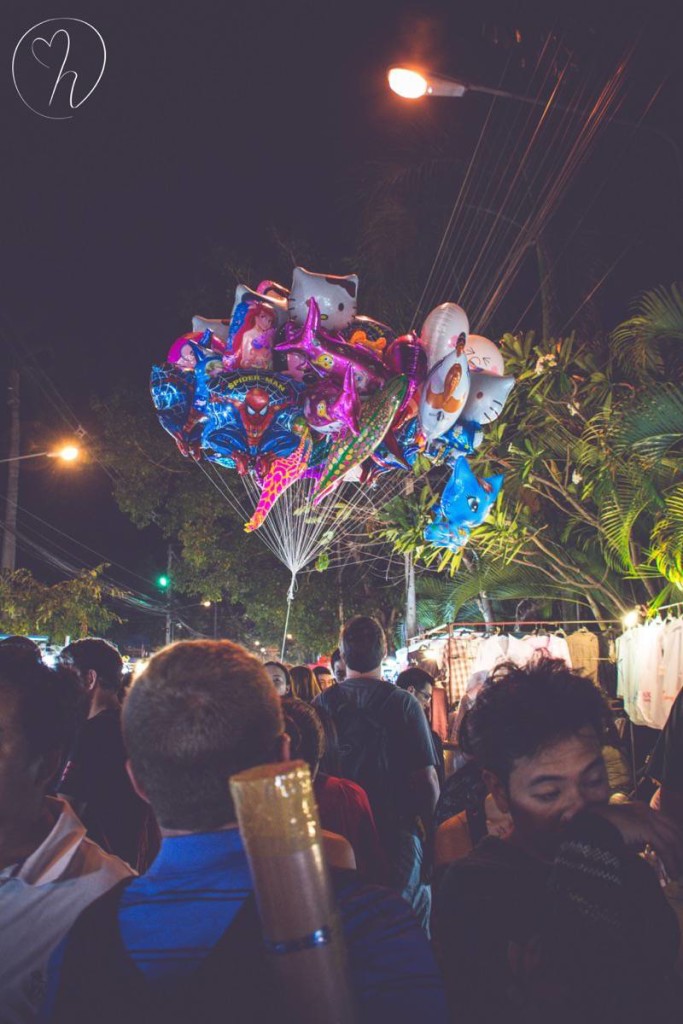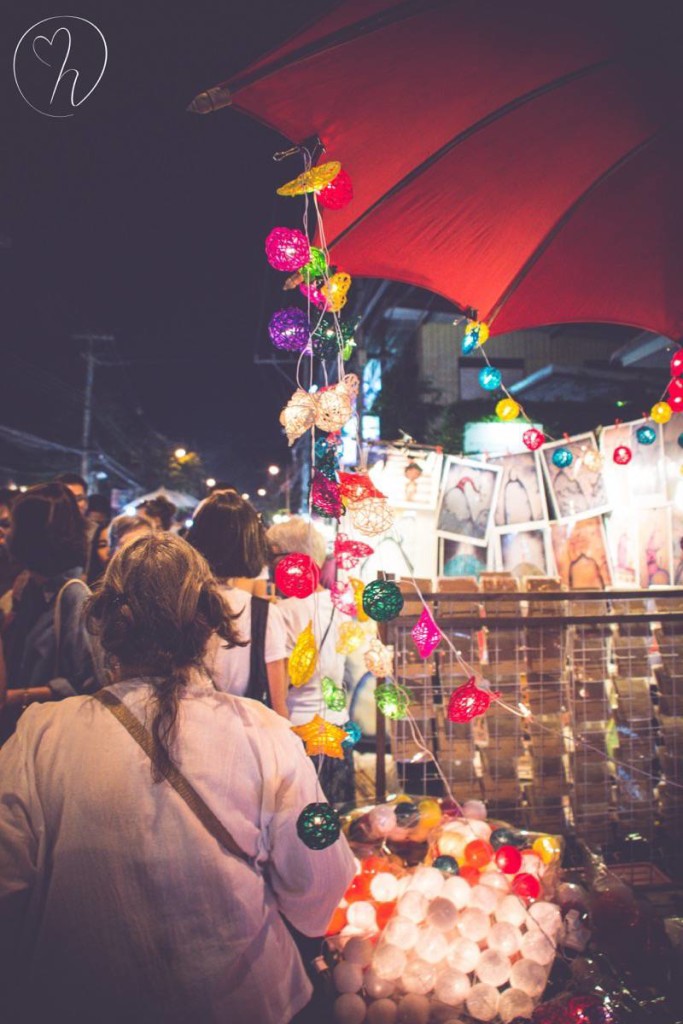 This market was very different from the other two markets we had visited in Bangkok, Khao San Rd and Chatuchak. The first big difference was the absence of alcohol. The second big difference was the presence of local arts and crafts, making the absence of alcohol more understandable as the artists wouldn't want drunks stumbling over their works of art. And the third big difference was the abundance and variety of street food beyond the same ol' same ol' meat on a stick introducing us to new and exotic flavors.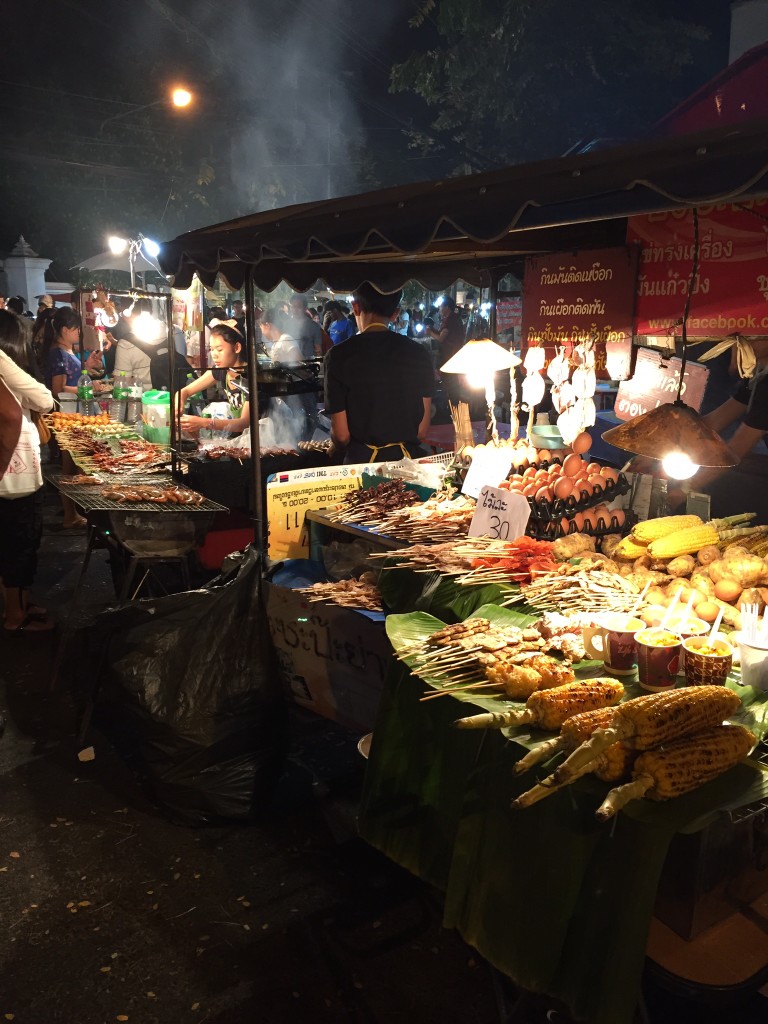 As we walked the market, we were in awe by all the amazing pieces of art. So much so that we each walked away with our very own masterpieces to hang on our walls at home. I found an elephant painting that I fell in love with. I stared at it for some time, and the more I stared, the more I had to have it. So I played it cool while Jason turned on his haggling charm with the seller walking that line between getting a good deal and offending the artist, Sakchai. They settled on a price, and Sakchai posed for this photo for me.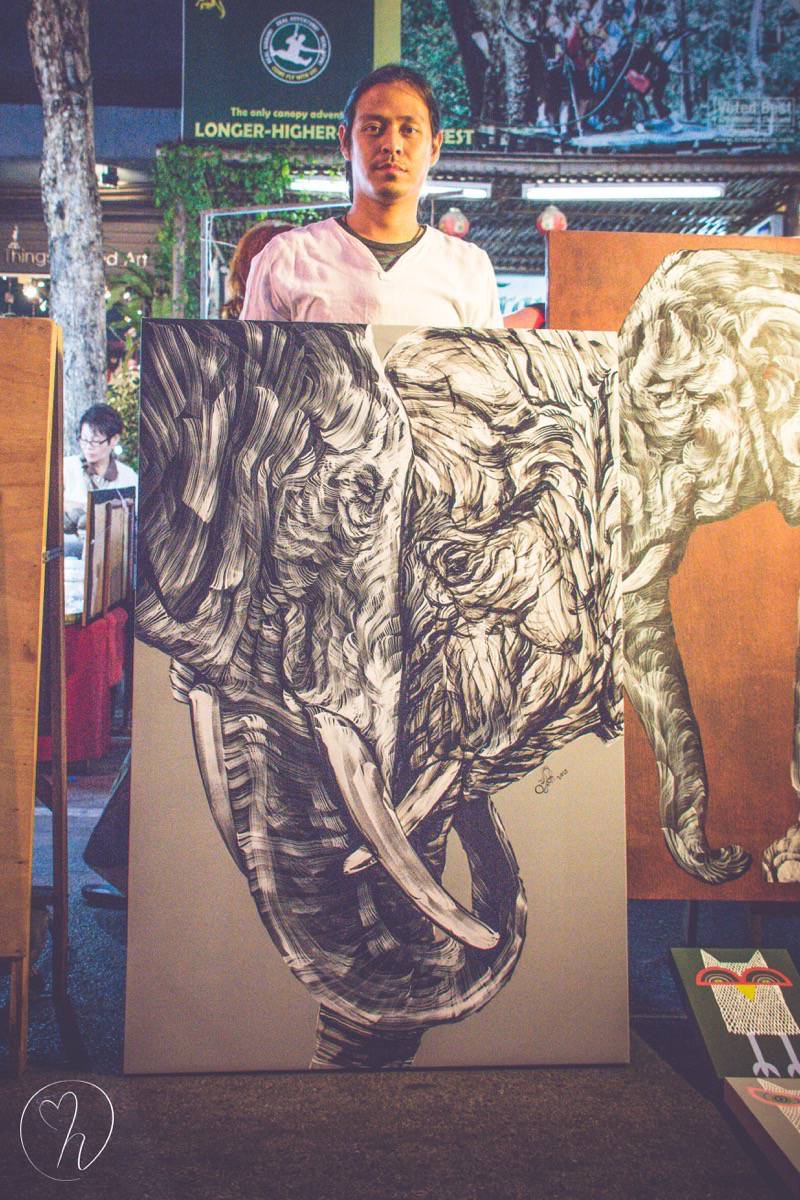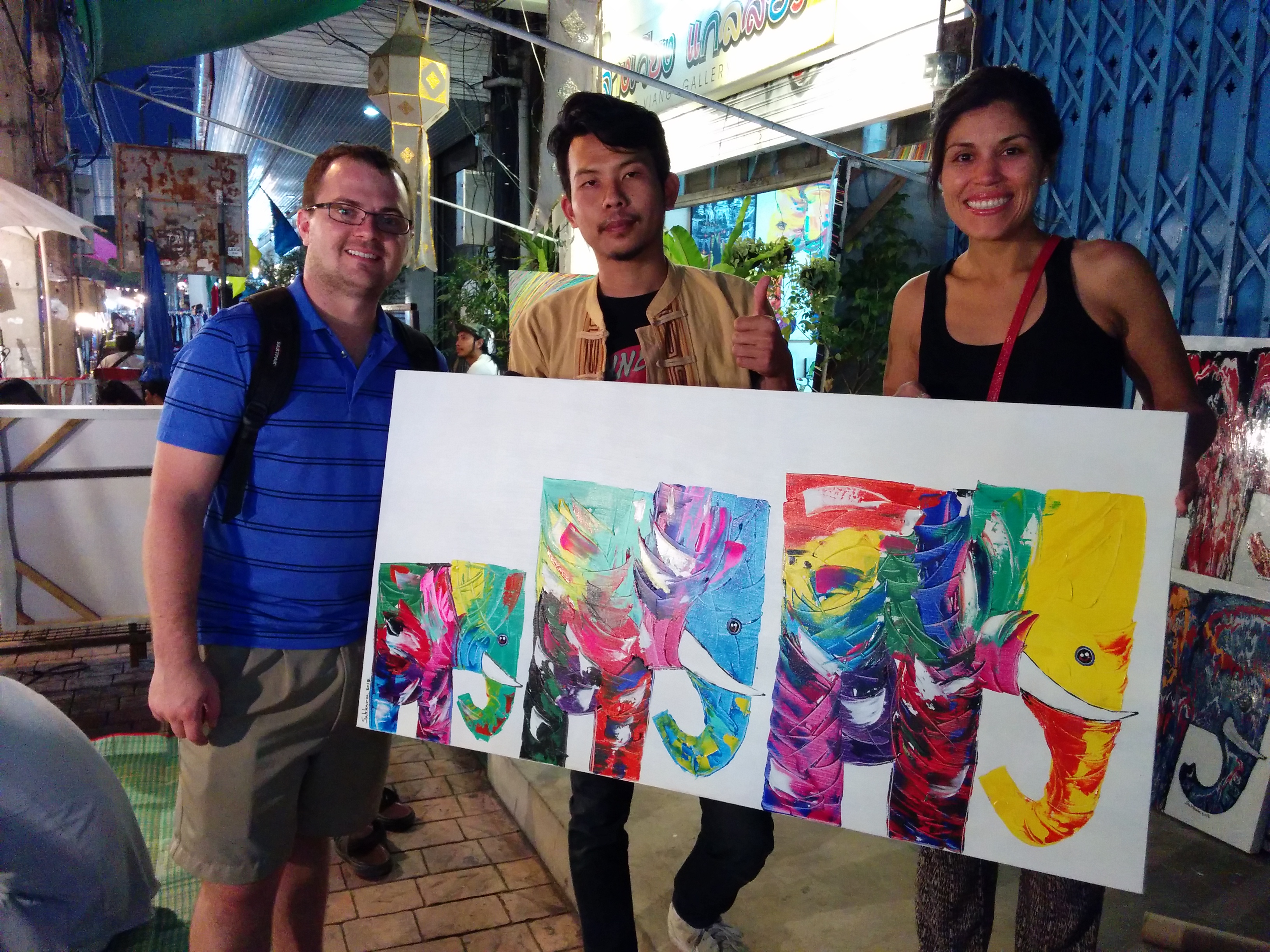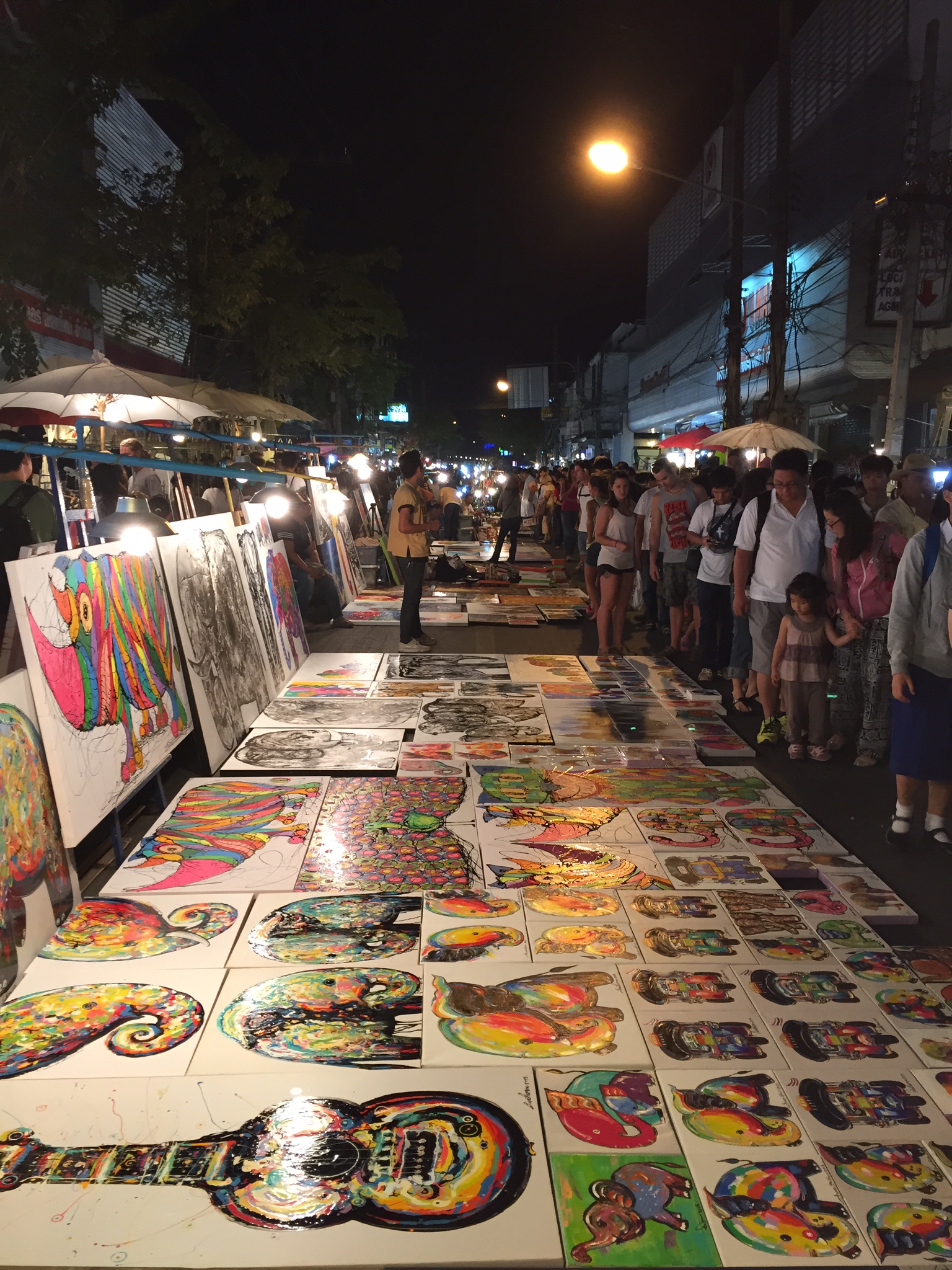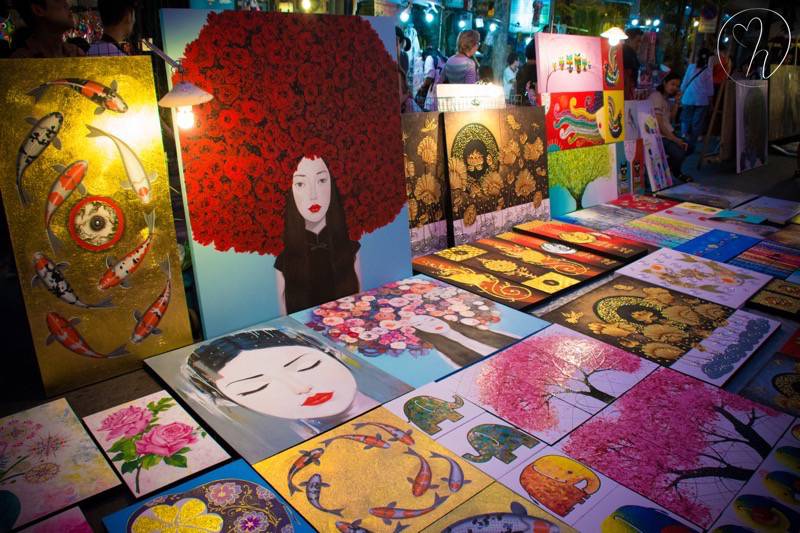 The aroma in the air from all the food vendors was very powerful despite the ever growing crowd. So as we walked and shopped, we stopped occasionally to try different appetizers such as ham wrapped mushrooms, pig intestines, and donuts.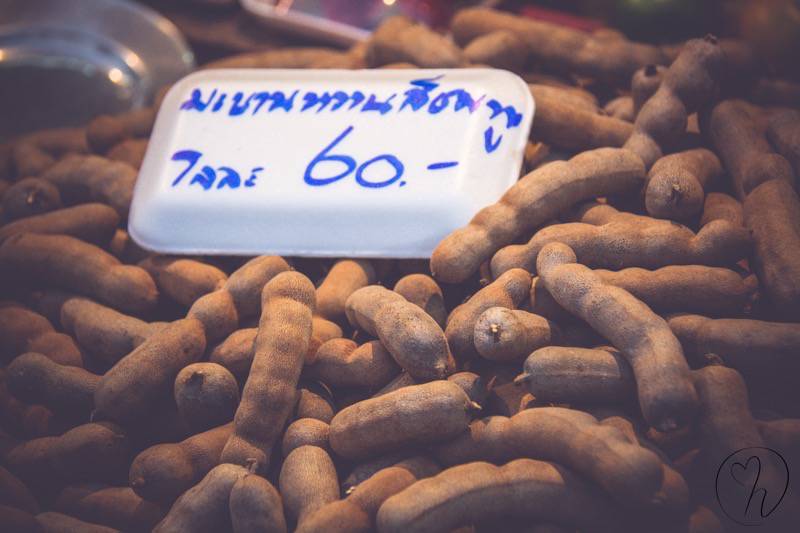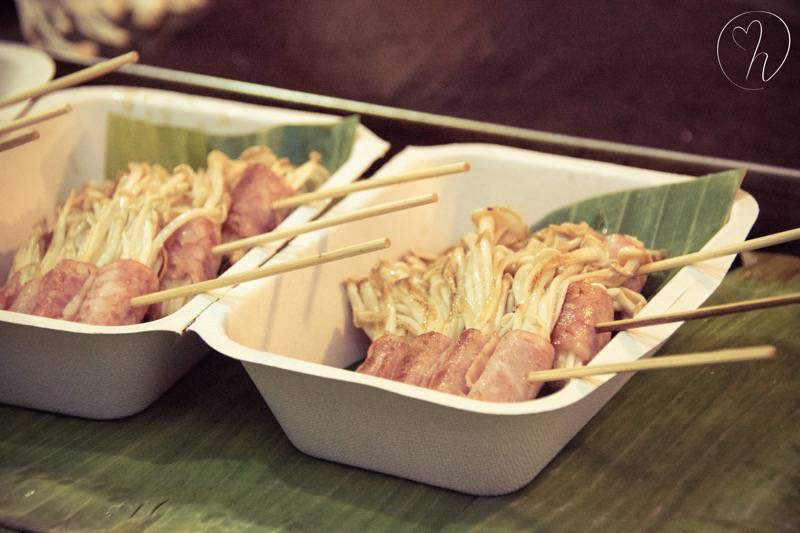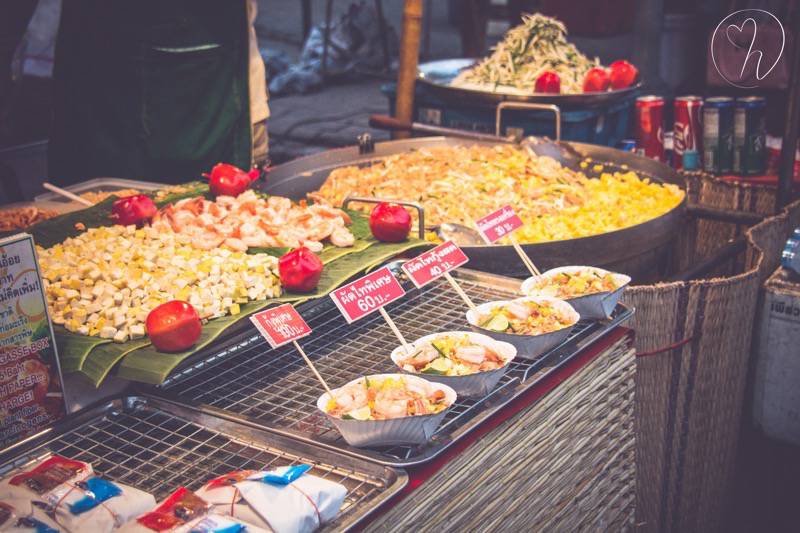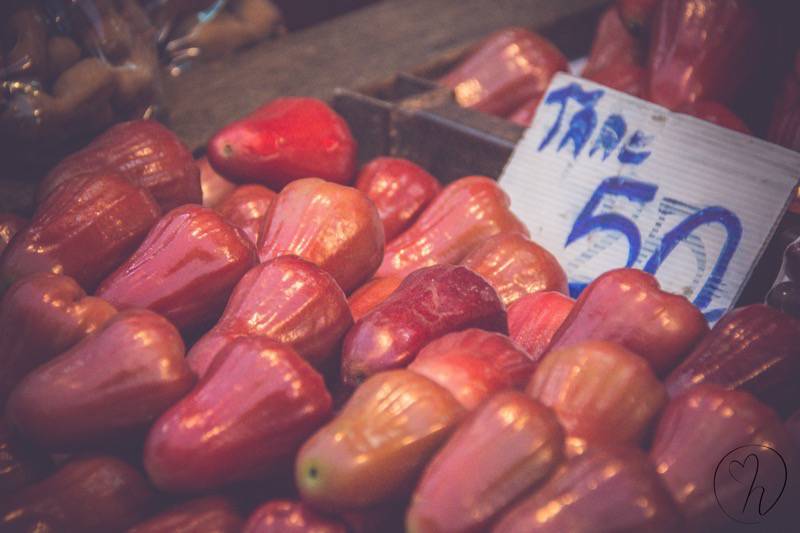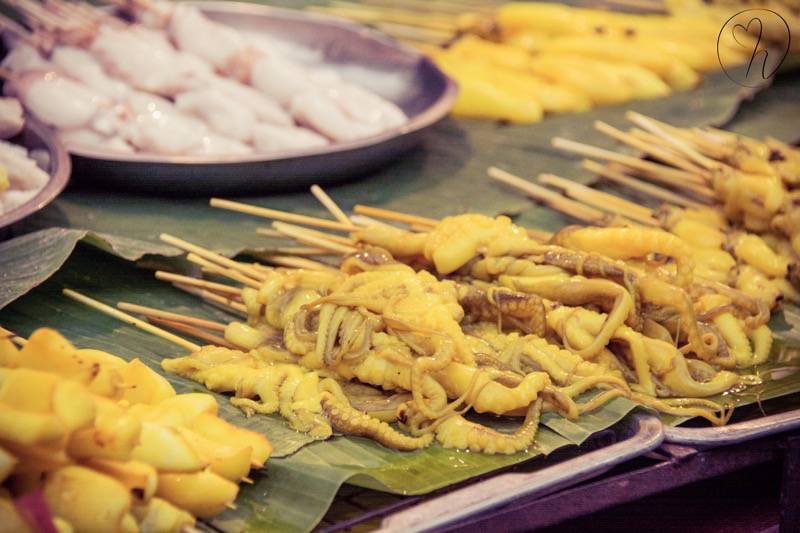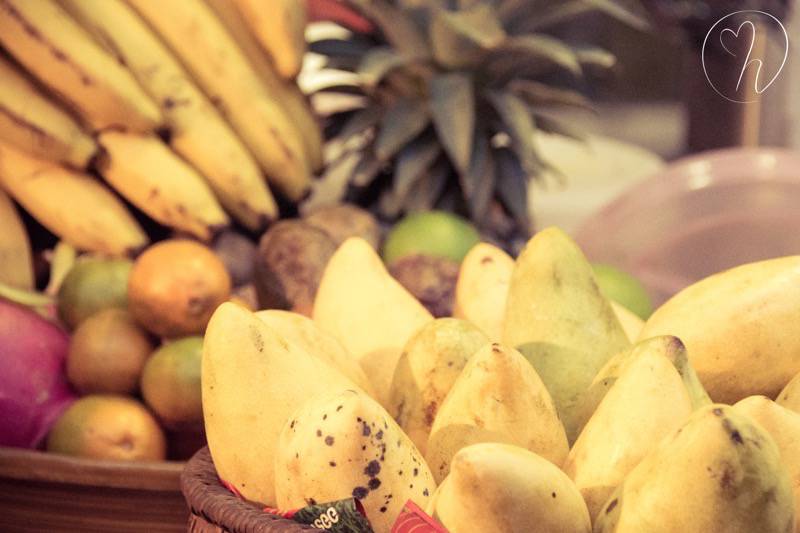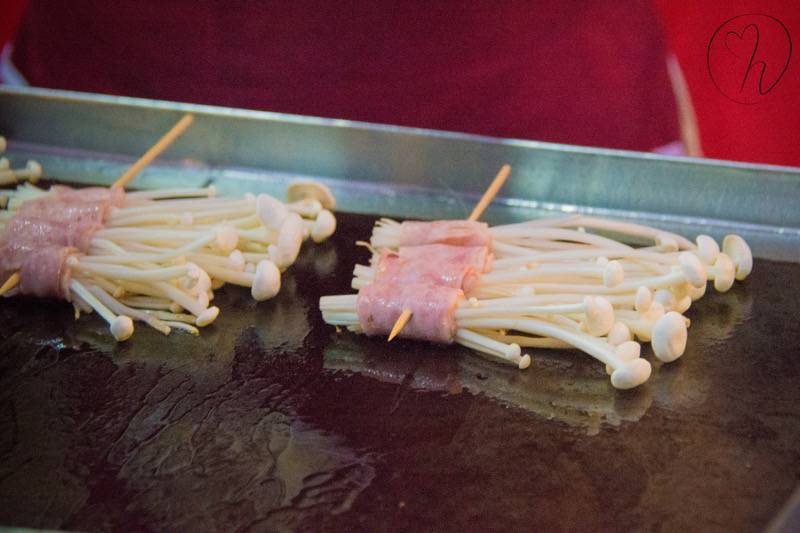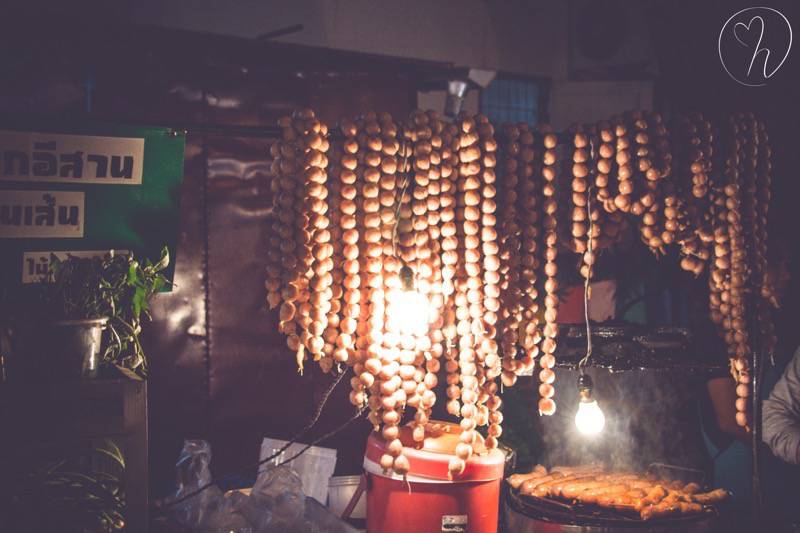 Jason bought these tiny ice-cream cones. We ate them and felt like giants.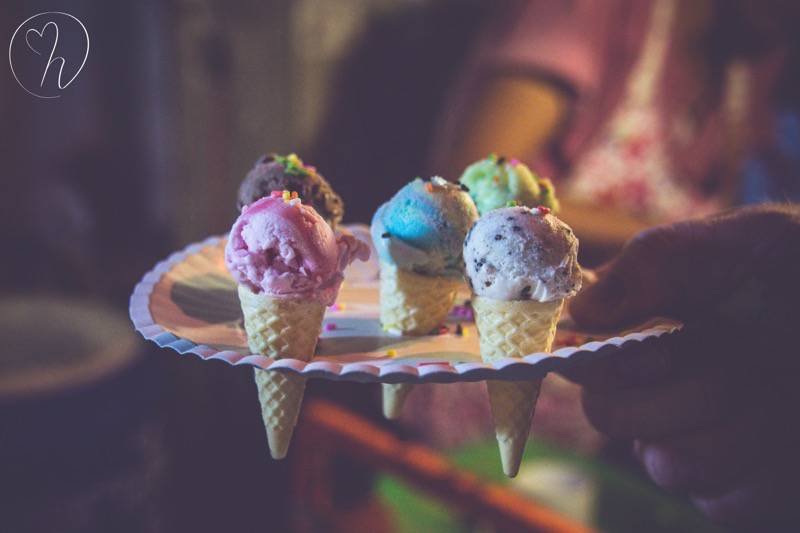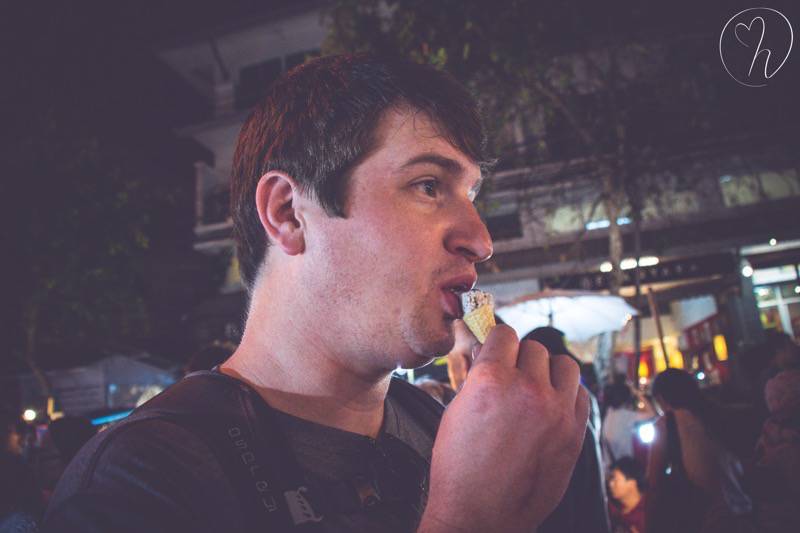 However, the giant feeling began to fade away as the crowd continued to grow and wrap around us. Soon, we felt more like cattle being herded in whichever direction the crowd pushed us making shopping or eating difficult. So, we spotted a bar tucked away behind the market and settled in to rest our feet and have a couple drinks.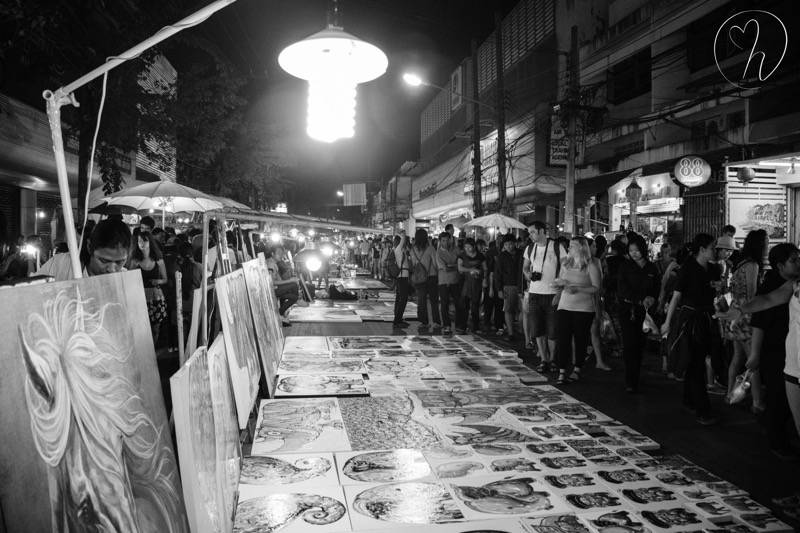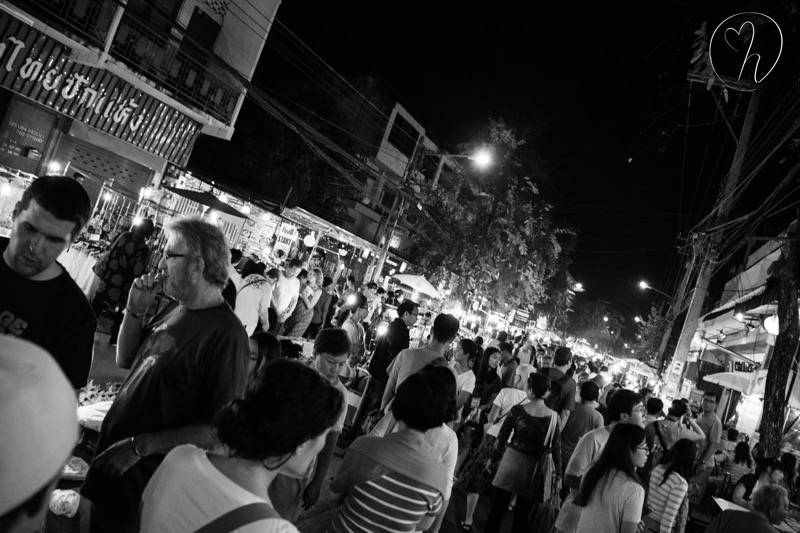 An hour later we were refreshed enough to take on the crowd once more. And after being herded through more narrow streets, we found what looked like a food-court of sorts where we stuffed ourselves with more street food wonders. Then out of nowhere I heard Gaby scream, "FOUND IT!" I need to explain first: Some people are wine enthusiasts, some people are beer enthusiasts, but Derek and Gaby are the only true ice-cream enthusiasts I know. They know every method of making any kind of frozen sweet treat there is. When they travel, trying the local ice-cream is a must-do. Gaby had been on a search for what is called stir-fried ice-cream since we arrived in Thailand. Stir-fried ice-cream is a method of making ice-cream in which cream is poured on a cold flat plate until frozen and then mixed with popular ice-cream additions like fruit and cookies. It is then scraped off the plate into a crepe like roll and served. And we had just found it. Even though we were all pretty stuffed, we made room for this special treat which was delicious.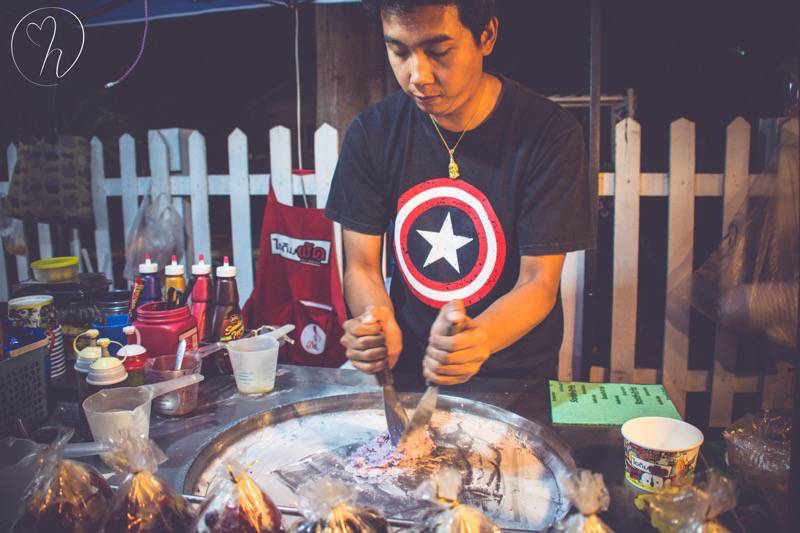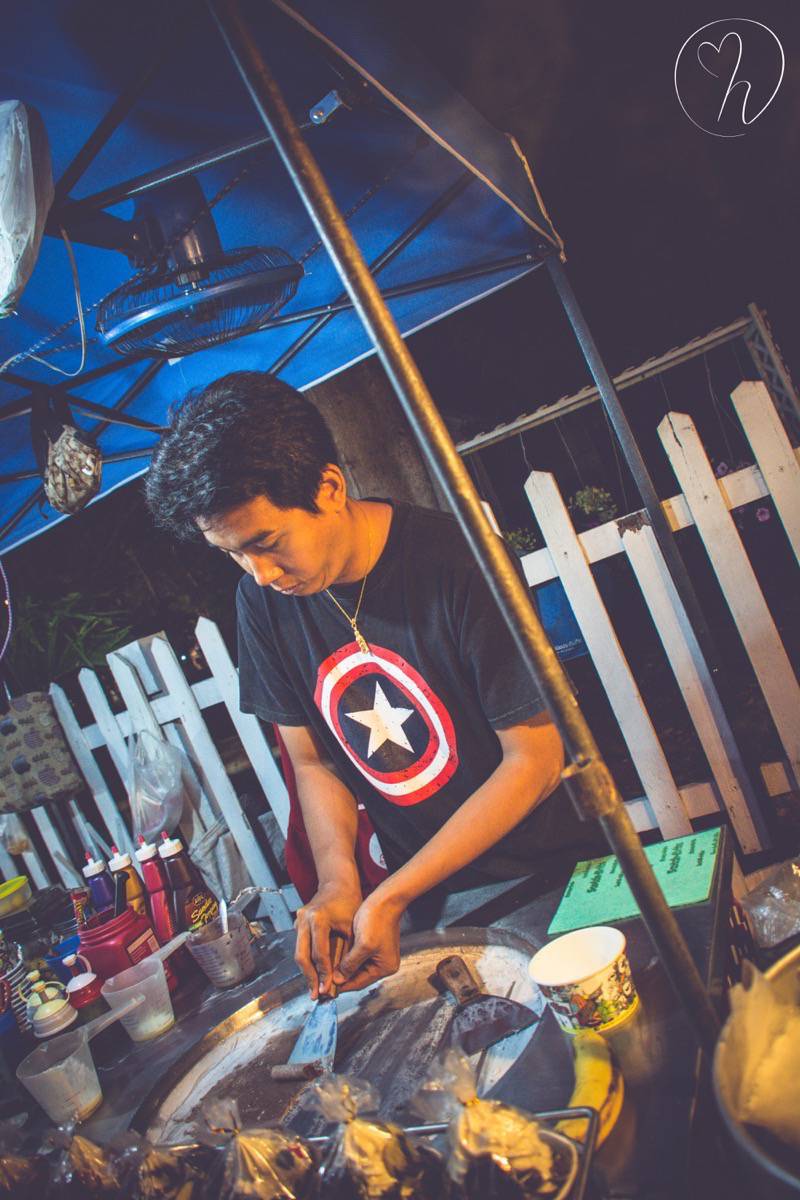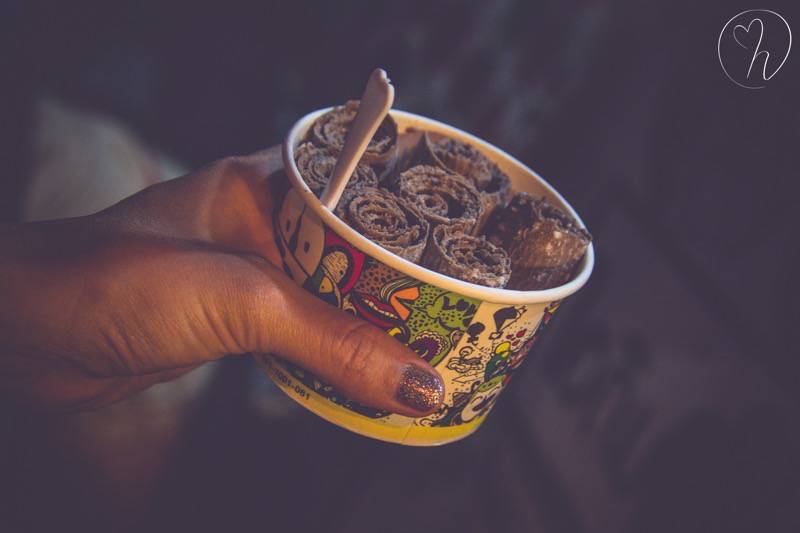 And with this additional check off our bucket list, we called it a night. We had a date with some elephants set for the morning that we needed to rest up for…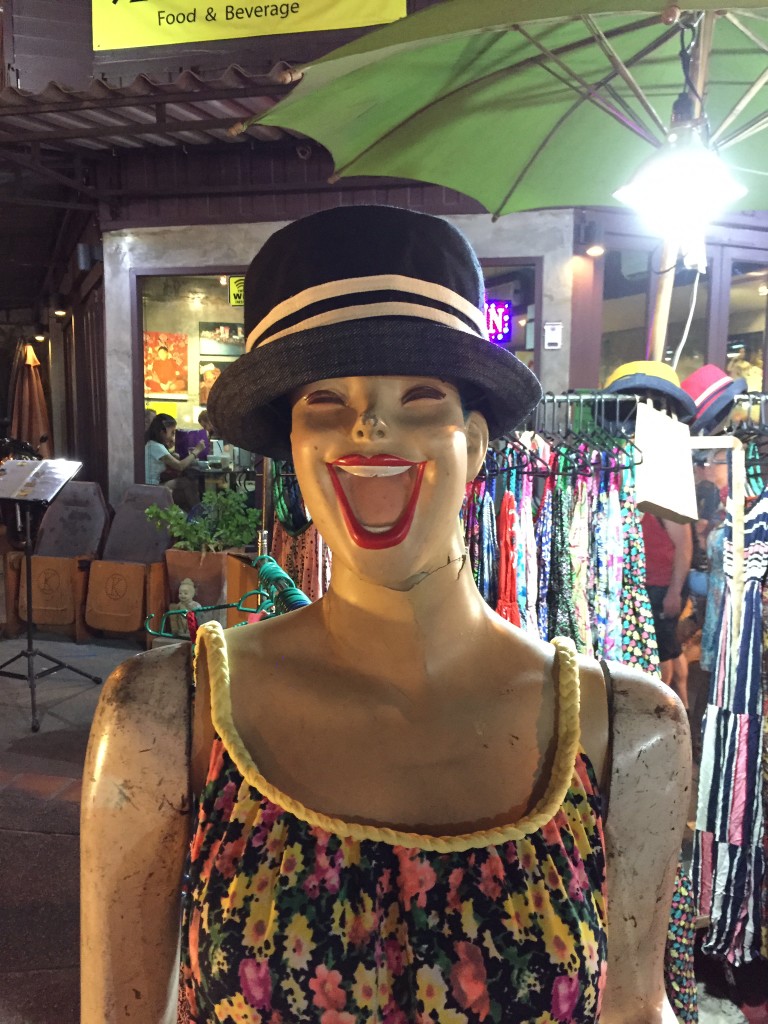 Until next time,