Wether or not to add a little taste of Chili to our Argentinian adventure was a decision that I agonized over for weeks right before our trip. The world famous Torres Del Paine National Park was only a few hours away from El Calafate. Photos of the park had me mesmerized. In any other circumstance, this decision would have been a no brainer. Of course we wanted to see those gorgeous mountains and beautiful turquoise lakes! Why wouldn't we make the trip across the border?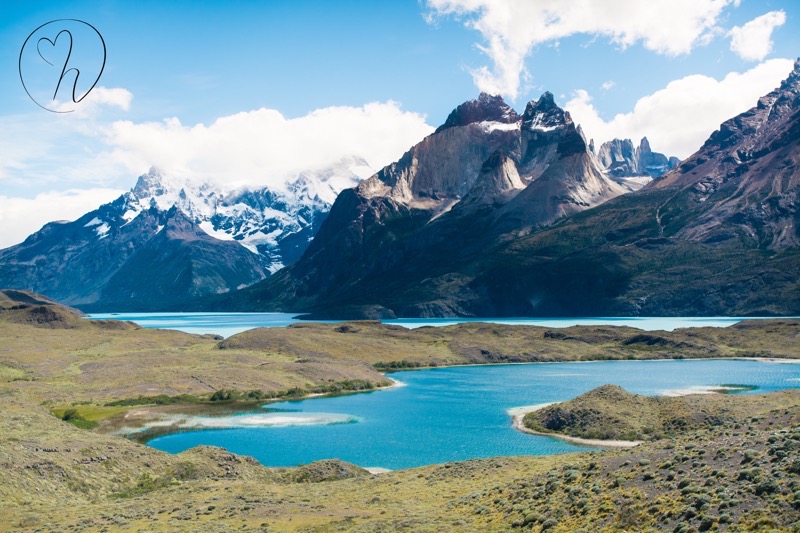 Well, the answer to that question comes in the form of a tiny human with my eyes and Jason's smirk.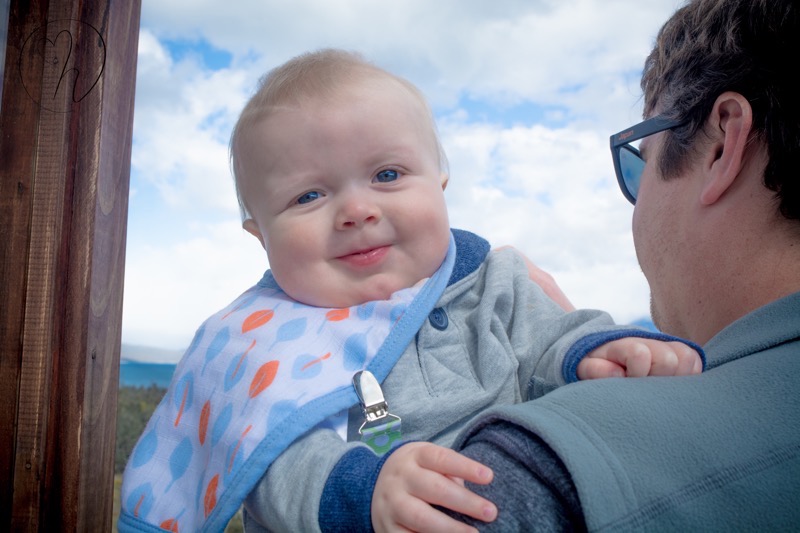 Could we handle one of the top hiking destinations in the world with a 7 month old baby? Could Little E take the long day on a schedule set by tour guides? Would we be wasting our time since we couldn't participate in fun activities like horseback riding or long treks up rough terrain? With our hearts whispering "YOLO, YOLO, YOLO" in side of our heads (although we will never admit to that), we decided to risk it. We just couldn't bring ourselves to travel all the way to the southern part of South America without experiencing this wonder.
We were still a little uneasy when we boarded the interesting all-terrain bus with a carseat. The looks we got were not too pleasant. I suppose everyone was worried Little E would cry the whole trip. However, our perfect little man did great. The bus was comfortable enough despite the most bumpy roads I have ever experienced. We got our first glimpse of the local wildlife, guanaco, emus, sheep, horses and the majestic condor!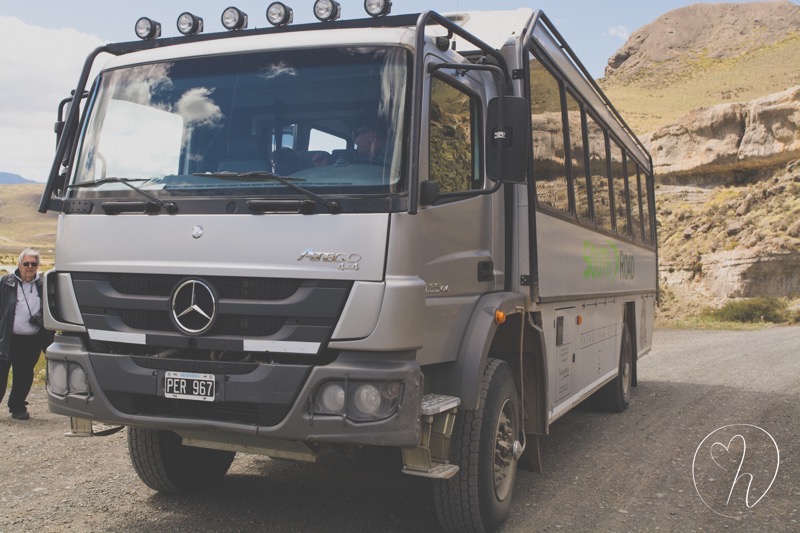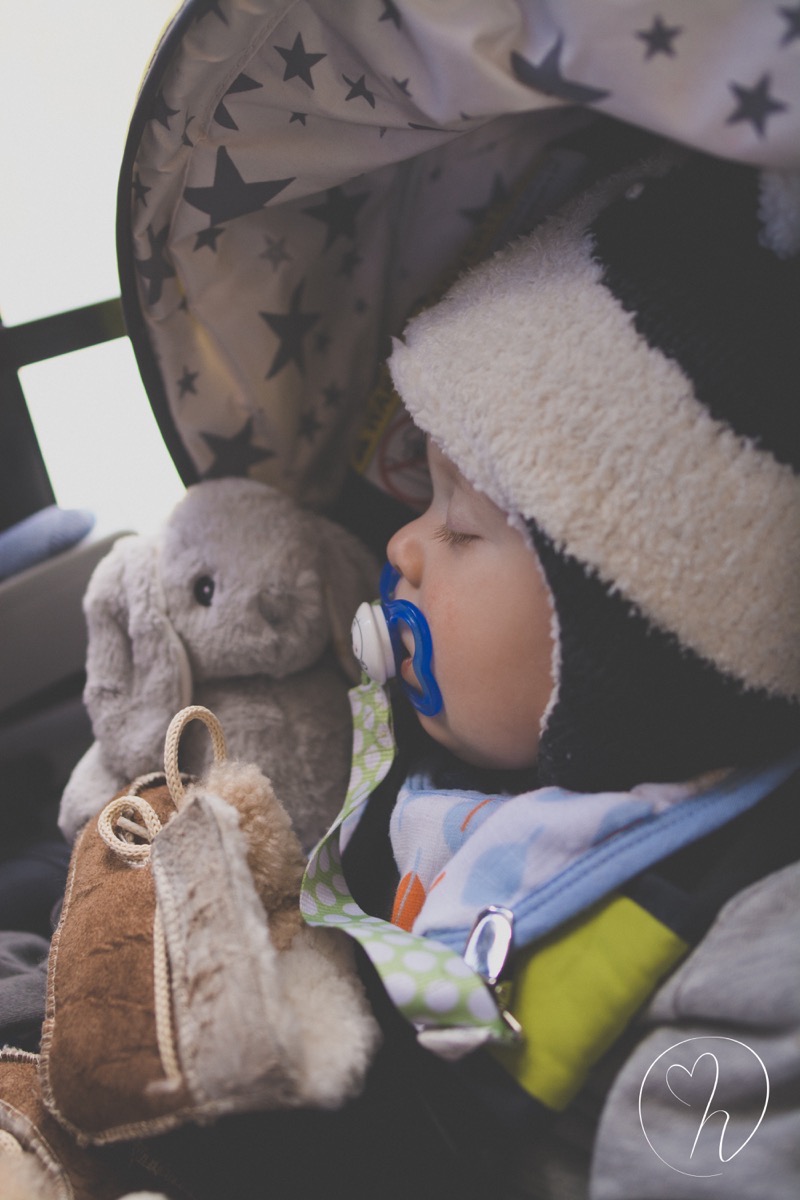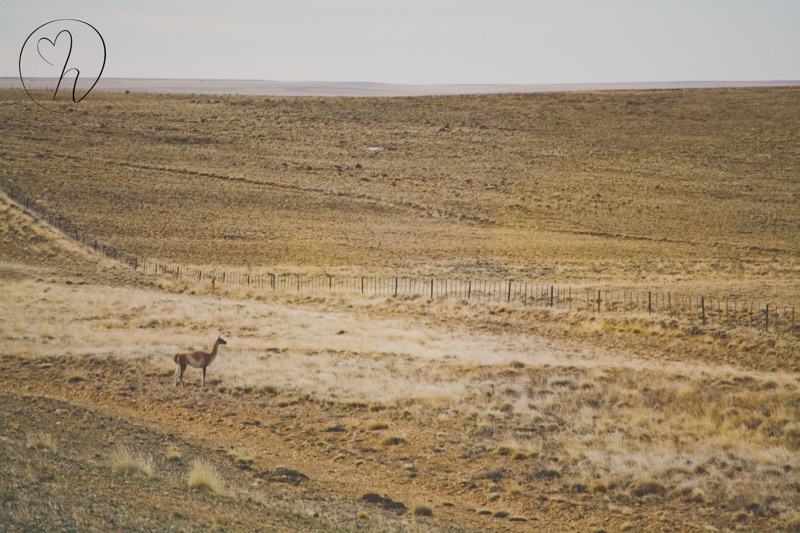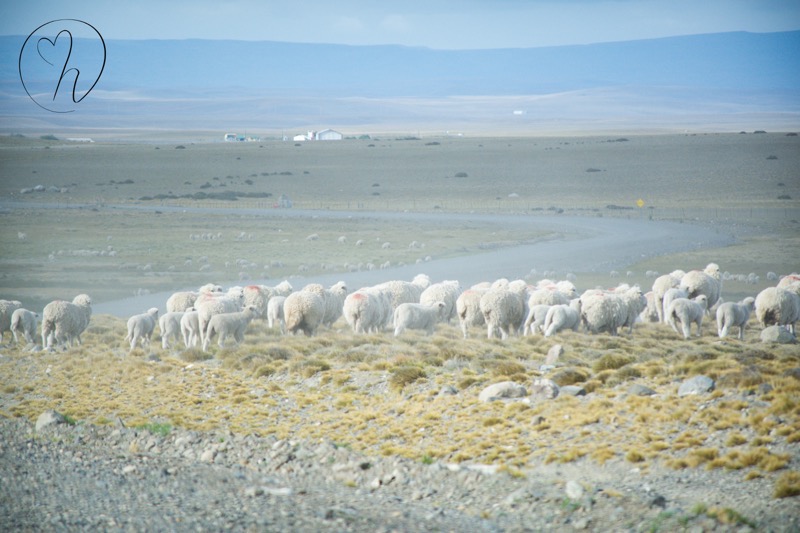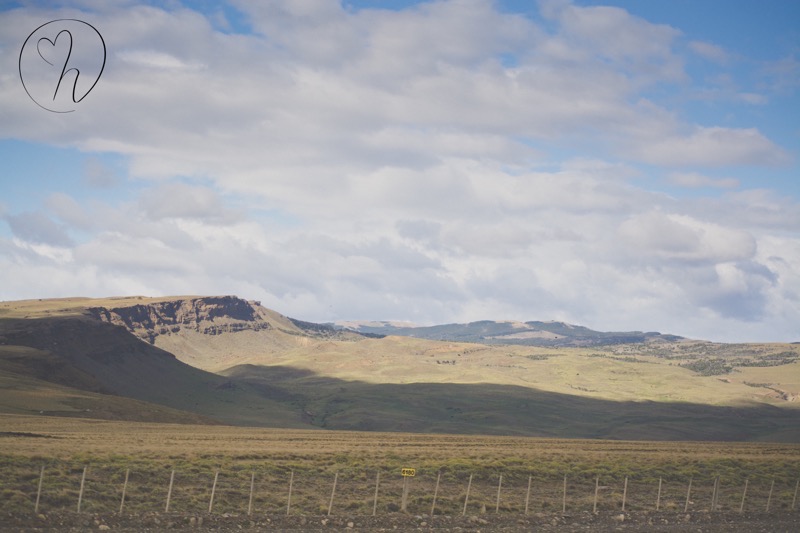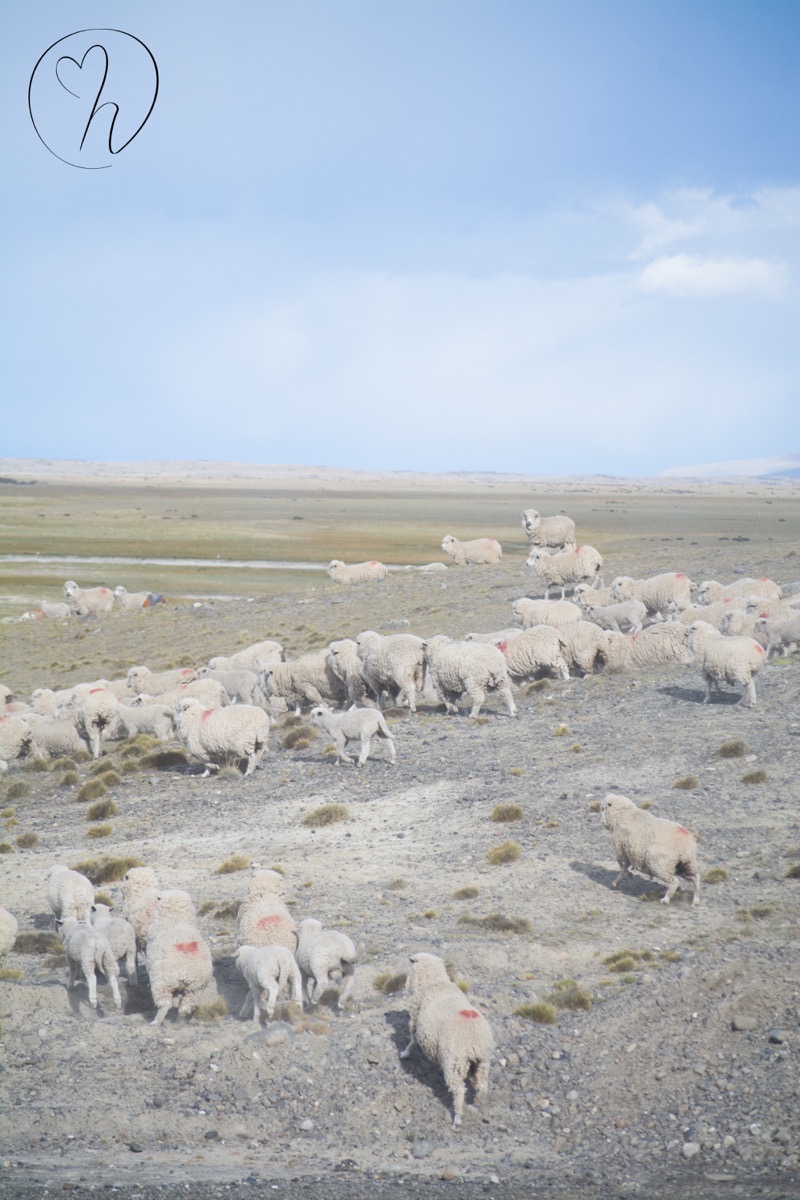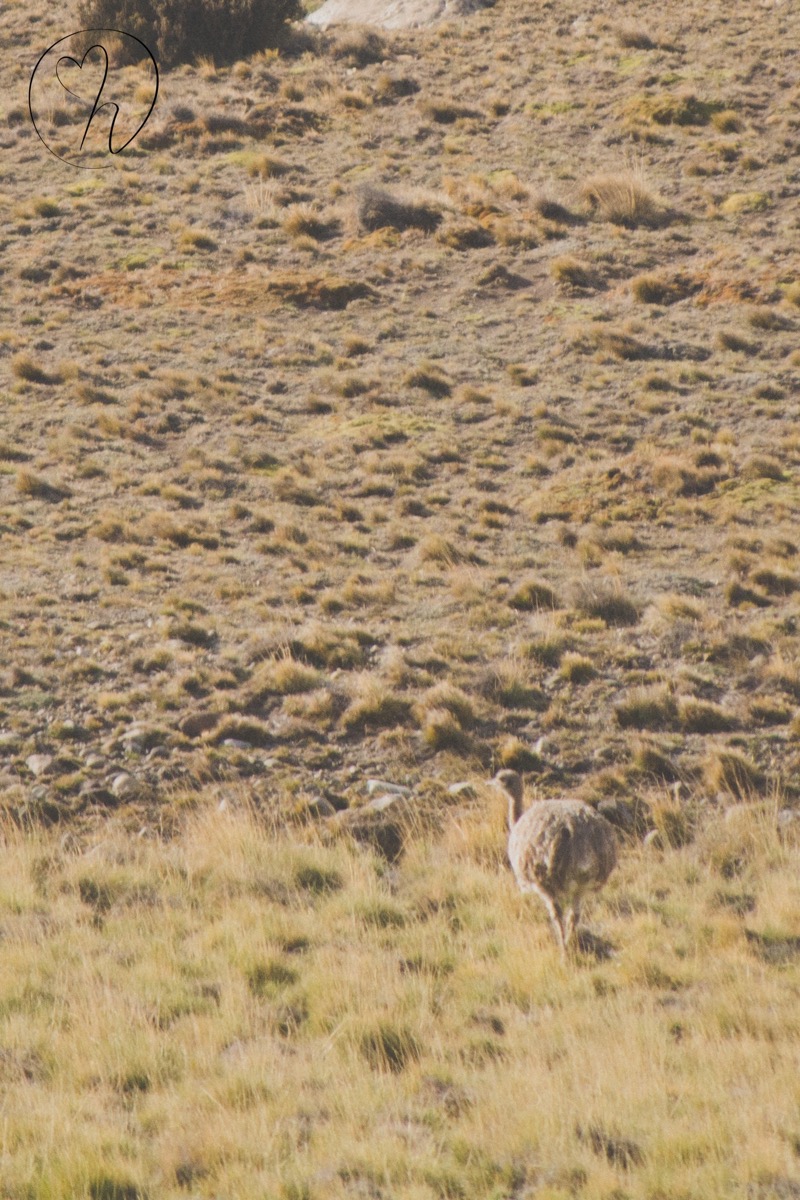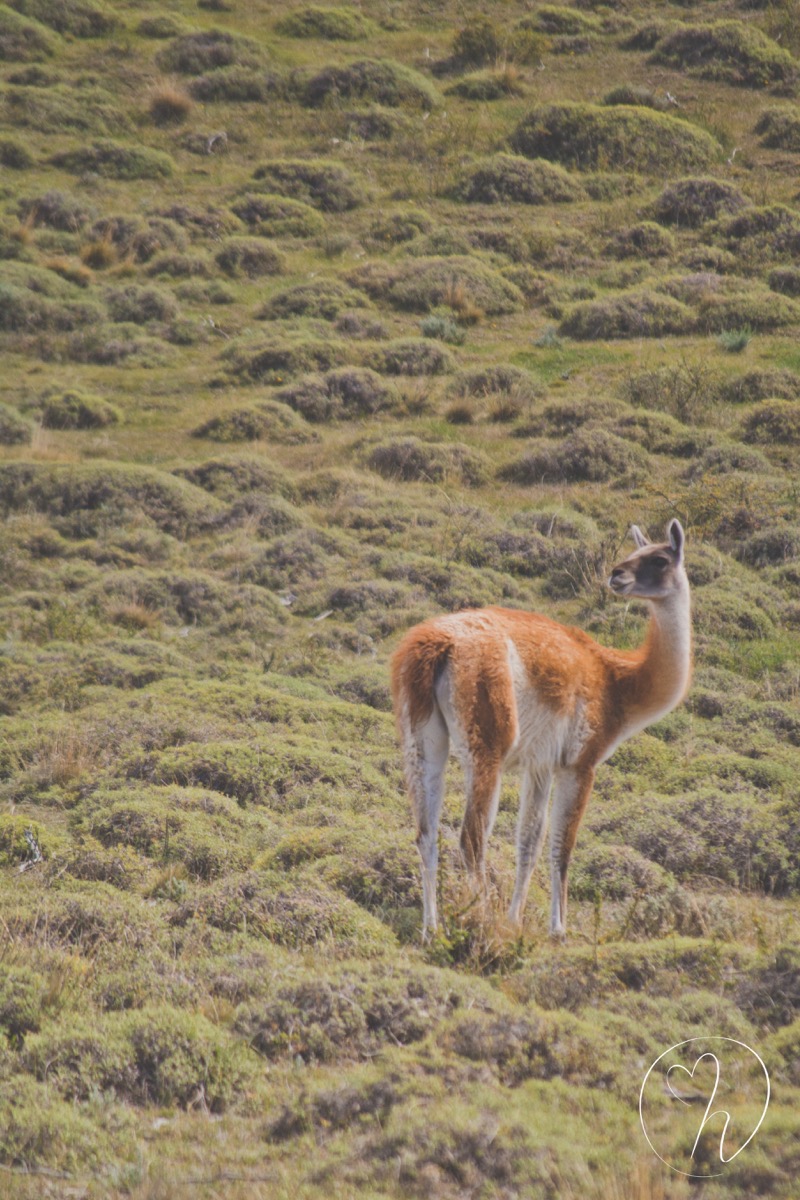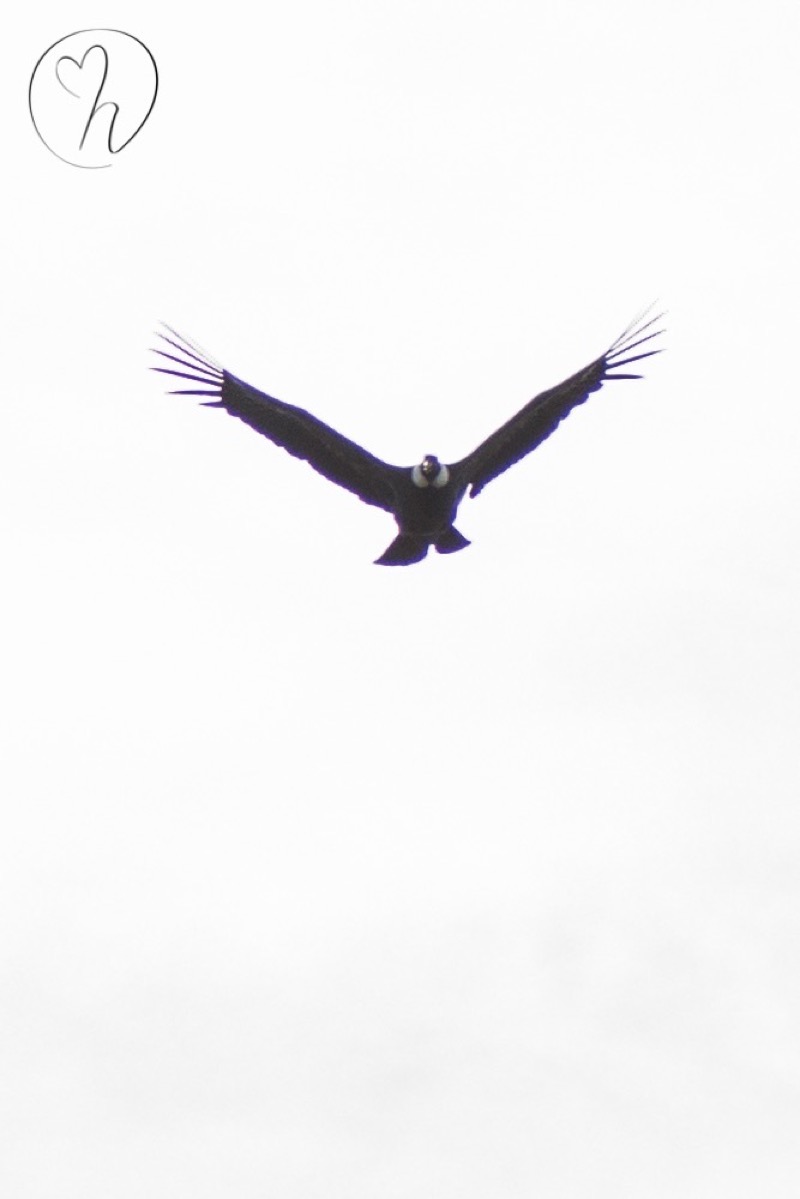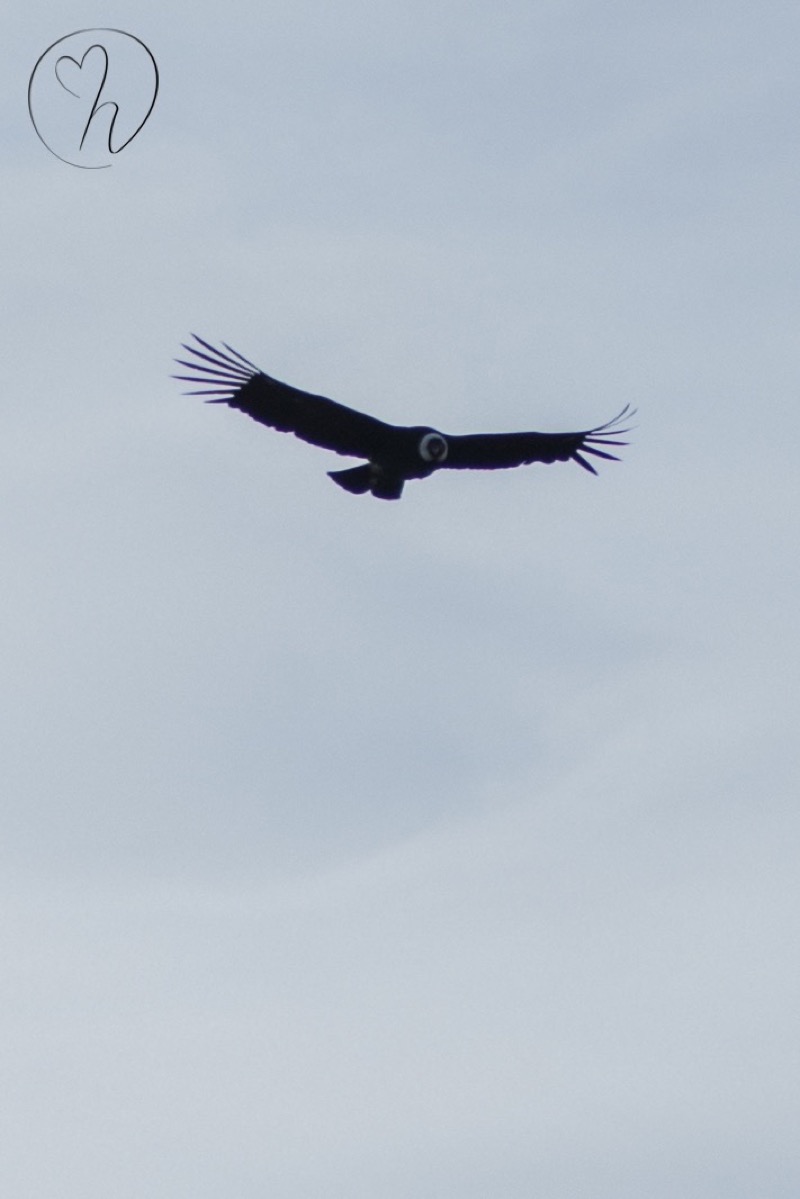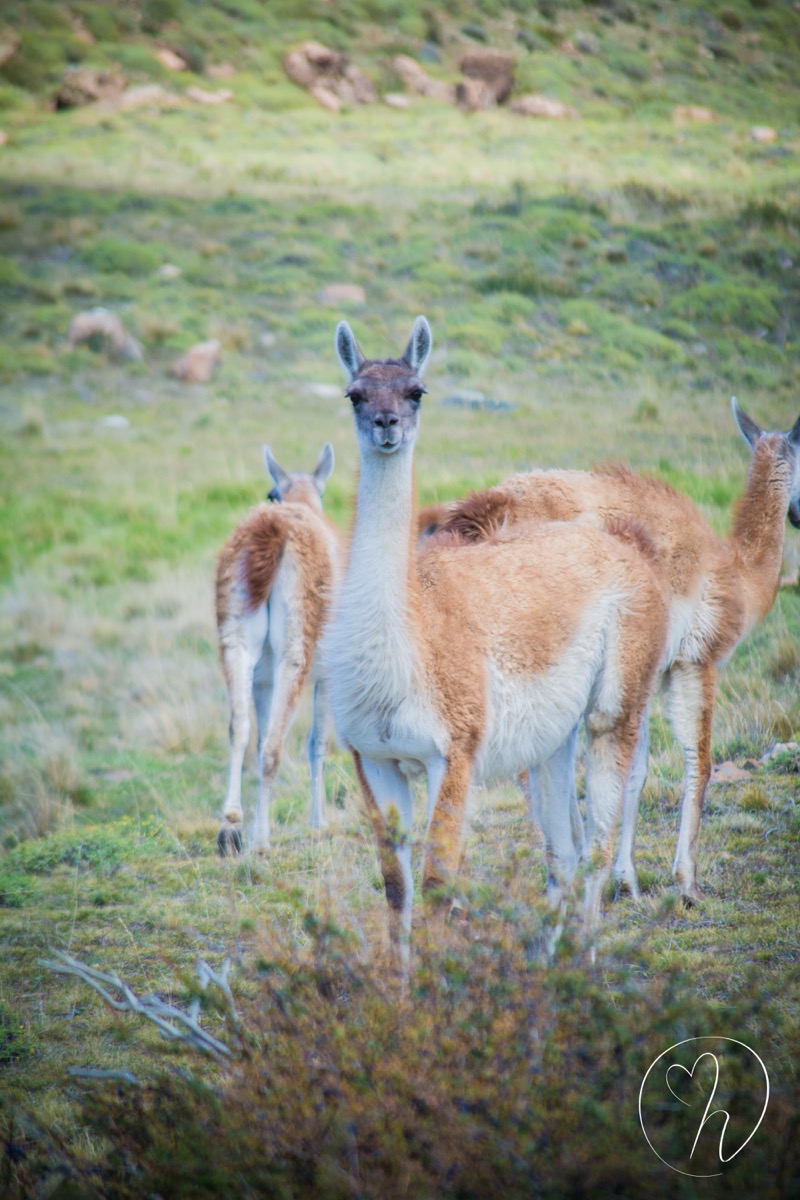 Crossing the border was interesting just as what would be expected. Everything went quite smoothly with the help of our tour guide. It didn't take long after we arrived in Chili for us to see the mountains ahead. There were clouds pouring fresh snow over the mountains peaks. Once the clouds cleared, we got our first glimpse of the beautiful Torres Del Paine (the parks namesake)…the Blue Towers. And at that moment, we knew we made the right decision. Our bus took us from stop to stop to get many different panoramic views of the mountains and lakes. We stopped by a waterfall where we found some tree trunks to sit on and had a pleasant lunch. The tour packed the best lunch for us with so many local goodies.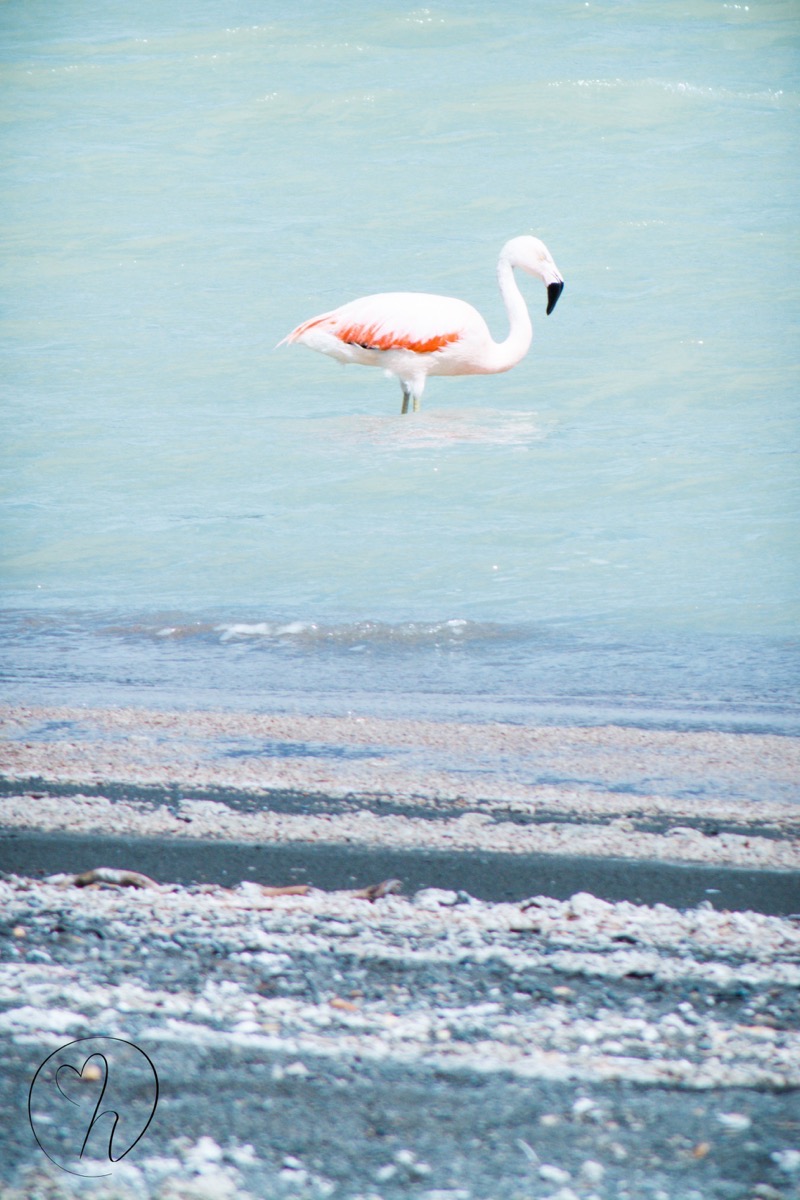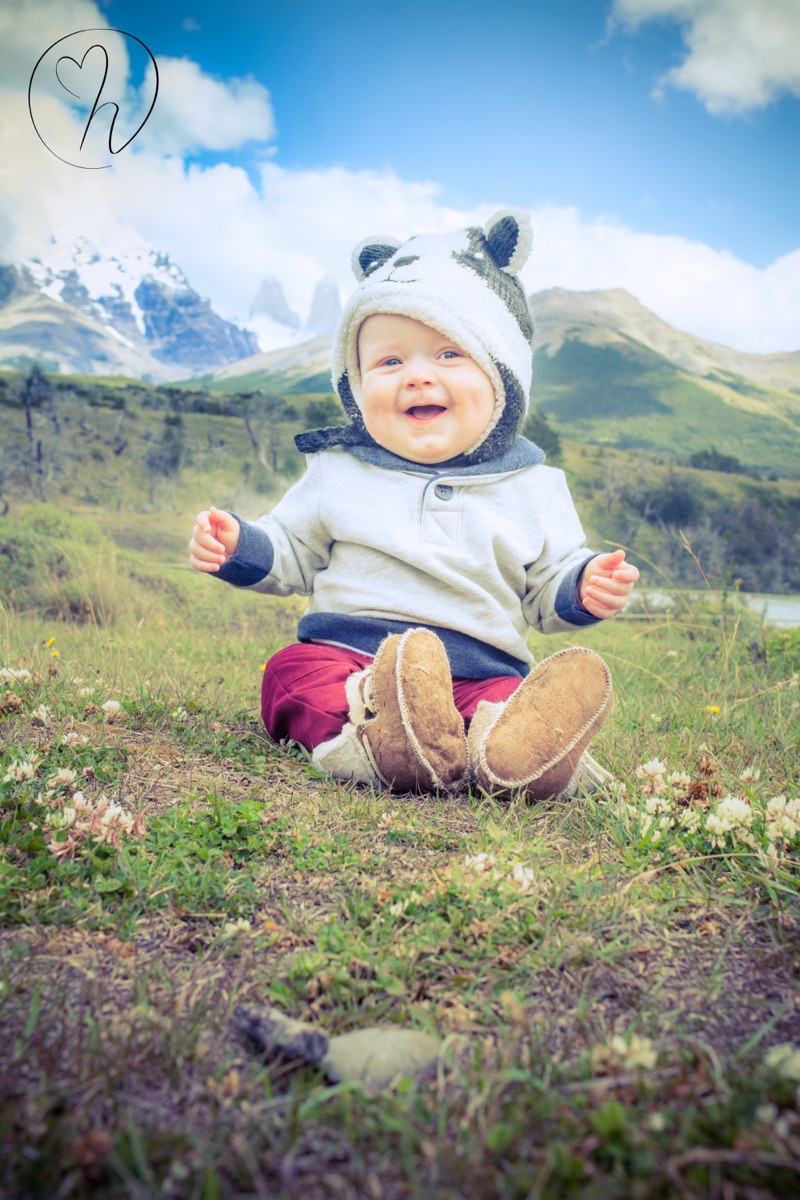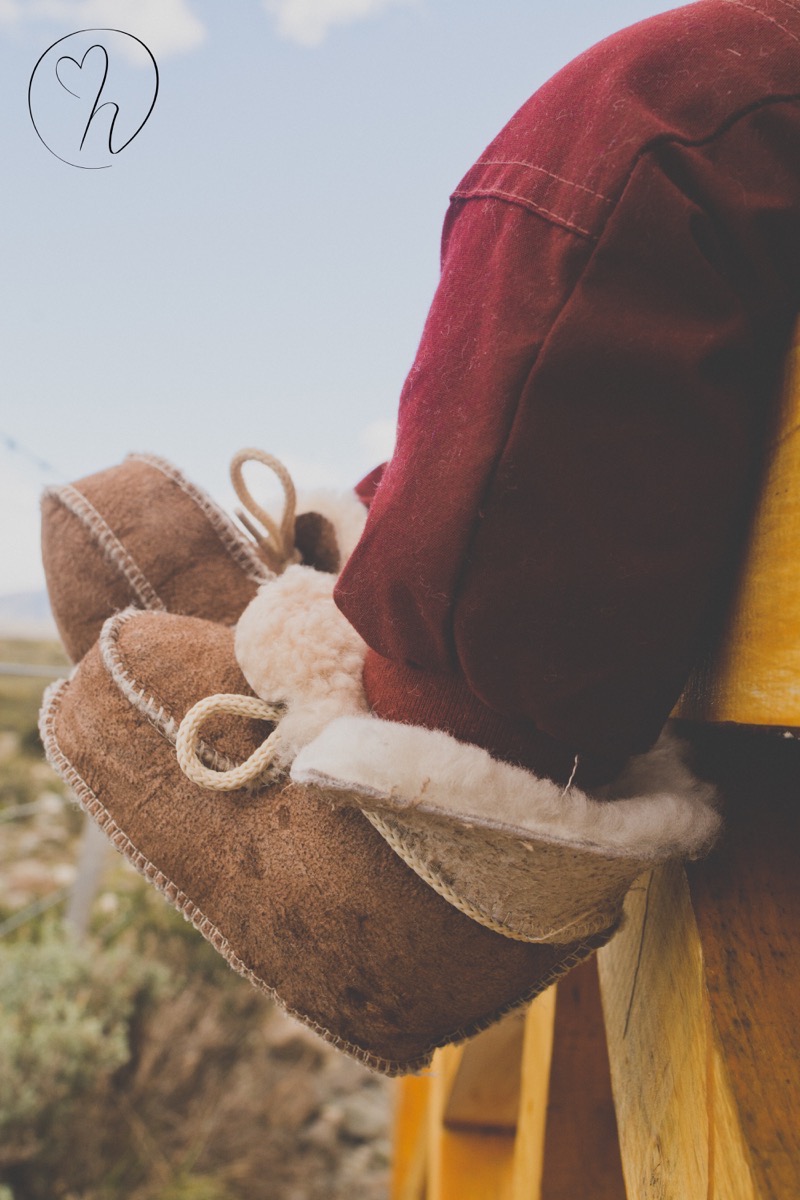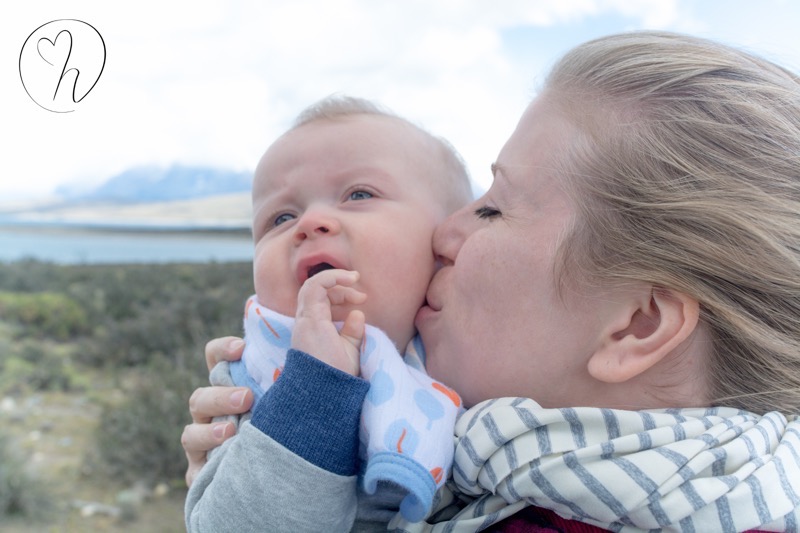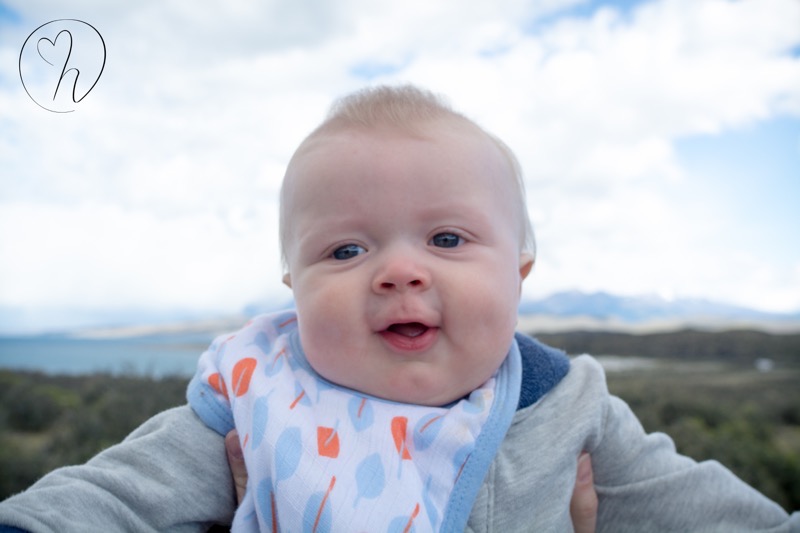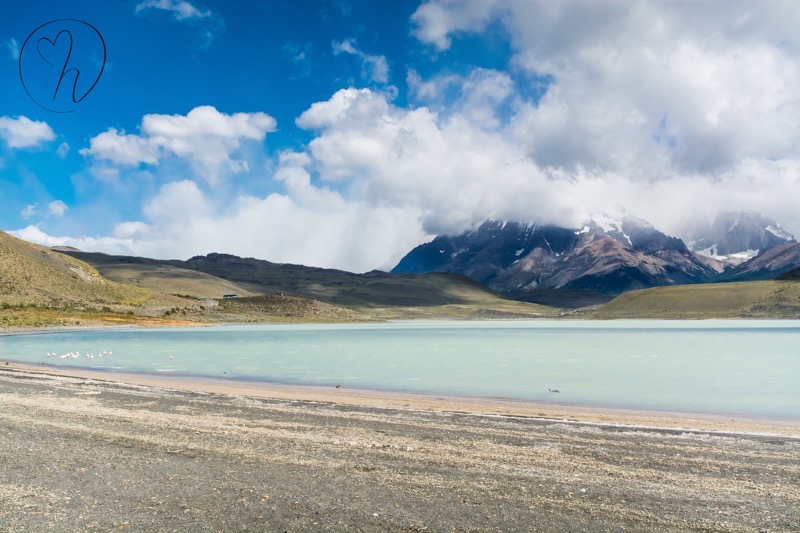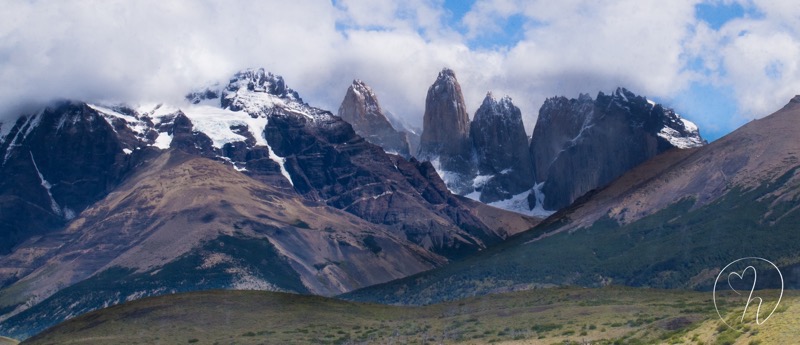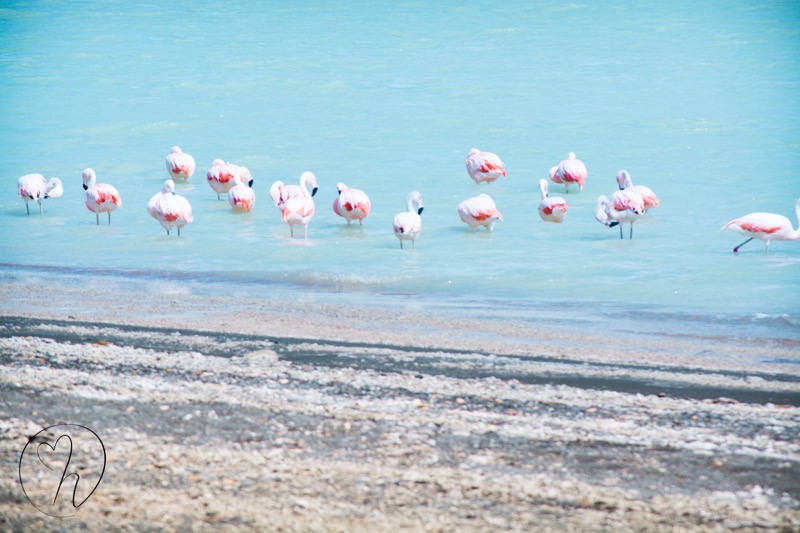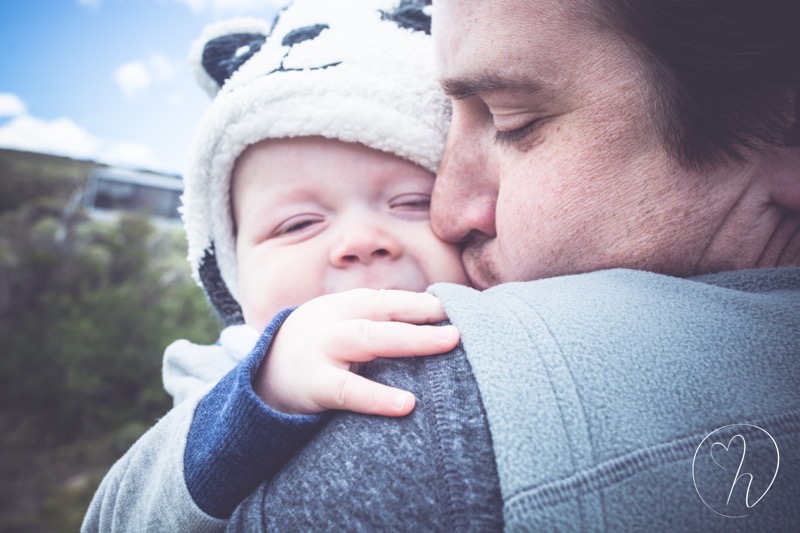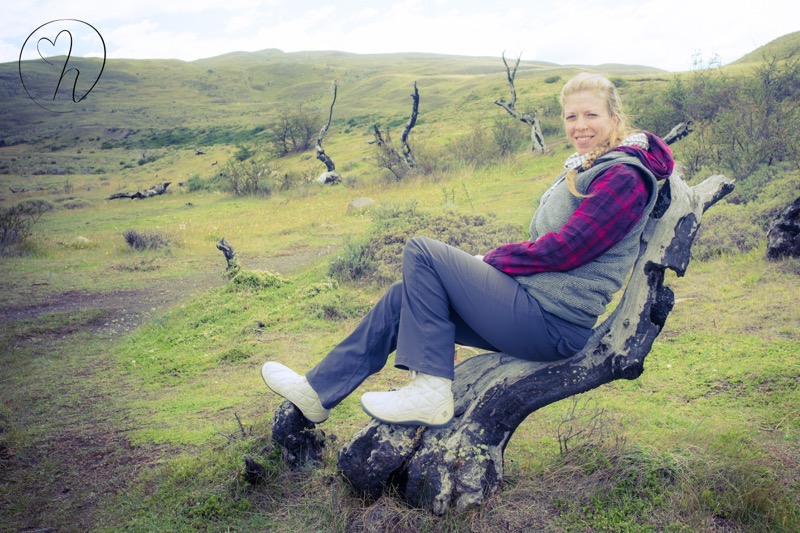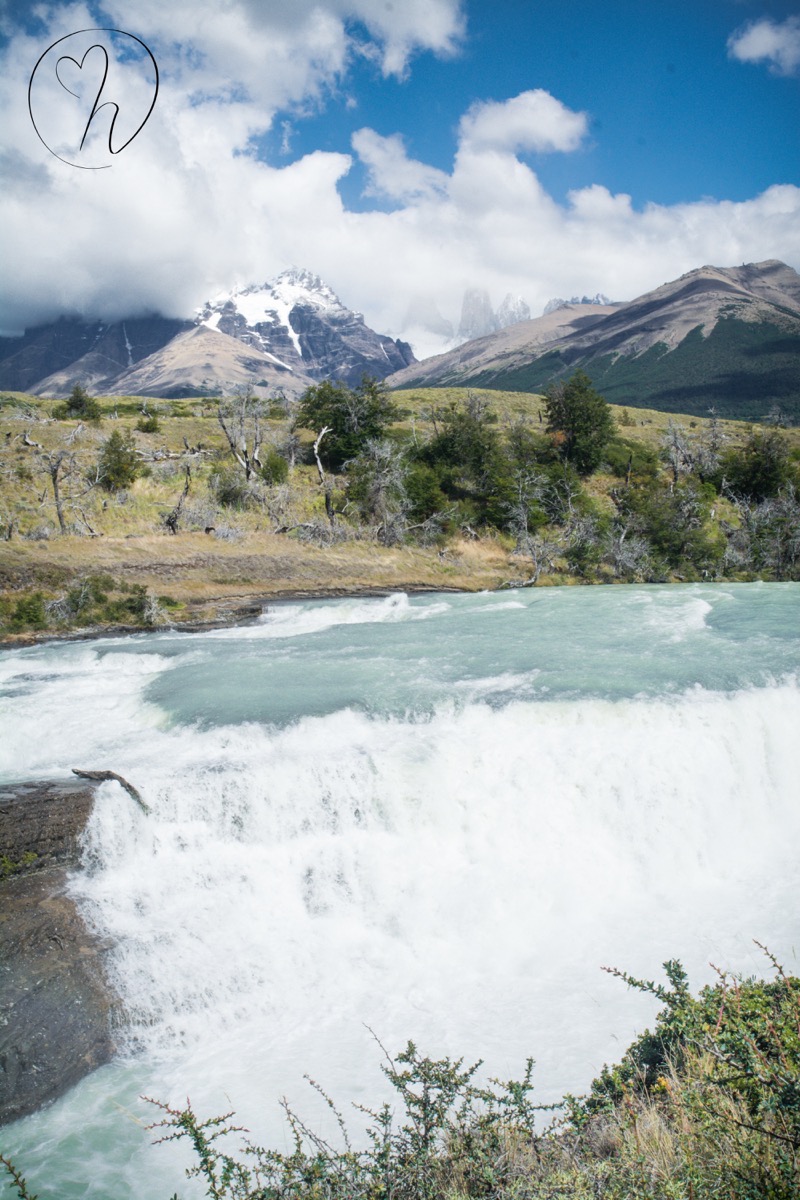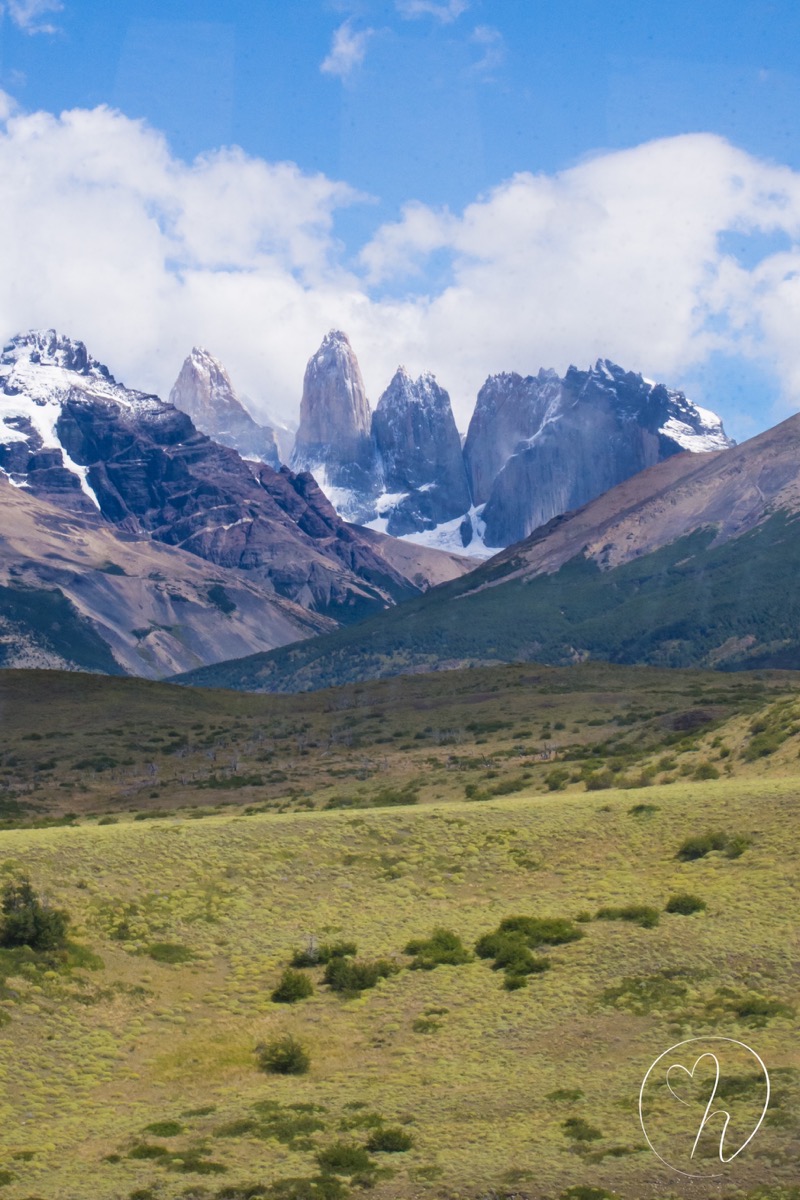 Each stop we made provided even more grand views. Every peak had its own unique shape, and every lake had it own unique shade of blue. We were in awe.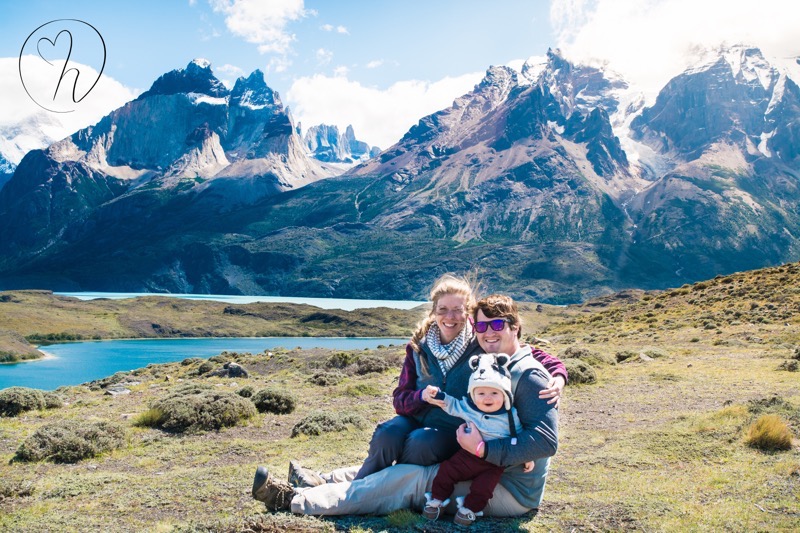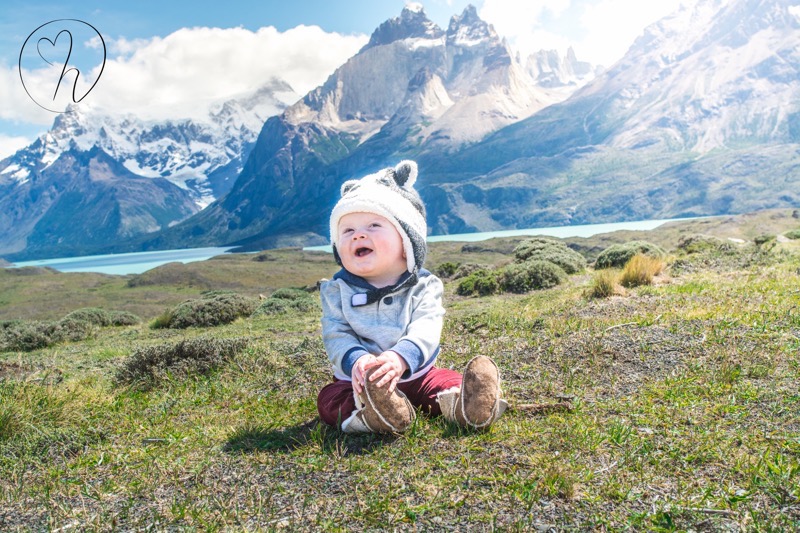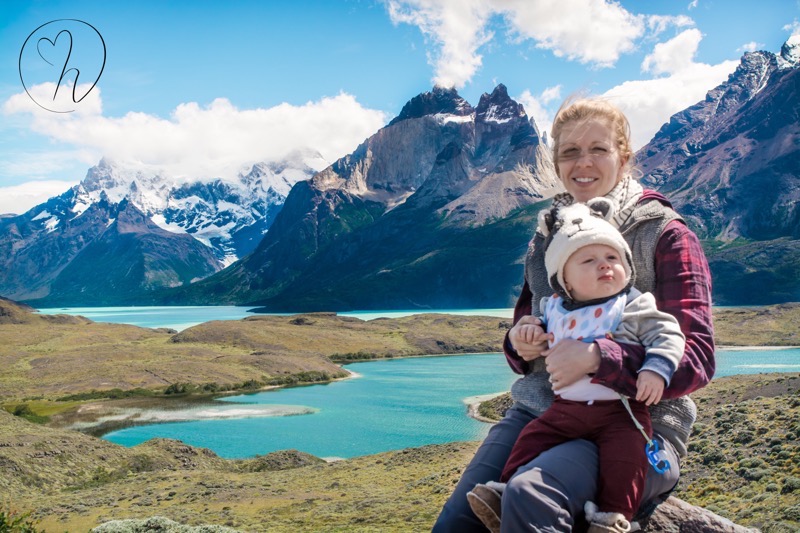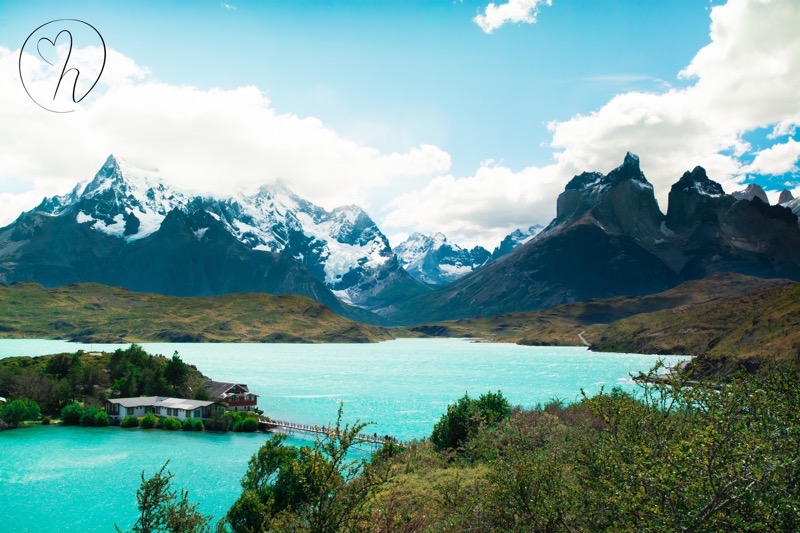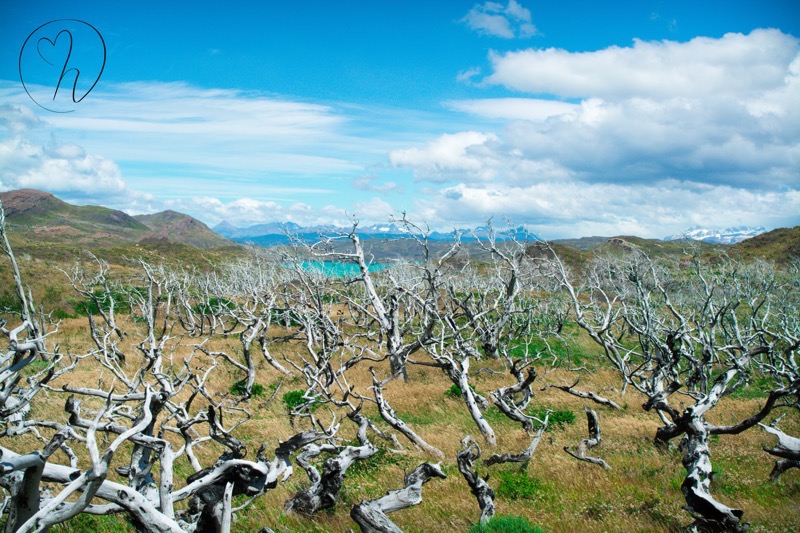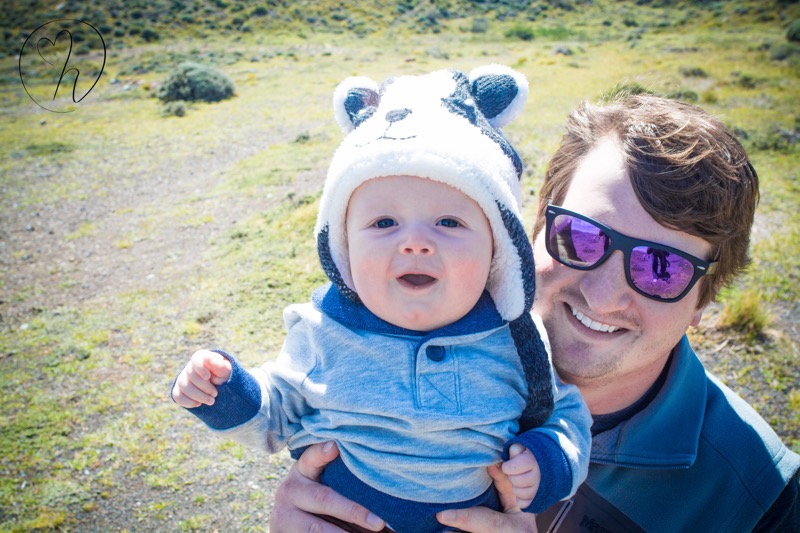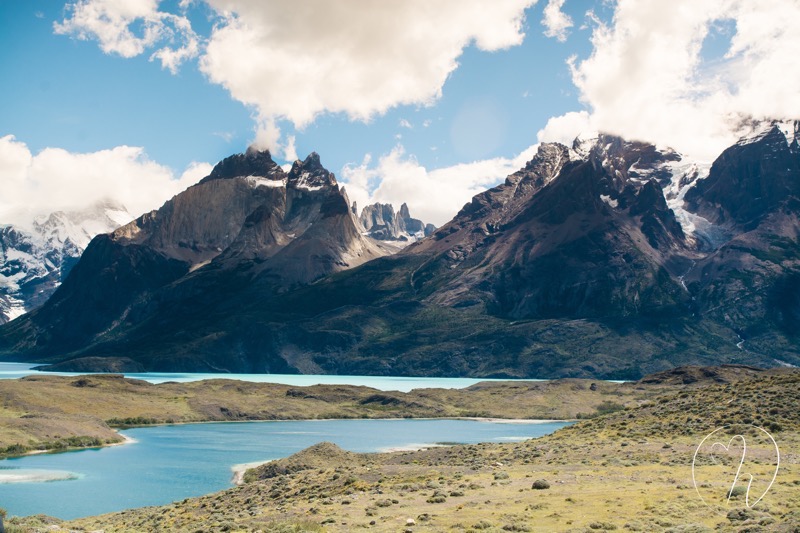 Eventually we got the opportunity to take our first short hike. Jason strapped E to his chest and we walked through a very windy valley to the base of one of the peaks. The hike also took us by another beautiful waterfall. E loved the hike. The kid just likes to be outdoors. It was only a 2 hour hike, and it left us itching for more.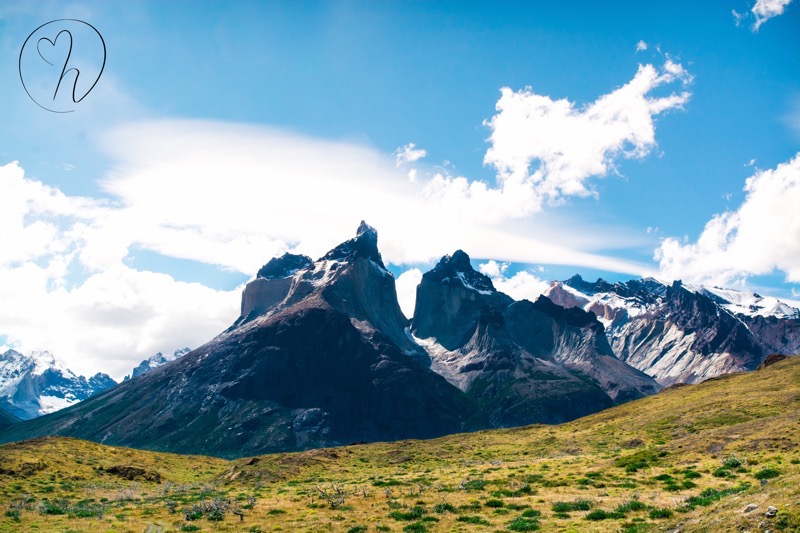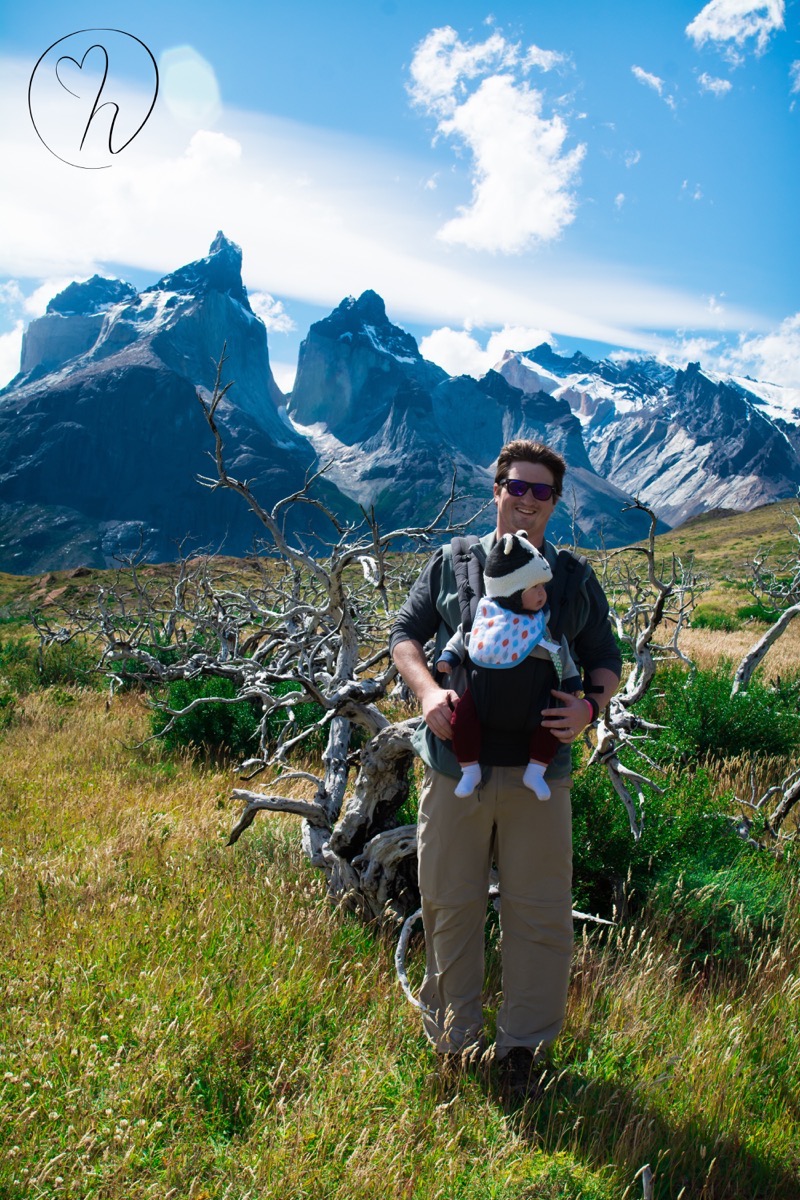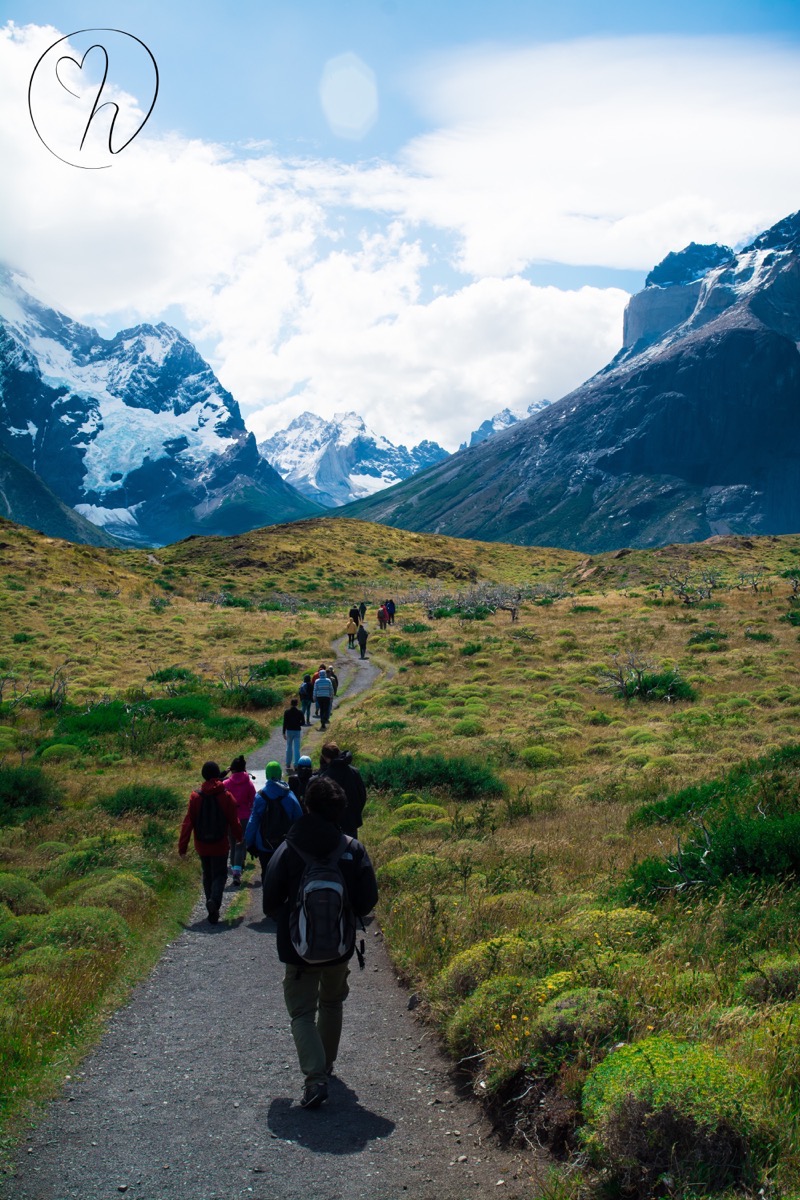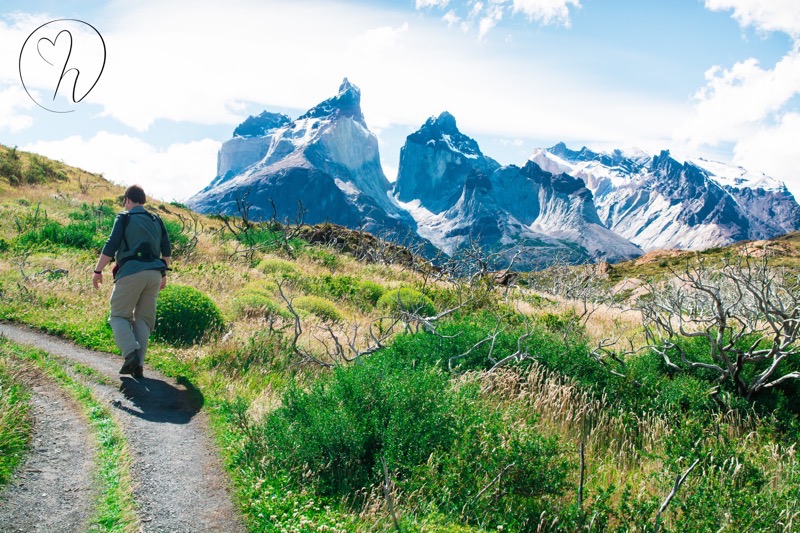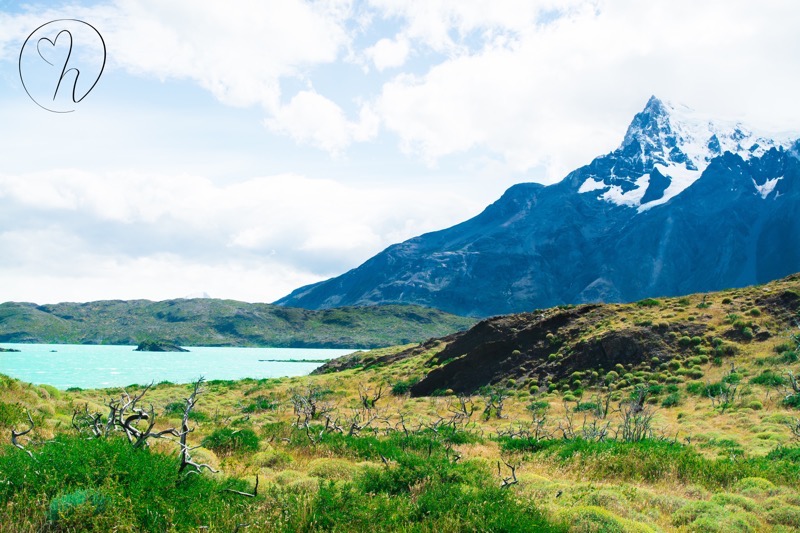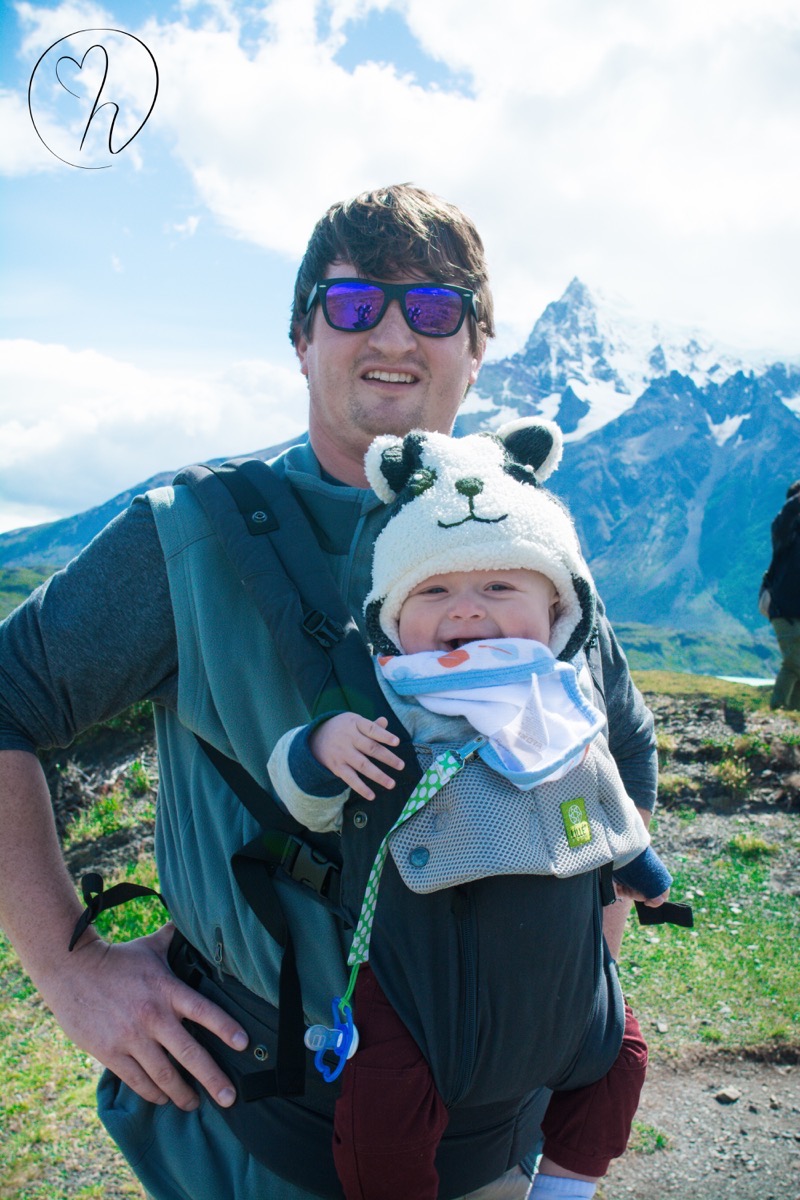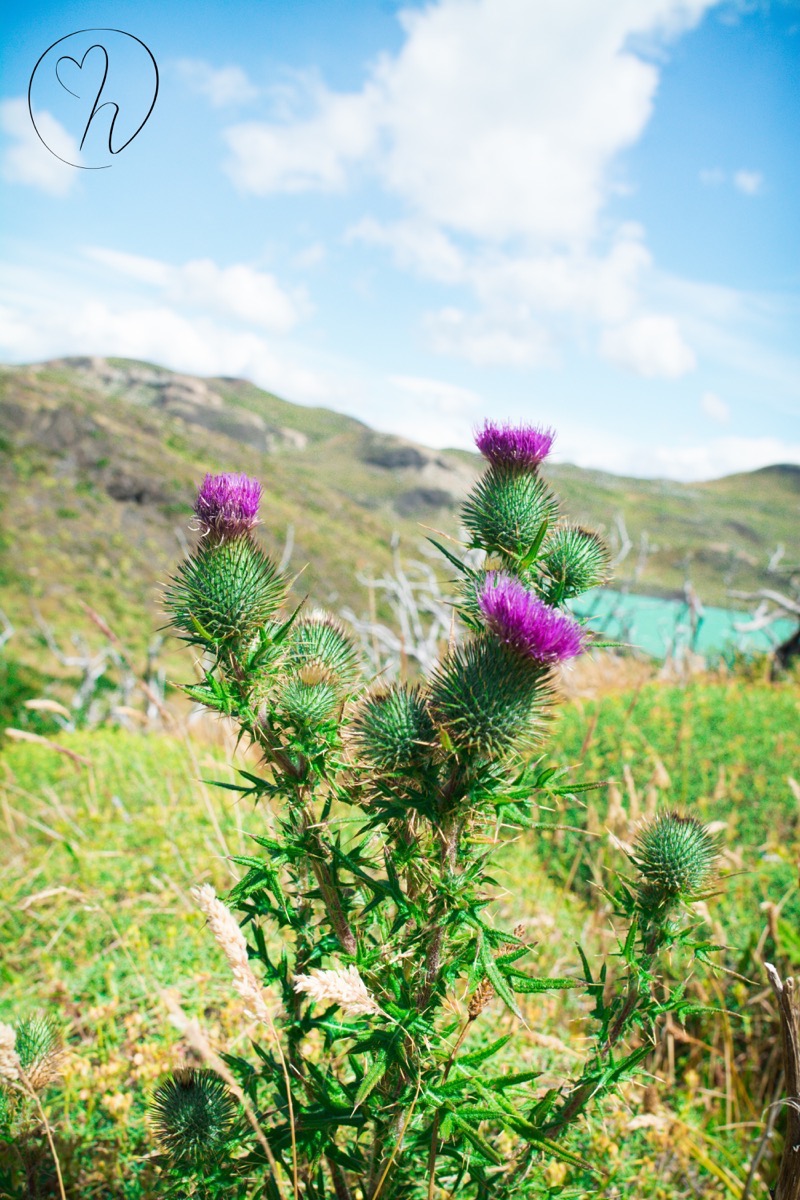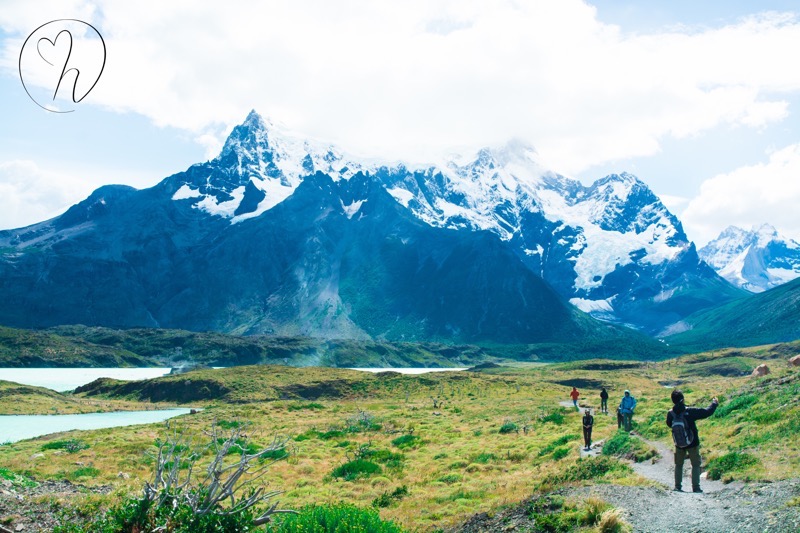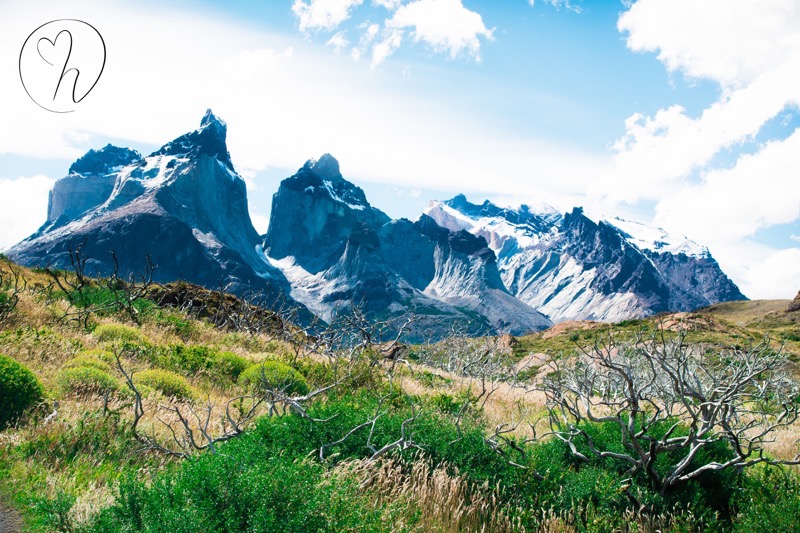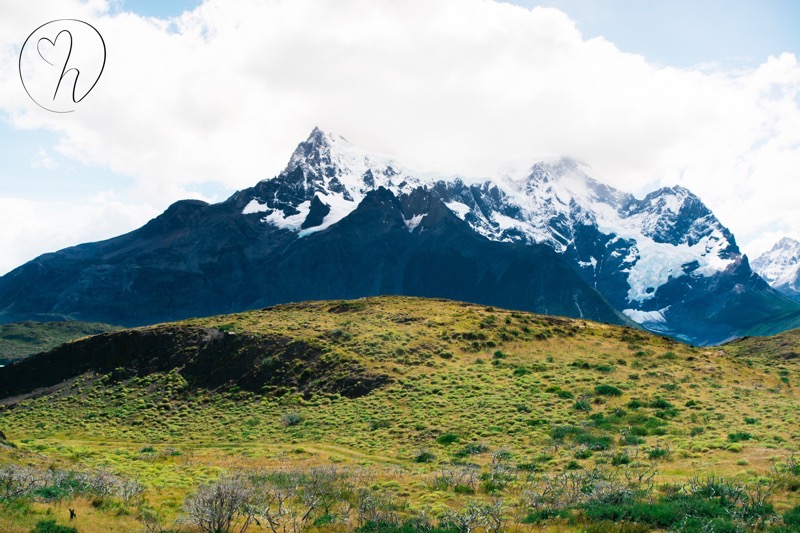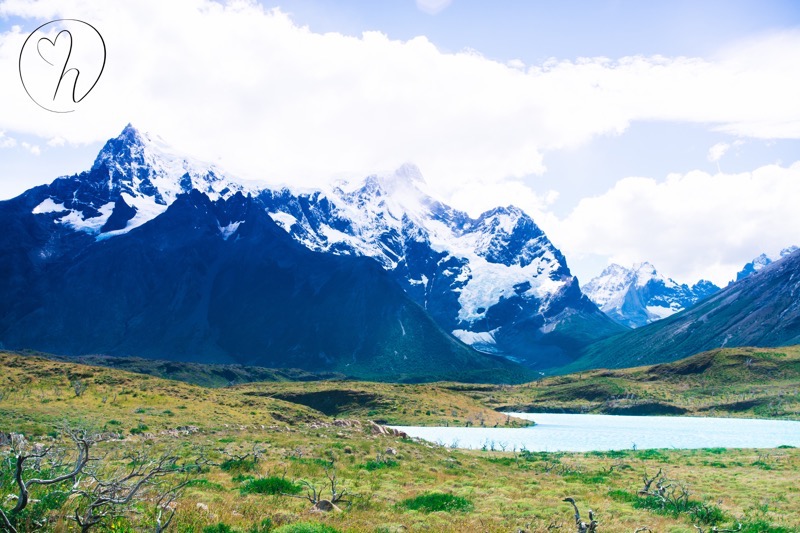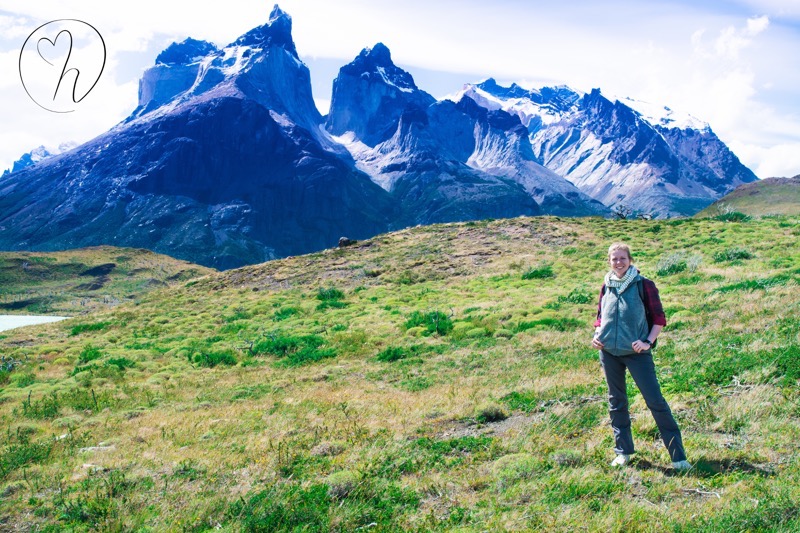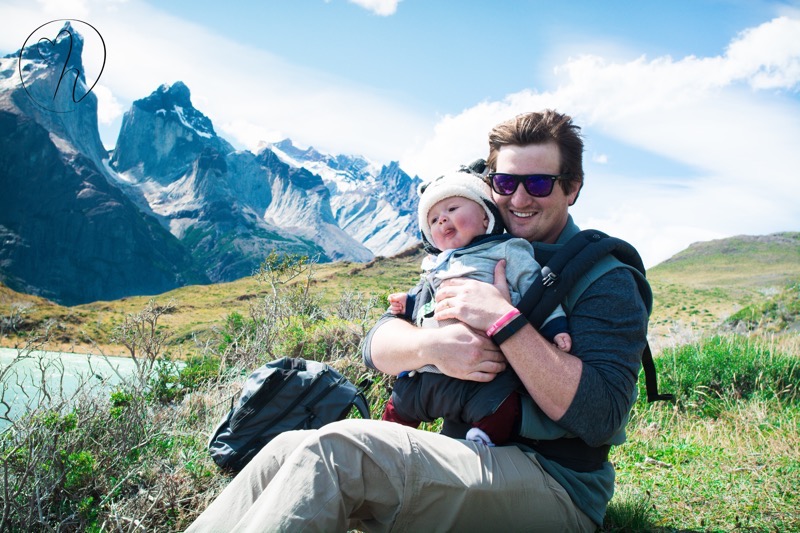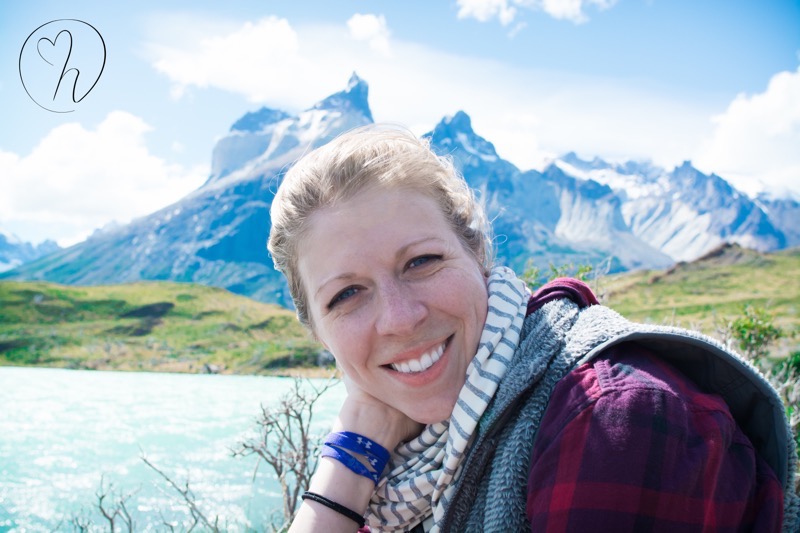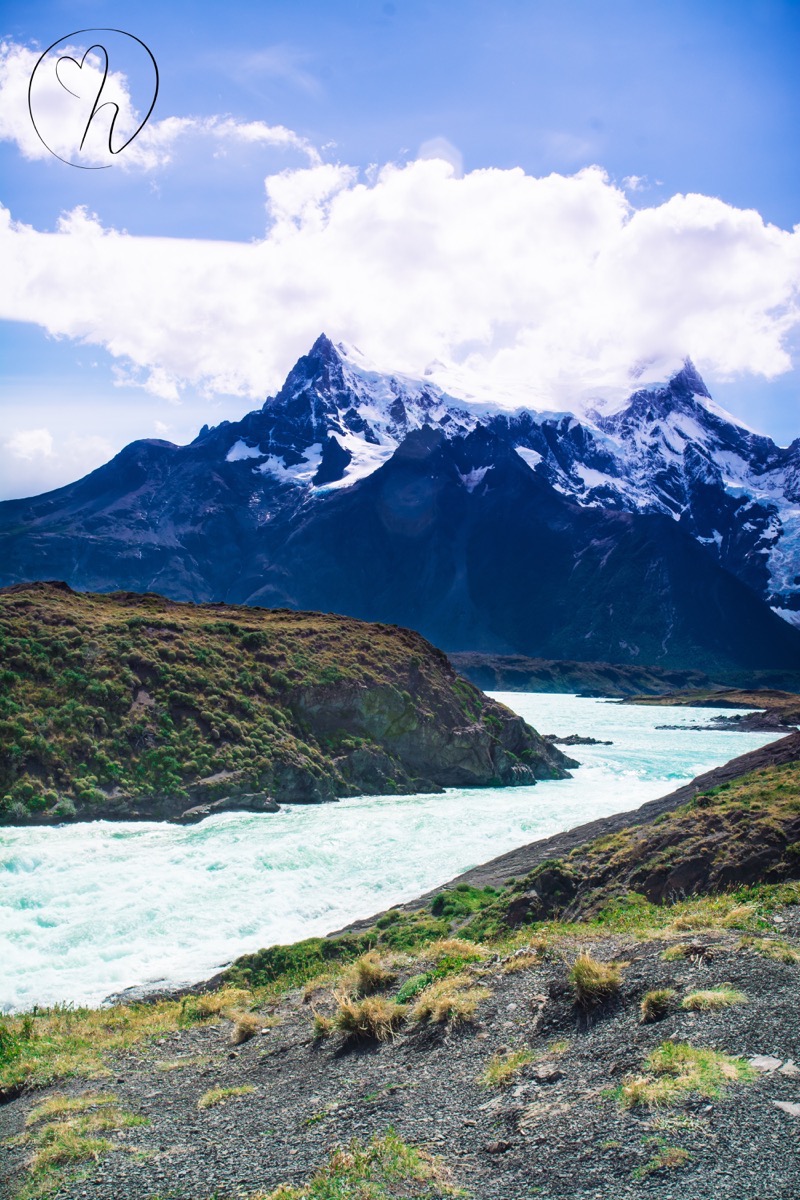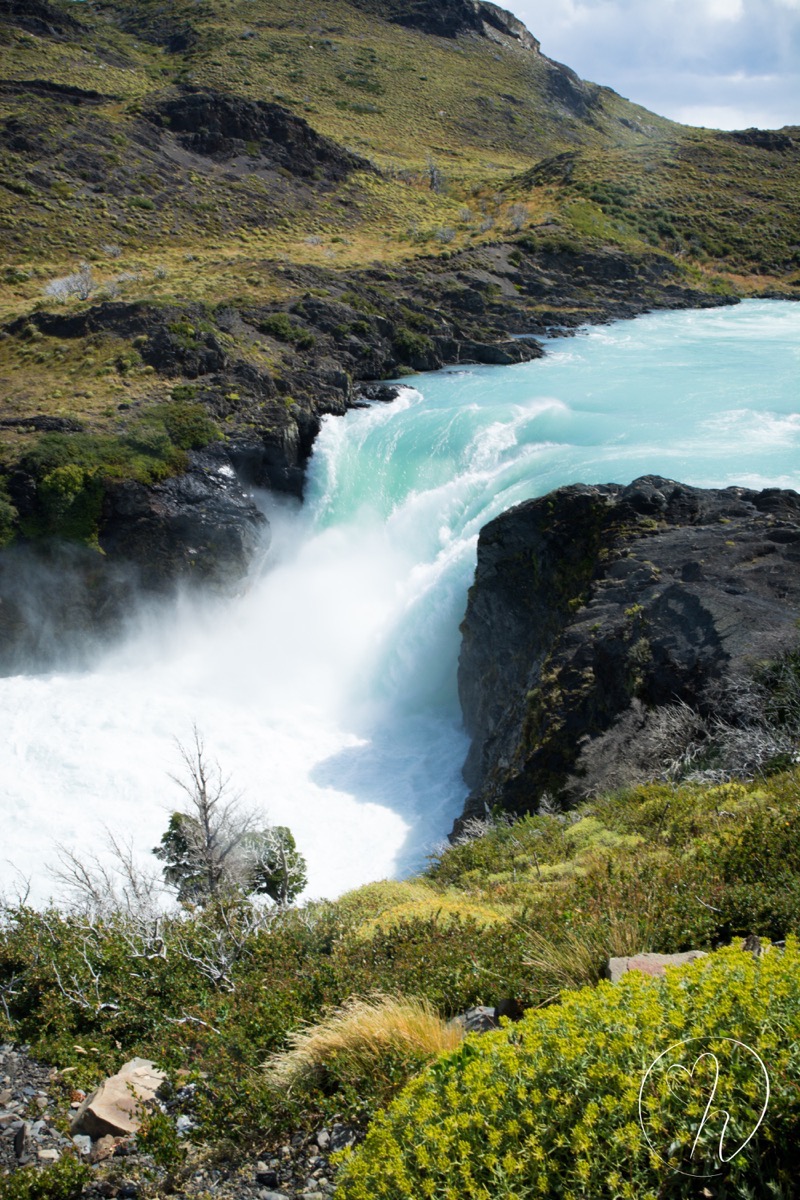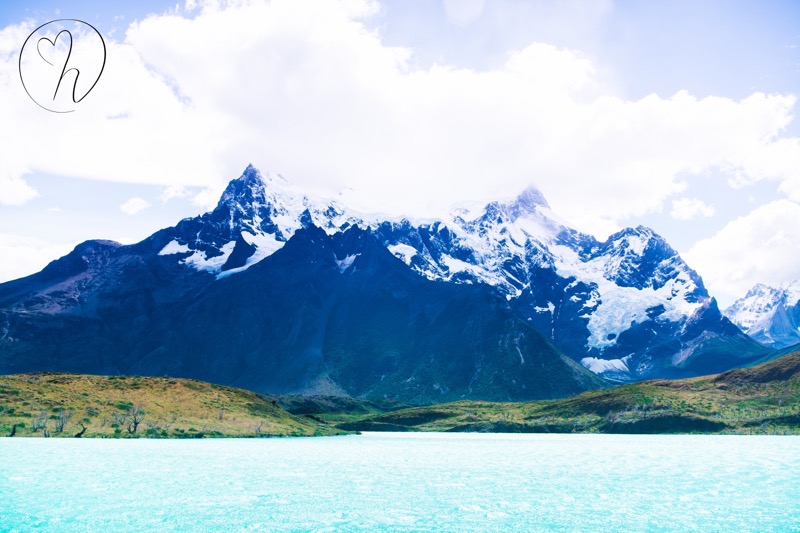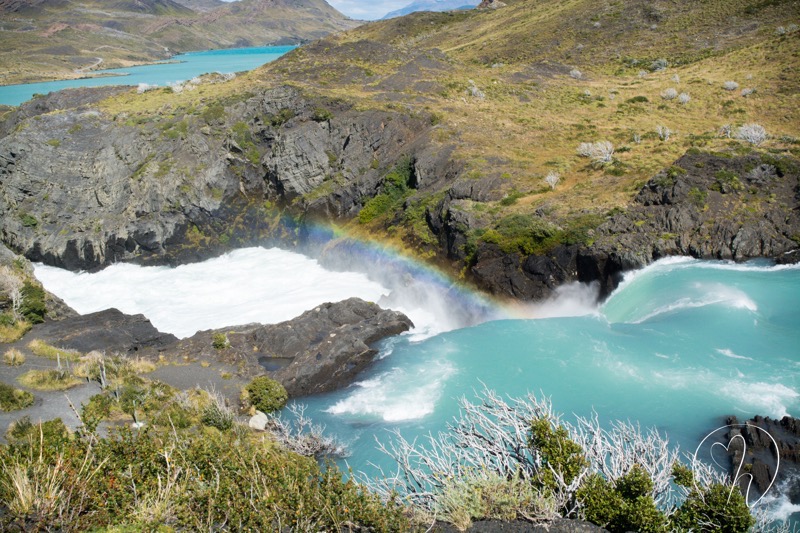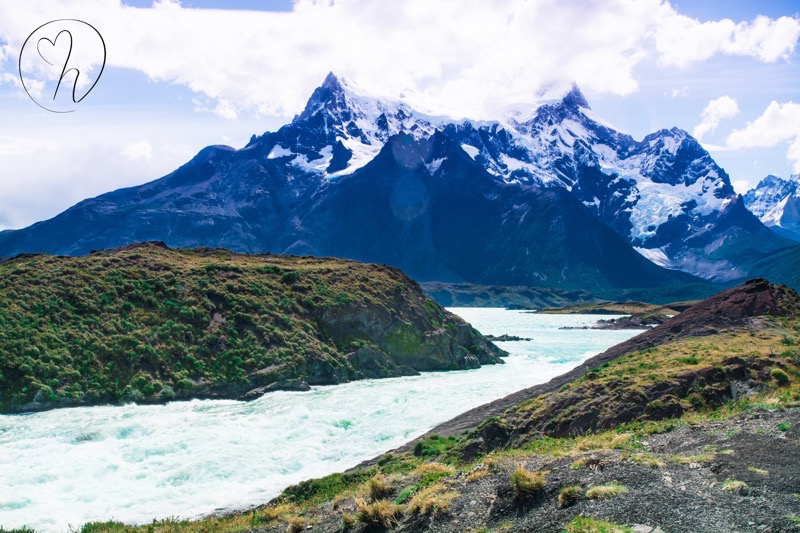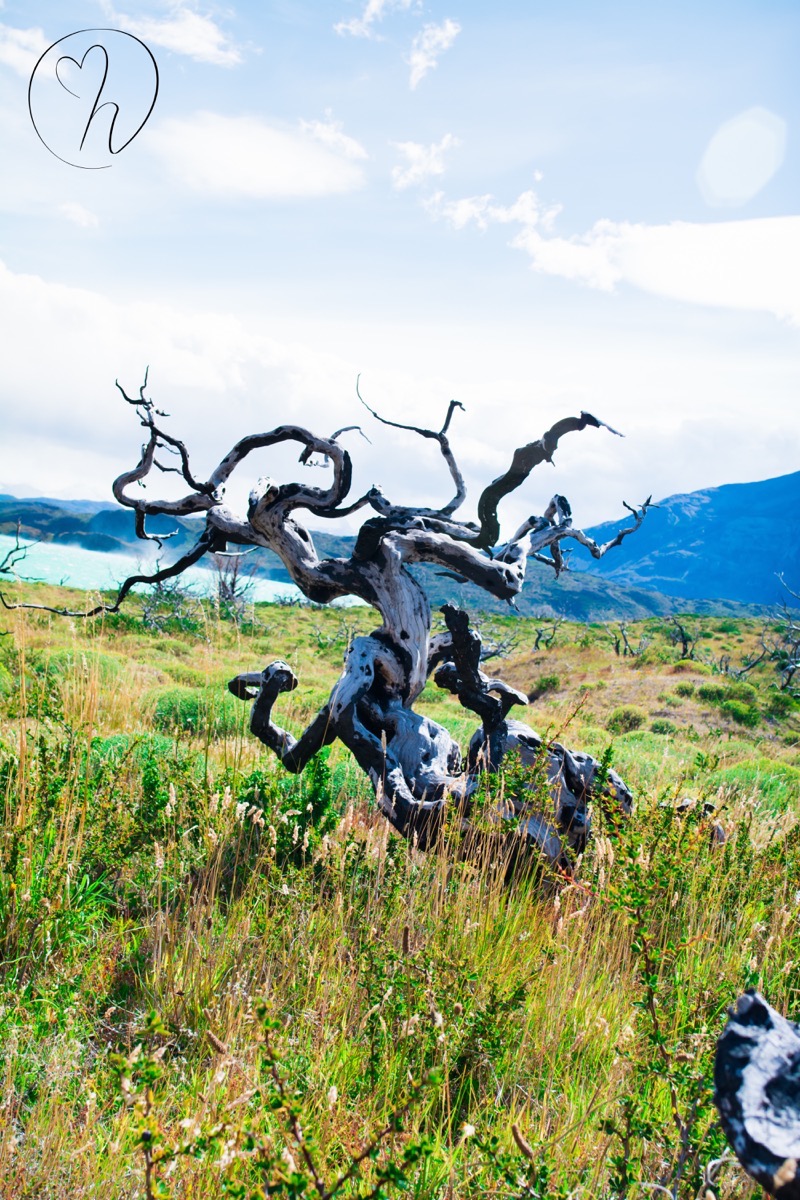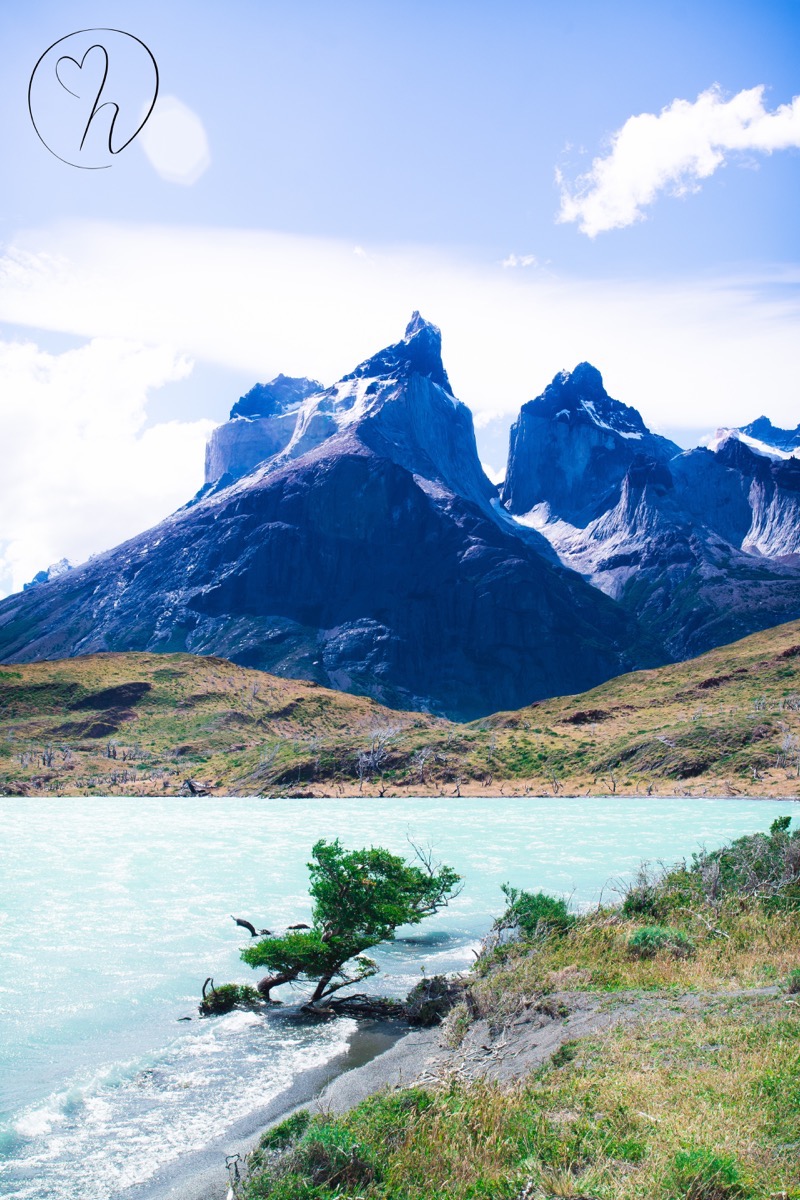 We decided to stay the night in a park resort instead of taking the long drive back to El Calafate that night. The resort we stayed in was beautiful. The staff was extremely nice. But, the room was nothing more then a couple beds and a bathroom. The resort bar made up for the tiny room though, and the food was amazing. We drank Chilean pisco sours, but my heart is still in love with Peruvian pisco sours. With my nose stuck in the air, I critiqued the pisco sour harshly and yet ordered two more. The beer was brewed on site and was very good. The bartender actually brewed it himself and was very proud of it. Jason was proud to be able to add a new beer to his list that very few people in world have tried.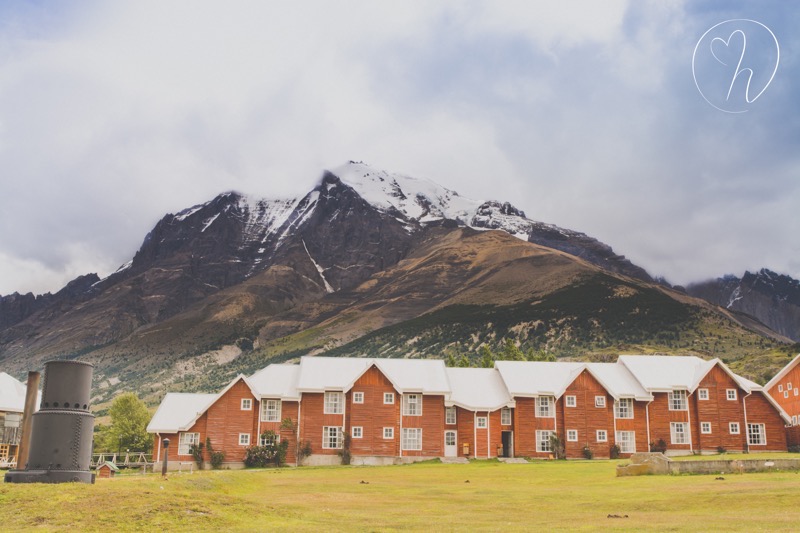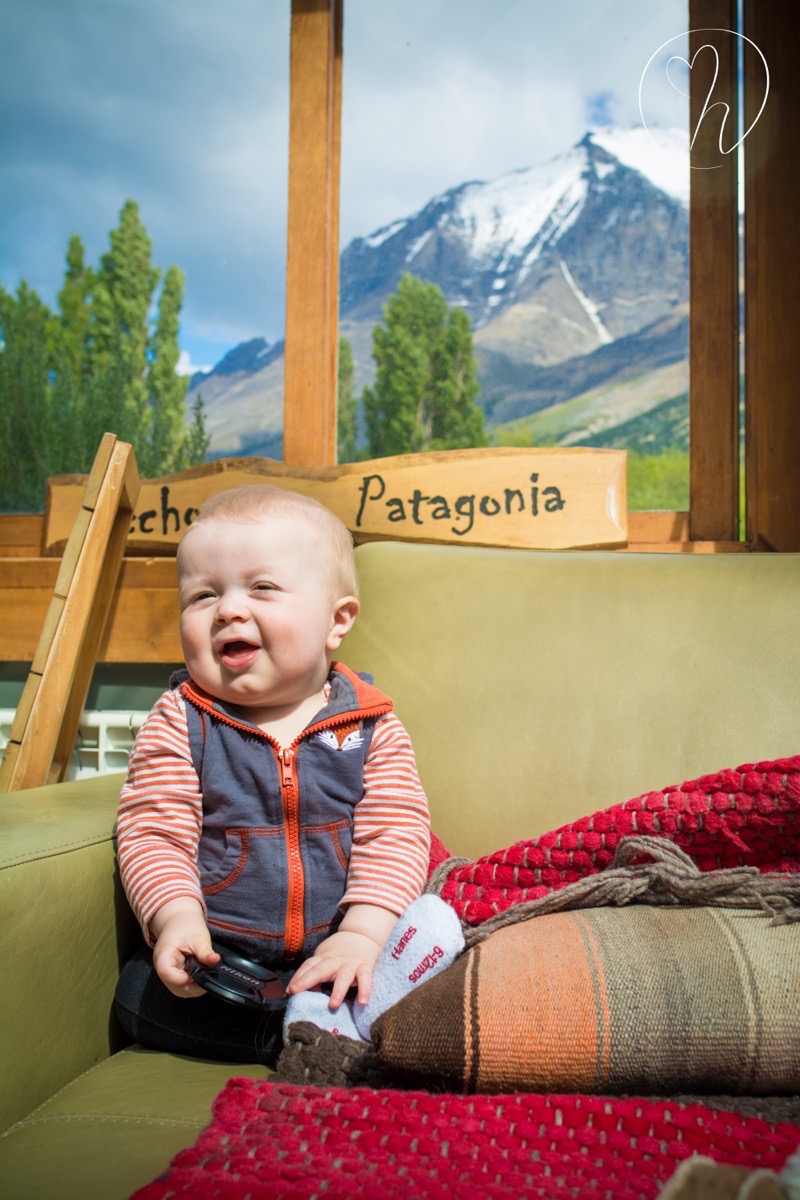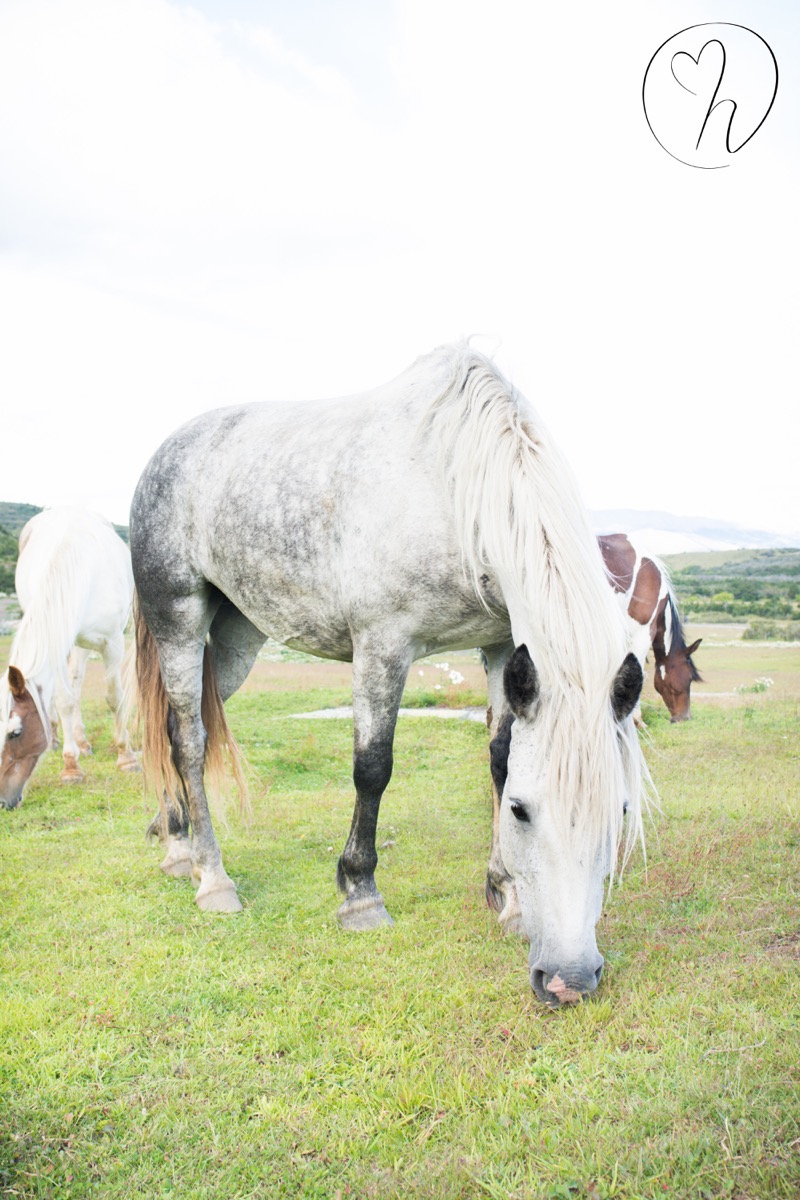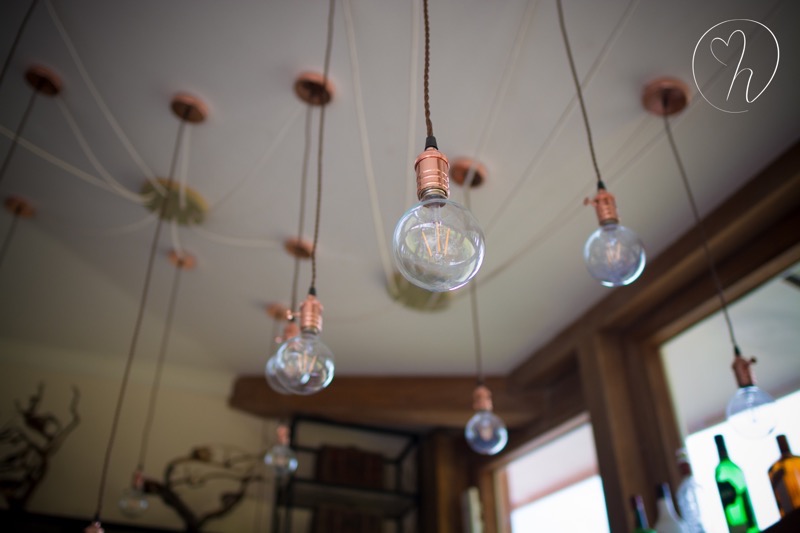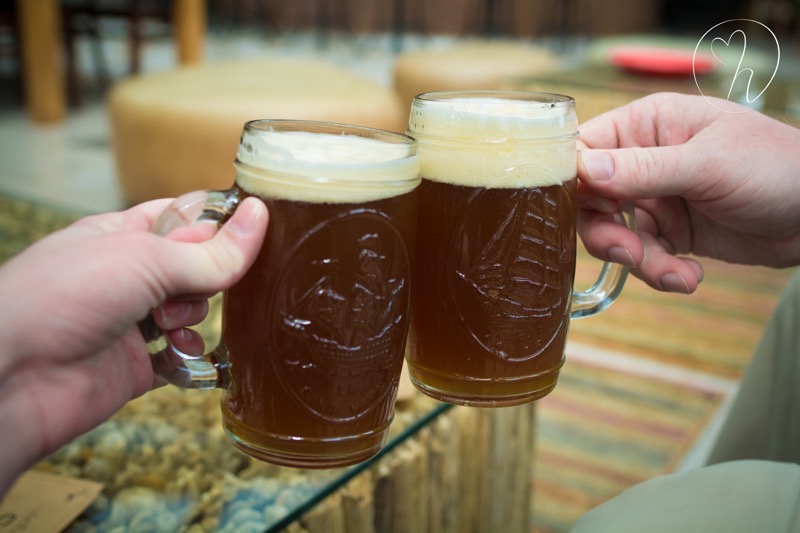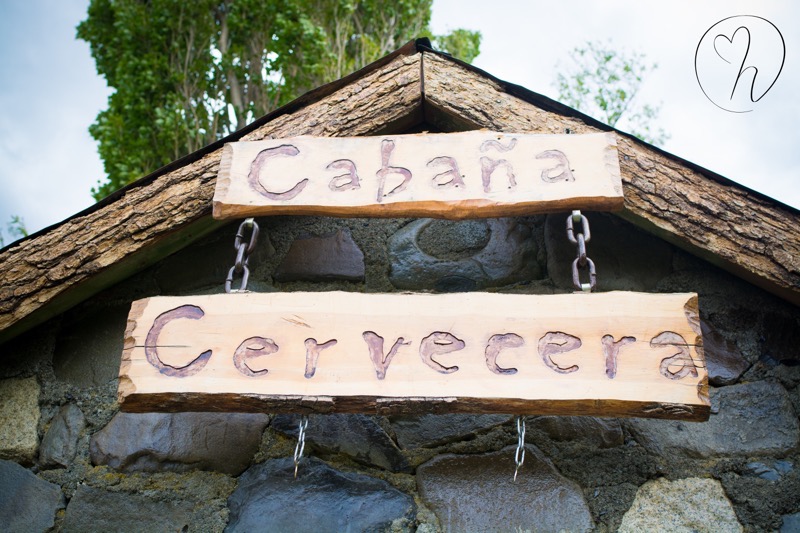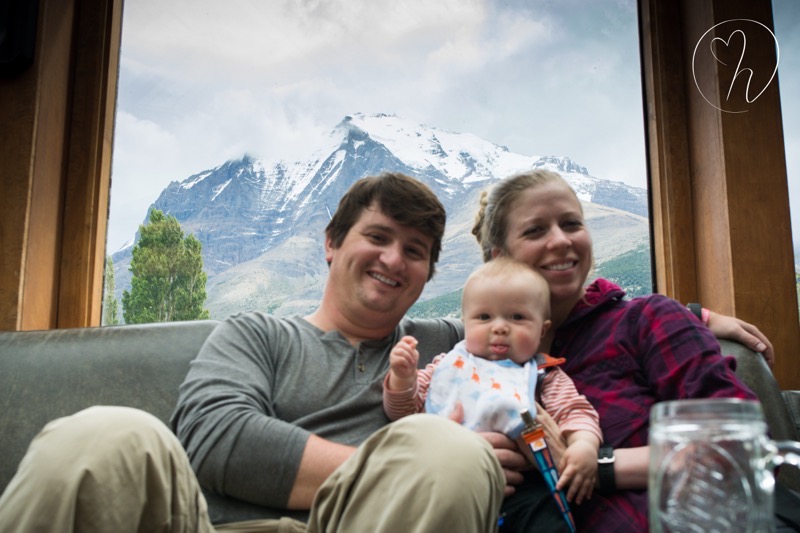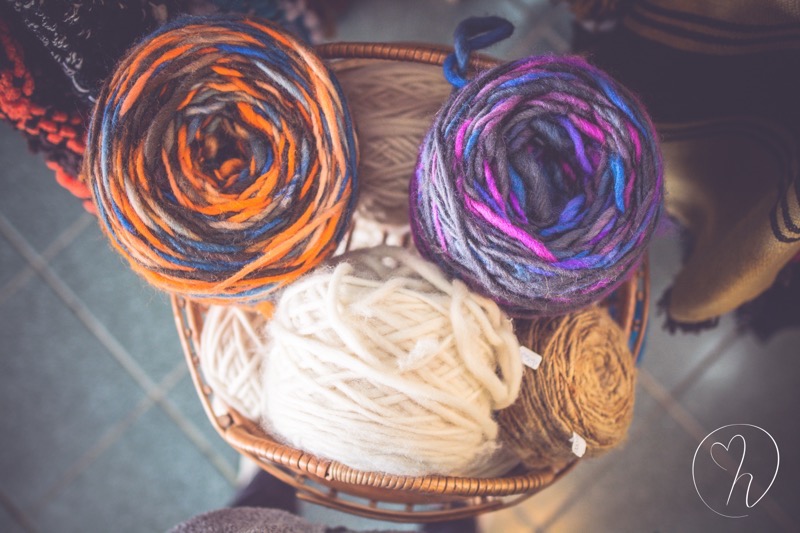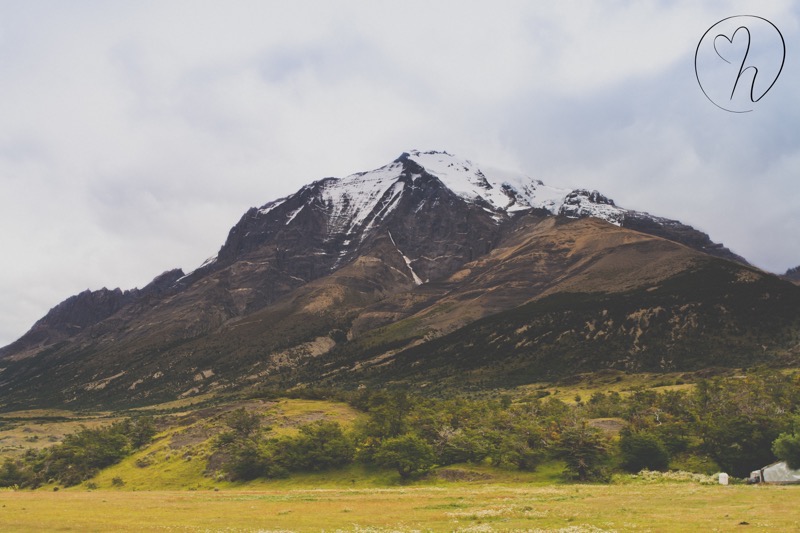 E didn't sleep to well that night causing for a tired family the next day. So, we took our time getting ready before we headed out for our day hike. This time we attempted the hike to the Torres Del Paine base camp. The total hike takes around 6 to 8 hours, and we only had around 4. So we hiked as much as we could taking in the beautiful scenery around us, the fresh air, and the precious moments together as a family. This hike ended up being the highlight of our entire trip. This is a destination that we definitely want to come back to when E is older and can hike on his own.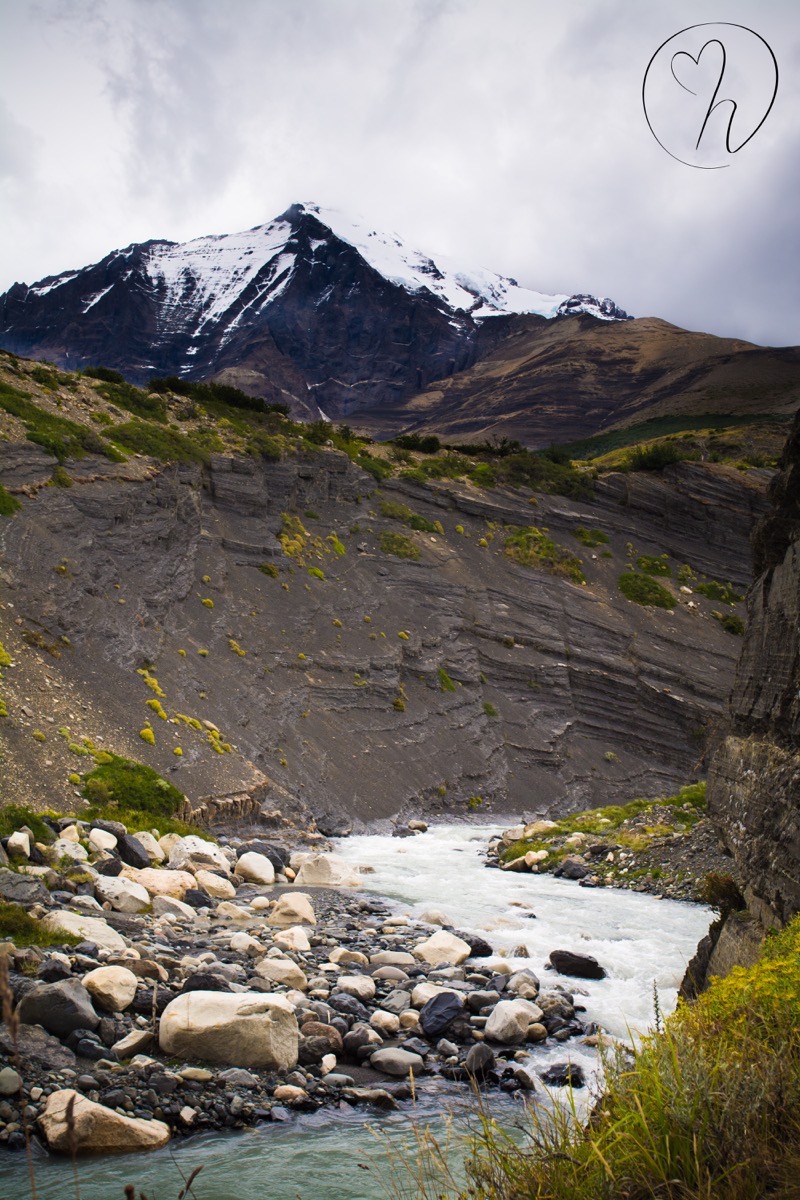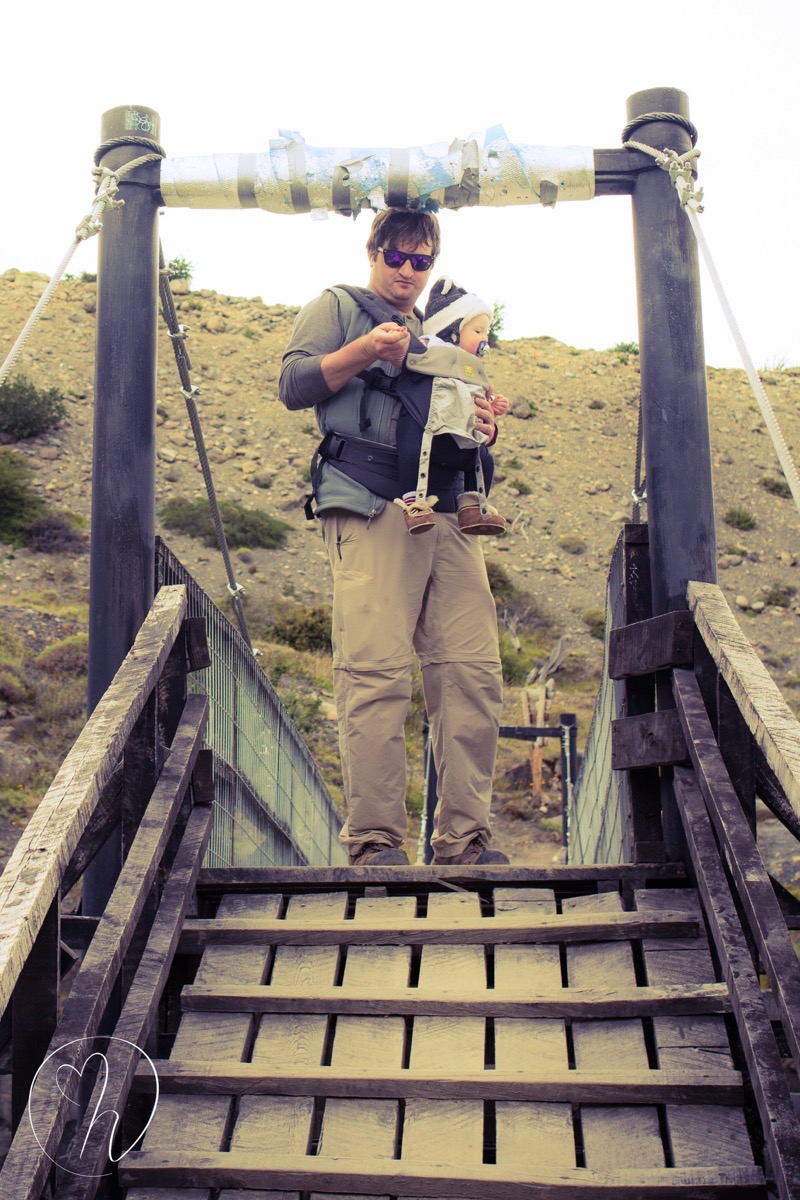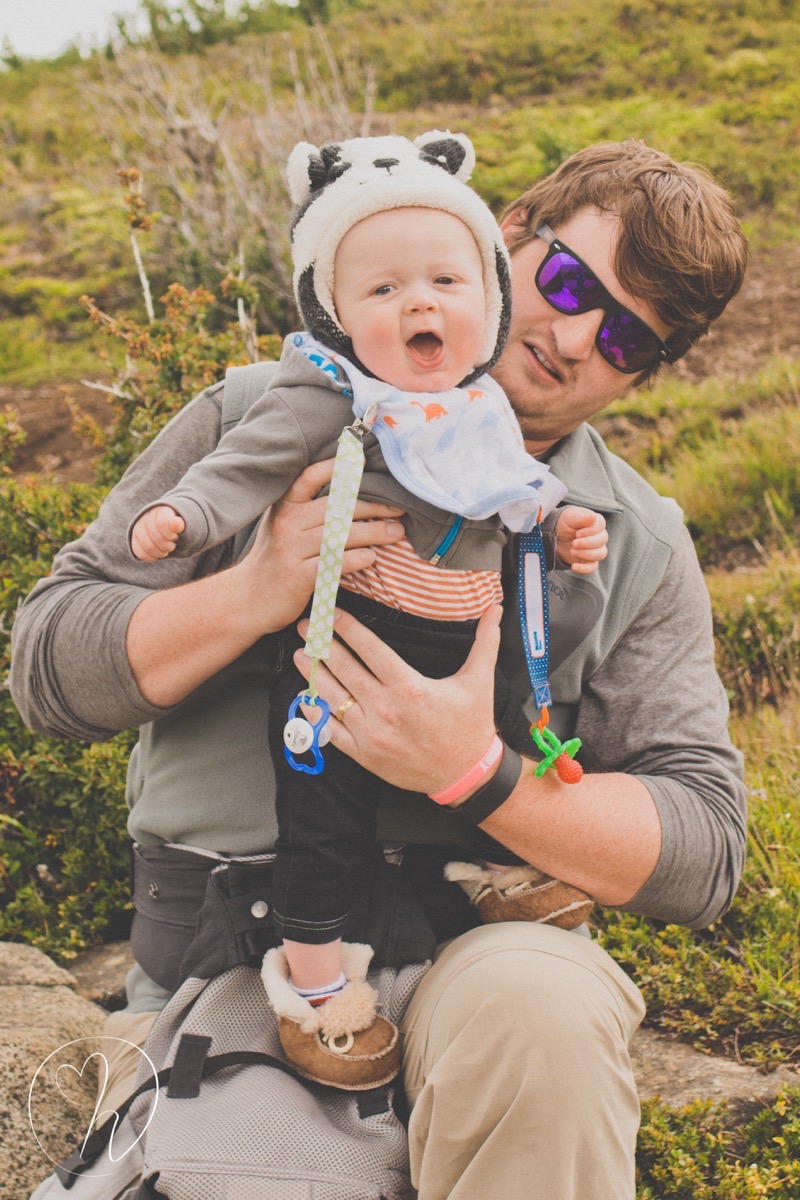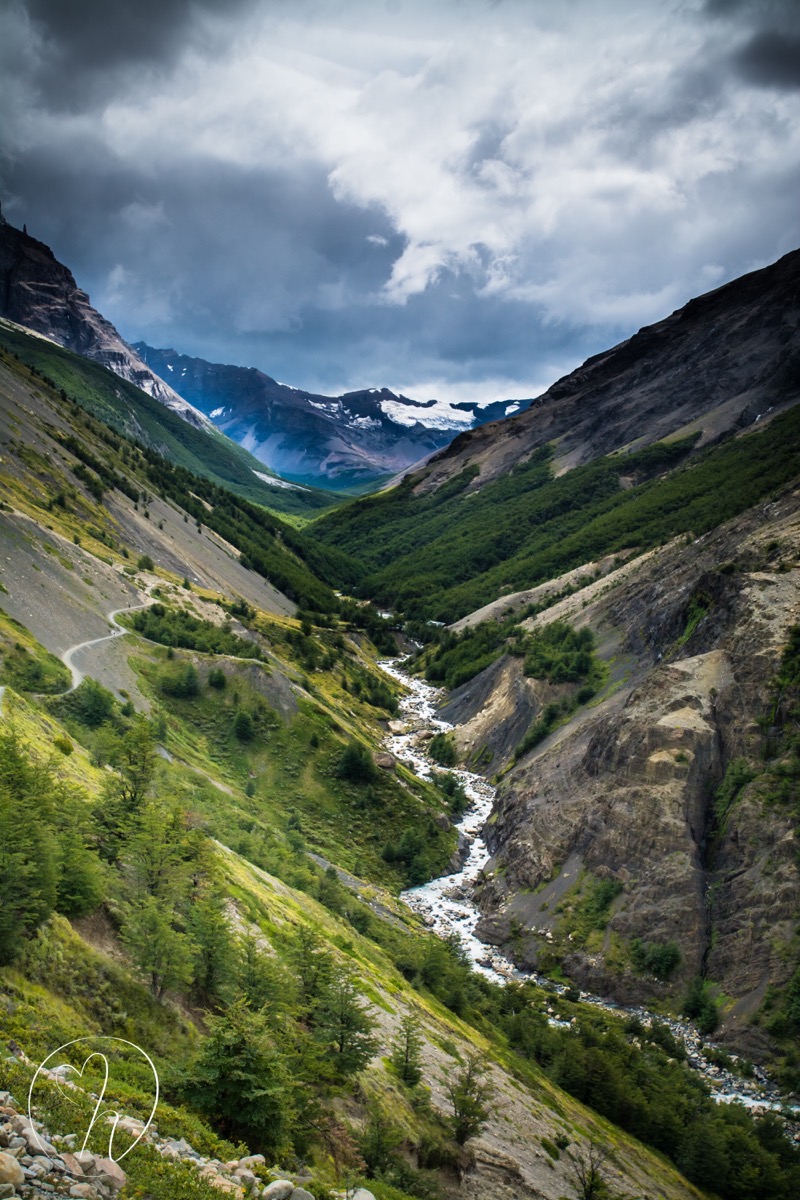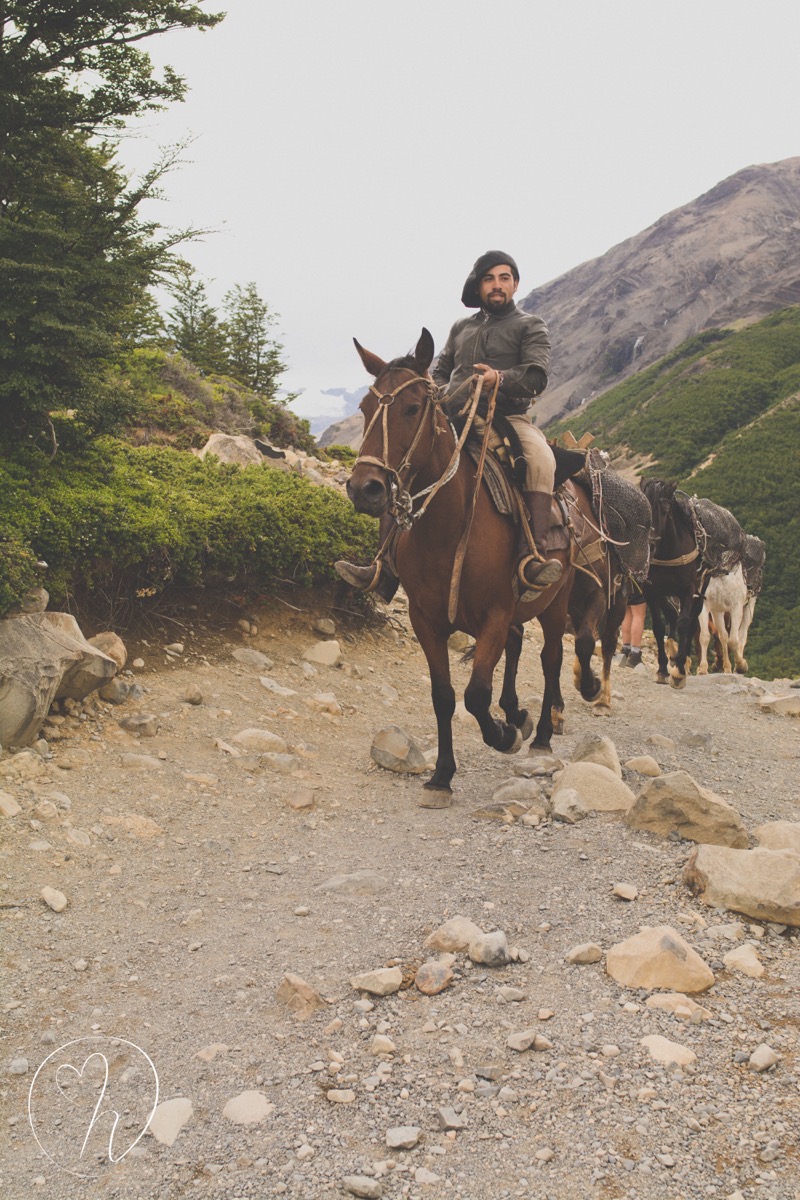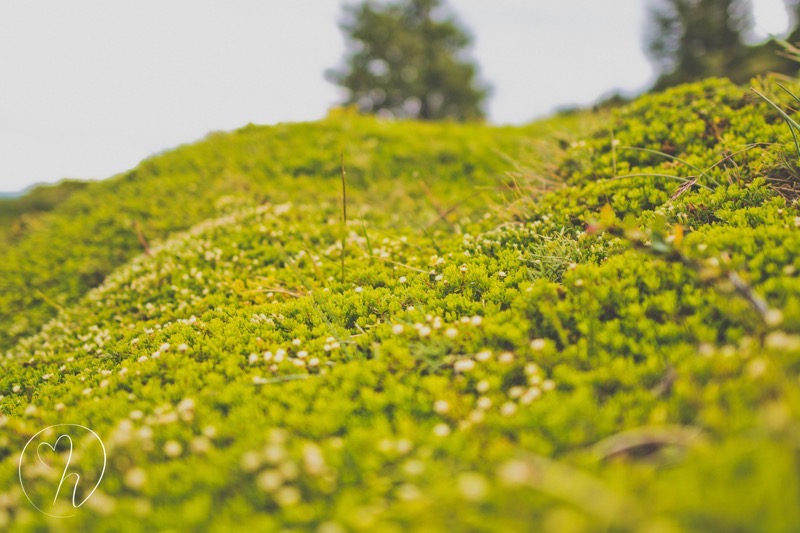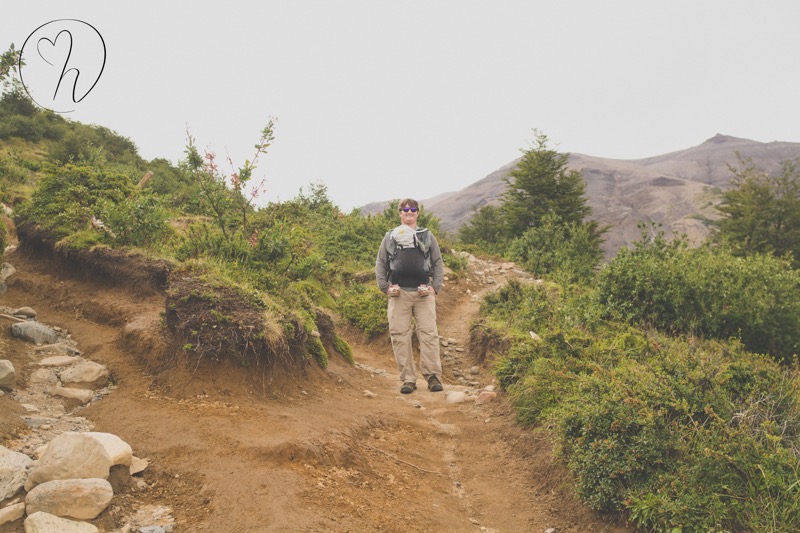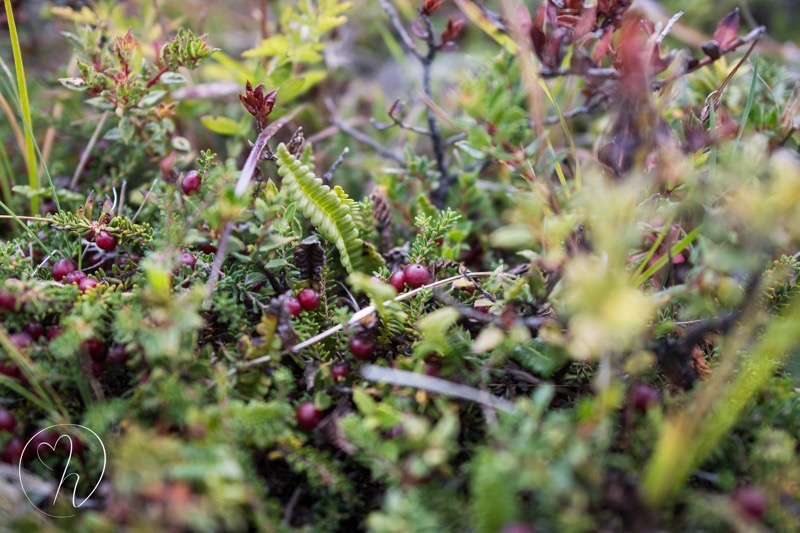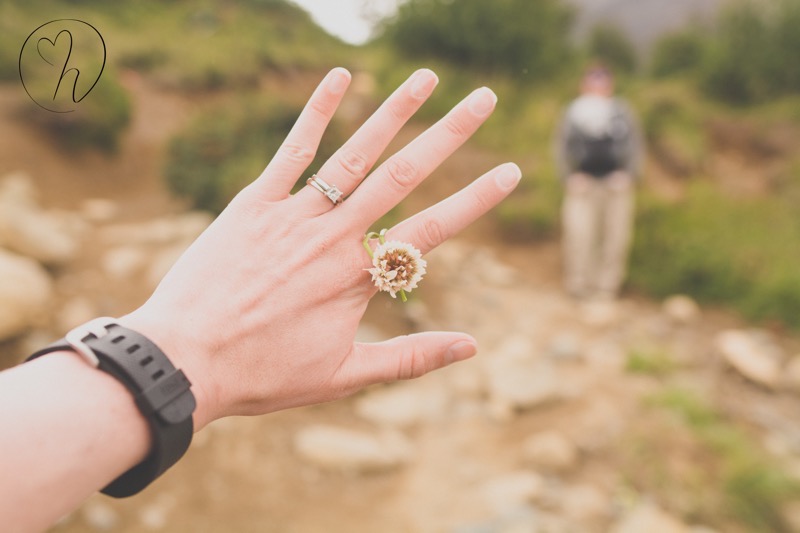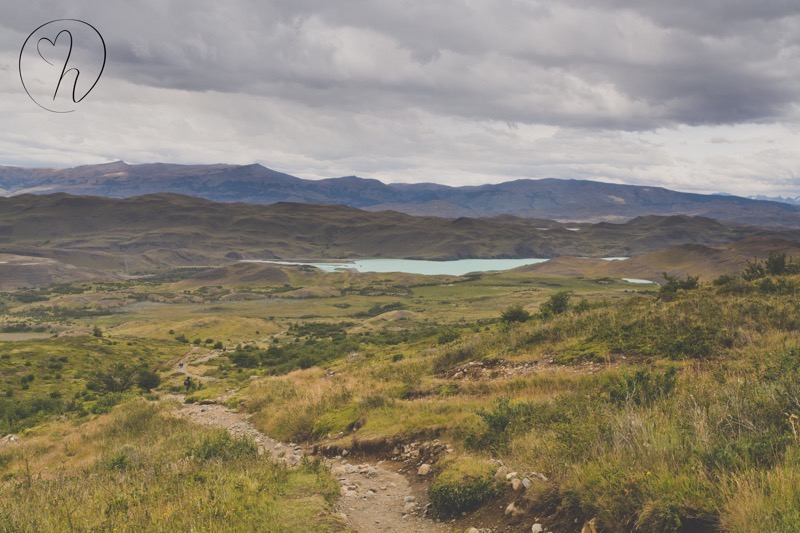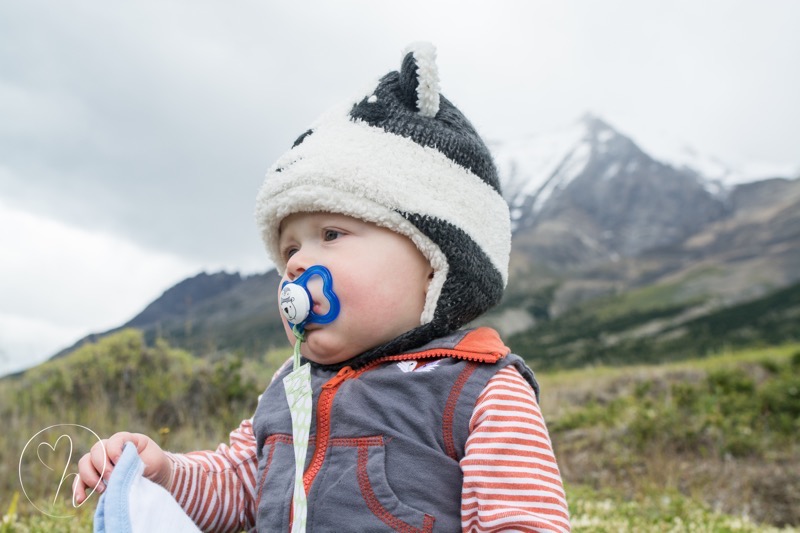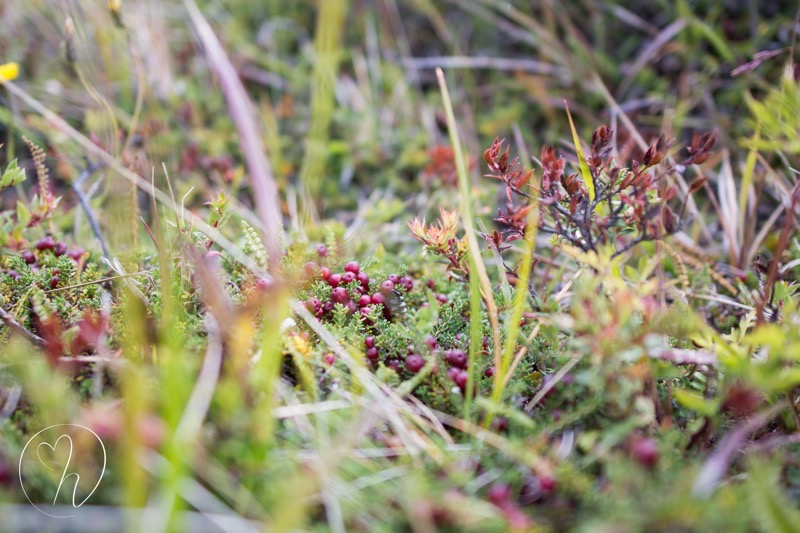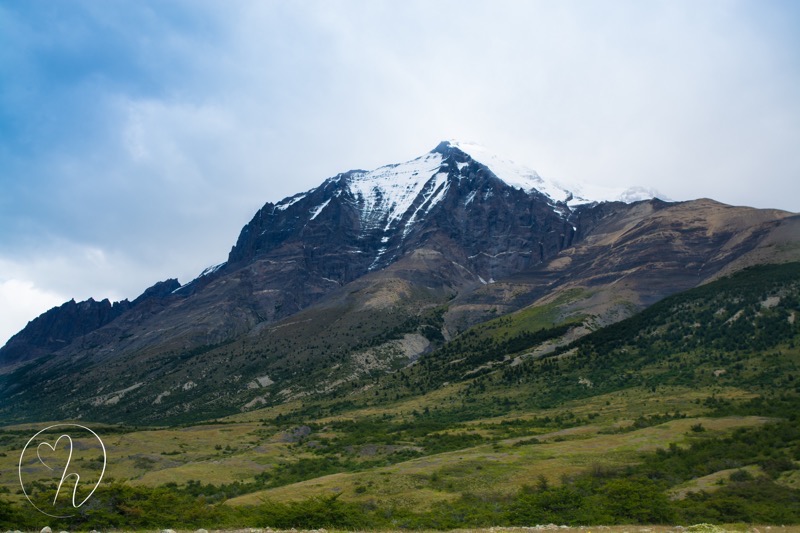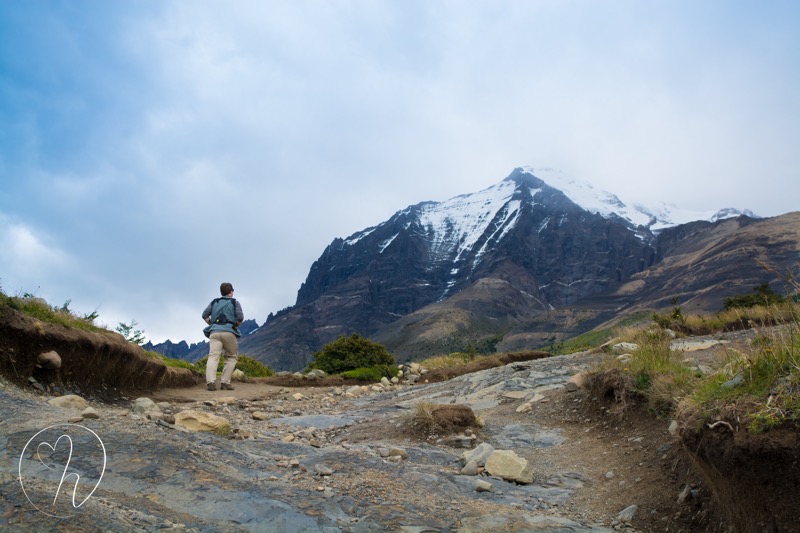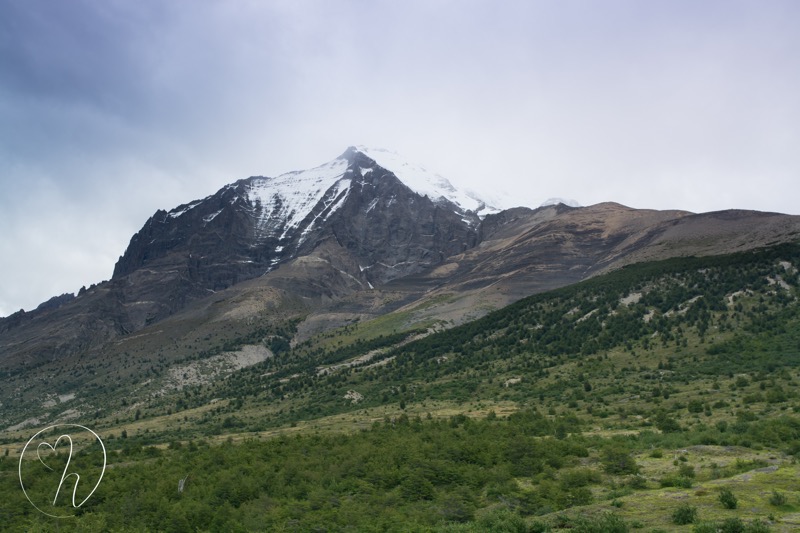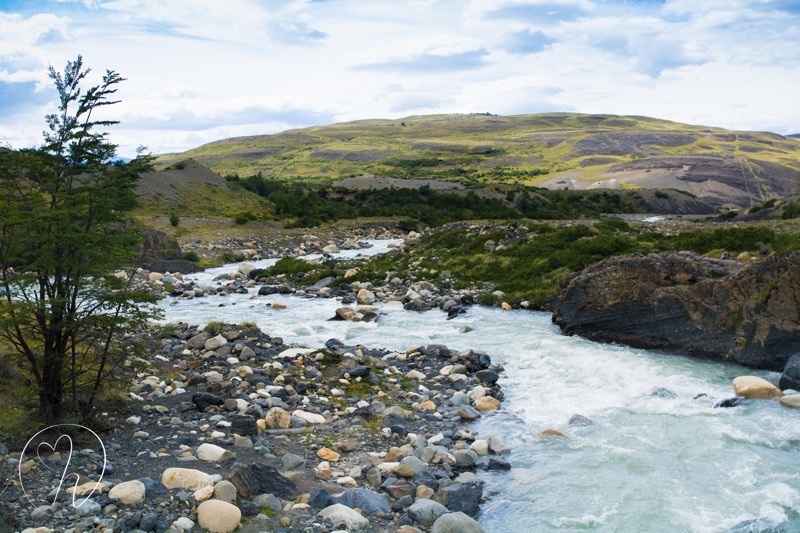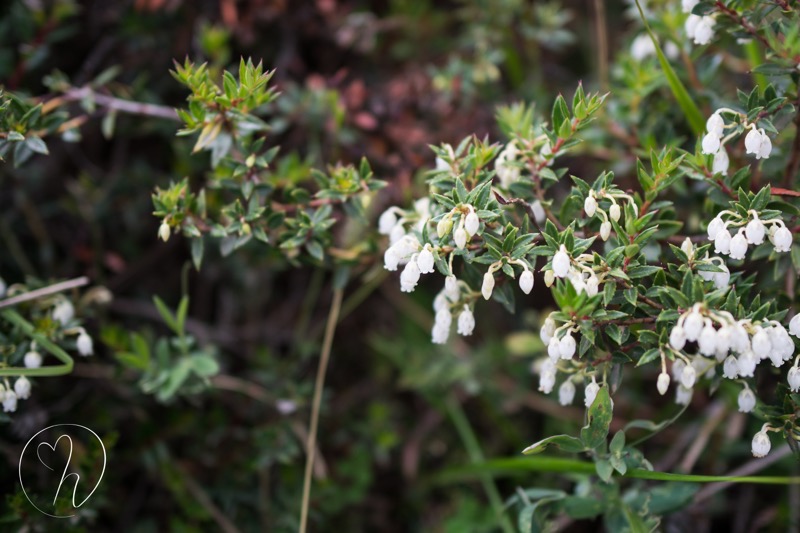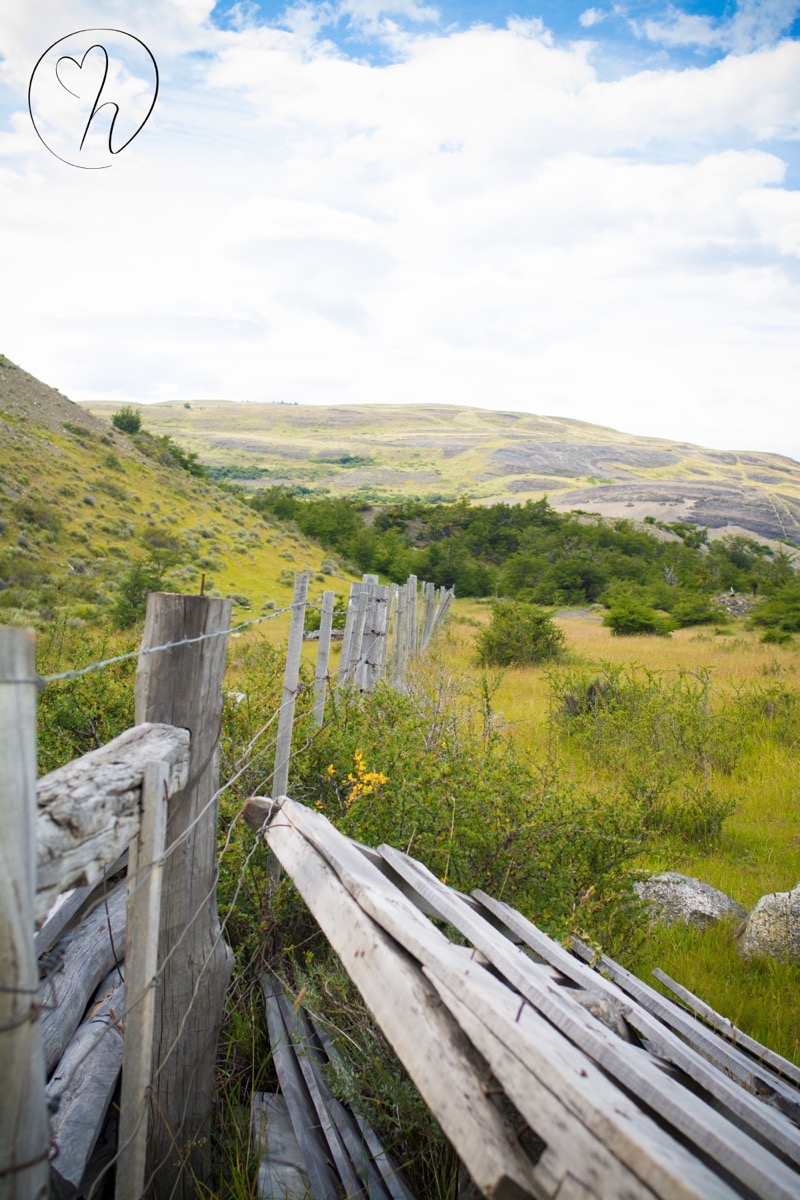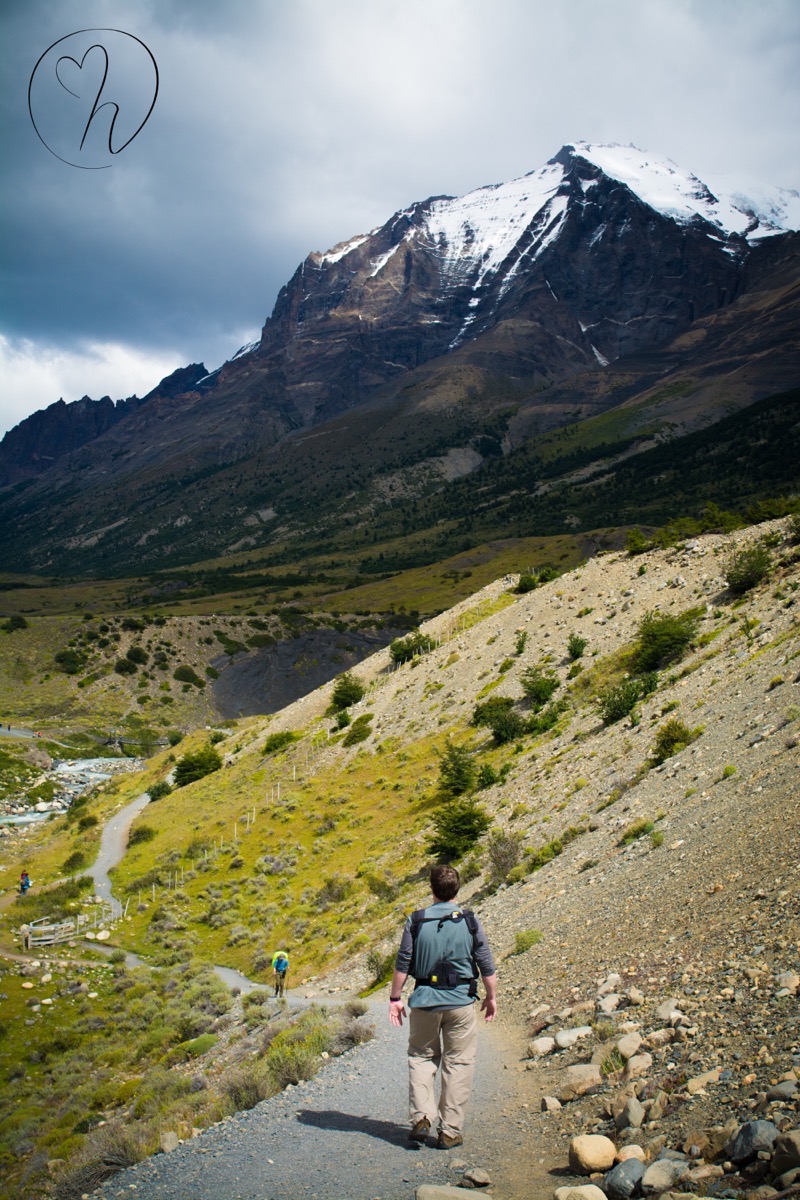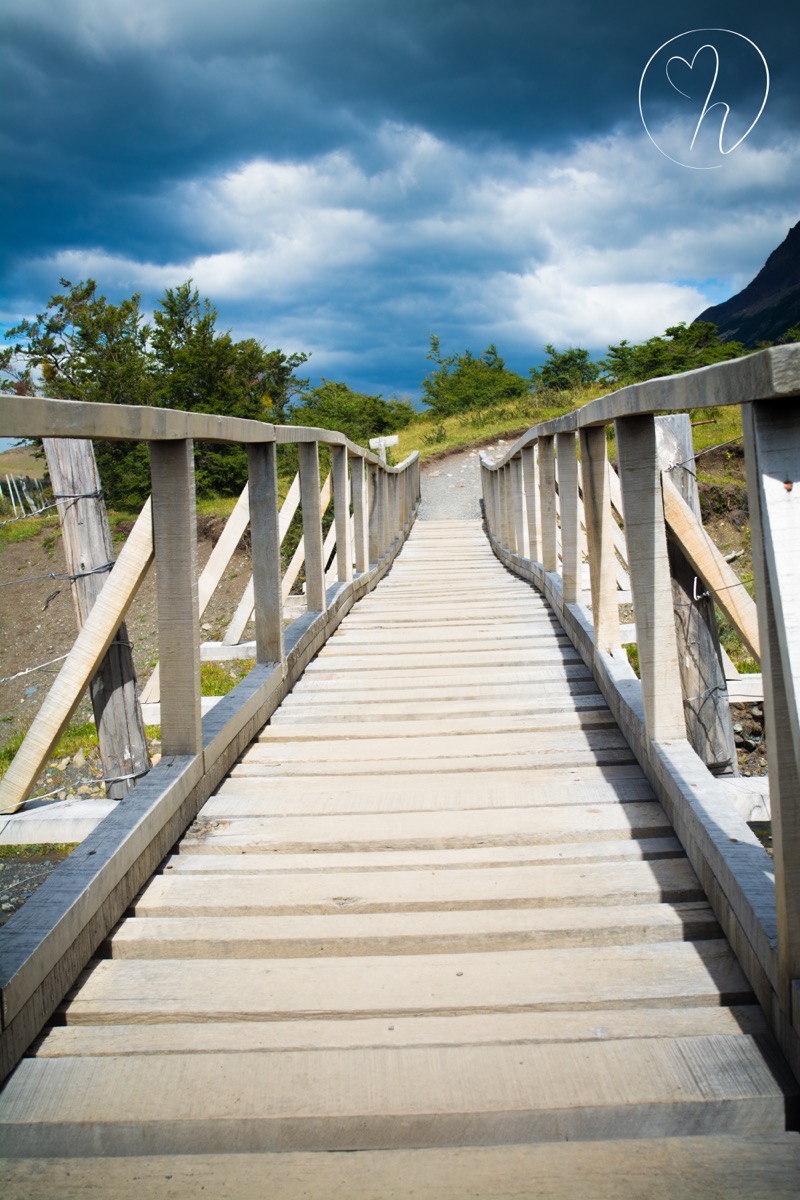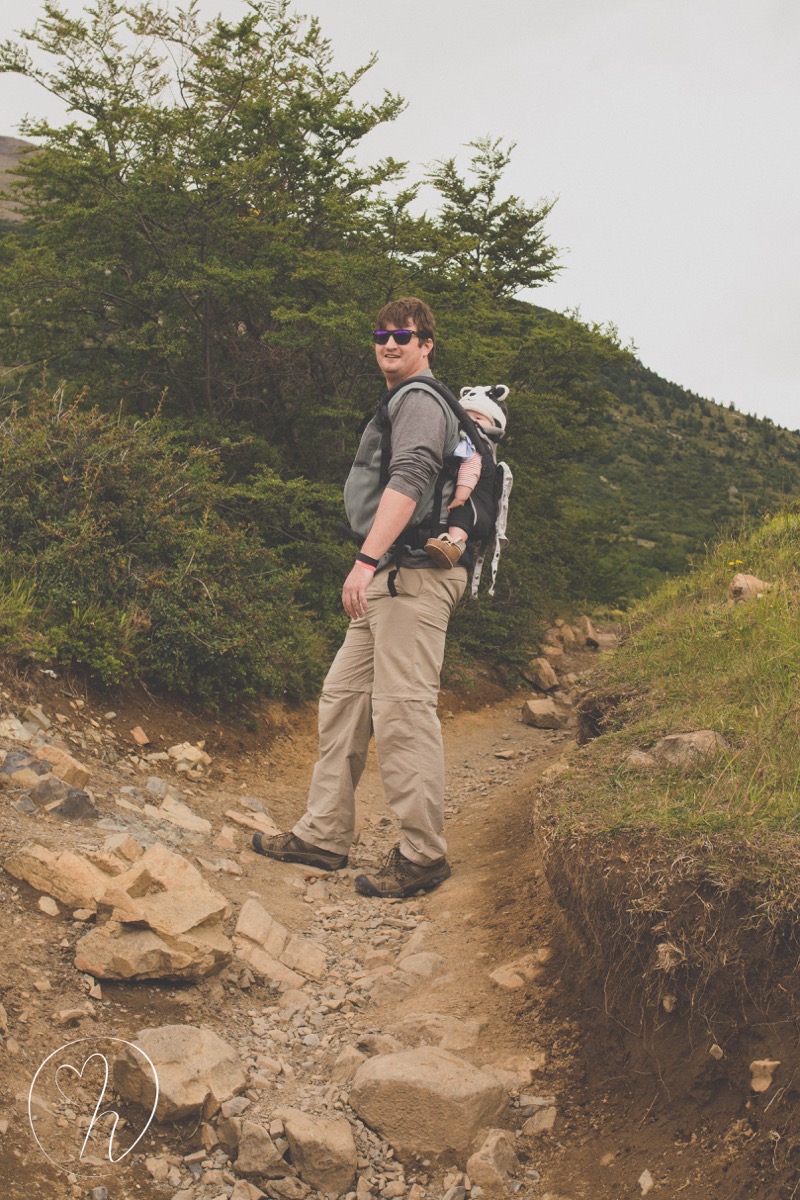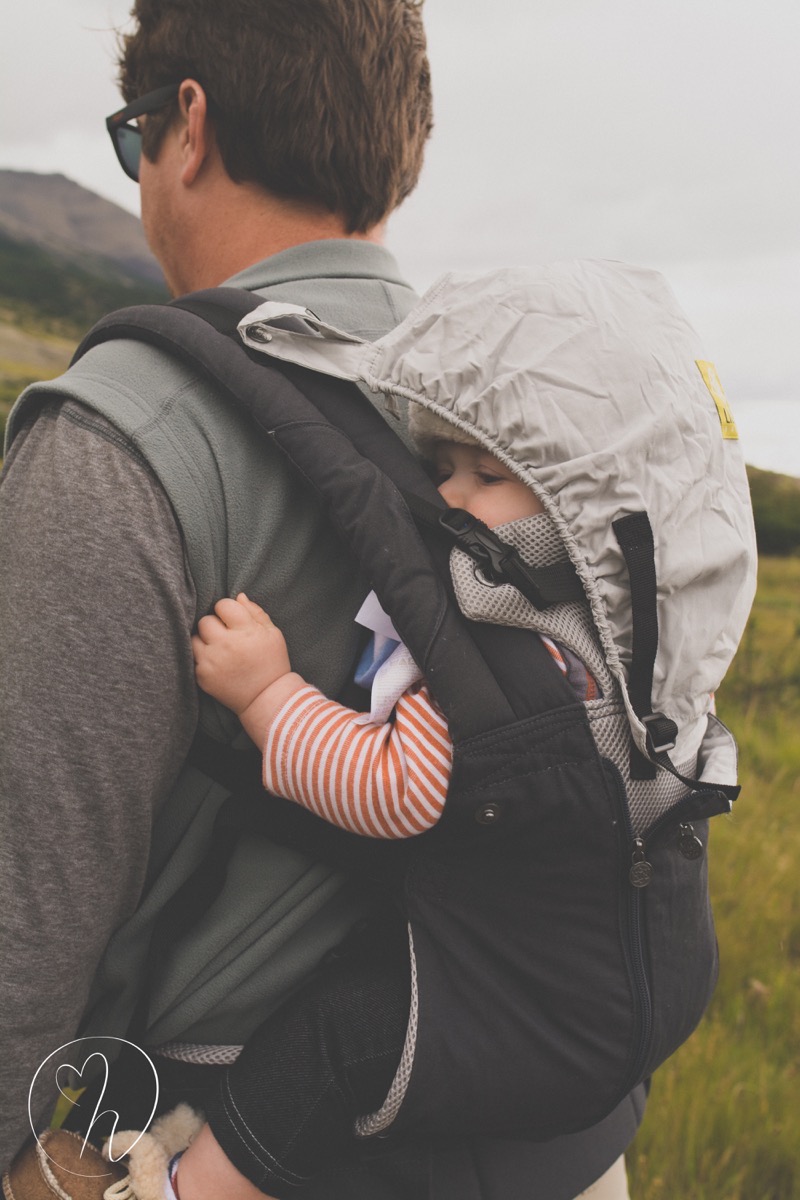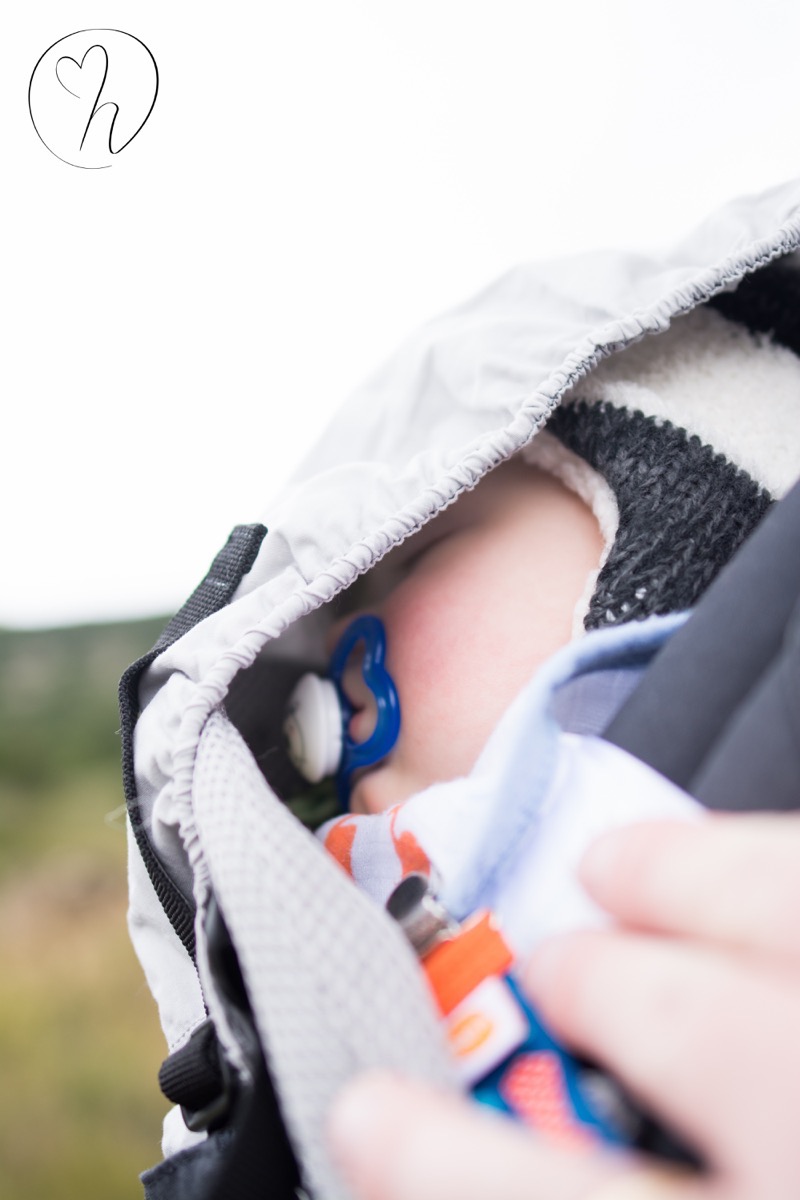 Maybe we are crazy. Yes, we took a baby through three different countries at the expense of our sanity. But in the end the trip was perfect. We built memories that will last us forever. We developed a stronger family union by experiencing the world together. I can't imagine not having my wonderful husband and my beautiful son next to me in any moment as grand as these were. Crazy? Yes. We admit it. But we wouldn't have any other way.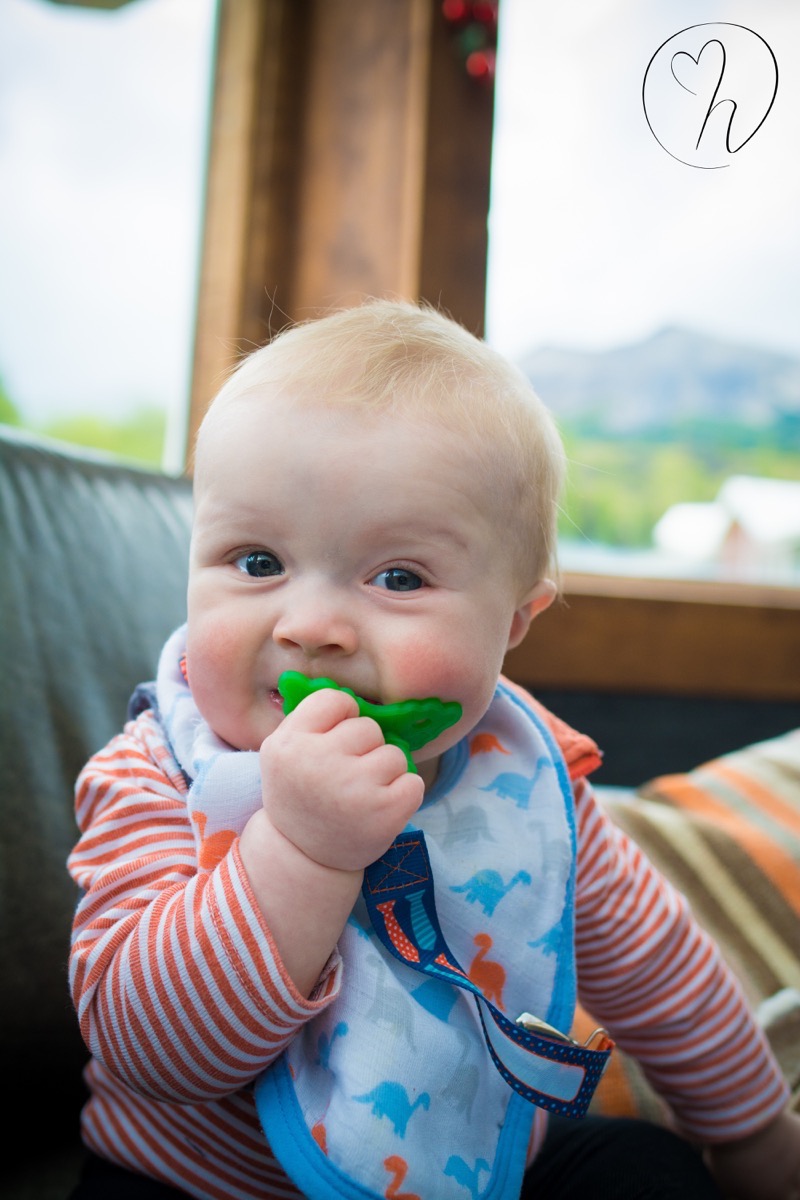 Until next time,