After a full day of shopping the Chatuchak Weekend Market, it was time to head to the Bangkok's Hua Lamphong Train Station and make our way to our next destination, Chiang Mai. The train was my brilliant idea. Who wouldn't want to experience the country side while taking an overnight train up through the hill country? The idea sounded exciting and adventurous, and I was all about it. I did my research and read many blogs of backpackers who had taken this train. They all seemed to enjoy it. It took some convincing to my fellow travelers, but in the end we boarded the train with high hopes. Unfortunately, it didn't take long for those hopes to be crushed.
We all found our berths easy enough in the last car of the train. We each had private rooms with bunk beds. At first glance, the train was old and dirty, but that didn't bother anyone too much. And while settling in, we found that we had enough space to be comfortable. However, it wasn't long before we heard a shrill scream coming from Derek and Gaby's room next door. We ran over there to make sure she was not being murdered by a train hobo, and what we found was quite comical. Gaby was curled up on the bed pointing, "Bug!, Bug!". Frankie proceeded to stomp around killing small roaches that were skippering across the floor. And the night truly began.
Ok, I am a true country girl from backwoods Arkansas. A few bugs don't really bother me. Plus, Jason and I survived the Amazon Rainforest during the flood season causing our eco-lodge to be crawling with very large roaches. So, this was nothing. And maybe that attitude caused me to not quite understand the turmoil that my fellow travelers were going through. Regardless, I could see the pain in their eyes when the realized they were going to have to sleep all night on this train crawling with bugs with no escape. Then I felt extremely guilty for pushing the train. However, everyone was ready and eager to try to make the most of the trip.
So, the plan was to head to the restaurant car and have dinner together while laughing at our misfortune. Unfortunately, the boys could not go to the restaurant car, because they would have to pass through the very strict female-only car. Dinner would have to be served in our rooms. I know I said earlier that the rooms were spacey, but not eat-your-dinner kind of spacey. We were forced to balance large trays on our laps whiling eating all while Frankie continued to stomp on bugs as the ran across the floor in front of us. He became our resident bug stomp-er, although we all had to pitch in from time to time.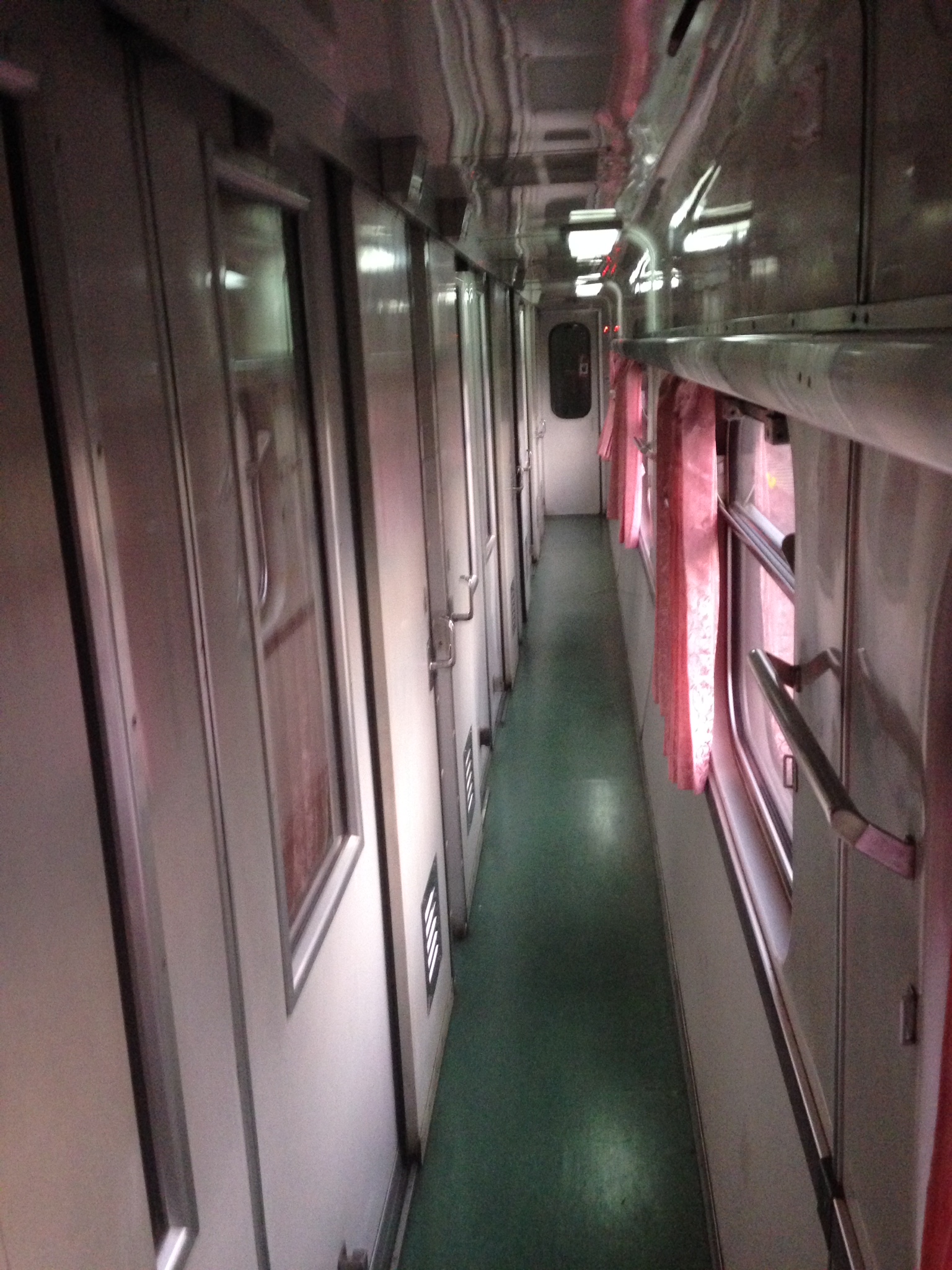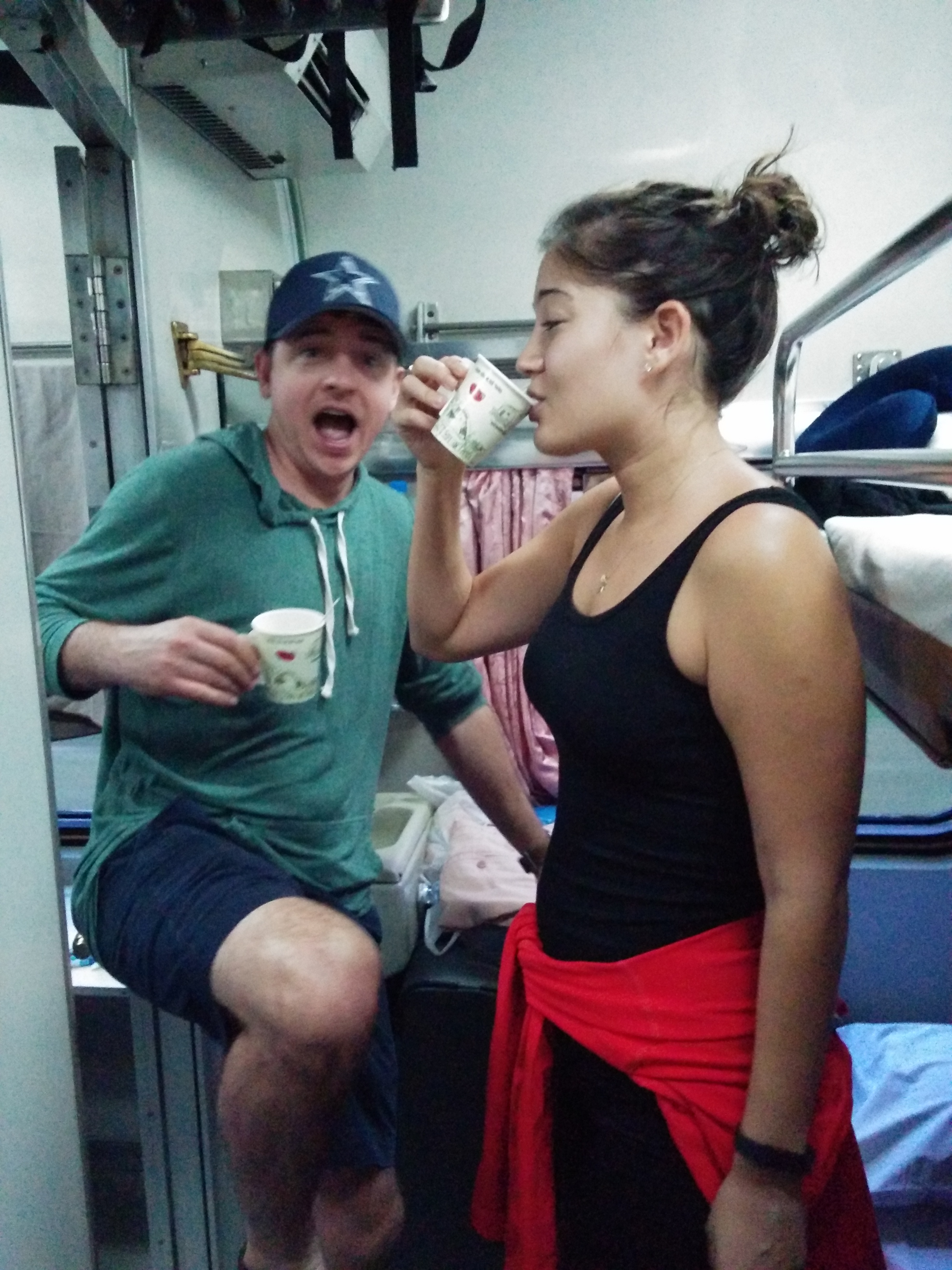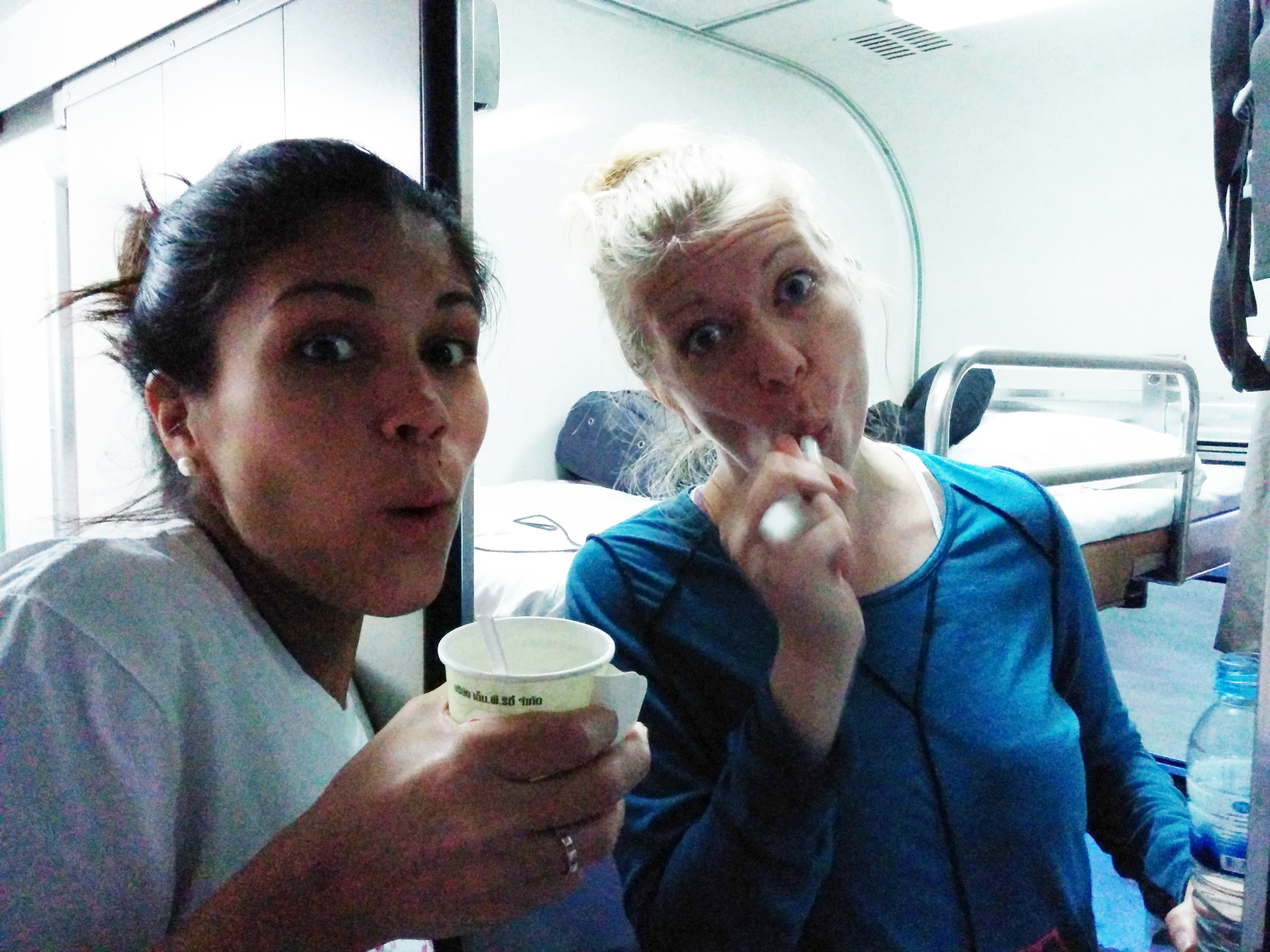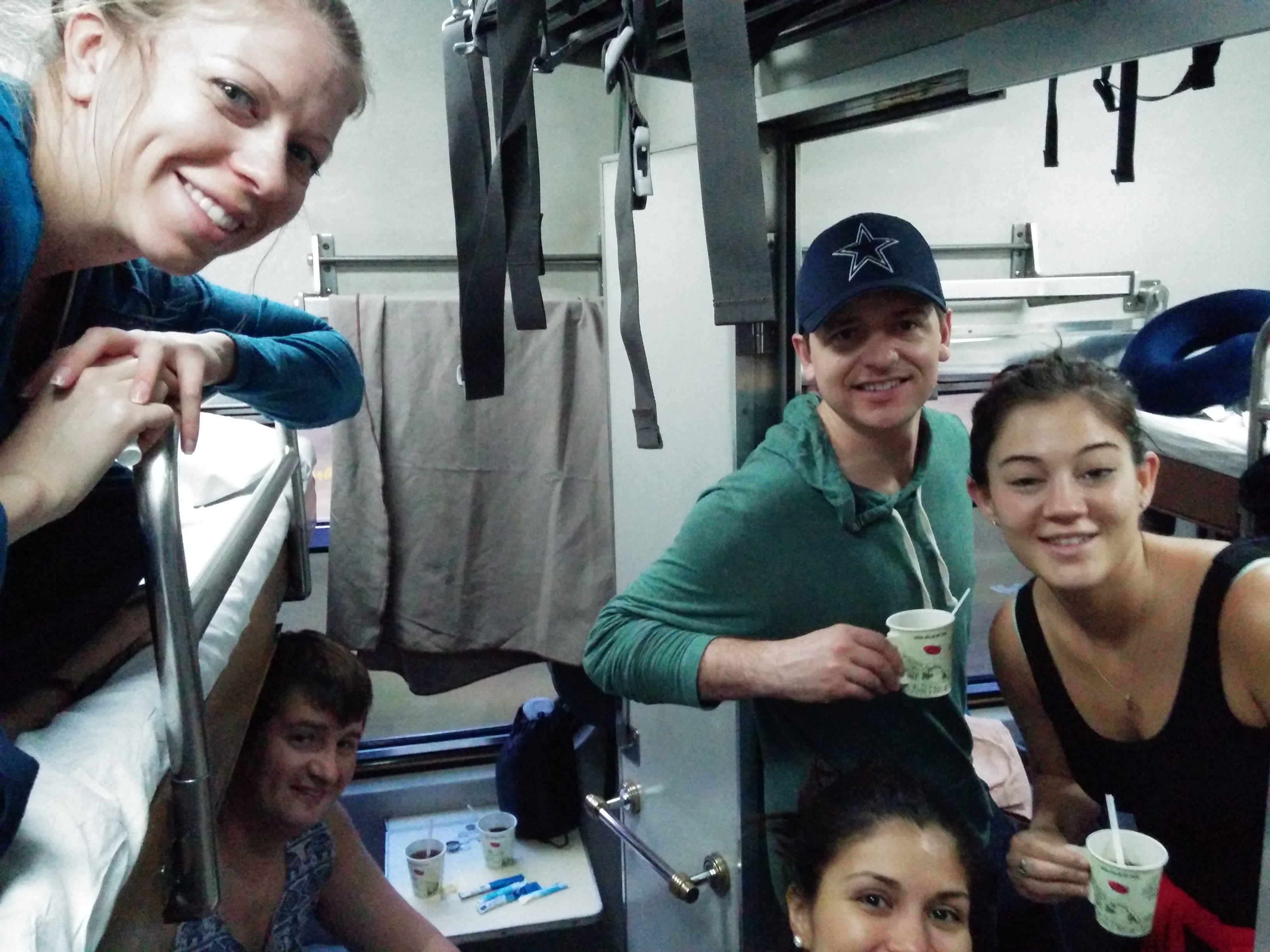 After dinner, we settled in for a very long night. The rocky train (with the help of a strong Peruvian decongestant) put me right to sleep, and I was out until morning. Jason never seems to have a problem falling to sleep in weird situations. So, he slept like a baby too. However, the others had long restless nights as they cuddled up together in the top bunks of their berths avoiding the creepy crawlies. All which made me feel even more guilty when I woke up refreshed. But that guilt melted away quickly as I peered out of the back of the train and watched the sun rise to a complete new environment deep in the hill country of Northern Thailand. We had made it to Chiang Mai, and a new adventure was about to start.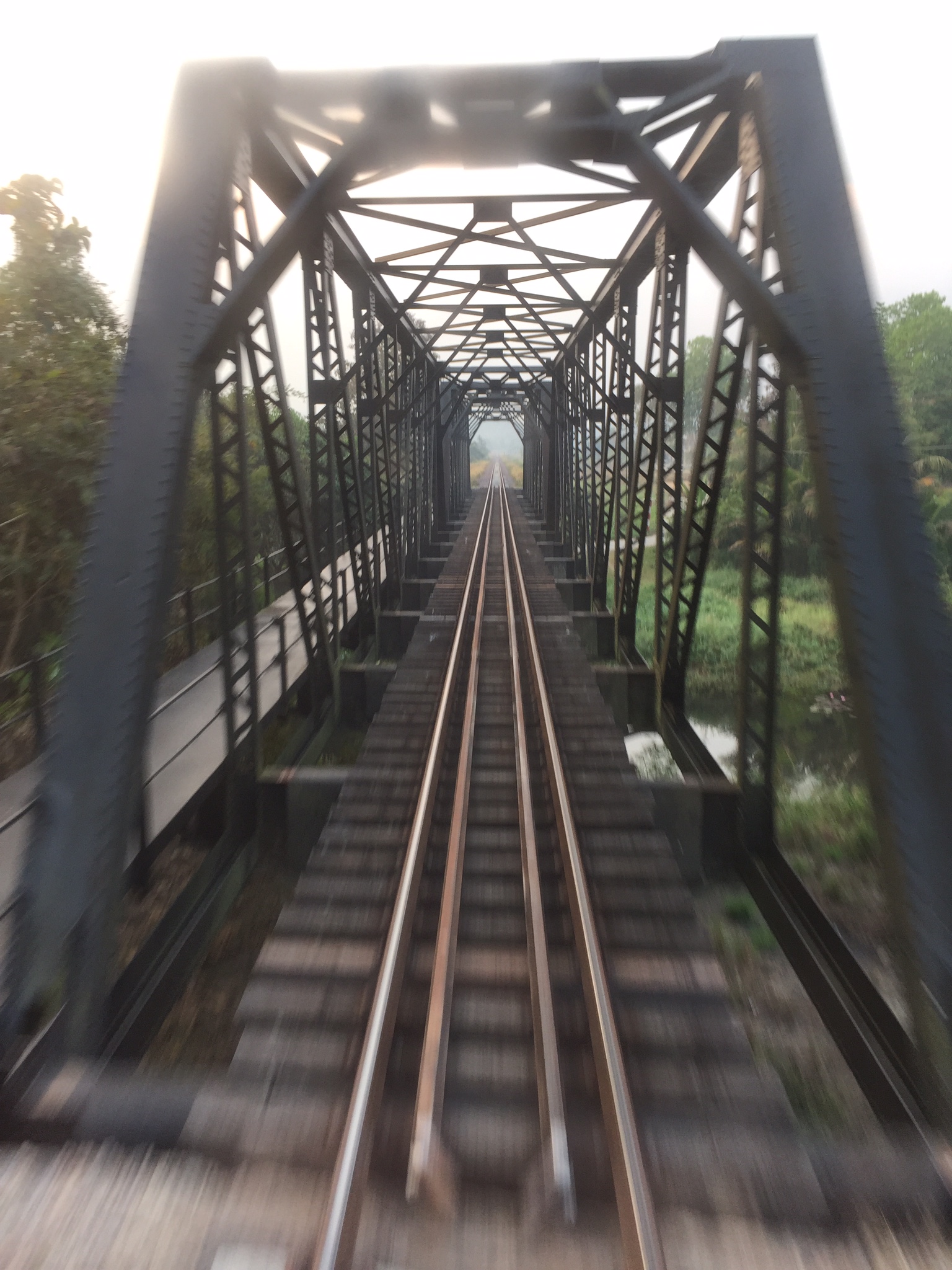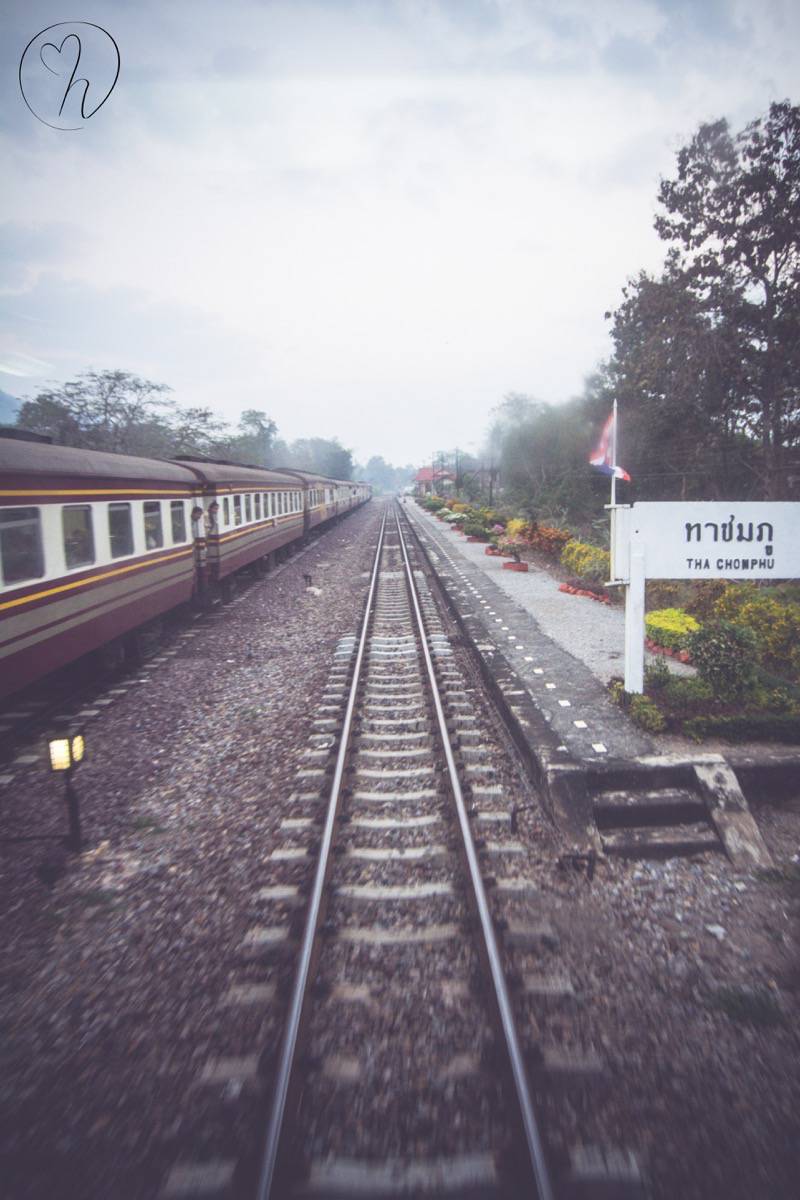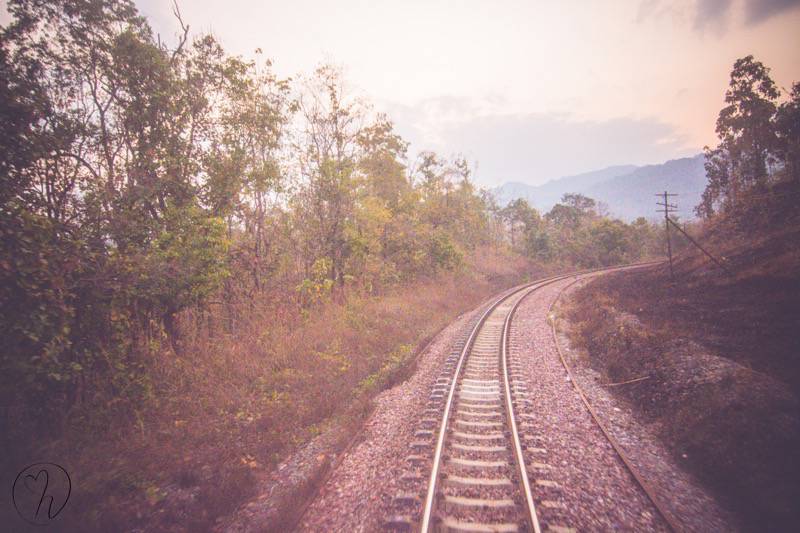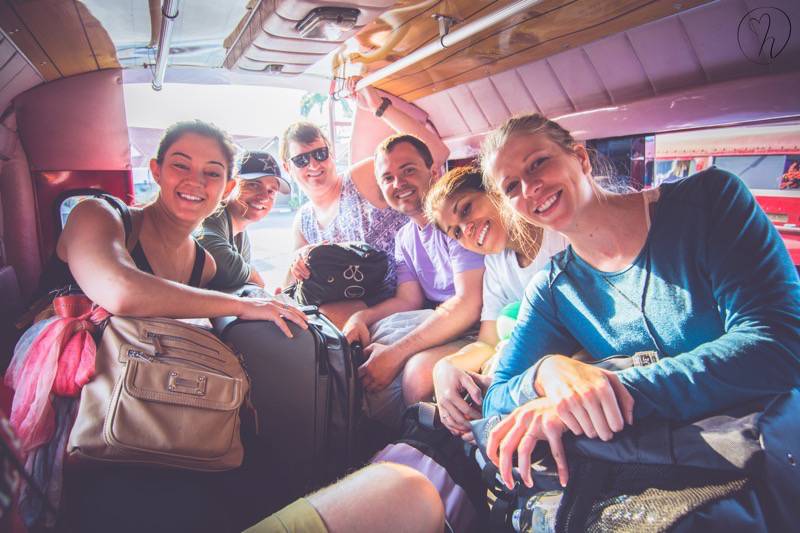 Until next time,