So first I have to say, THANK YOU all for making the launch of my new website and blog a success! I am still amazed at how perfect of a job Stefani Harris did! She has created so many amazing websites for all kinds of different local Houston clients. I suggest following her on Facebook at The Creative Solutions Project page to see what kind of new Houston businesses she is helping to kick-start in 2015.
So now that I have this new blog, I can finally share with you what crafty things I'm up to at the moment. I consider myself a very crafty person. Although, most of the time that means I see things that look simple on Pintrest, attempt them myself, and then fail miserably. However, the therapeutic properties are still there. When I'm feeling lazy or fragile, I find it's good to create something new.
I have been feeling slightly lazy lately (which usually happens when it gets cold outside), and there are only three months left before Jason and I throw our party to celebrate our elopement from last August. It's time to focus and take action on all my ideas for decorations. So, off to Hobby Lobby I went, where I stocked up with stacks of pretty paper. This weekend's project: Paper Flowers and Paper Airplanes.
Jason and I have been saving our wine bottles for the reception. I think they would pair perfectly with a single delicate ranunculus in each bottle, but ranunculuses are pretty pricey. Crepe paper should be fragile enough to give that delicate look, and the rolls are super cheap! However, cutting and shaping the petals proved to be quite a task.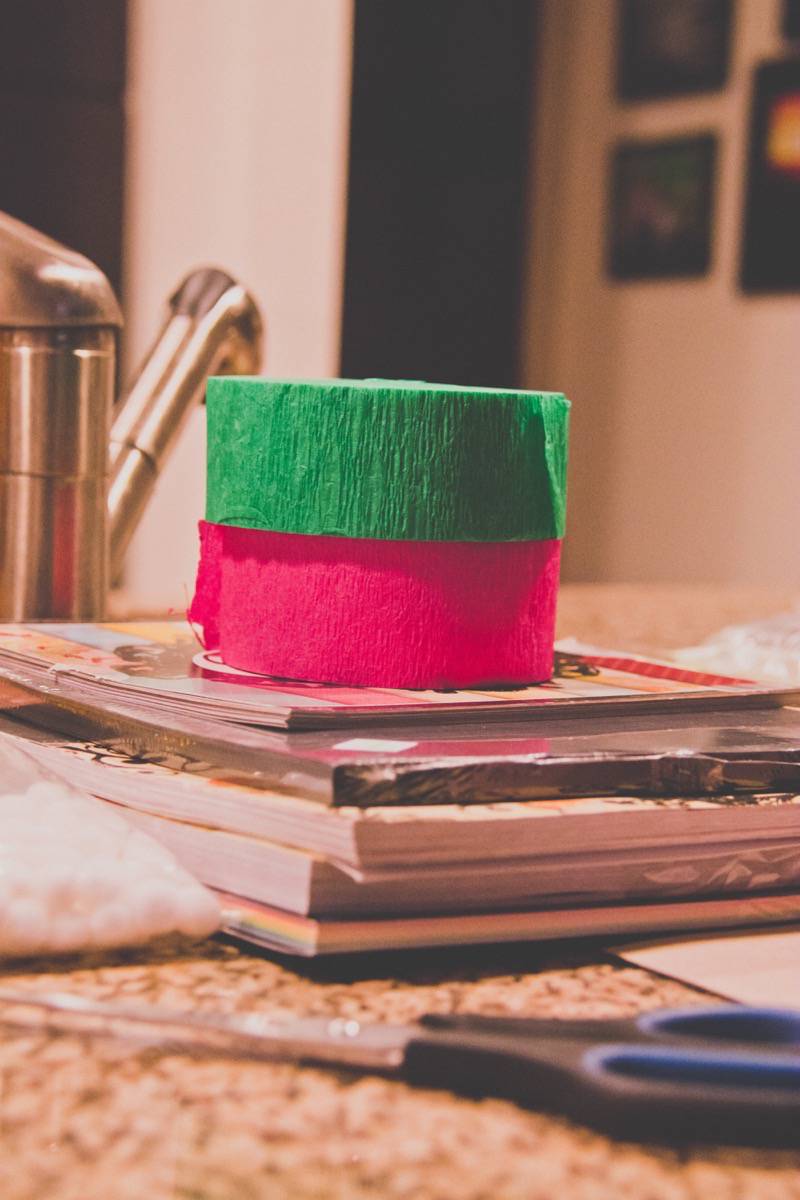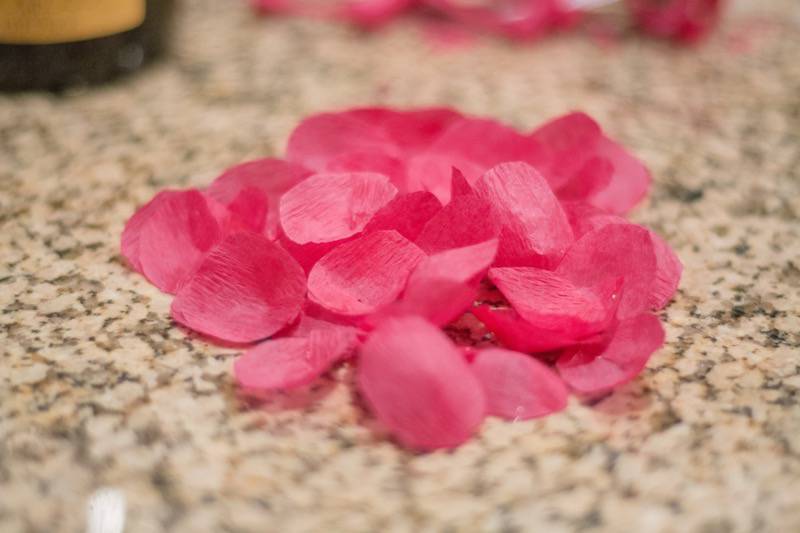 However, the finished product looks wonderful!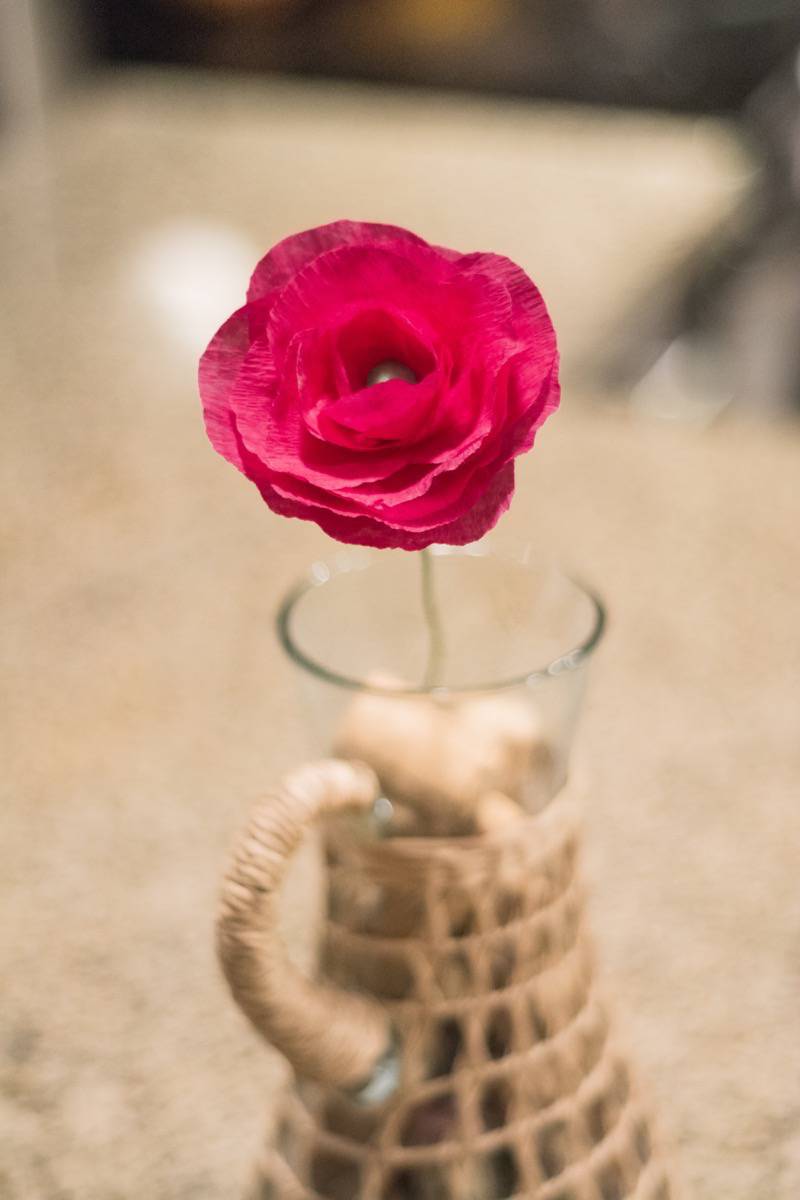 I was only able to make 10 of these dainty things before I was bored and ready to move to something easier. For our reception, I need a paper flower that I can make in bulk. So for my next project, I turned to these fun card stock maps I bought.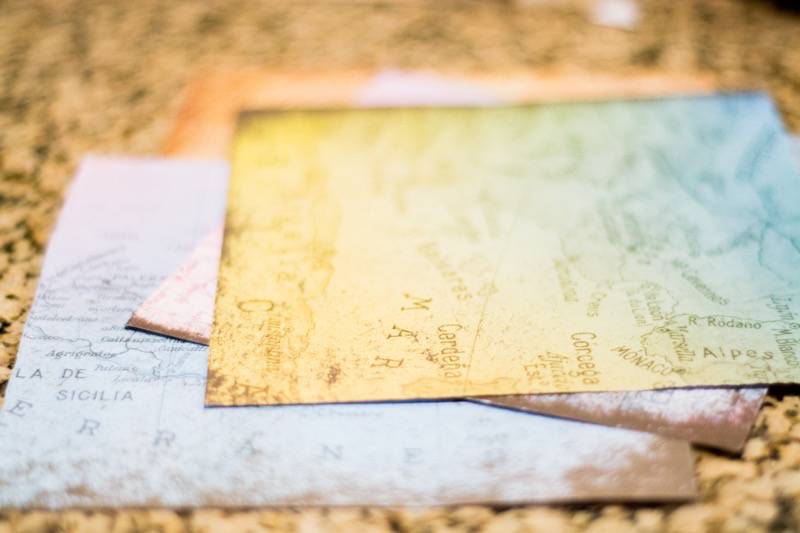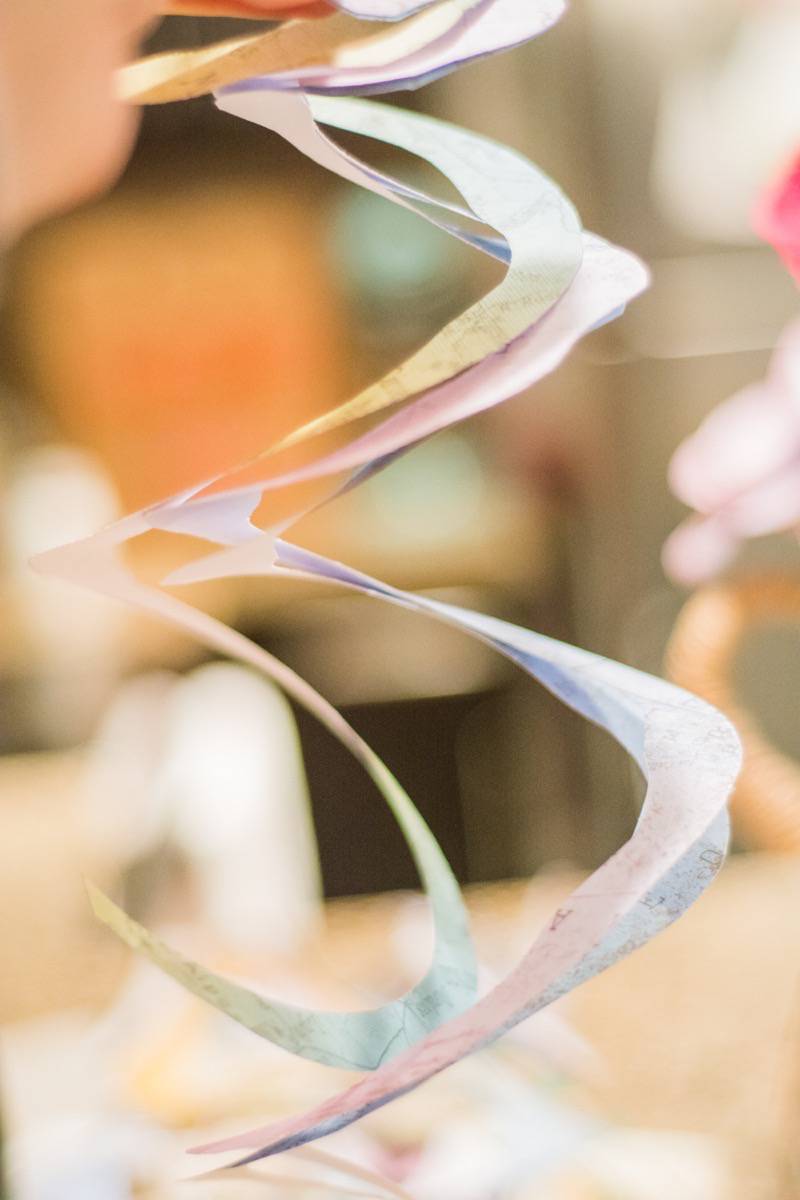 When cut into spirals like these, I was able to wrap them into fun paper roses.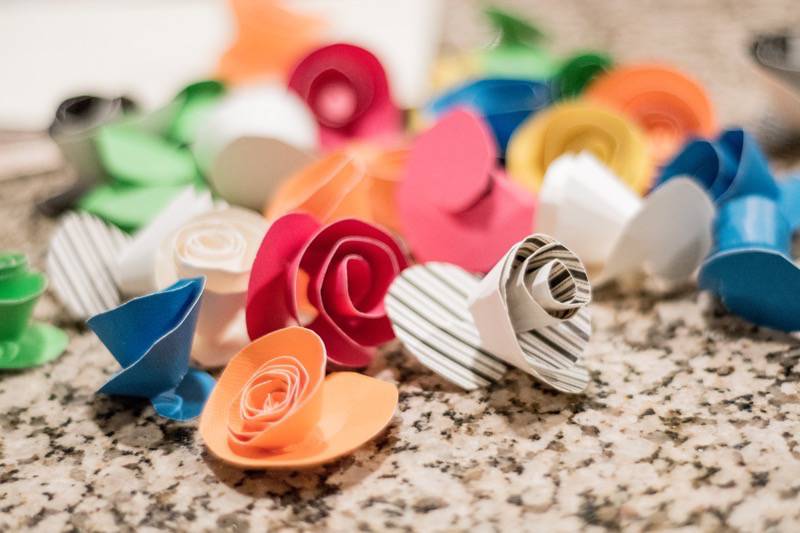 These paper roses were quick and easy to make. I think they will look fun and playful scattered on the tables at our reception.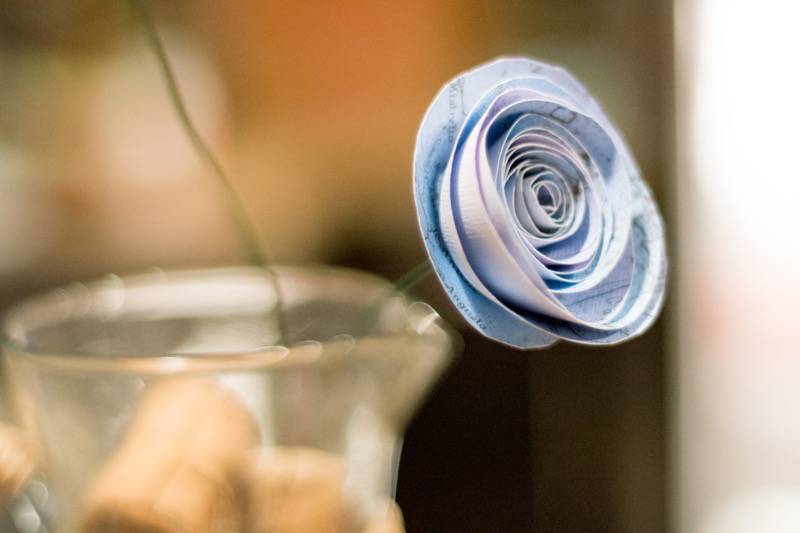 While I was working away on my paper flowers, Jason was sweet enough to fold small paper planes. We are going for a travel theme (if you haven't figured that out already).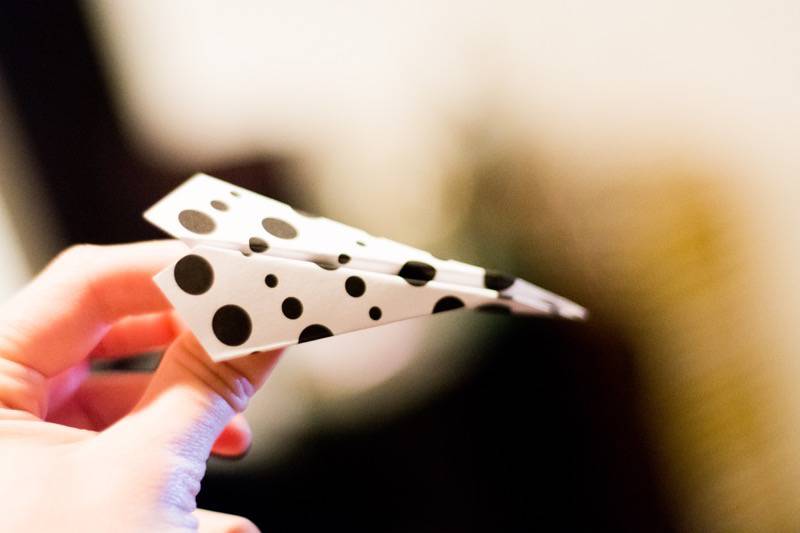 By the end of the night, we had a box full of paper airplanes, a box full of paper roses, and 10 dainty crepe ranunculuses.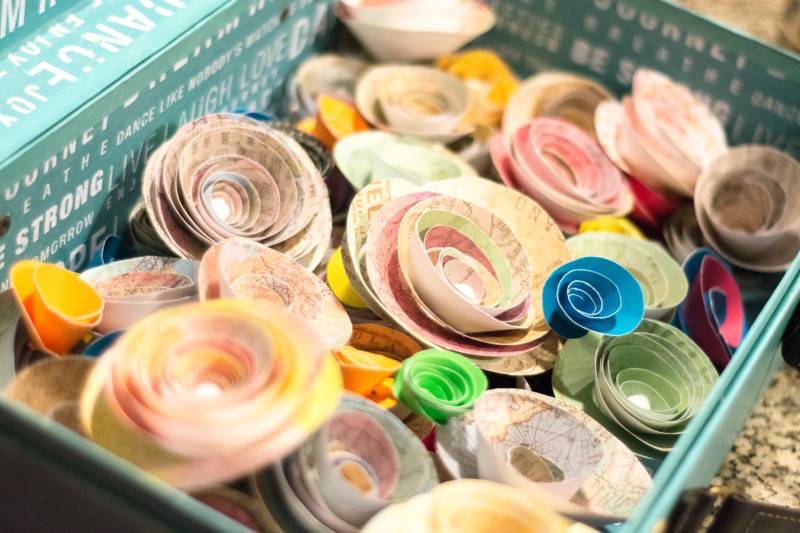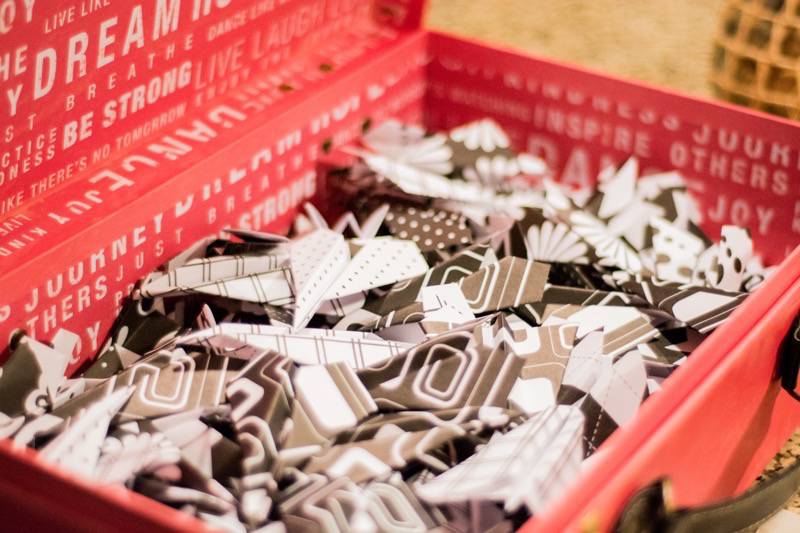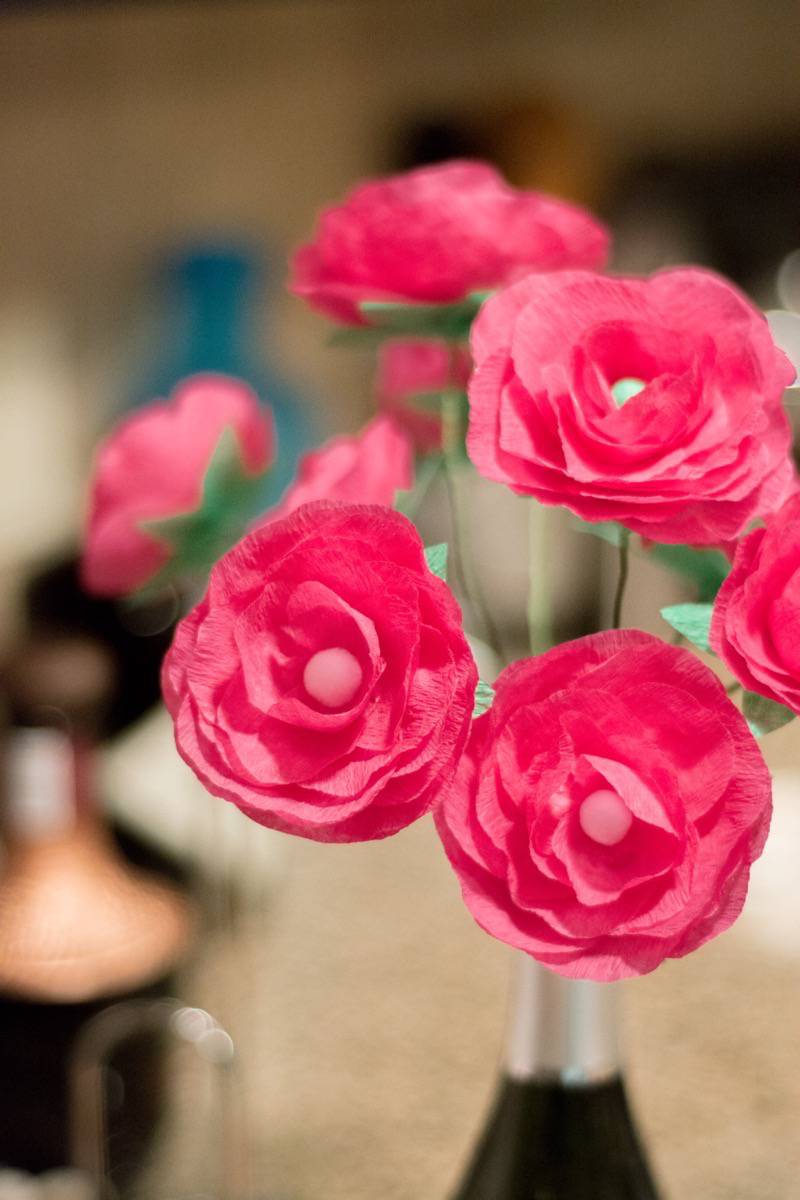 I did try a few other different styles of paper flowers, but those fell into the Pintrest-fail category. Therefore, I will spare you those photos. I do have a few more styles to try, so…
Until next time,