In about a week, Jason and I are hosting our wedding reception. "But wait? Aren't you already married?", you may be thinking. Yes, we were married last August. After we became engaged, there was a lot of debate on where the wedding should be and how much we should spend. As most of you married people know, the conversations started to cause a lot of stress. So ultimately, we decided to elope. And where better to elope than the number one spot on a photographer's bucket list, Iceland…
When Iceland came to my mind, it wouldn't leave. I couldn't stop thinking about eloping to this magical place. It became my obsession. The idea took over, and it became our mission to make it came true. So, we packed our bags last August and flew to Iceland for a short 5 days in which we traveled the island and said our vows. These photos tell that story.
We began our weddingmoon by renting a car and touring the Golden Circle. In the span of one day (we were on a tight schedule here!), we saw Þingvellir National Park, the geyser, Strokkur, and Gullfoss, the "Gold Waterfall".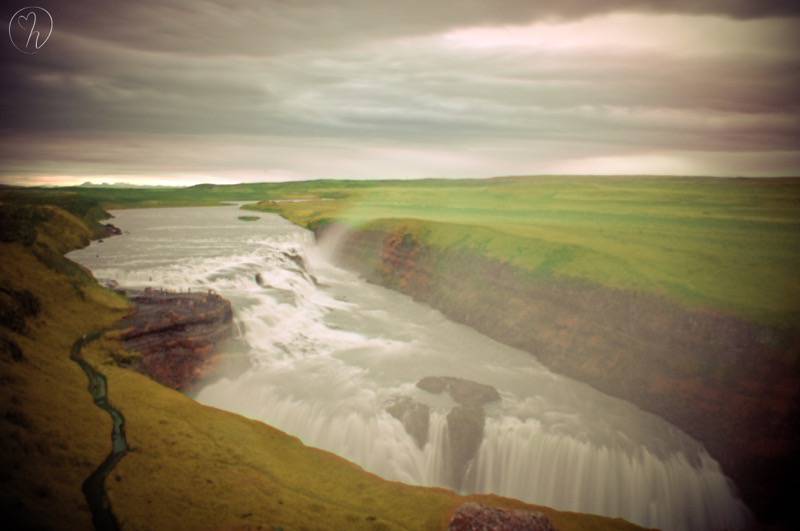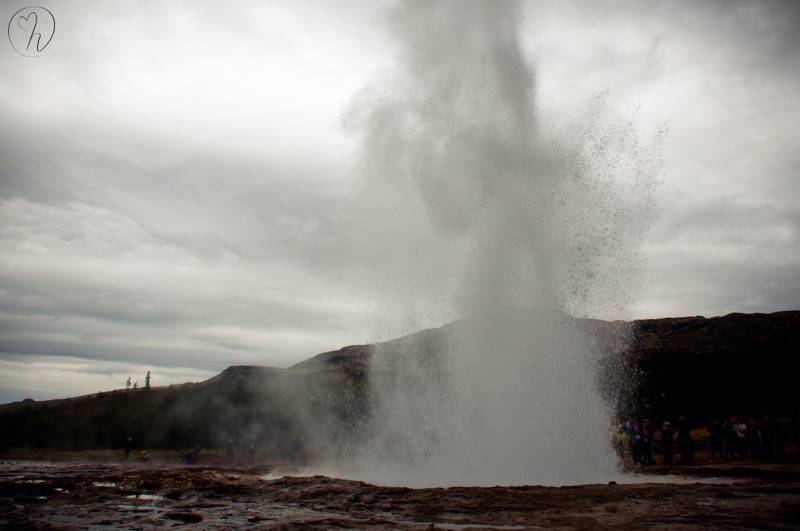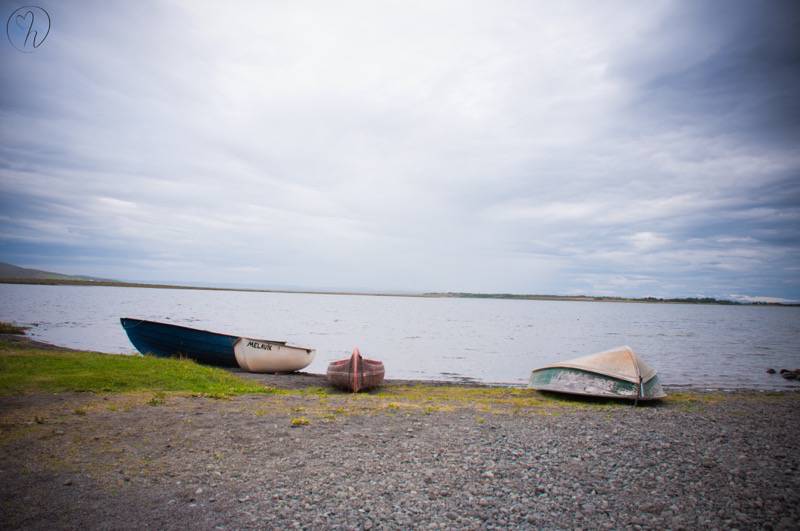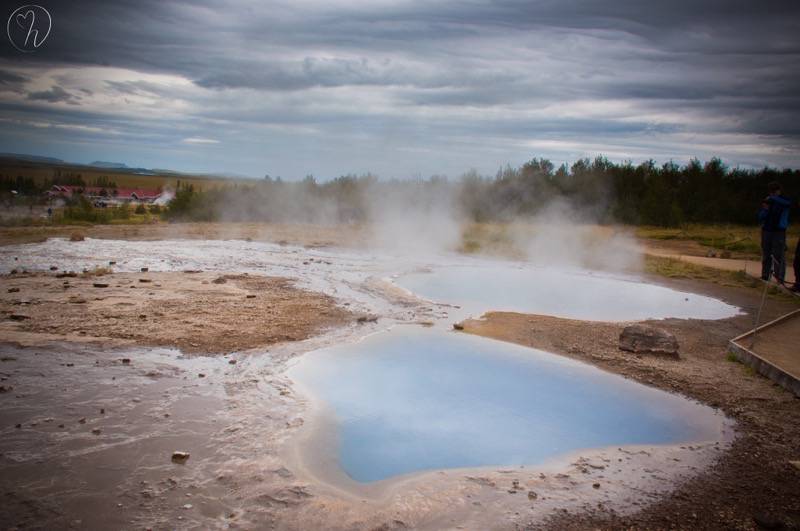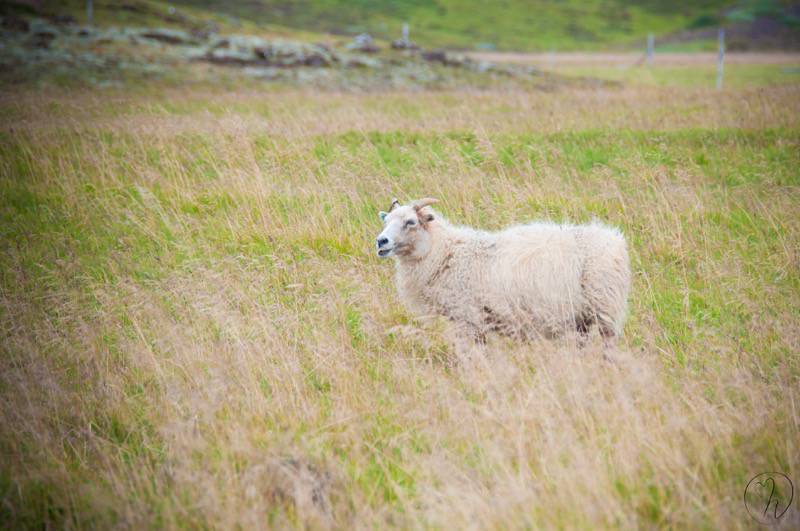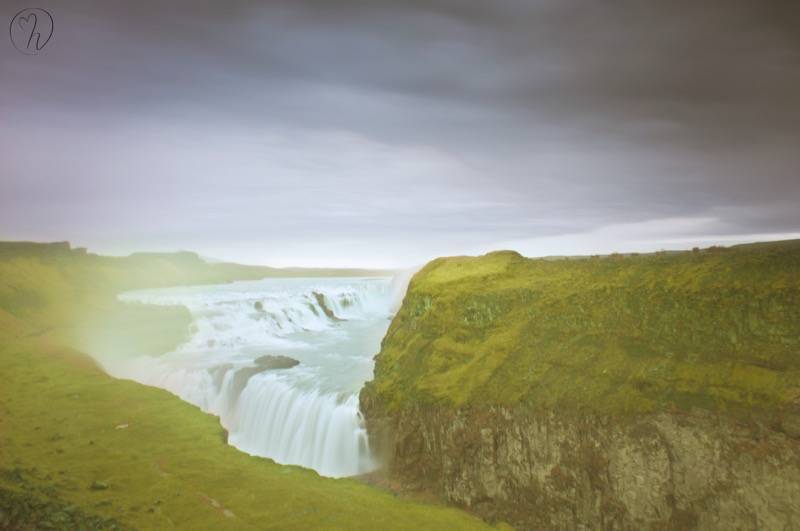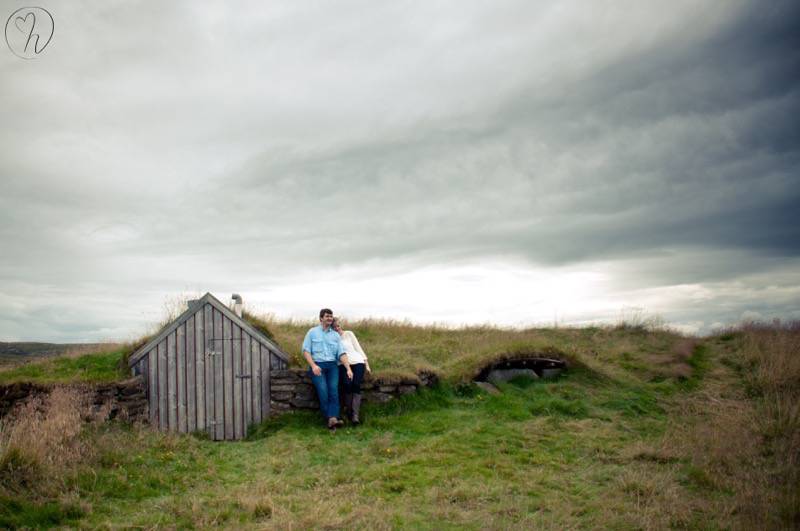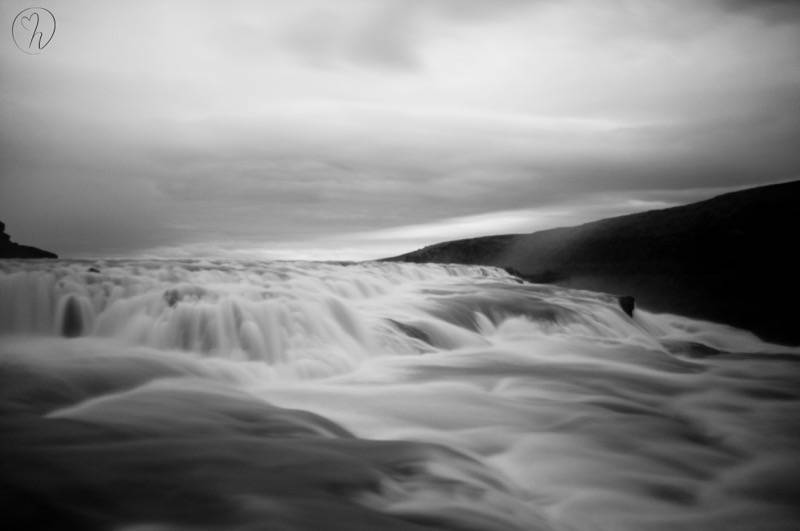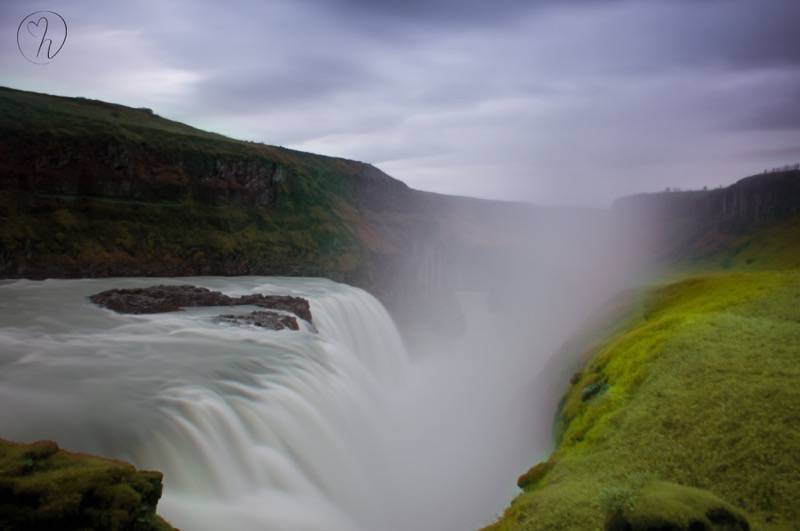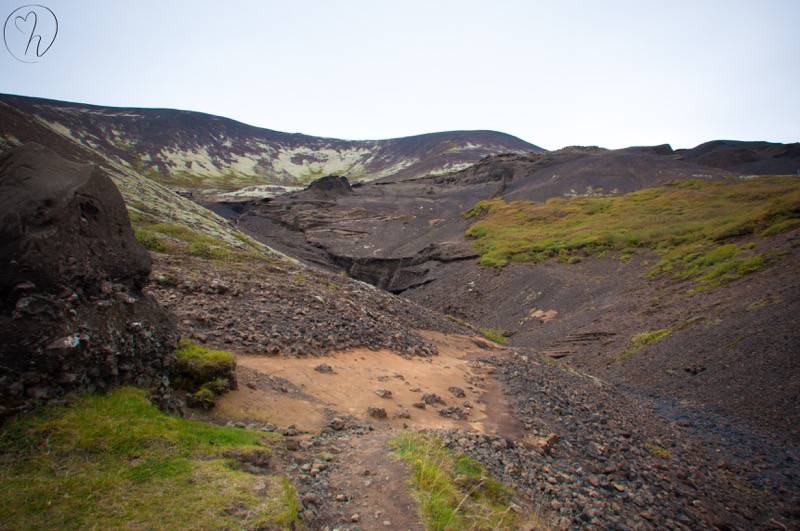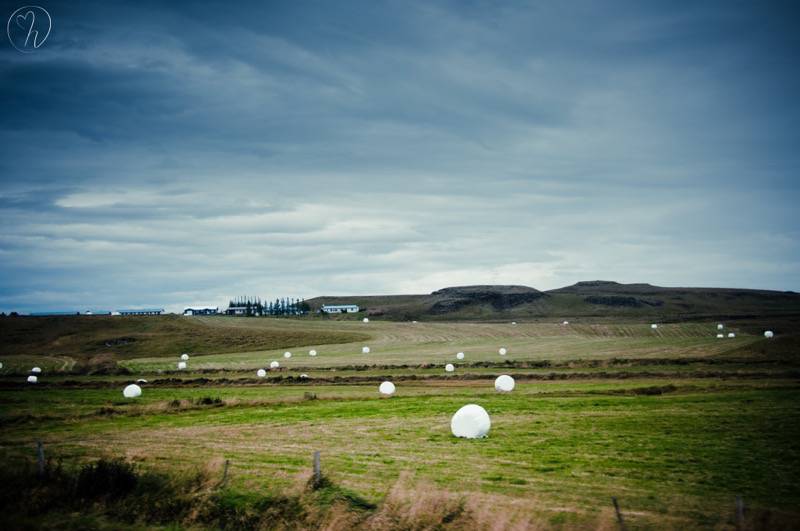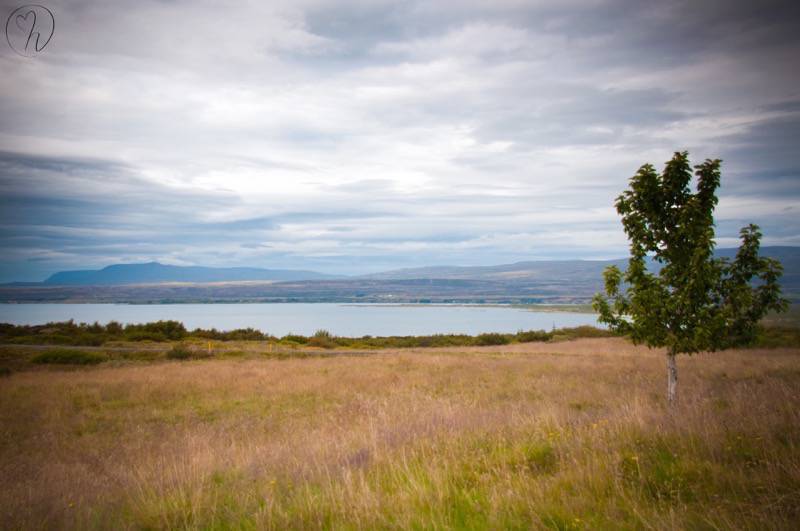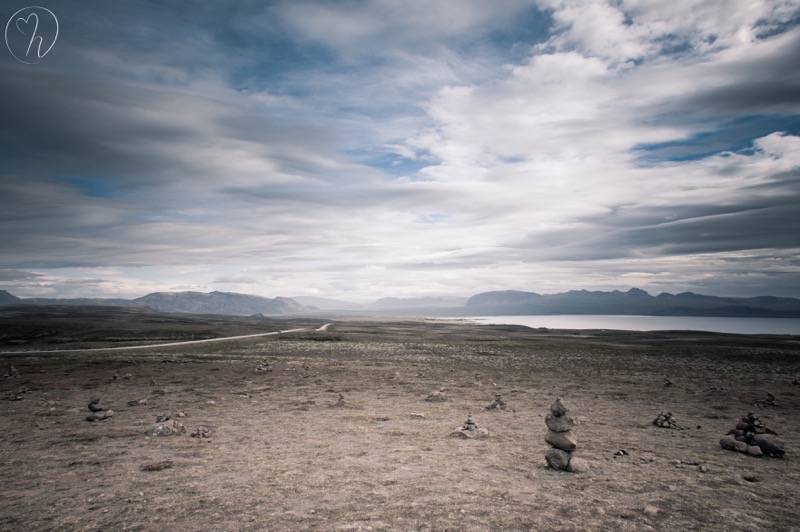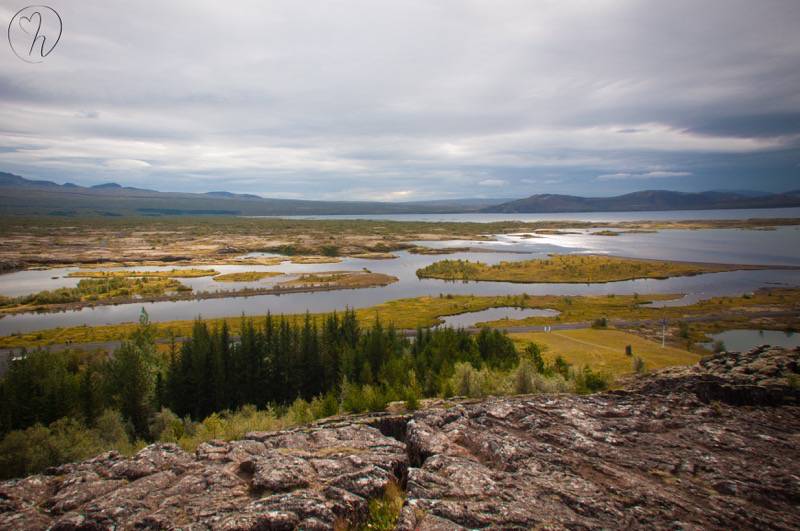 On day two, we had to change our plans. Hurricane Cristobal was scheduled to make landfall in Southern Iceland on our wedding day. We had planned to get married by Skogafoss, "Forest Falls", but our priest called that morning to tell us we needed to make changes. He had already lined up a small Icelandic church for us so the wedding could move on. However, I was concerned about the photos. So, we changed our itinerary completely and decided to head to Skogar early to take our wedding photos the day before the wedding. This turned out to be a wonderful decision as the day was absolutely beautiful. We took photos by Skogafoss and on the beaches of Vik.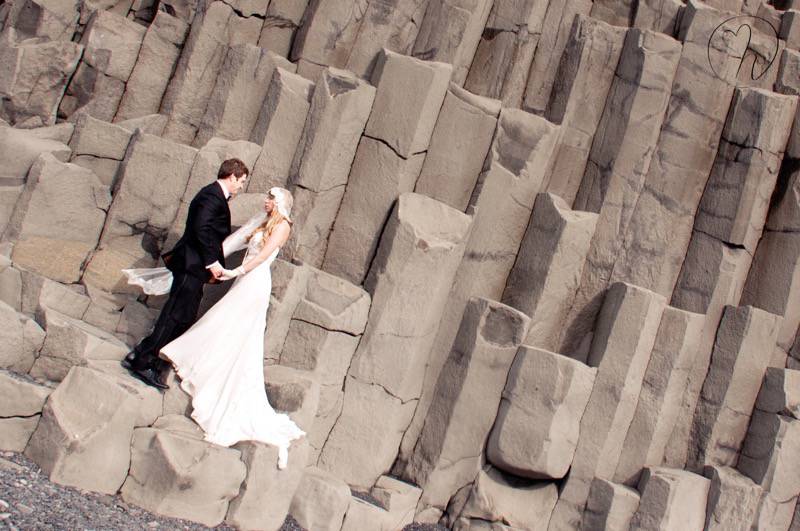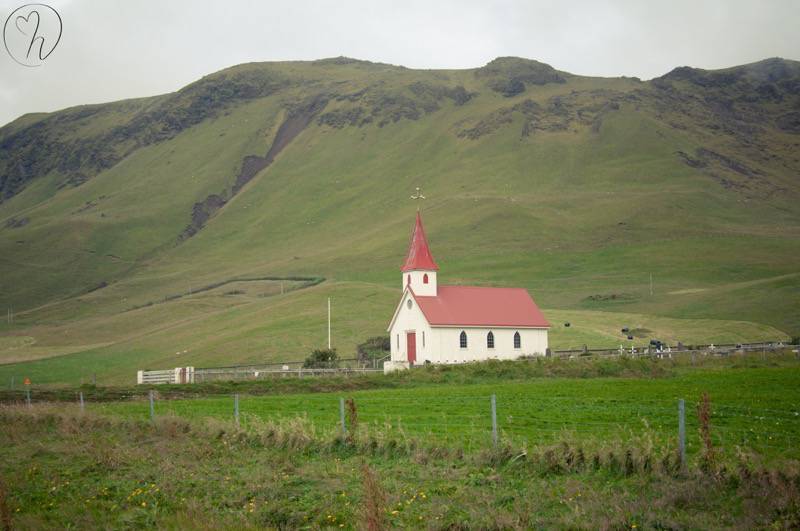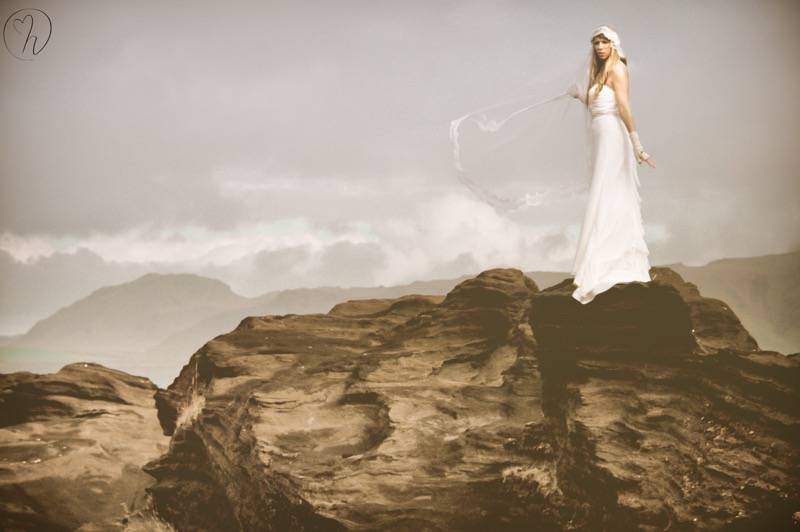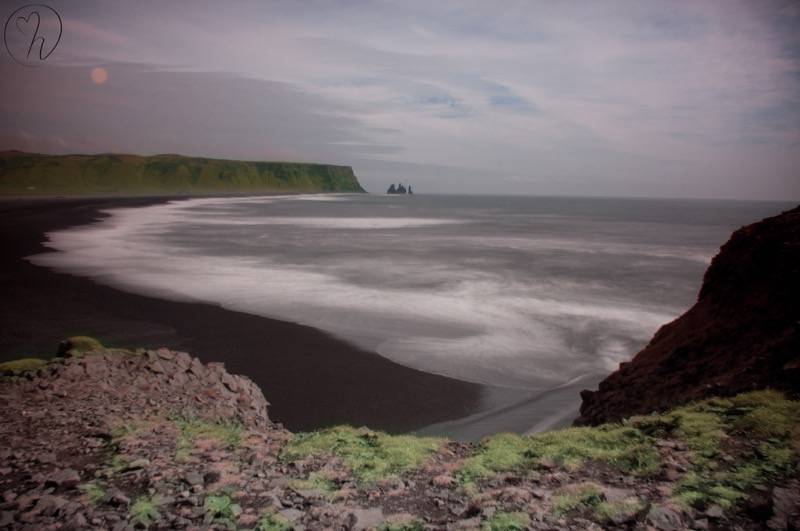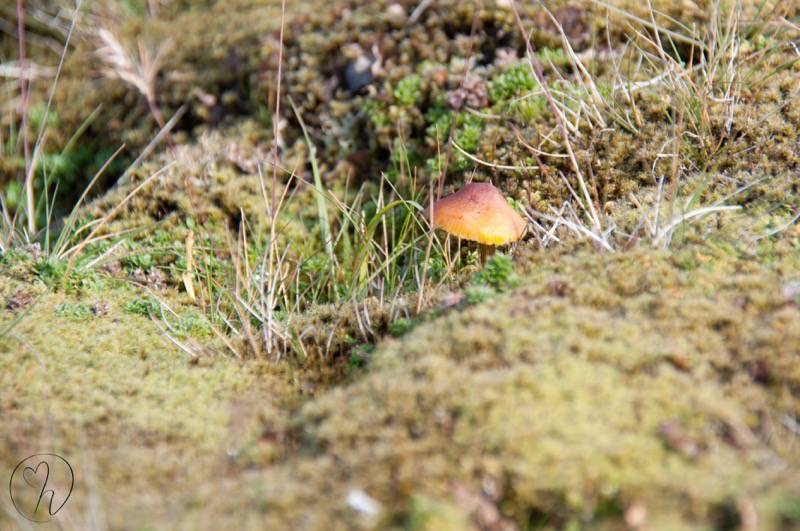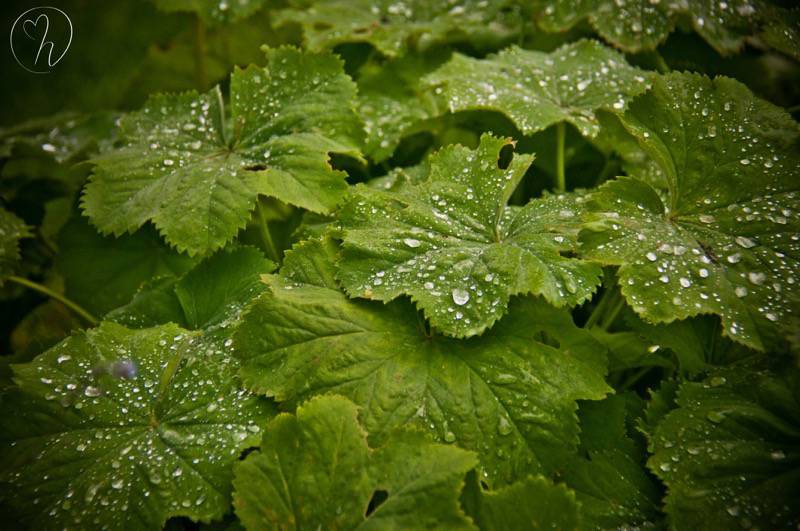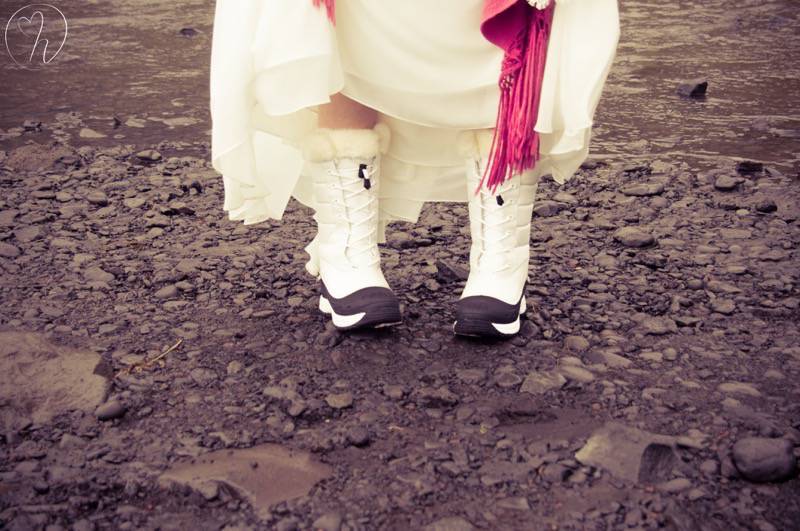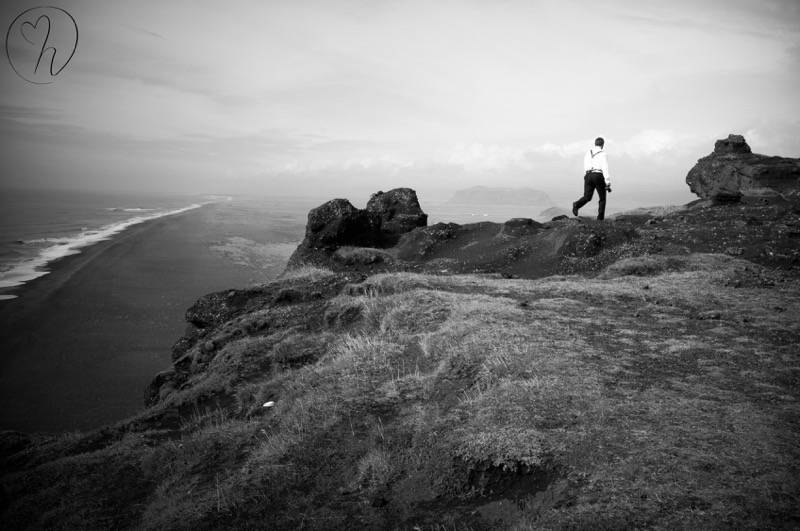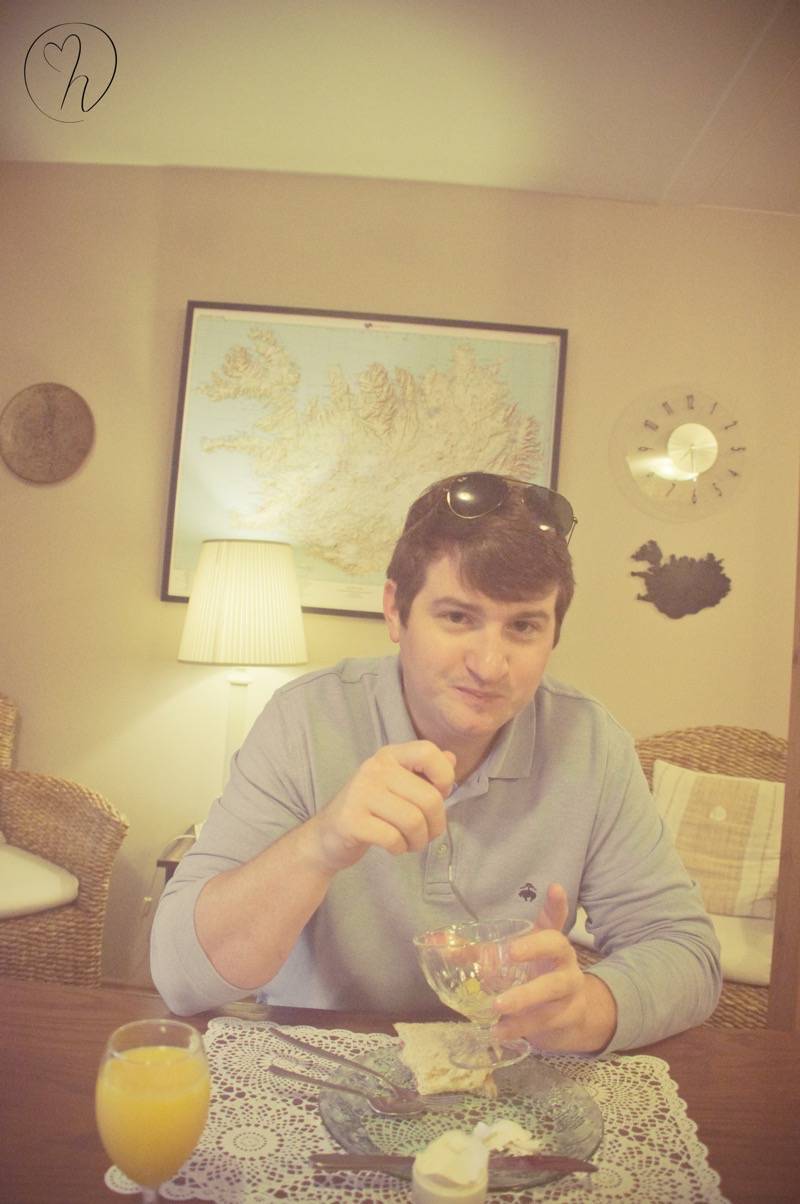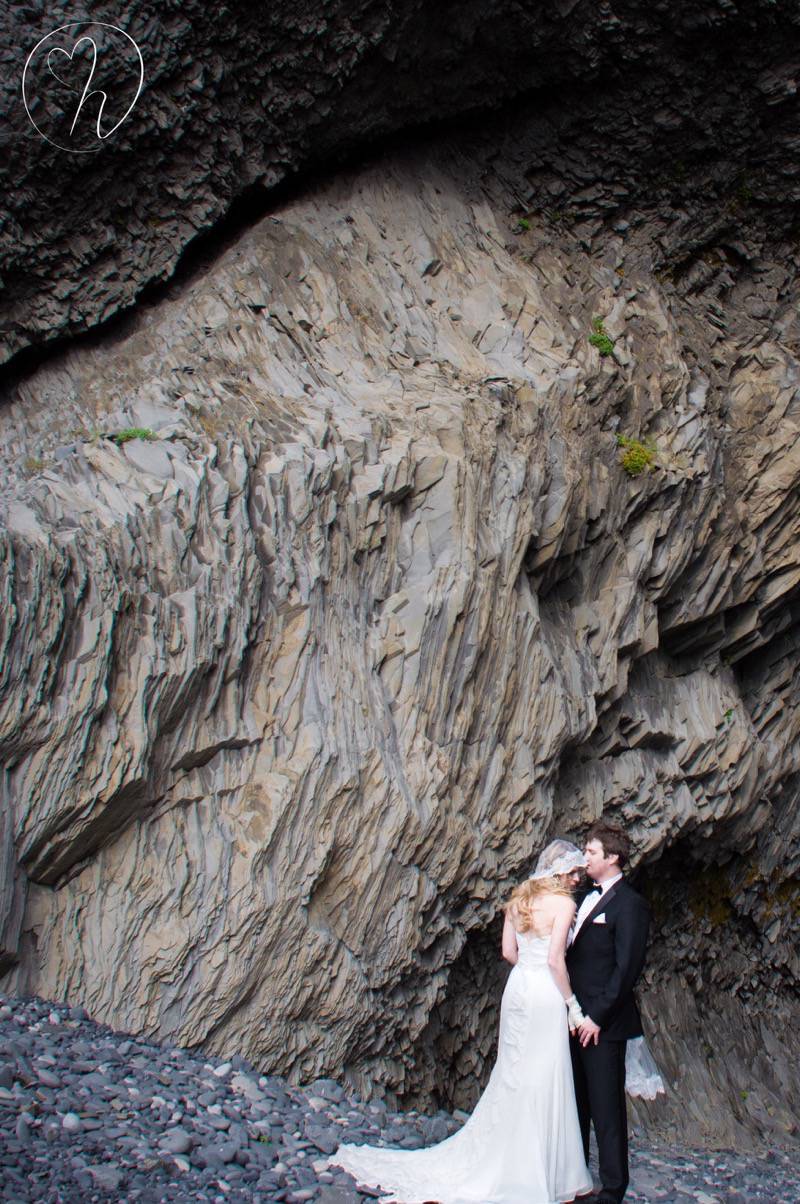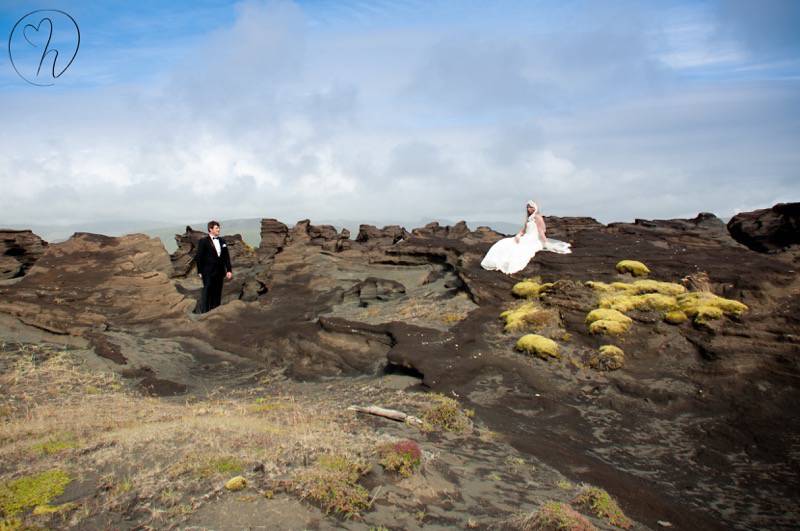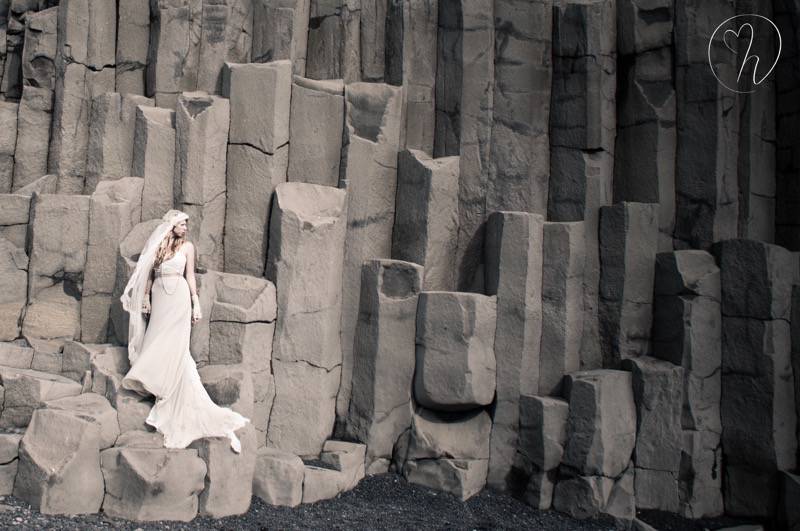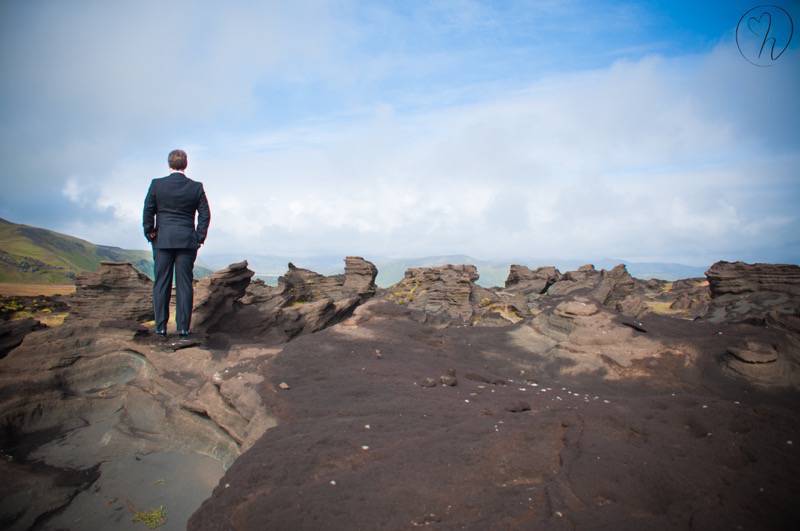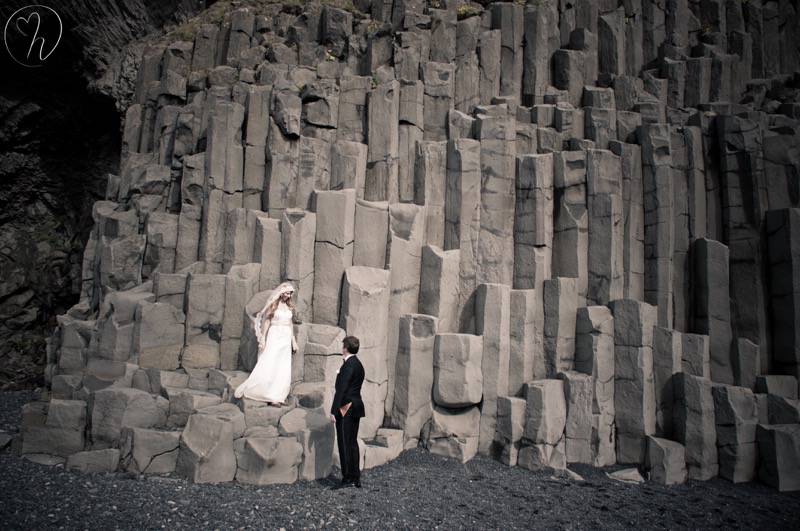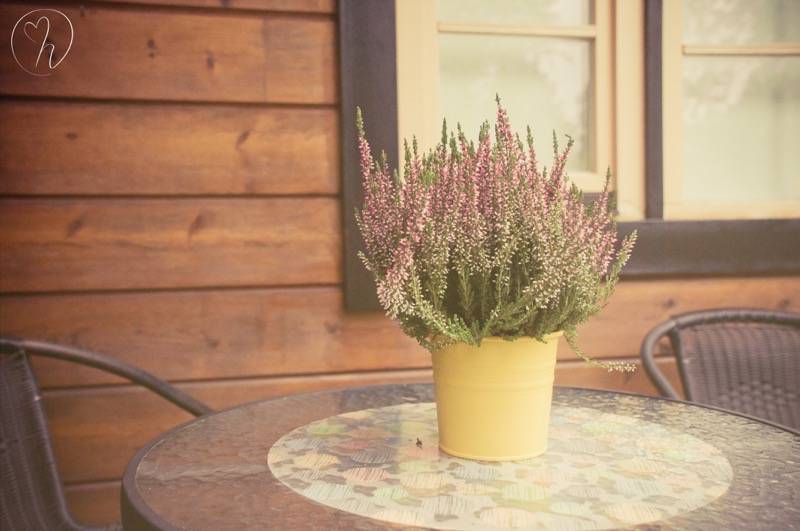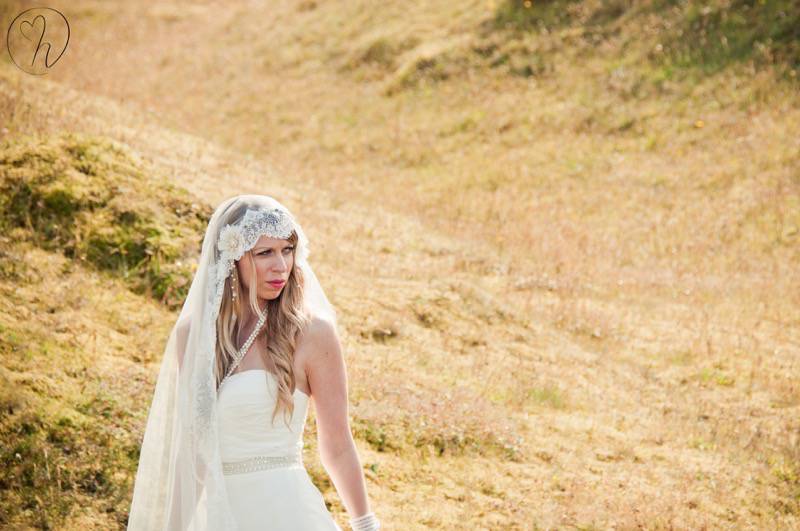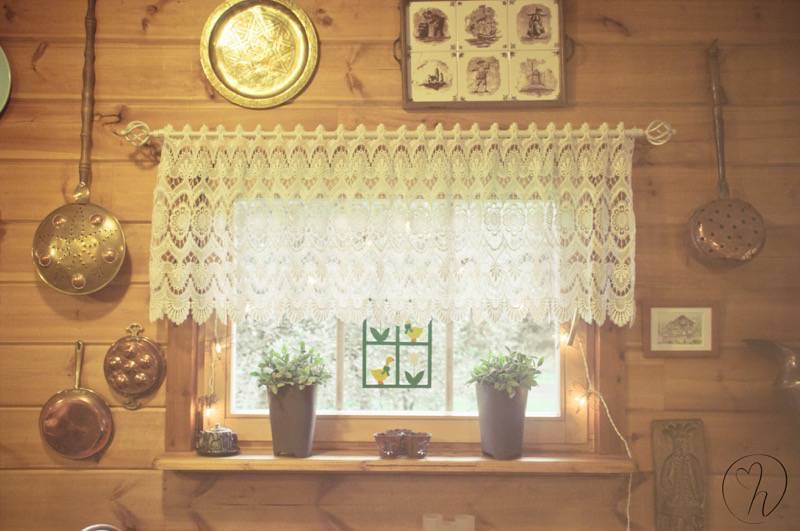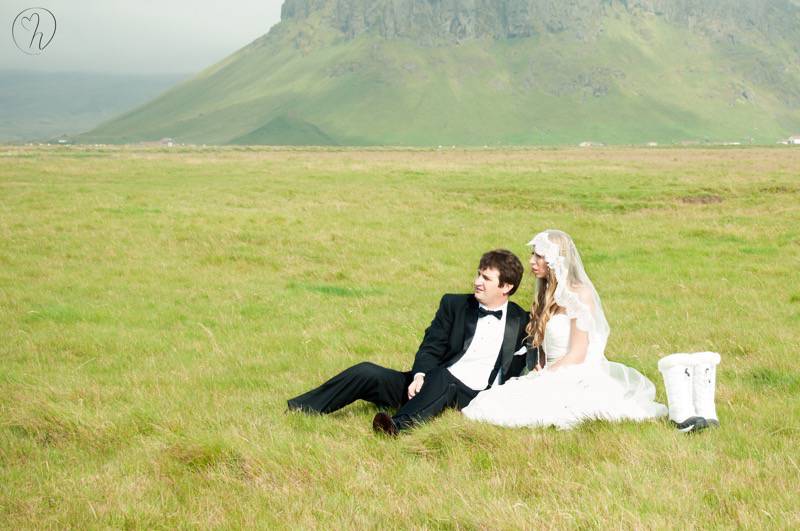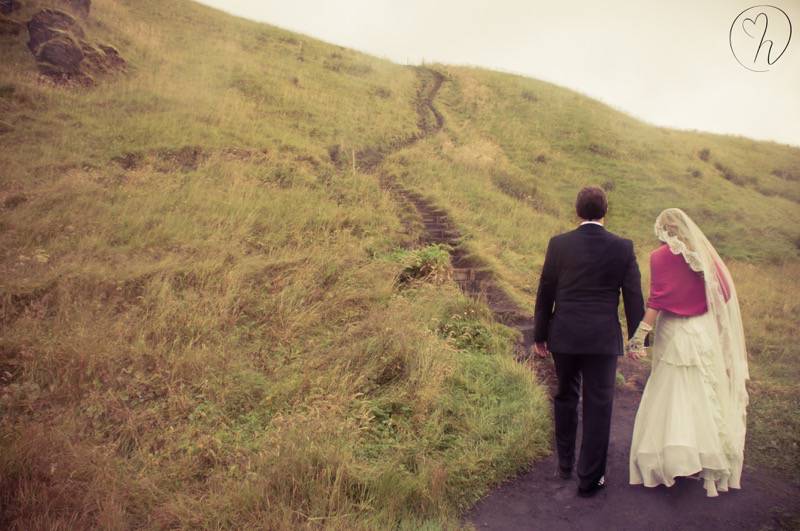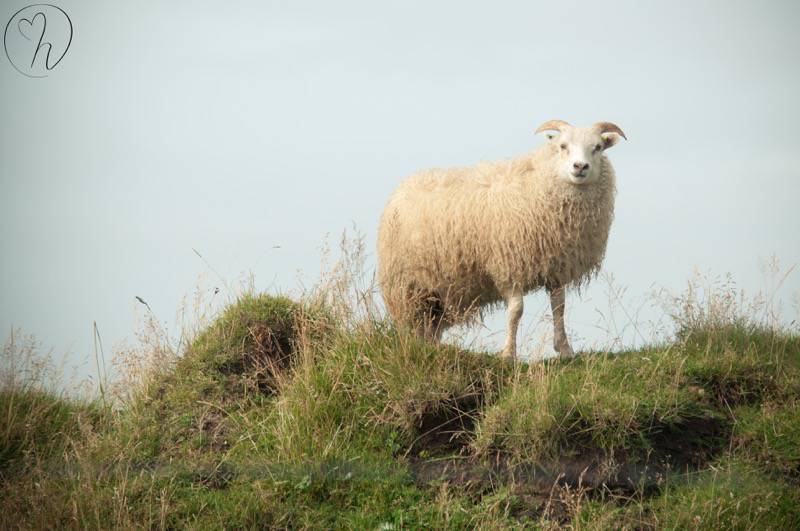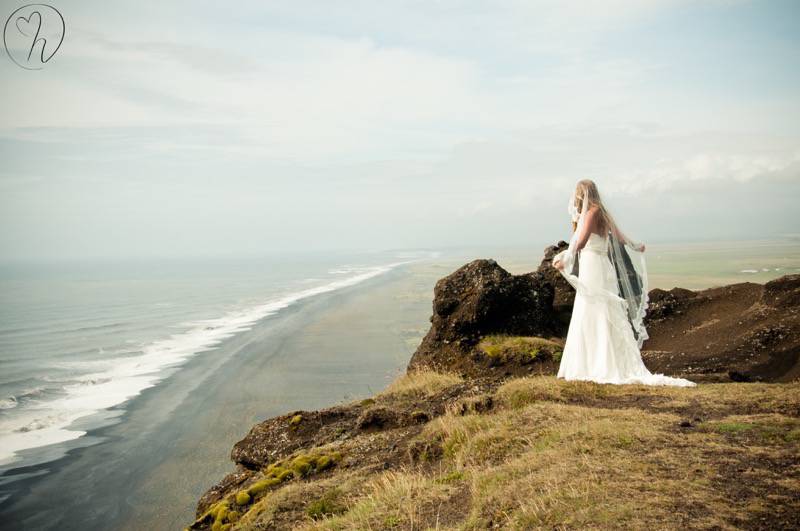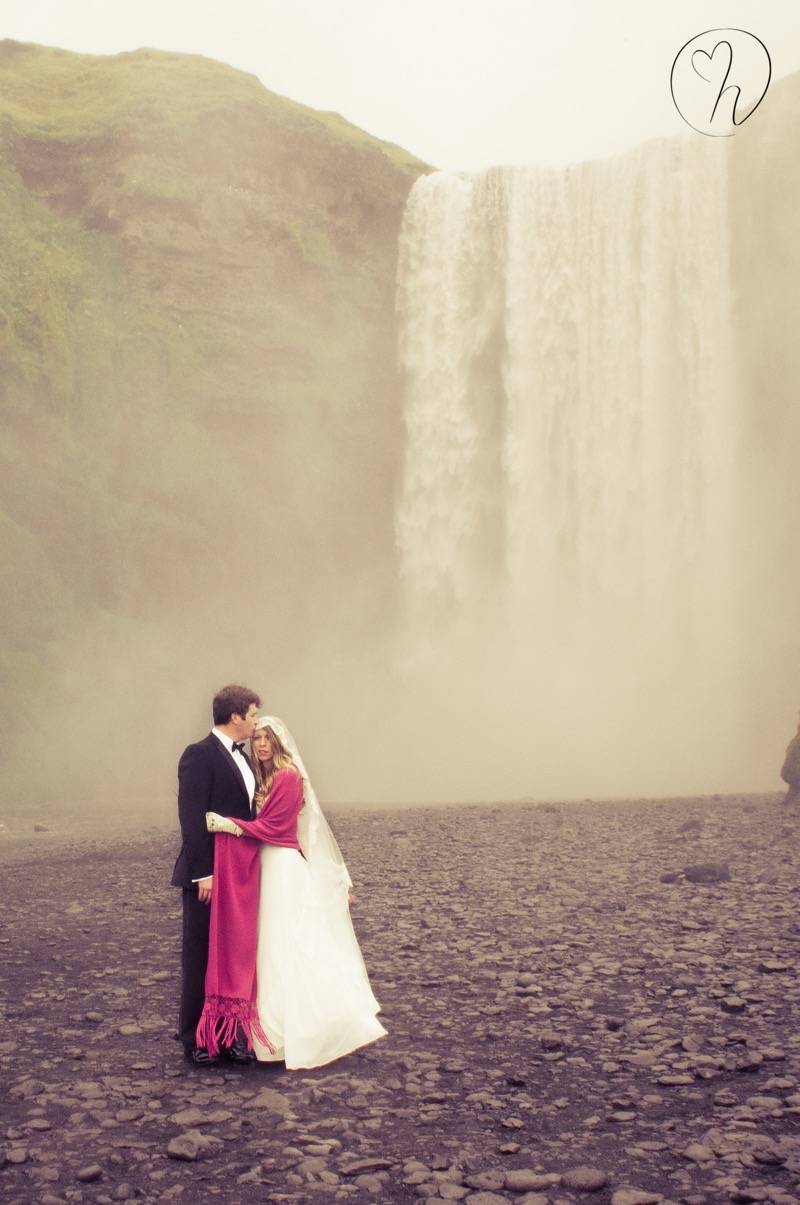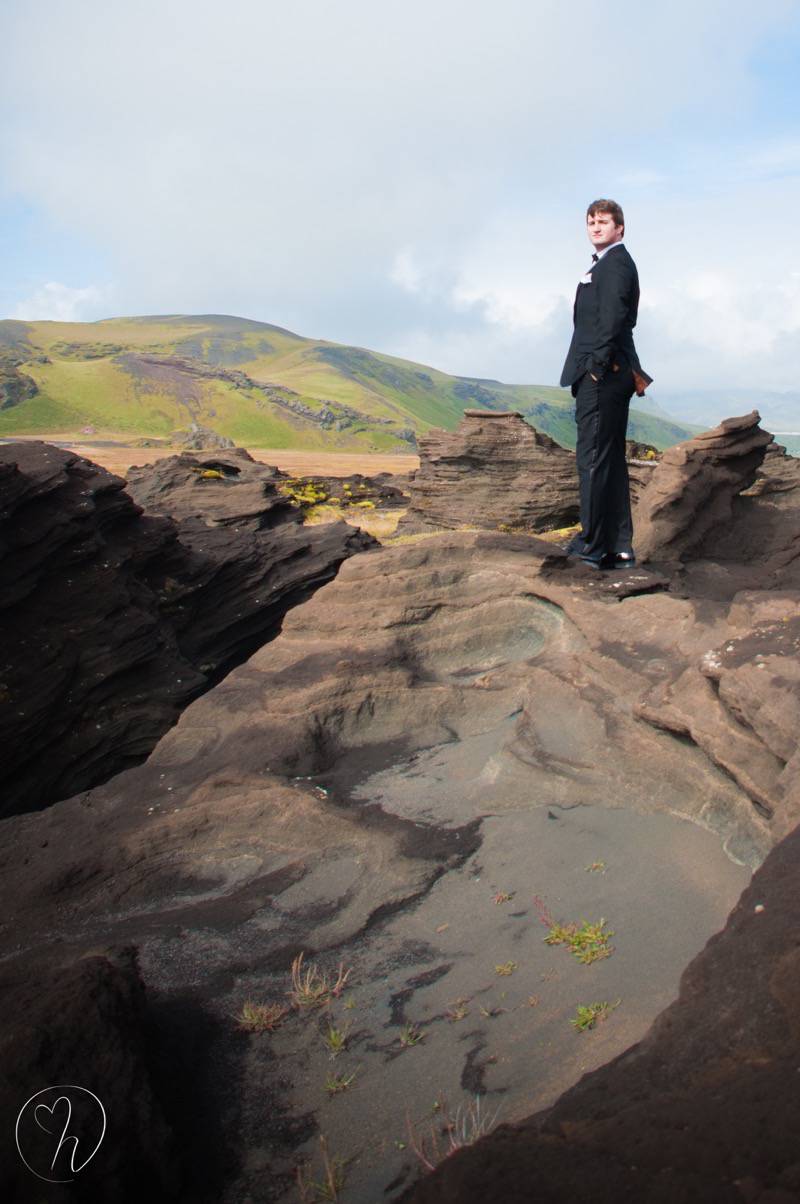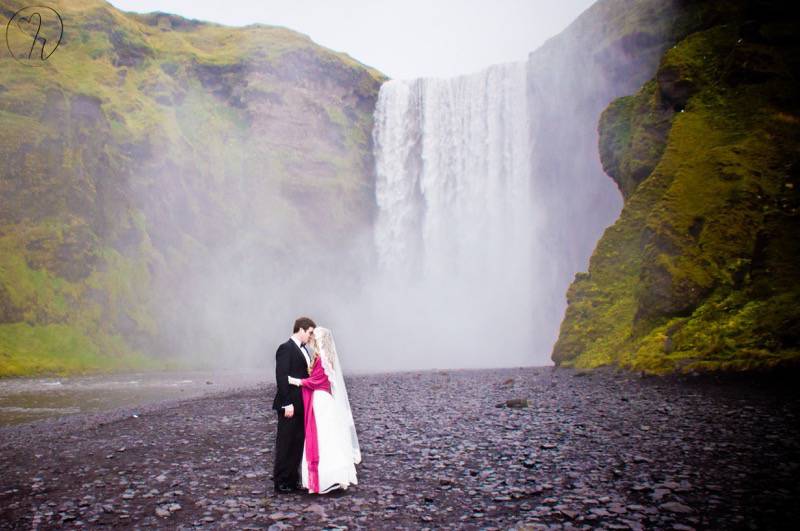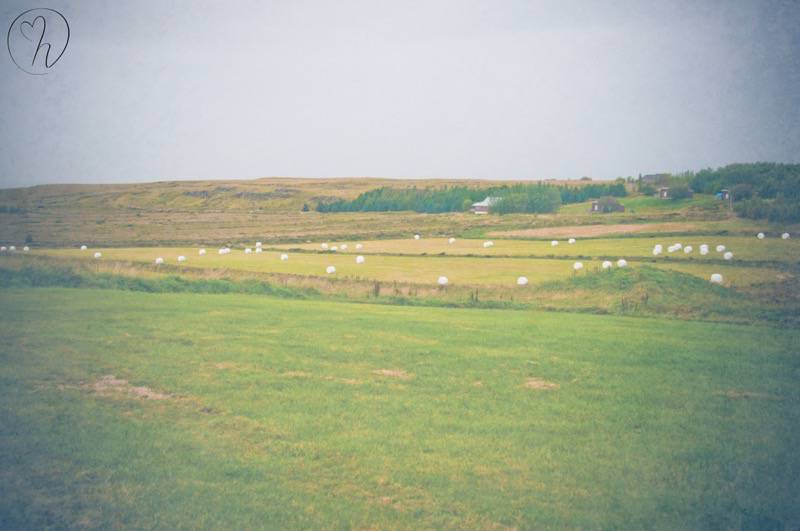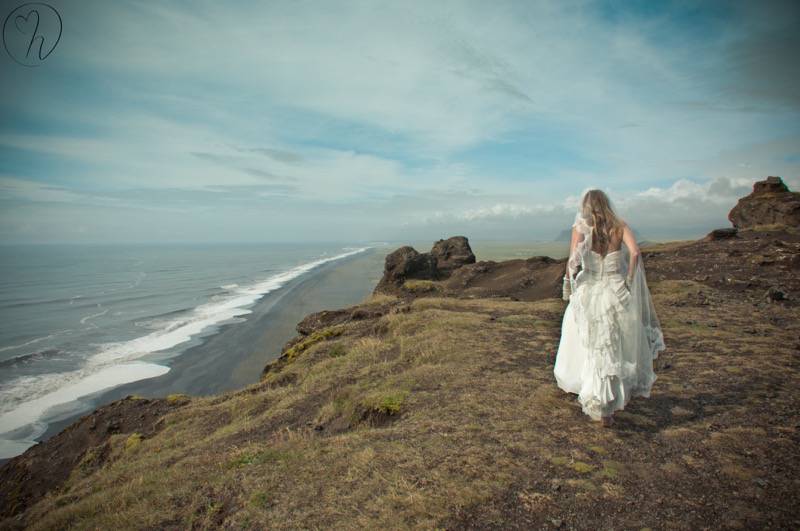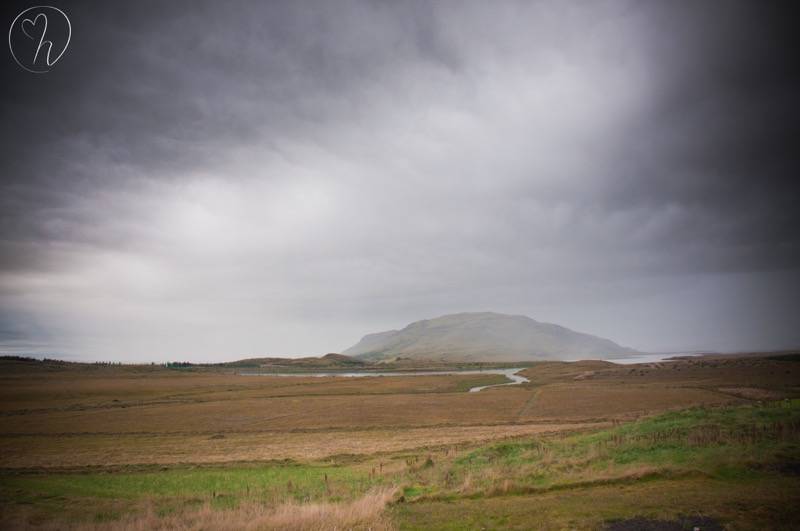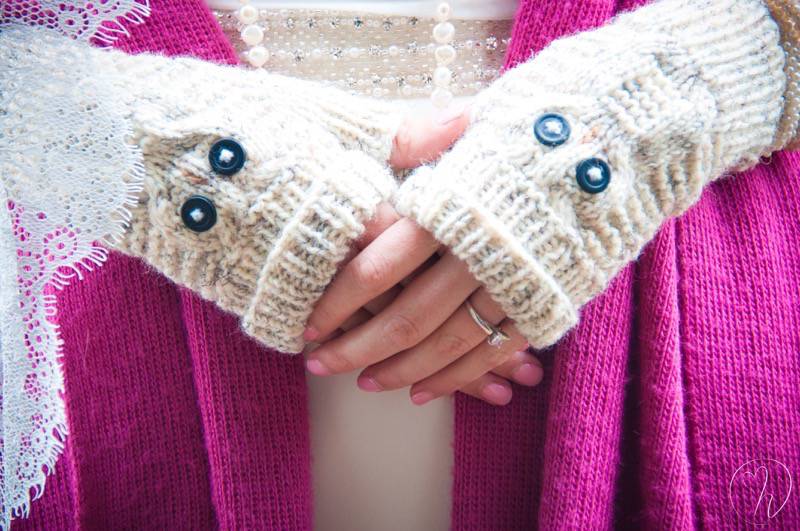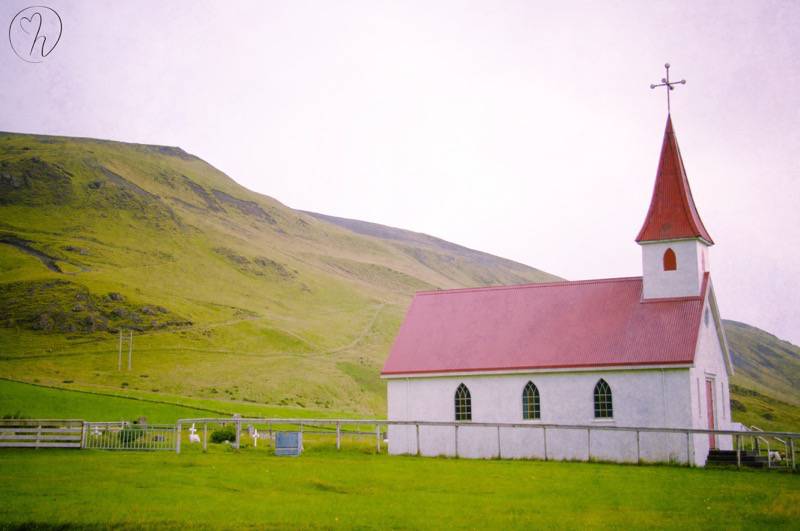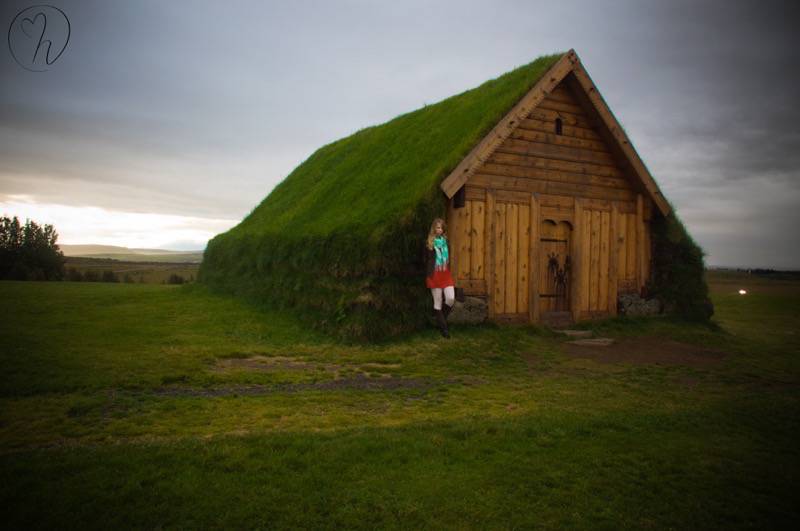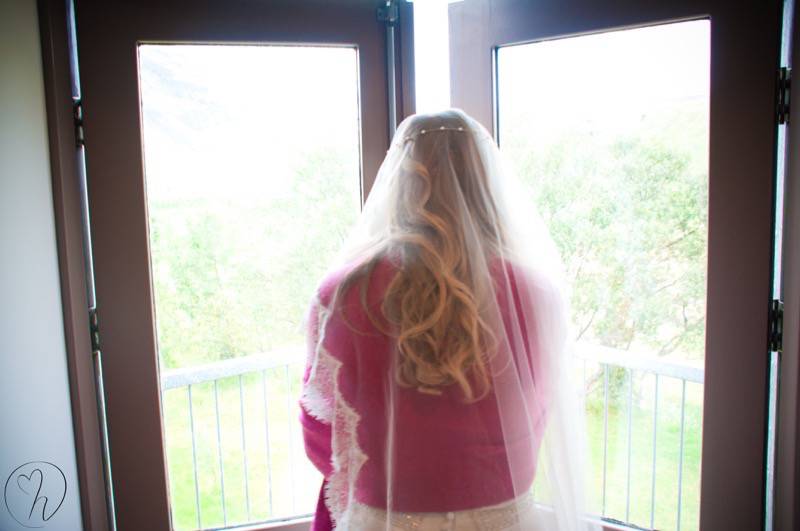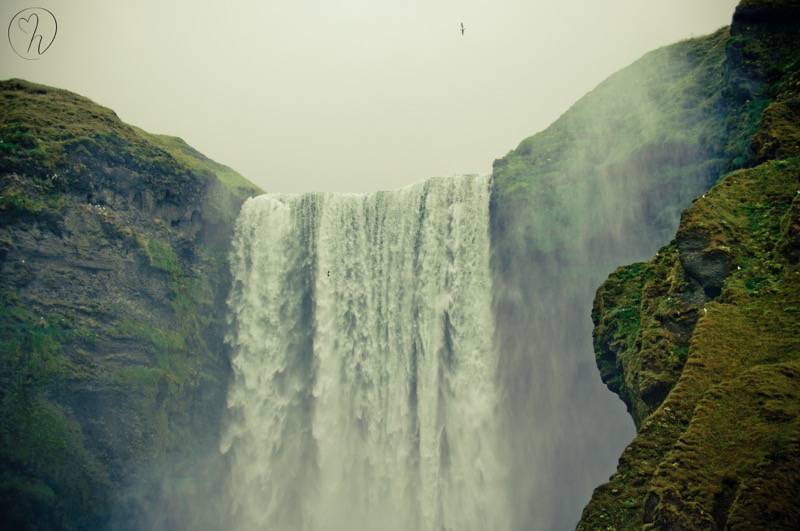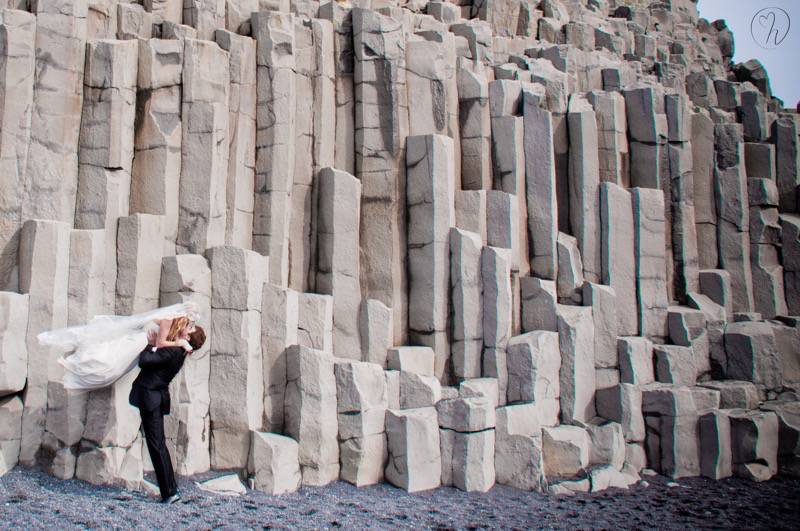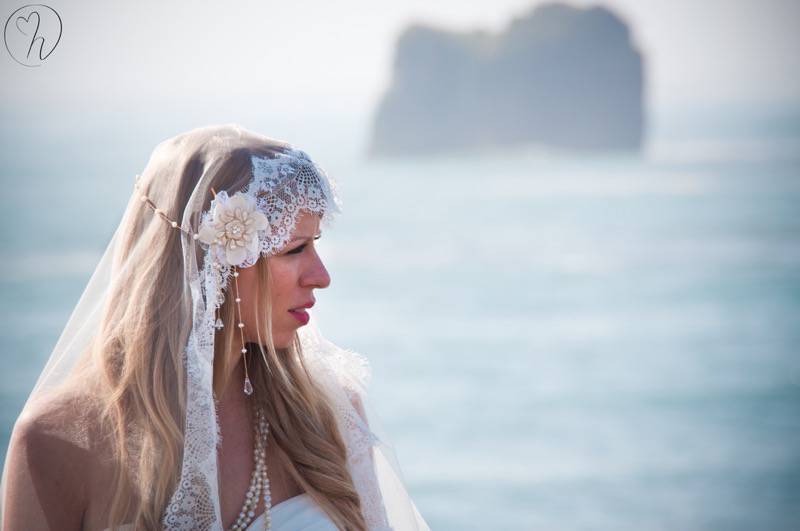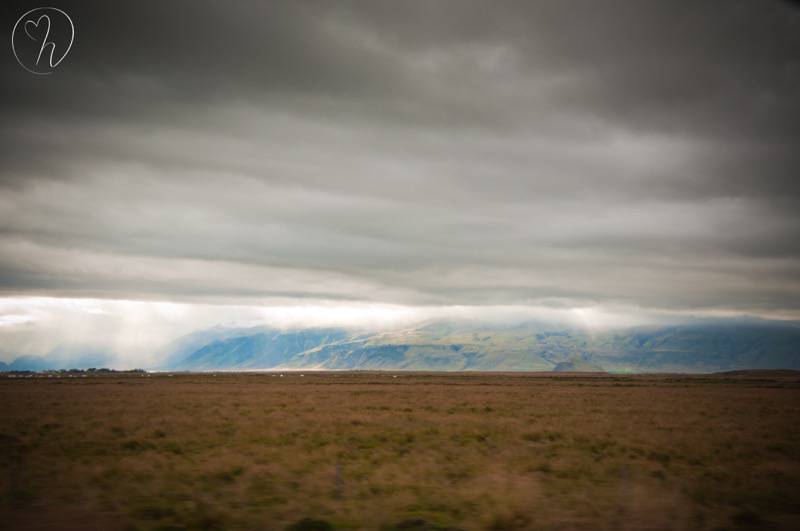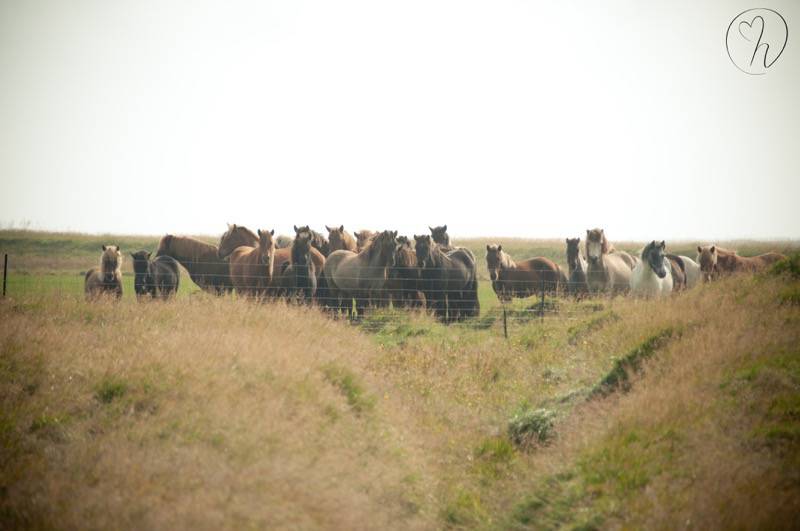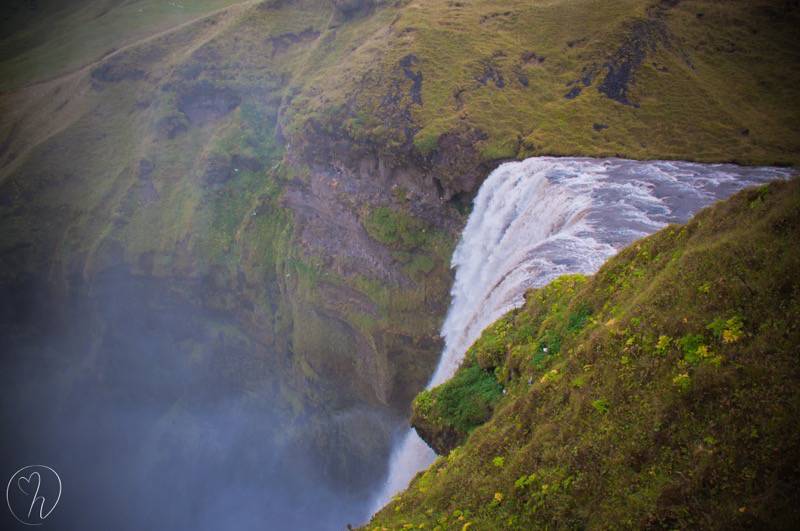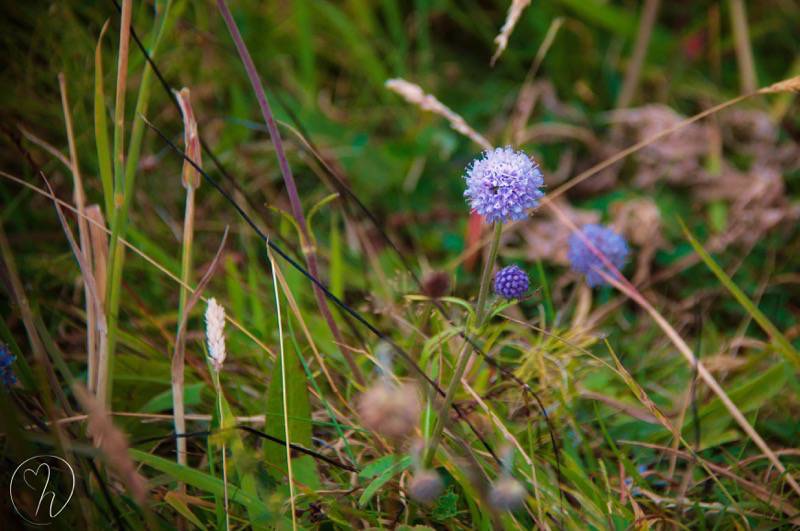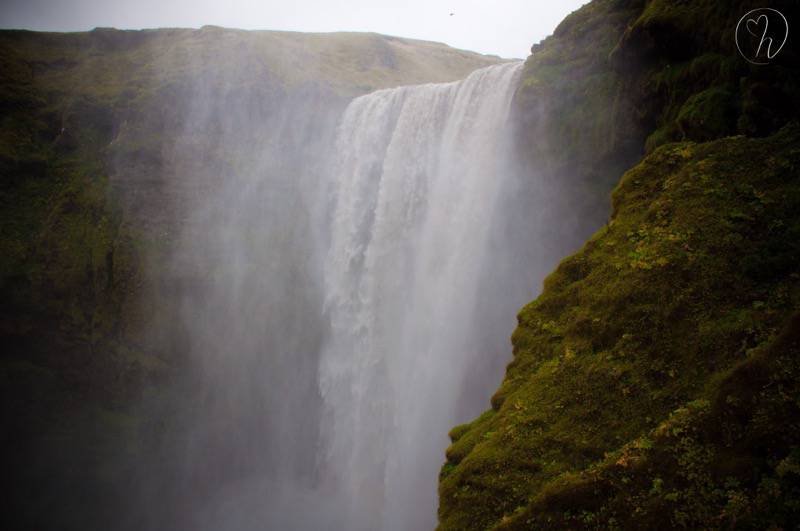 The next morning, Hurricane Cristobal made landfall as promised. The wind and rain (and apparently an erupted volcano) couldn't stop us though. Both of our nerves were on edge, but we woke up early and re-dressed regardless.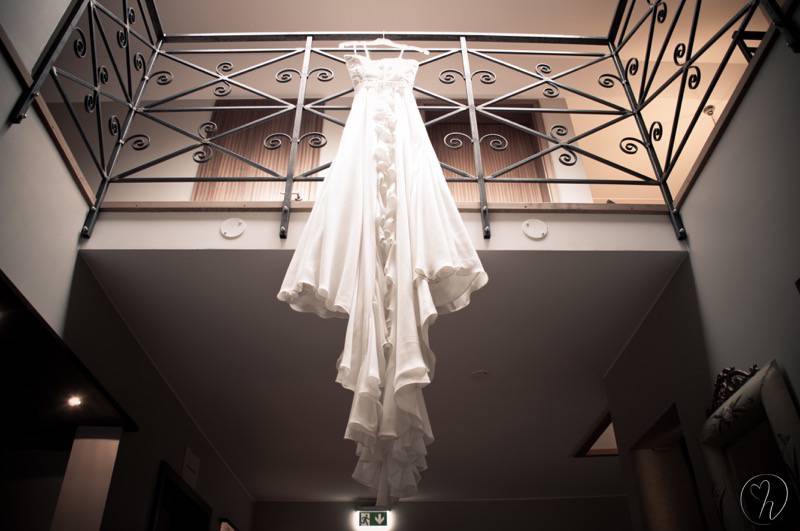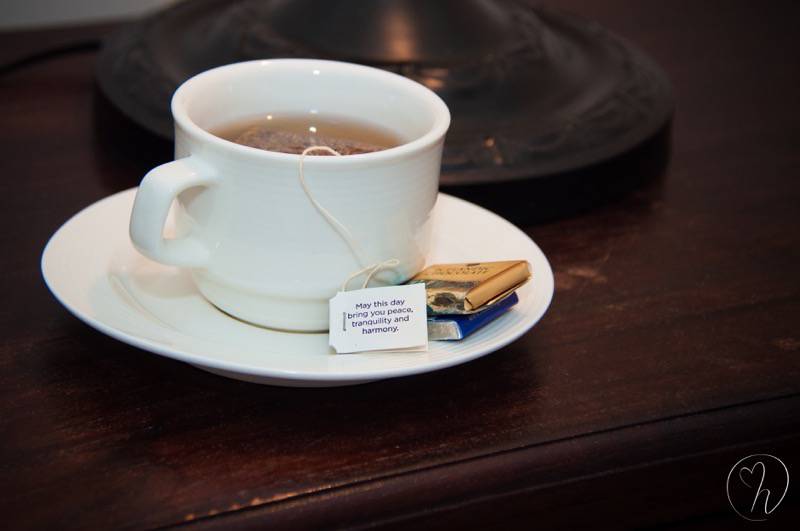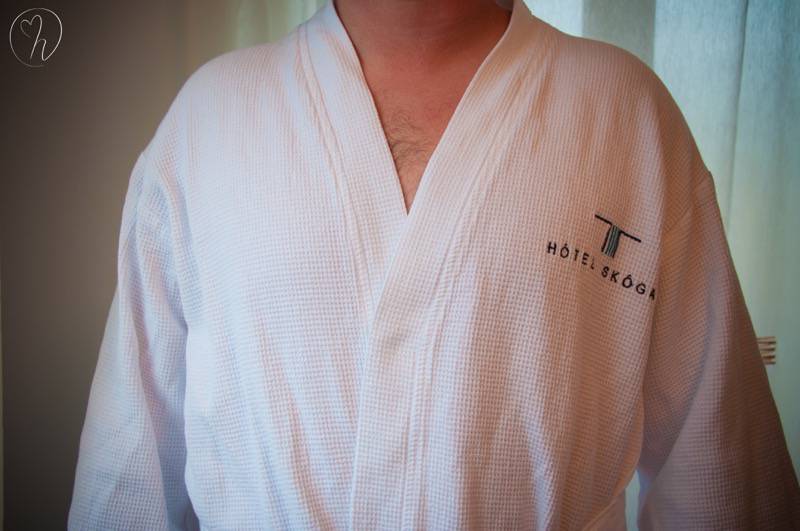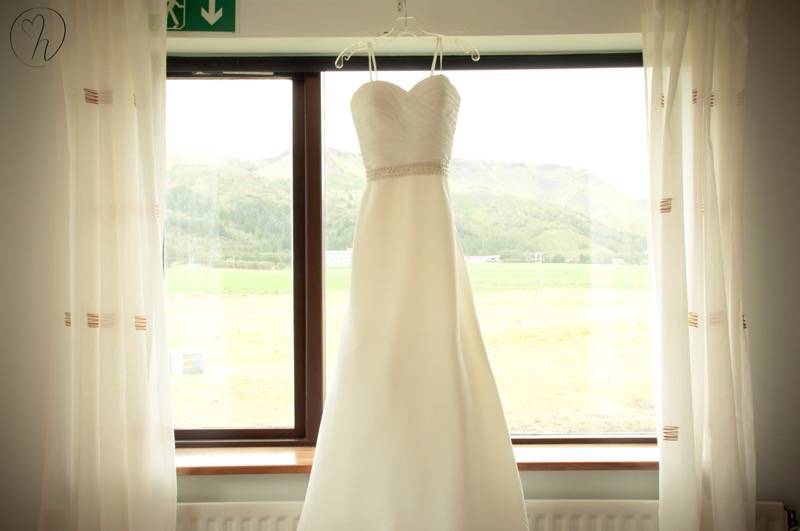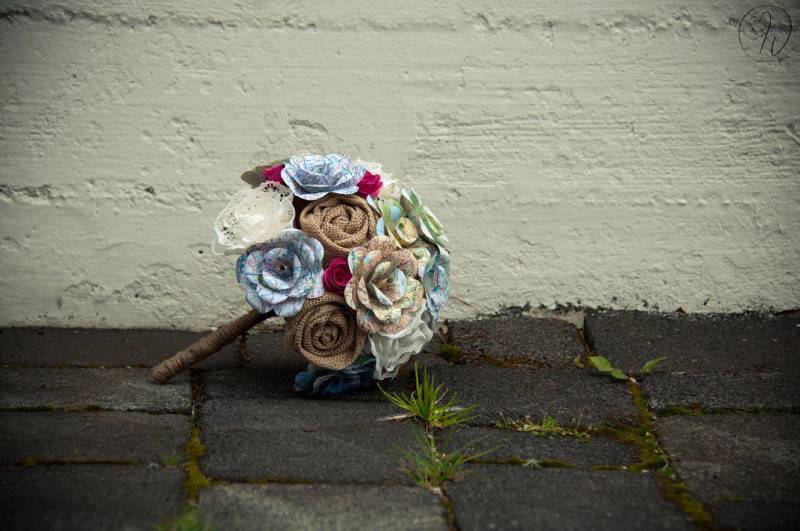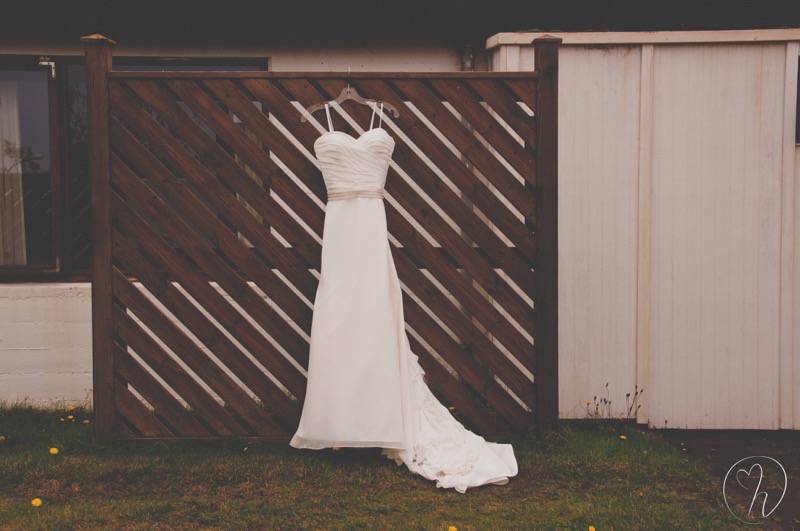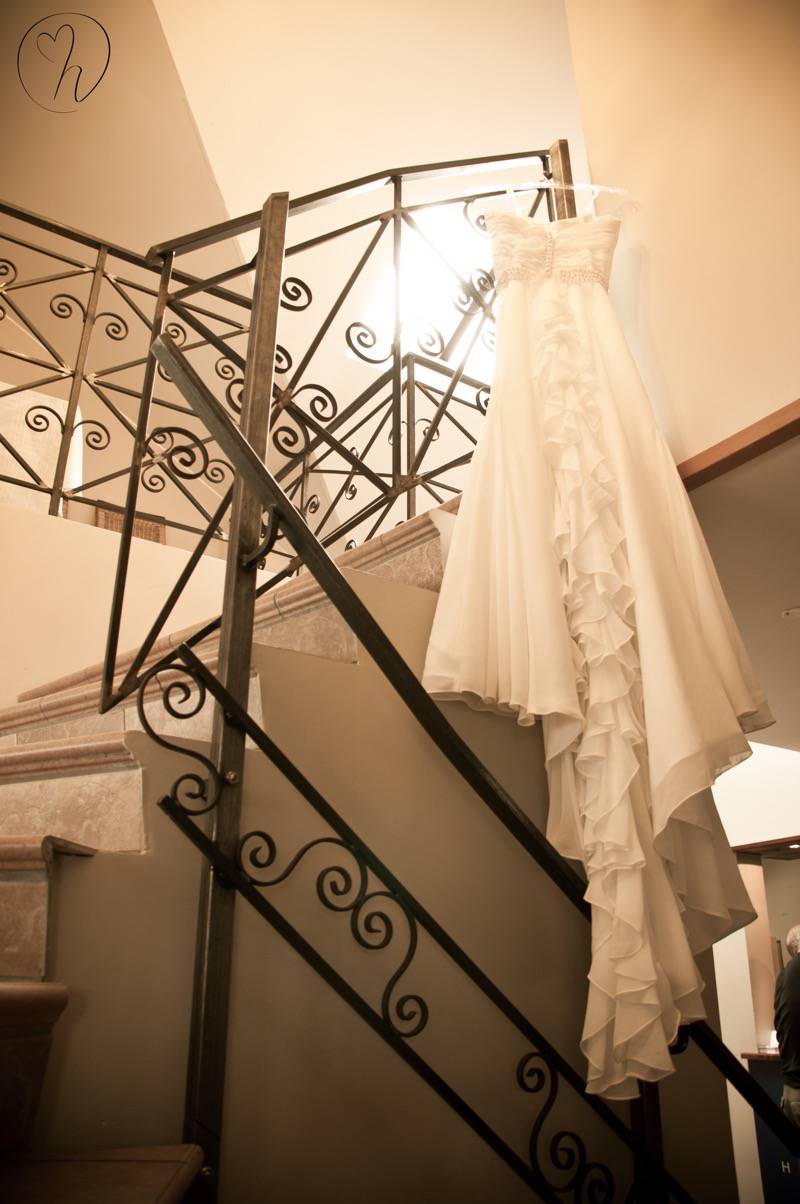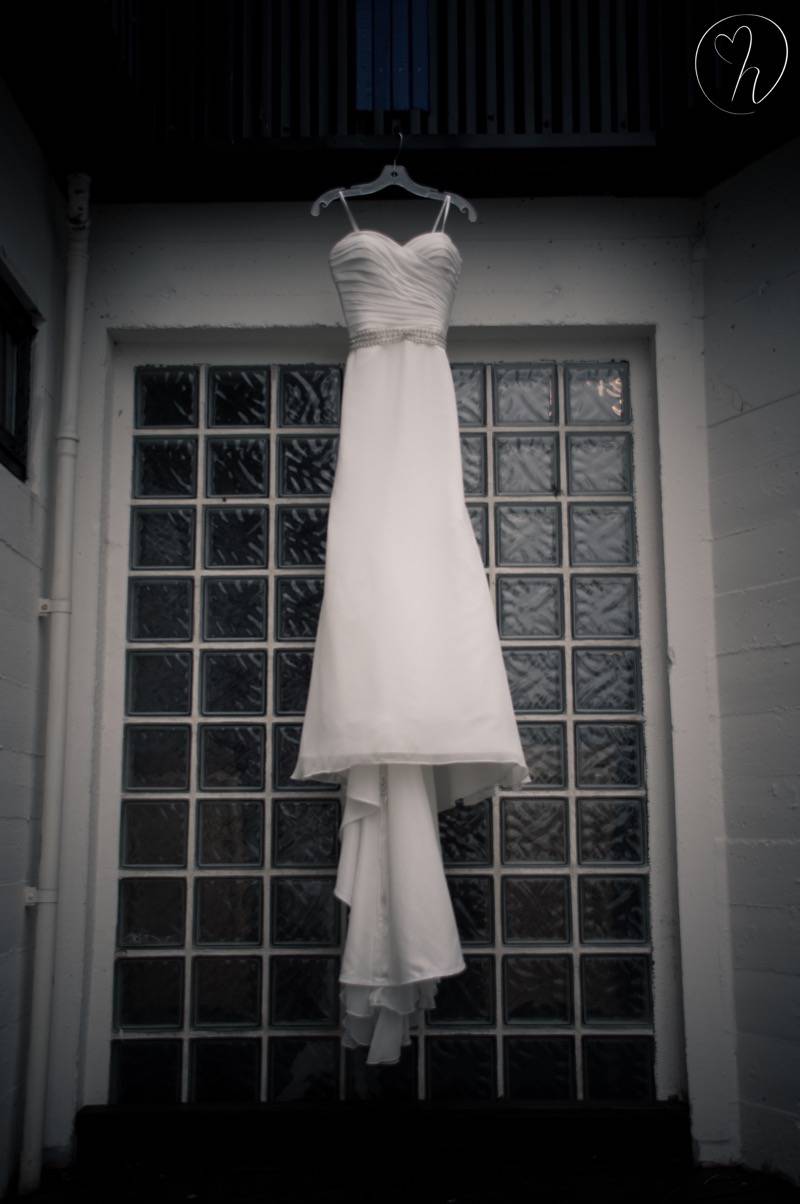 Then, we headed to the small quaint church down the road. Now, I cannot express to you how small this church actually was. You may have been able to fit 20 people in it, in a tight squeeze. We arrived at the church pretty wet from the rain. And thankfully, our photographer and our priest, also was able to make it regardless of the high winds. So, we walked down the very short aisle, and what happened in one amazing blur, Jason and I became one.
These photos were taken by the wonderful Auður. If you ever plan on traveling to Iceland, please check out her website for amazing Iceland travel advice!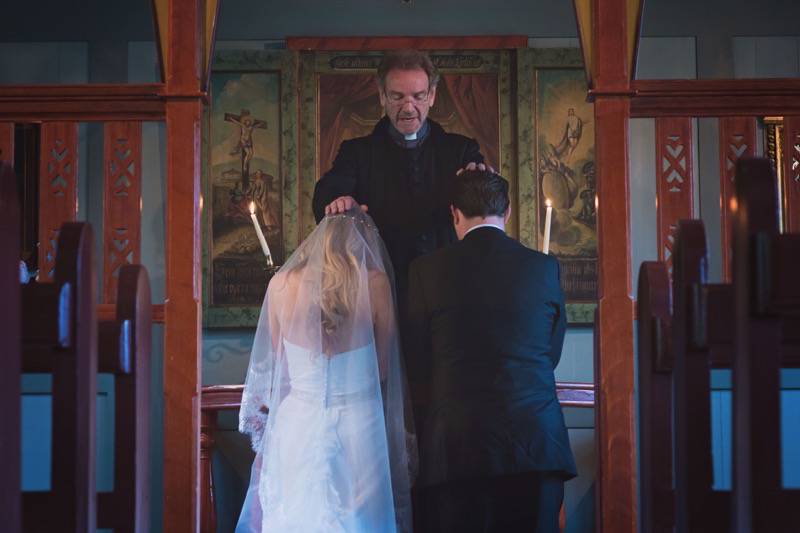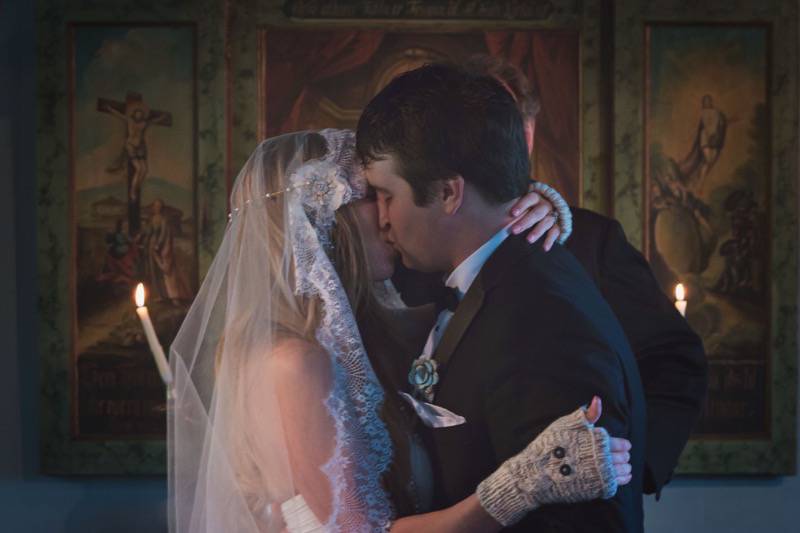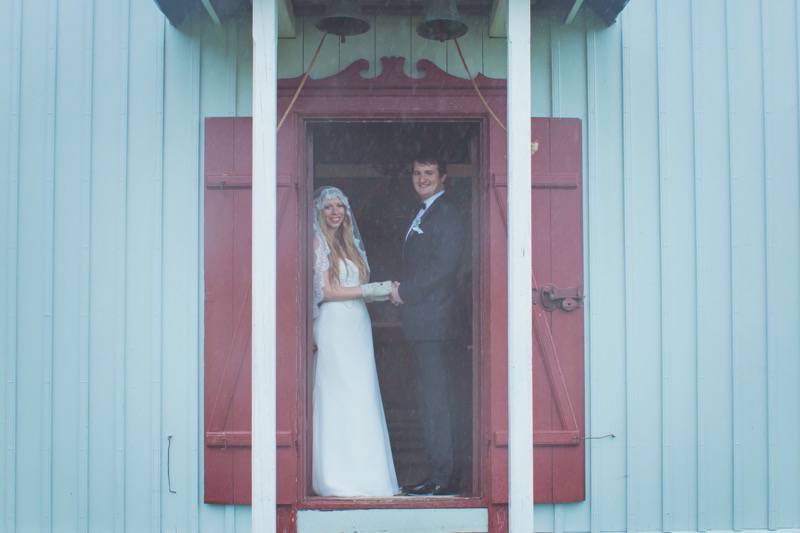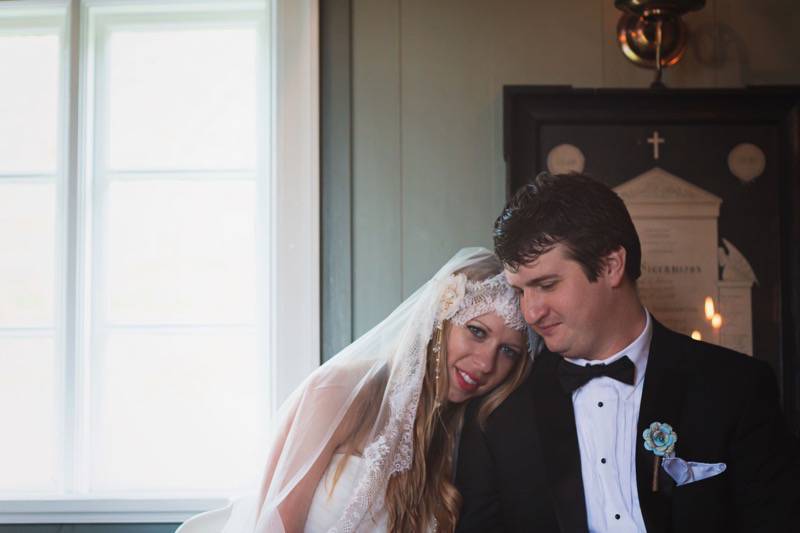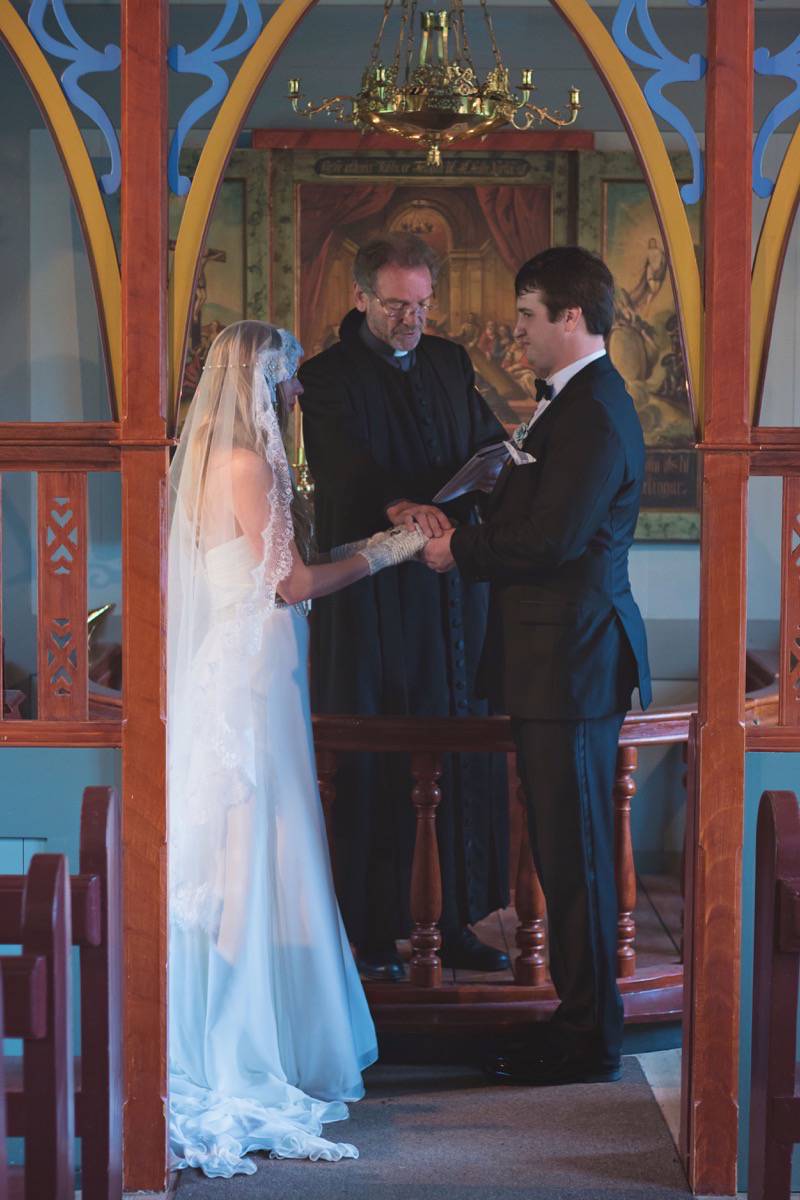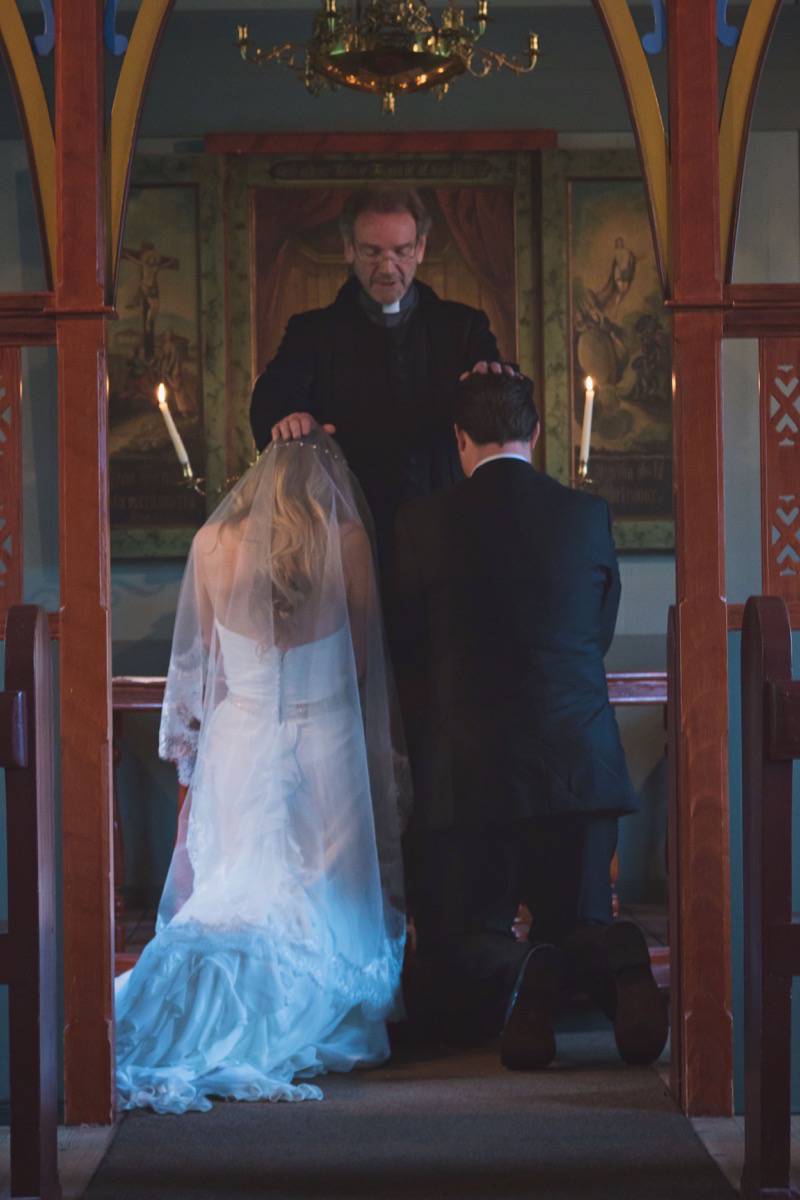 I cannot describe how deep the emotions and personal the ceremony was for us. We definitely missed our friends and family there to witness the ceremony. However, there is something about eloping that made the experience so much more personal than I could have imagined.
On cloud nine, we decided to celebrate by driving out to Jökulsárlón. Jökulsárlón is a glacial lagoon where large broken hunks of the Breiðamerkurjökull glacier can be seen. The ice has a rich blue tint that seems unbelievable until you see it for yourself.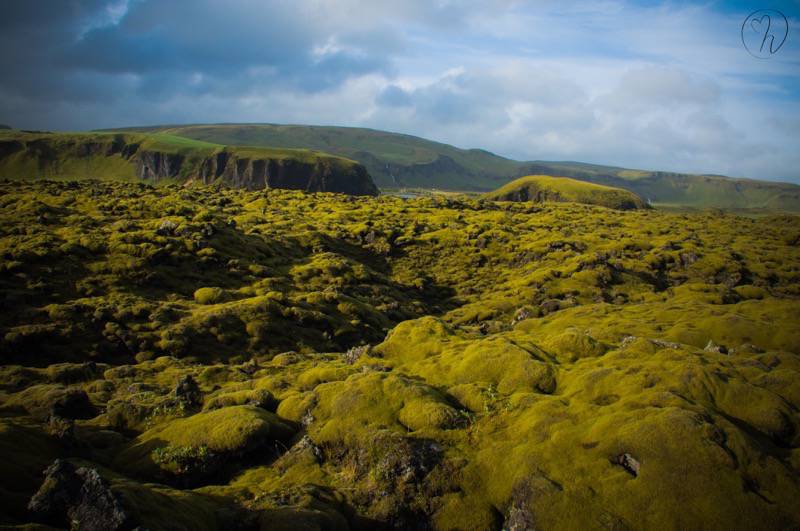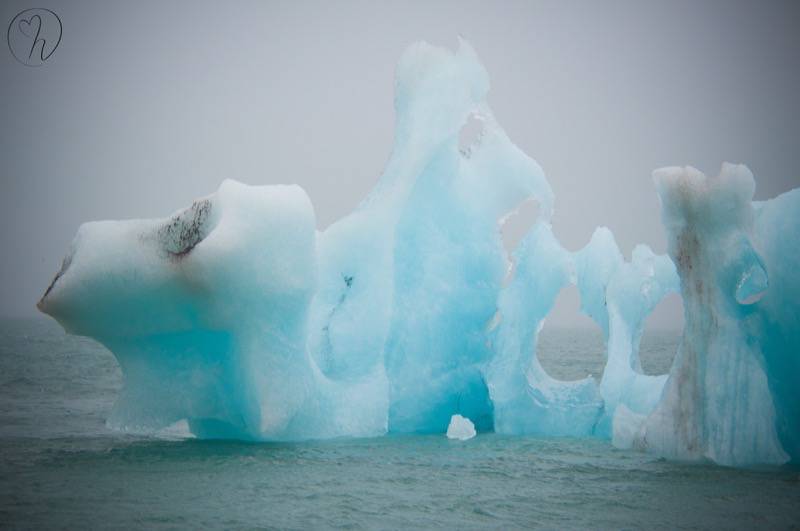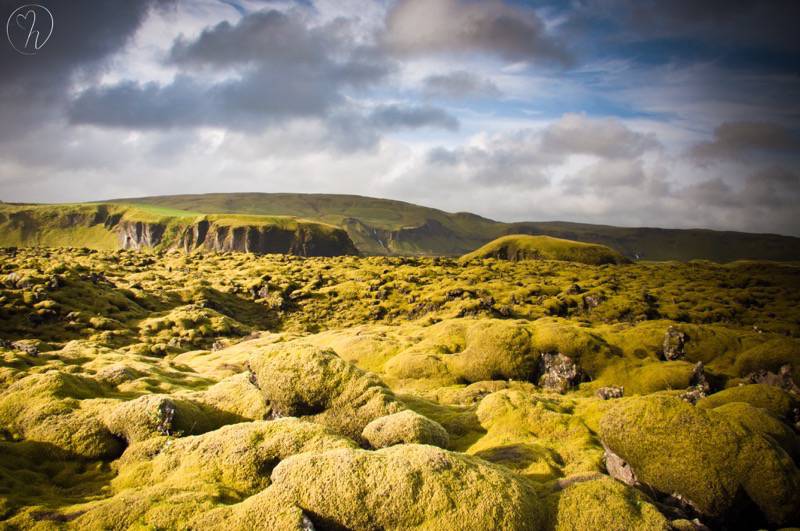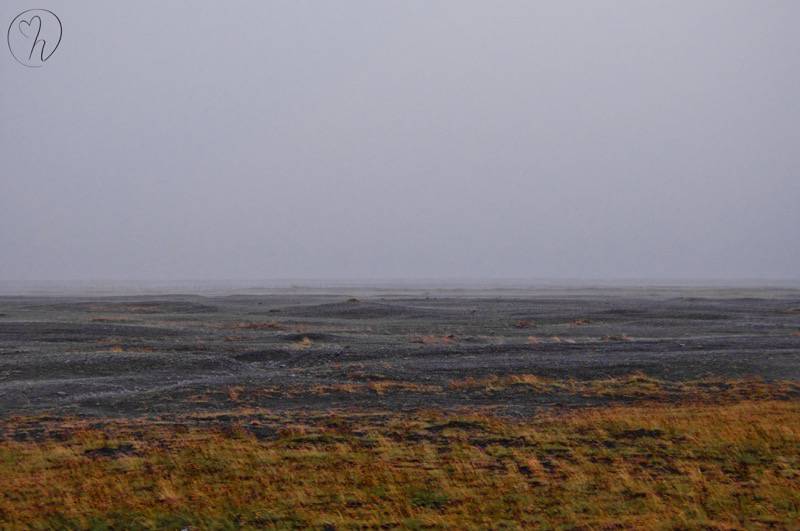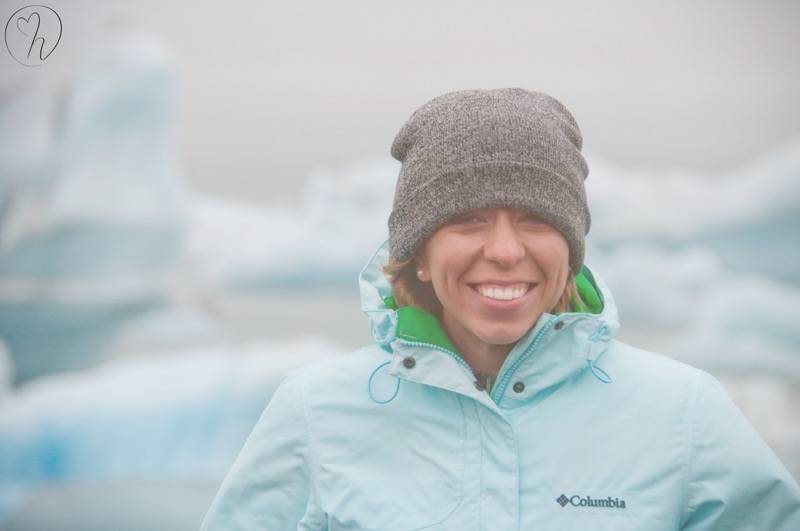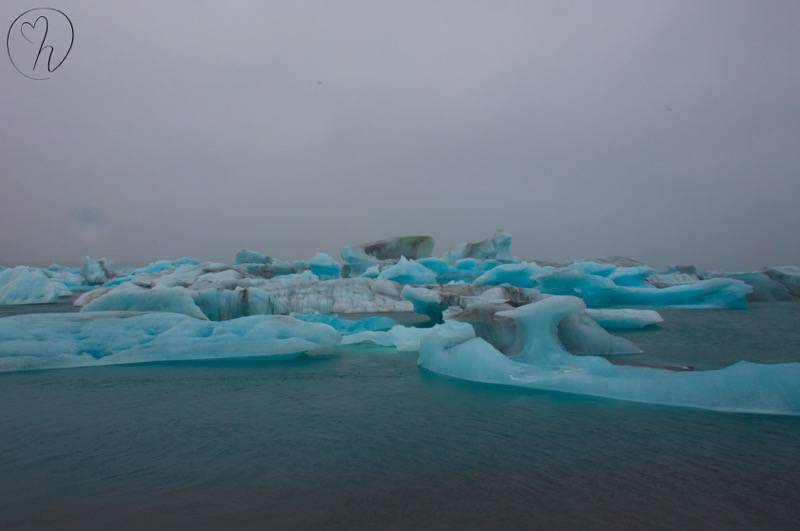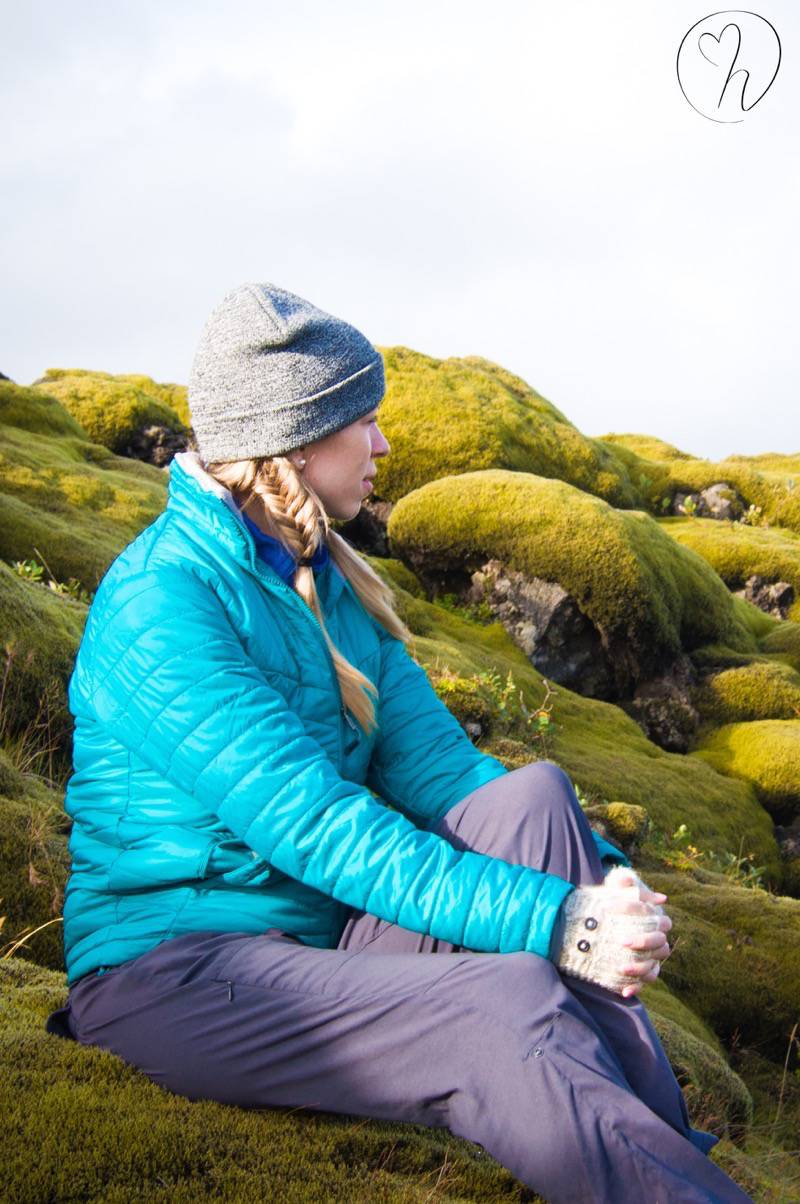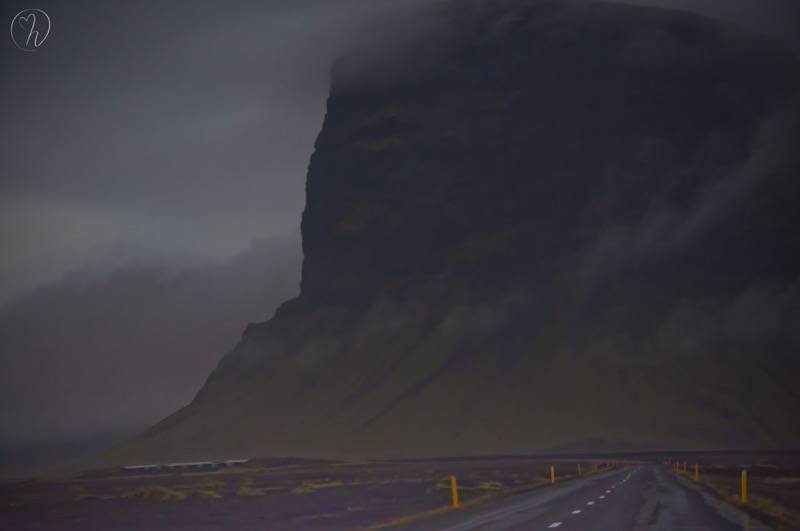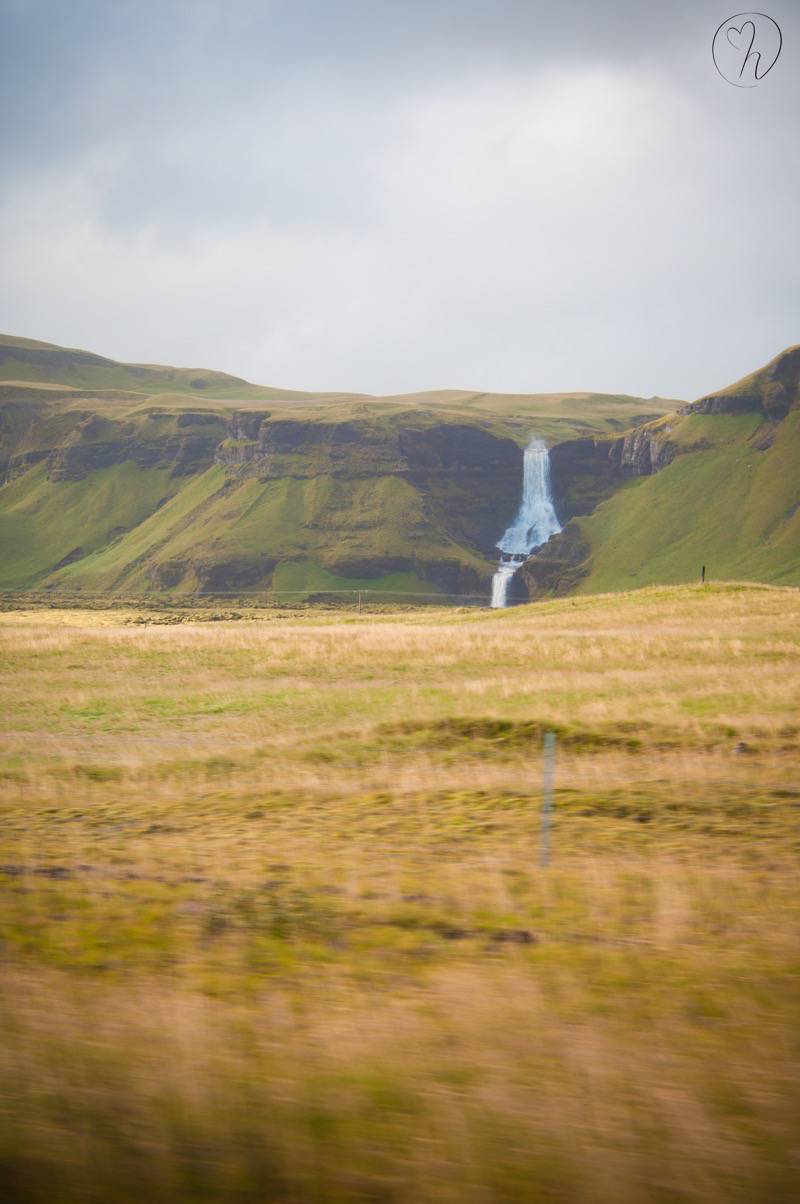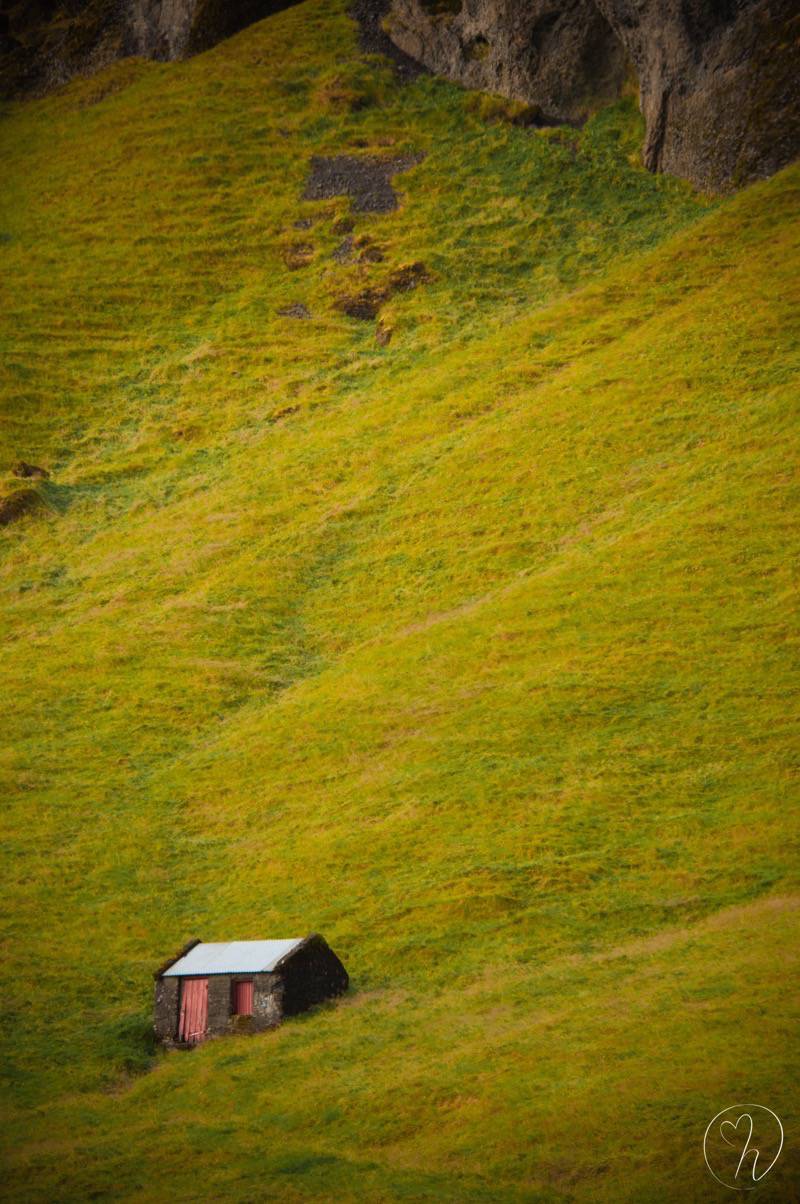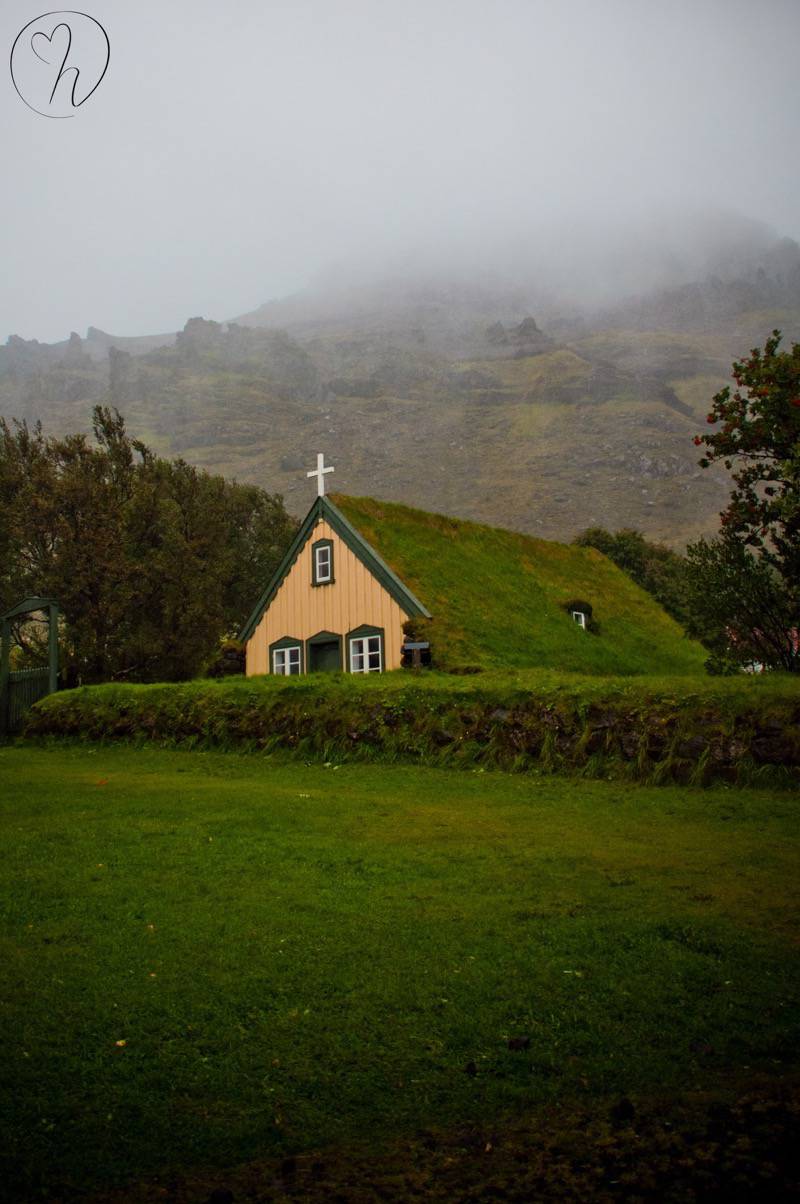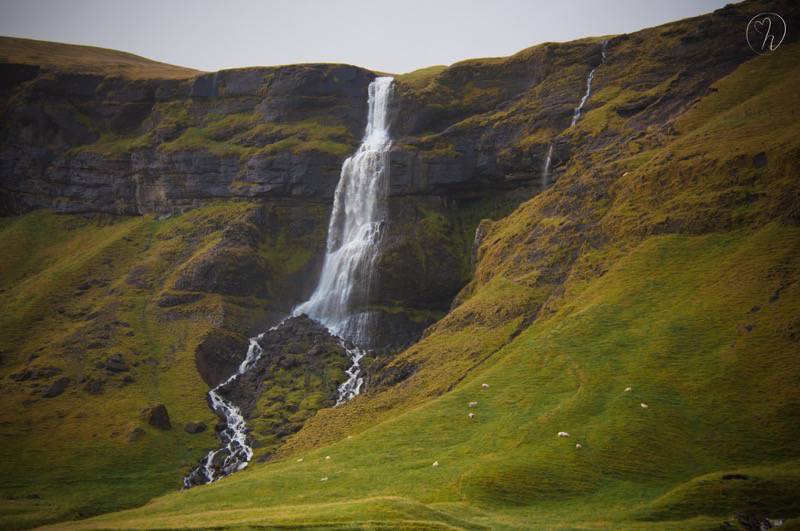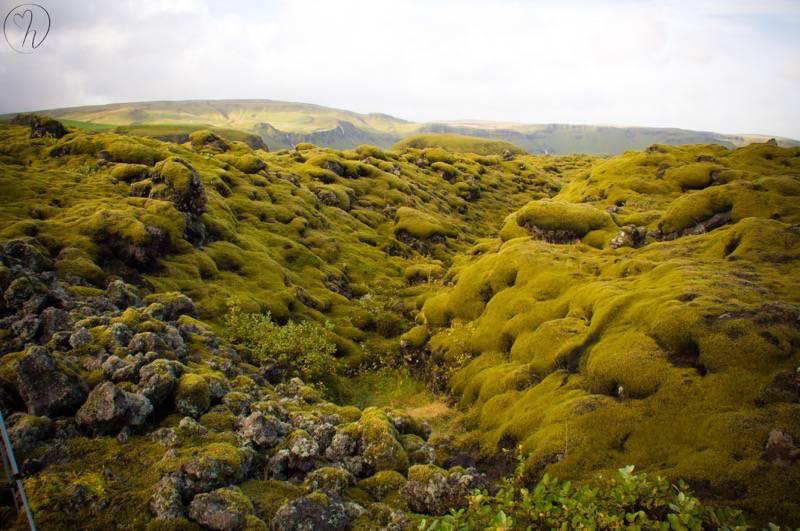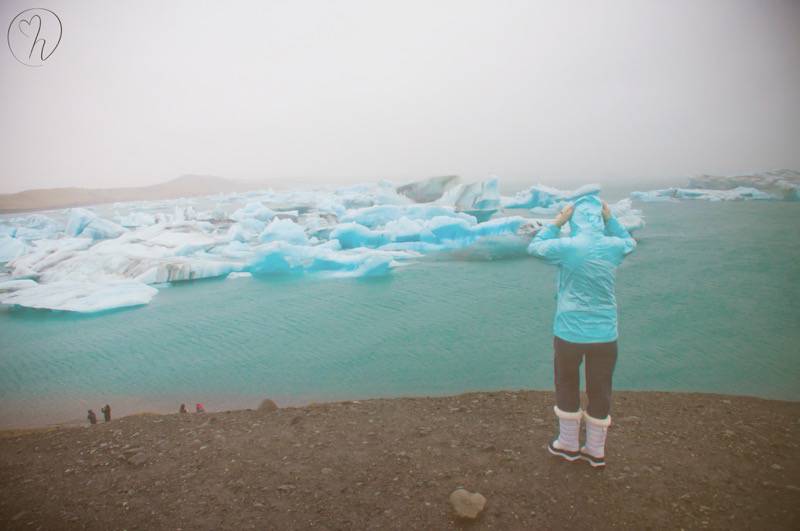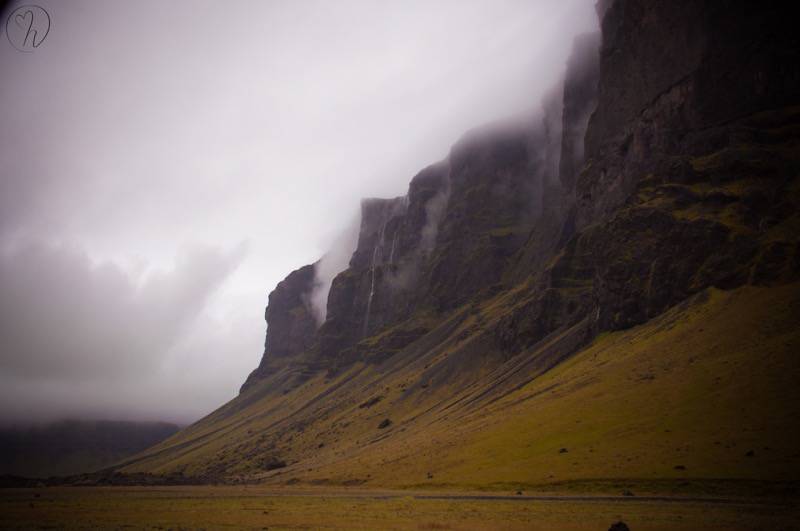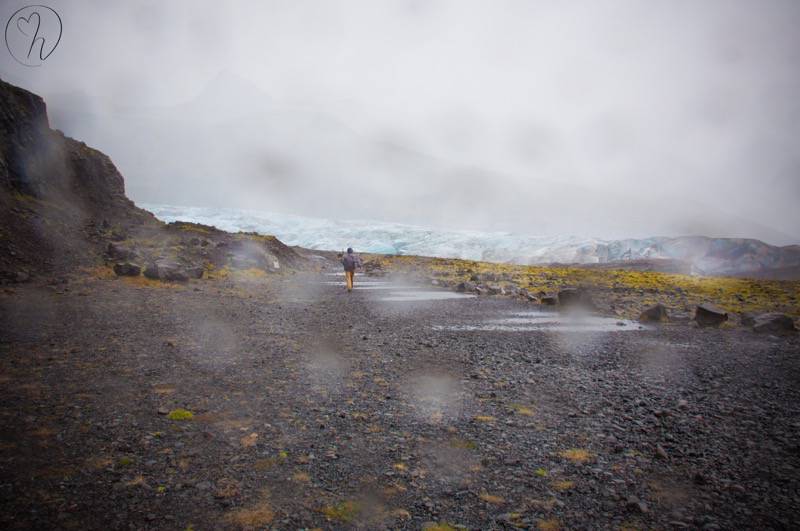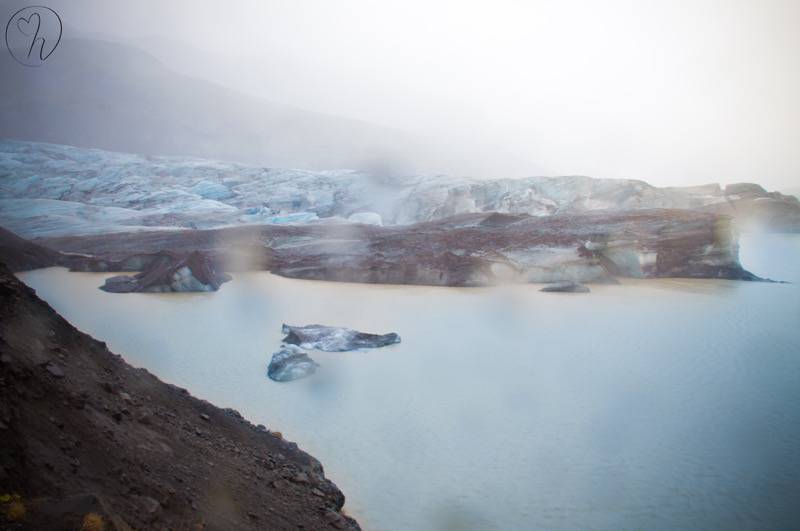 And after making multiple roadside stops every time we saw something interesting, we made our way to our honeymoon suite at Hotel Ranga, where our room was filled with rose petals, champagne, snacks, and chocolate covered strawberries. We tucked ourselves in for a romantic wedding night thinking the day couldn't get any more perfect. But we were wrong once again. A midnight phone call from the Hotel Ranga staff led to us rushing outside in our pjs to catch a glimpse at the aurora borealis, who decided to make its appearance despite the extreme hurricane cloud cover. The night was complete.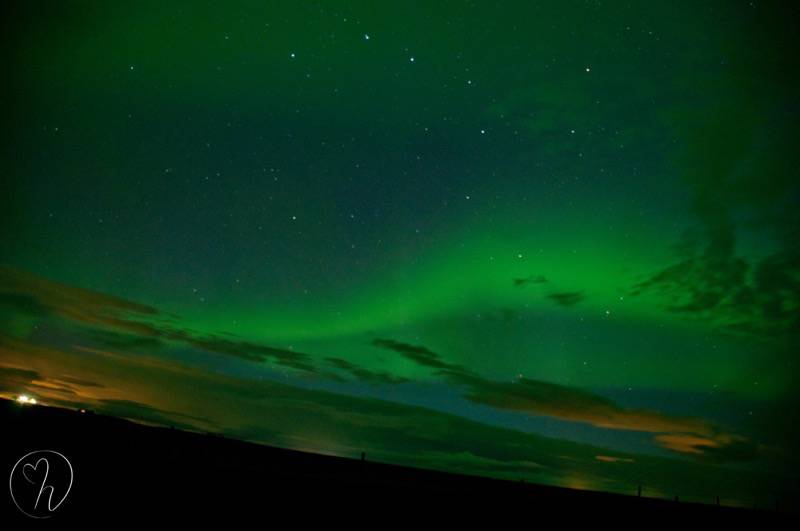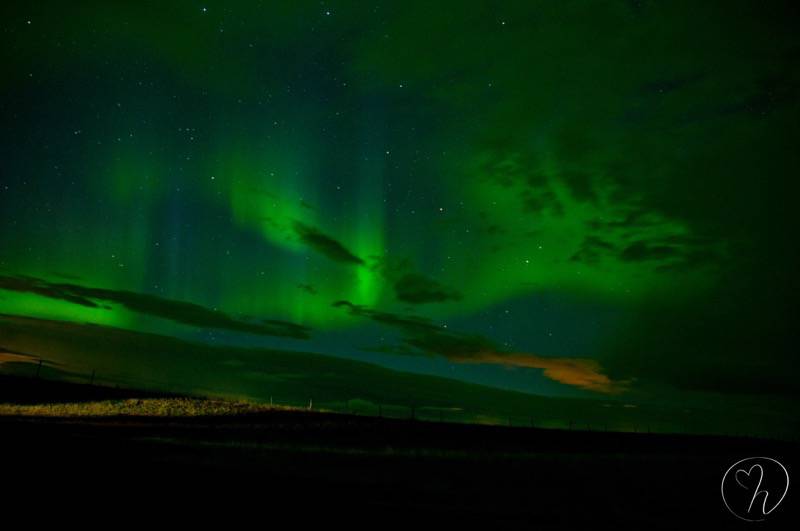 And if our trip would have ended here, it would have been perfect. But we still had one more full day in Iceland and we didn't intend on wasting it. So we woke early that morning and drove to Kerið, a volcanic crater lake, and then back to Reykjavik for a stop at the Blue Lagoon, where we relaxed in volcanic mineral water.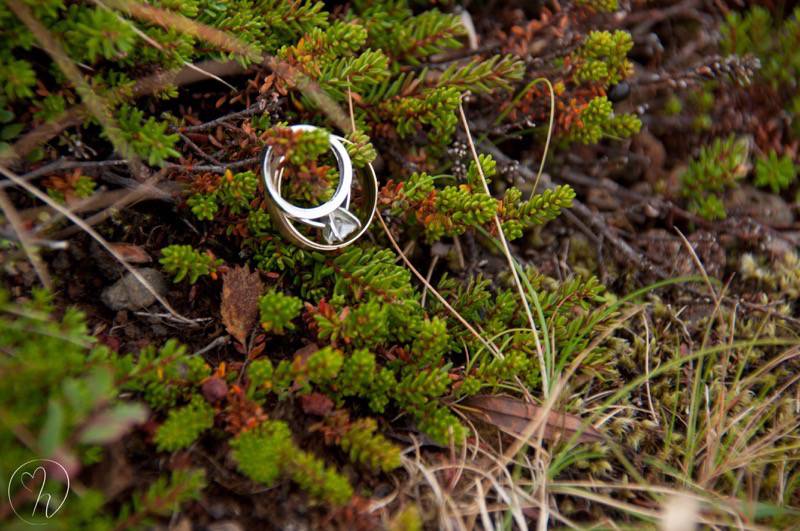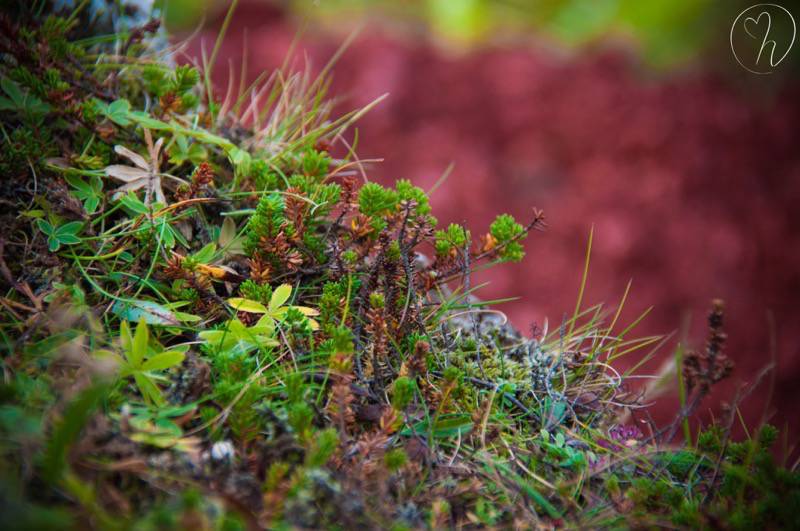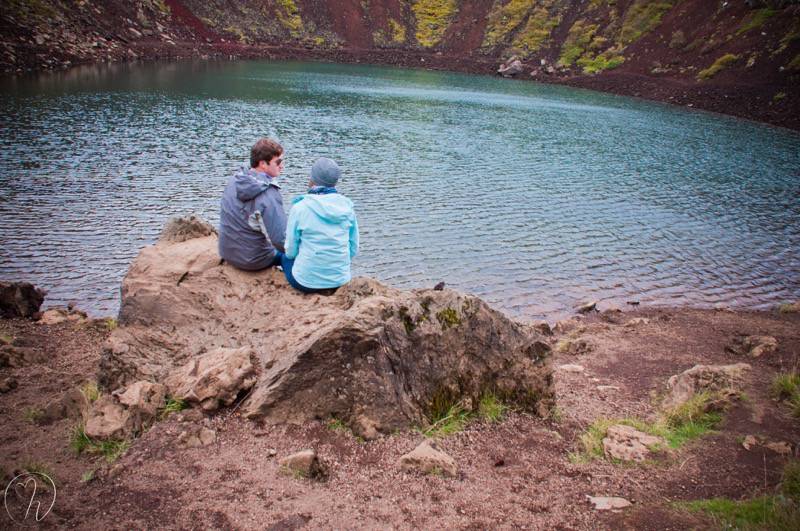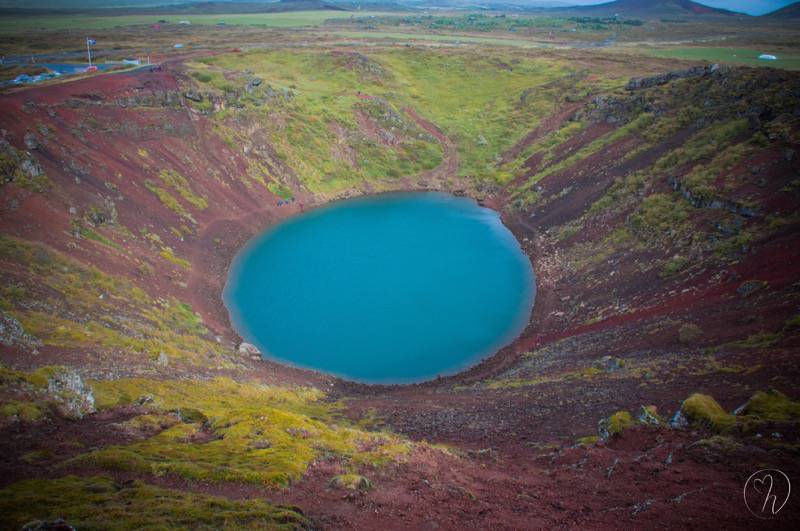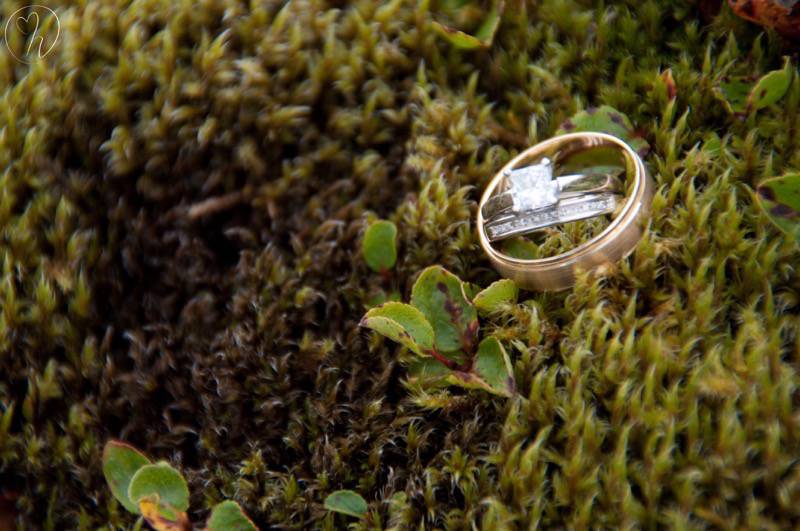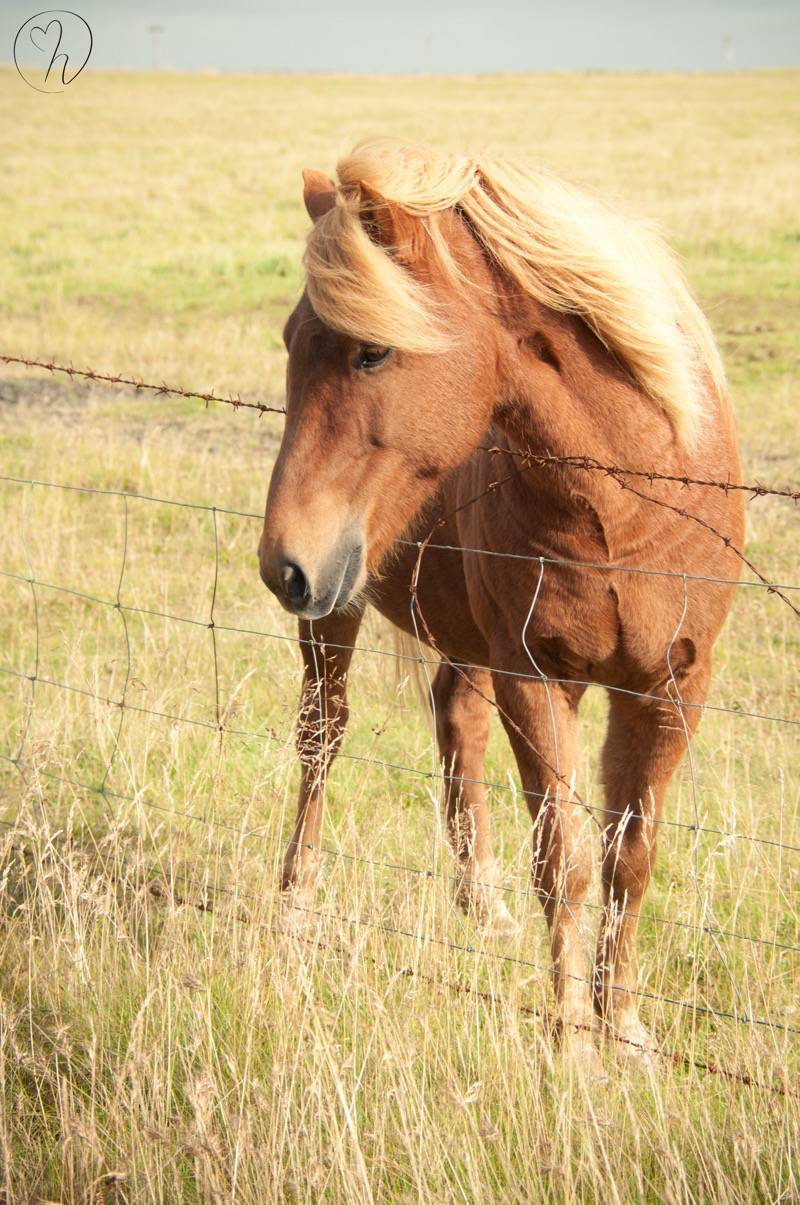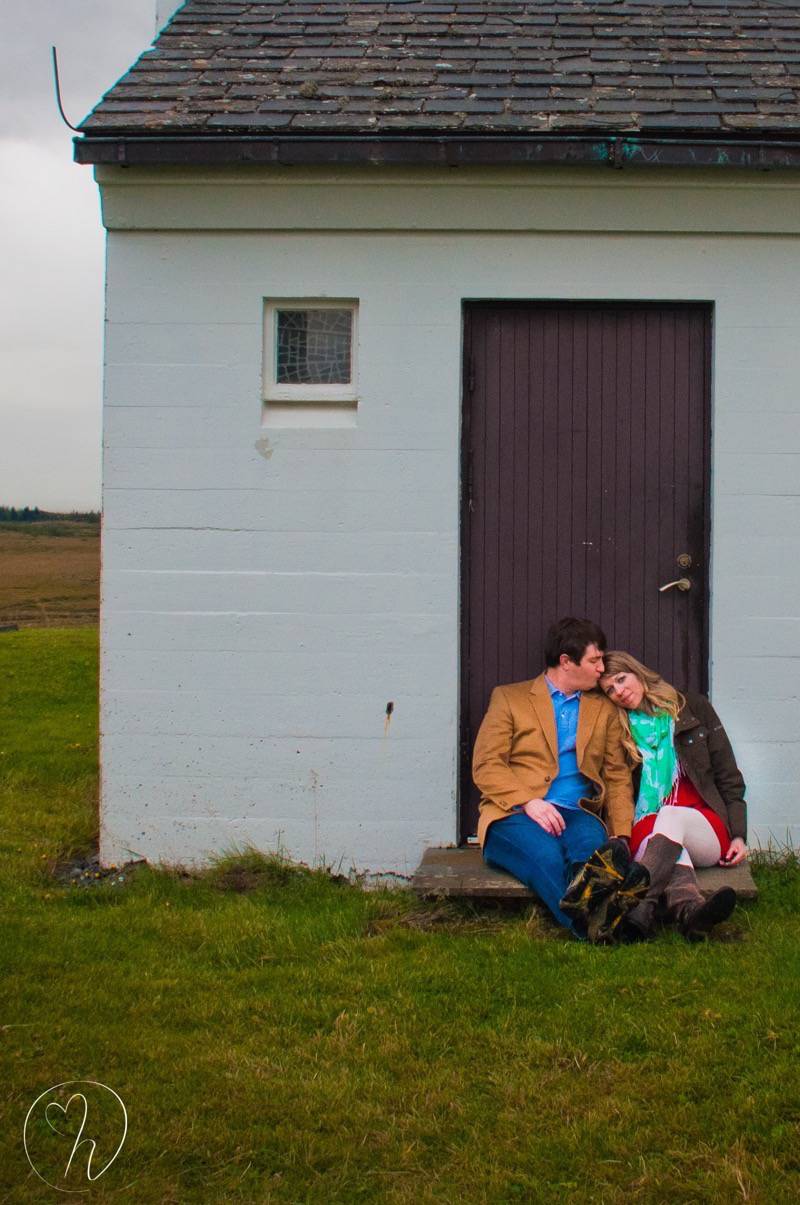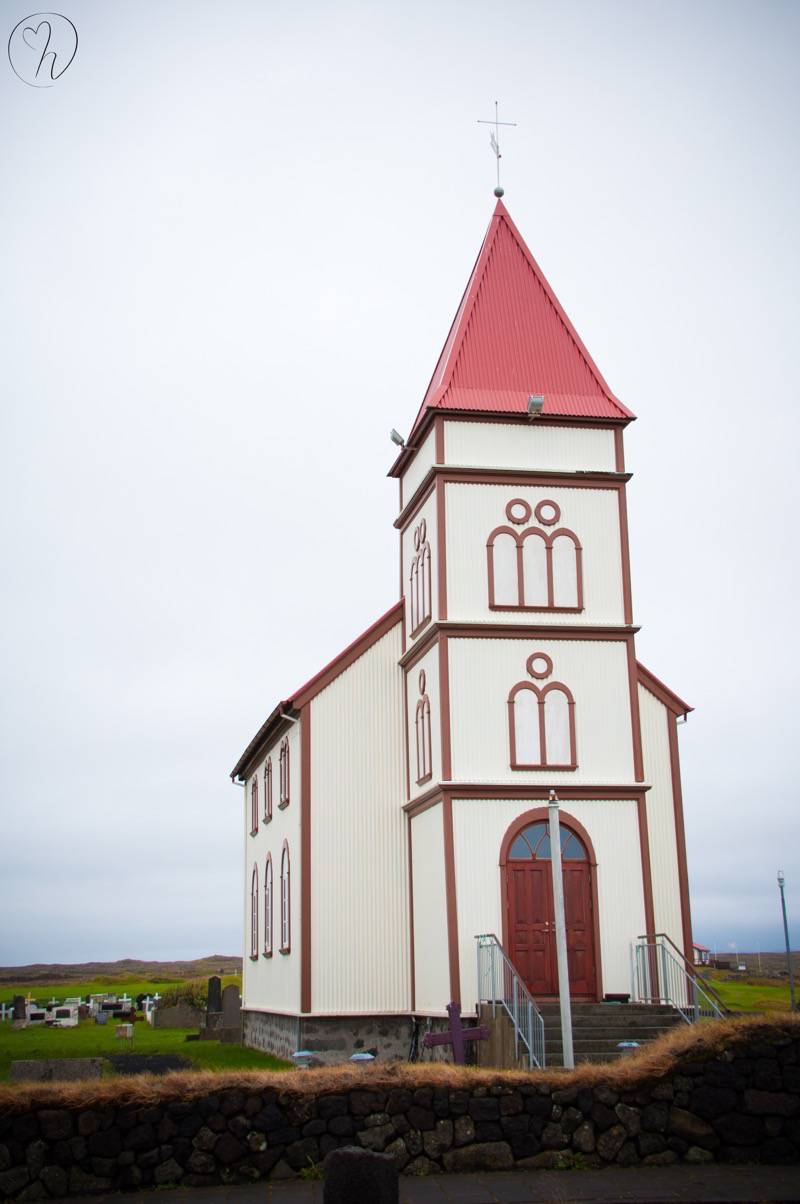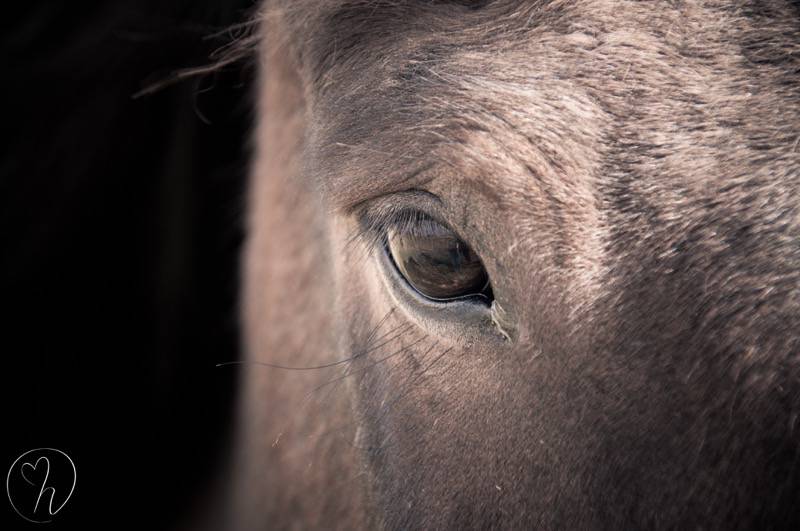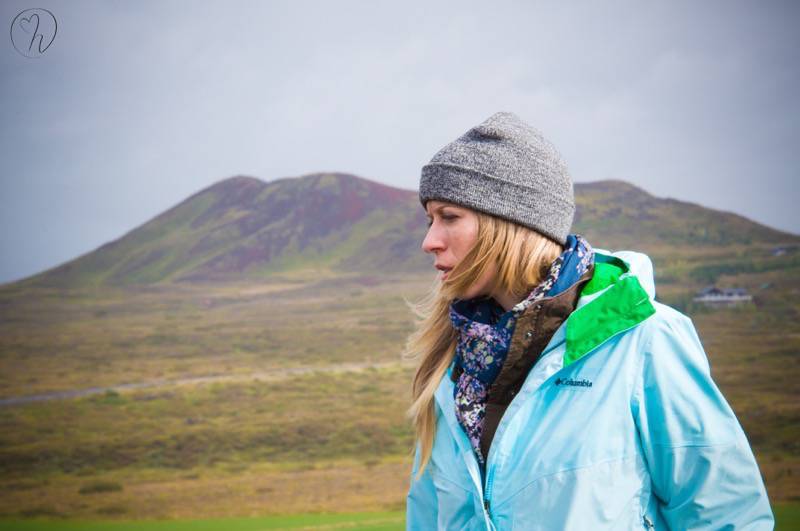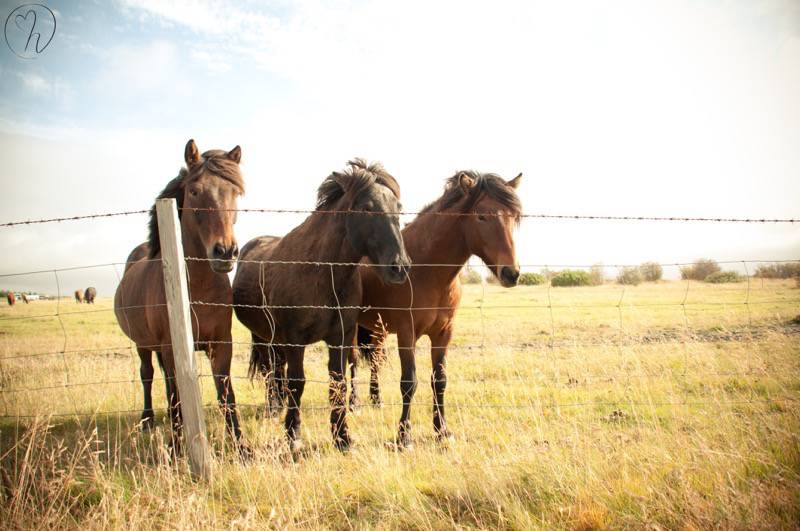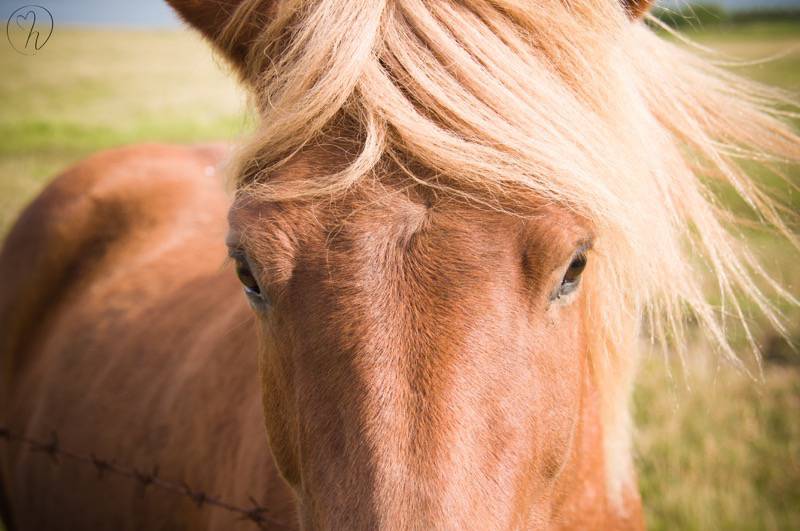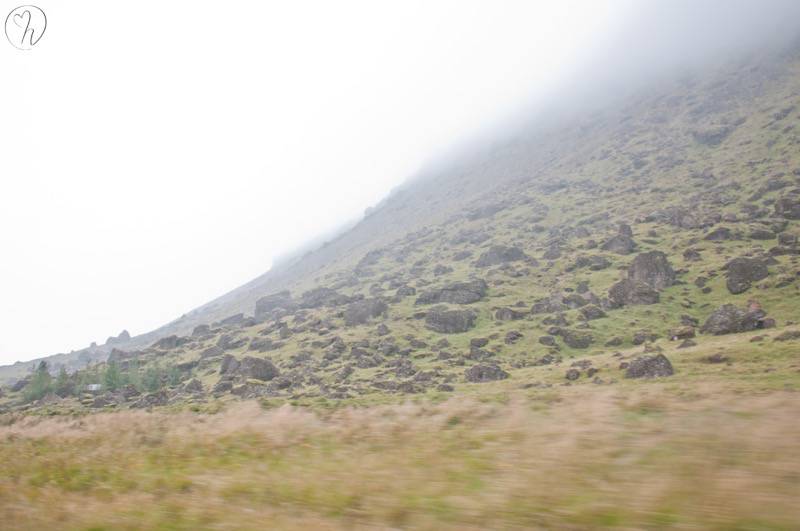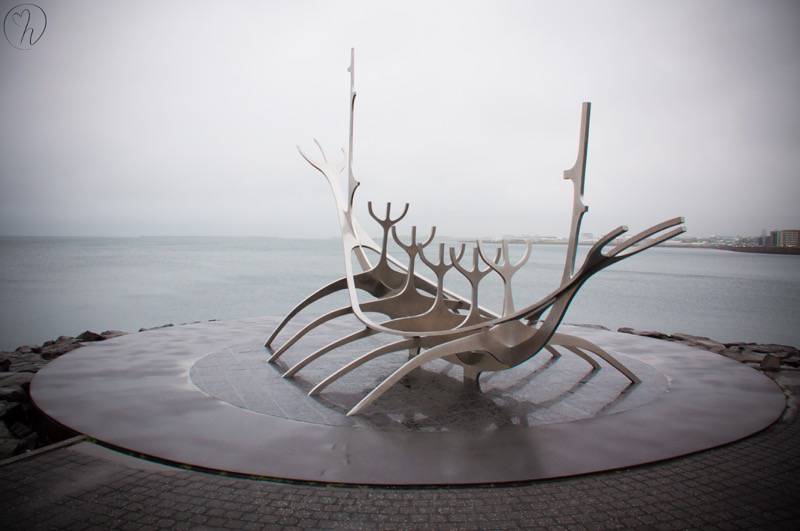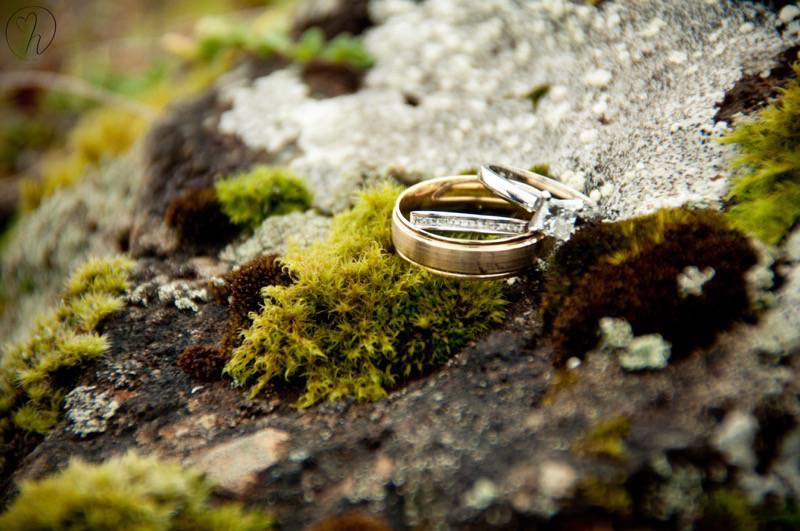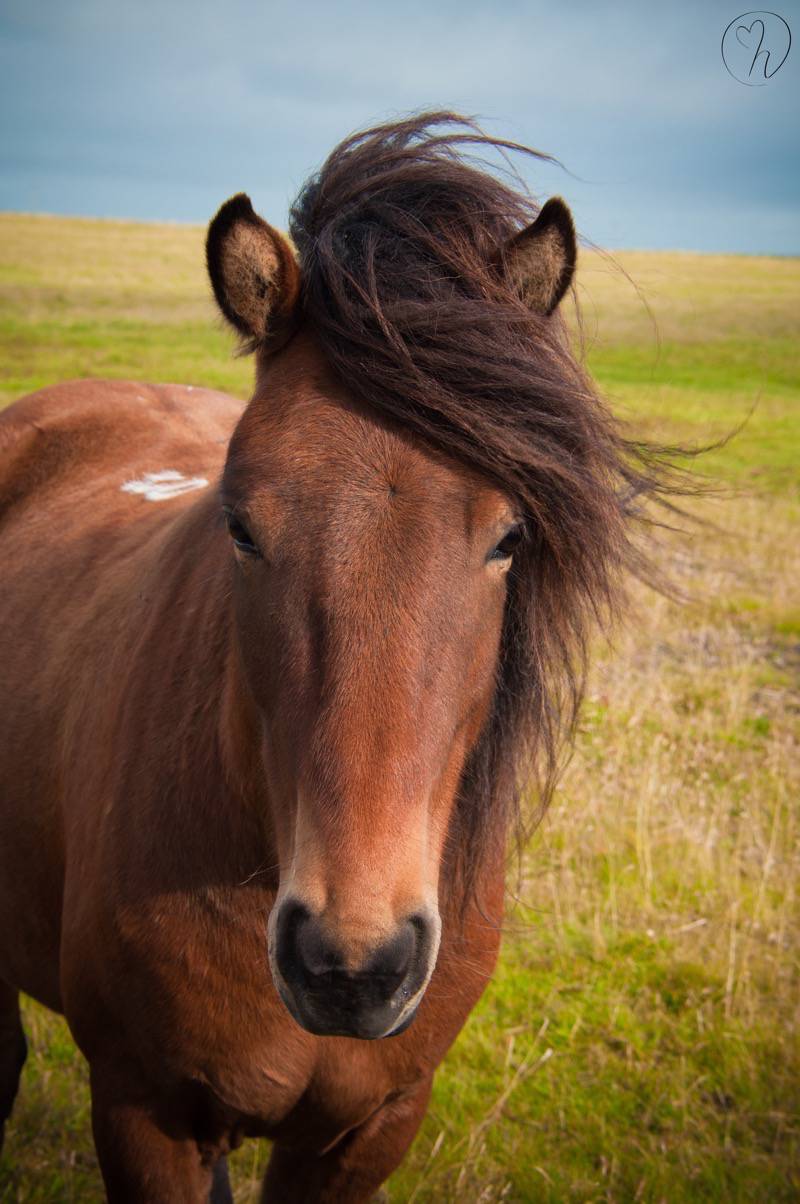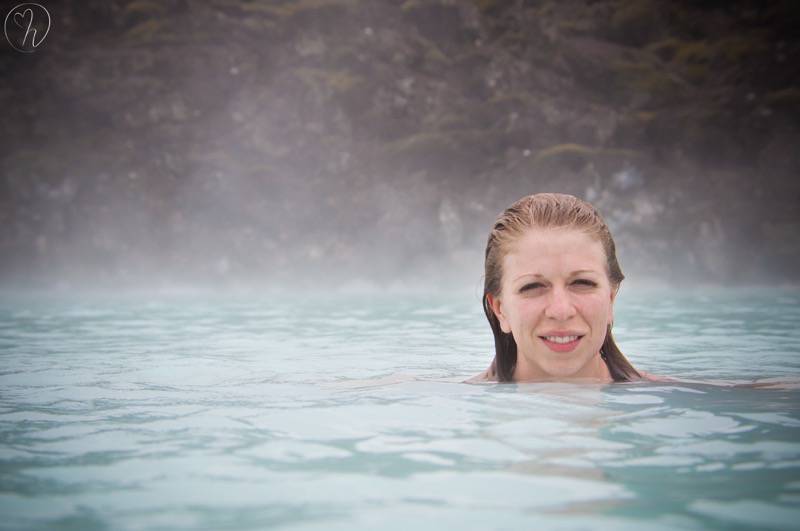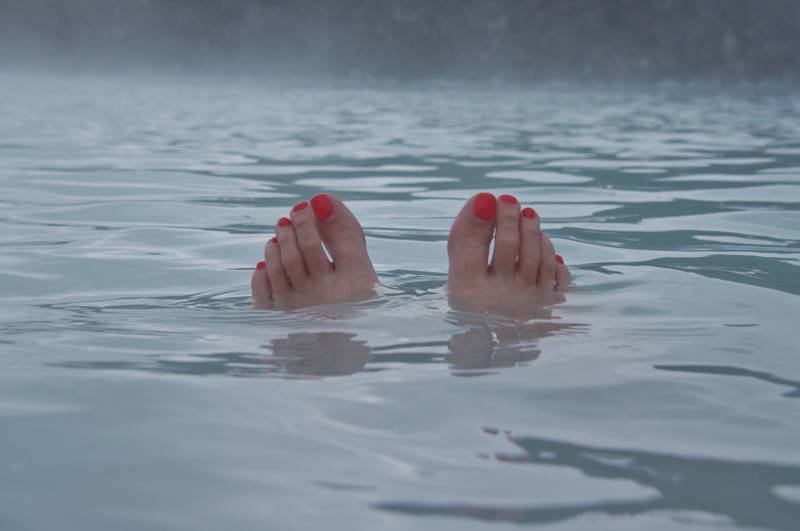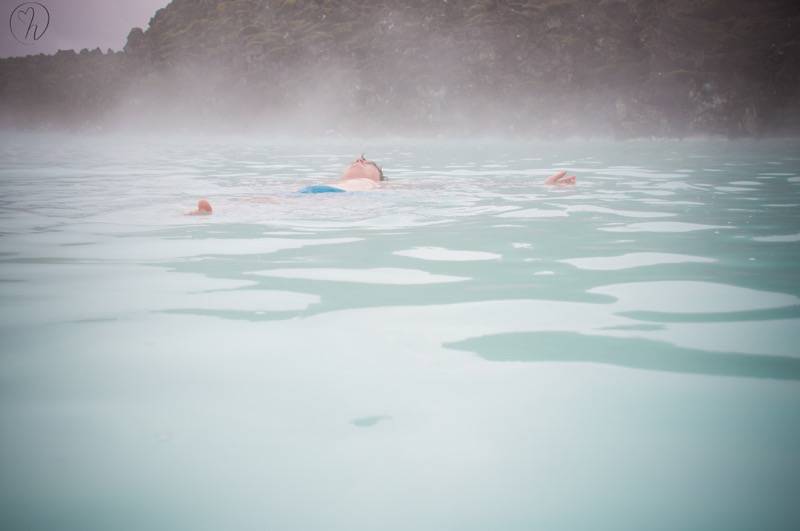 And after eating fermented shark that night, our trip was officially complete.
Now, 8 months later, we are celebrating that glorious day in the small Skogar church with our friends and family. Time for the dancing, time for the cake, and time for the toast to us from those closest to us. Yes, eloping was the best decision we ever made. But celebrating that elopement with our people is the second best.
Here is a short video of this magical trip. Enjoy!
Until next time,