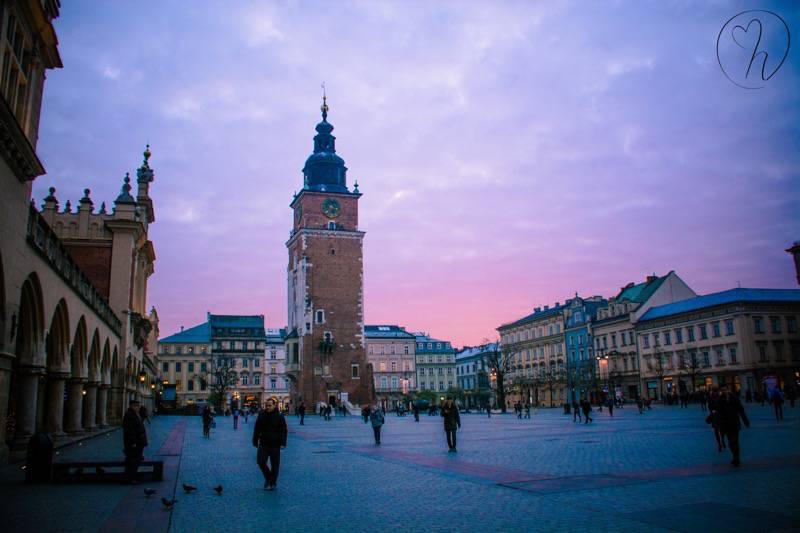 After a long night train, we arrived bright and early in Krakow ready to explore a city full of history. For once on this trip, we planned on venturing away from the city to explore the infamous WW2 concentration camp, Auschwitz. We set a full day aside for the somber depressing walk through the one of the world's most tragic events in history, thinking we were fully prepared to handle the emotions we knew would arise. But first, we had a day to spare and time to burn before we could check into our hotel.
We boarded a train and took a short 20 minute ride to the Wieliczka Salt Mine. I guess I knew what a salt mine was. I knew I'd be underground, and I knew there would be some walking. What I didn't know was that we would be trekking down over a thousand feet deep into the ground through a labyrinth of dark tunnels filled with marvelous carvings made from the surrounding salt deposits. A thousand feet! Just think, that's about the height of New York's Chrysler Building. I had no idea I was capable of walking that much. I also didn't know I would feel a slight sense of panic when I realized that there was a thousand feet of dirt between me and fresh air. However, the wondrous surrounding salt statues and beautiful sparkling caverns kept my mind occupied. And my love for salt (seriously, I really love salt!) was brought to a new appreciation, especially when we walked into the huge Salt Cathedral made completely from salt down to the beautiful chandeliers.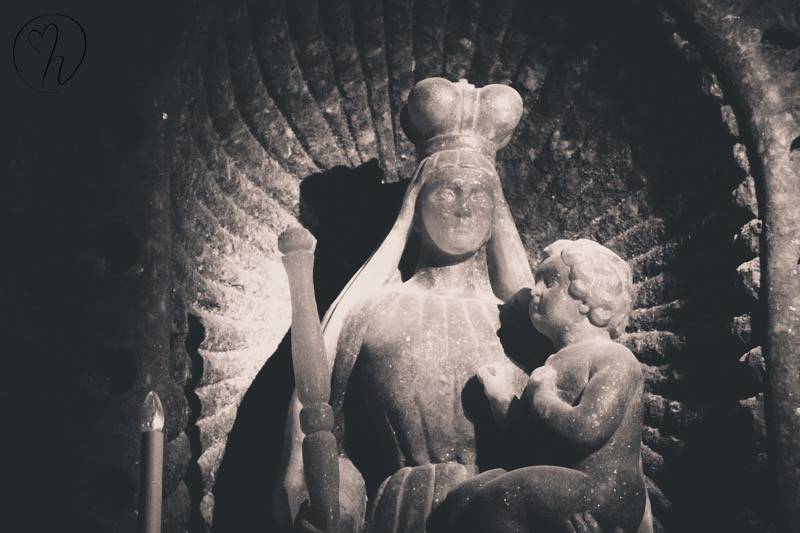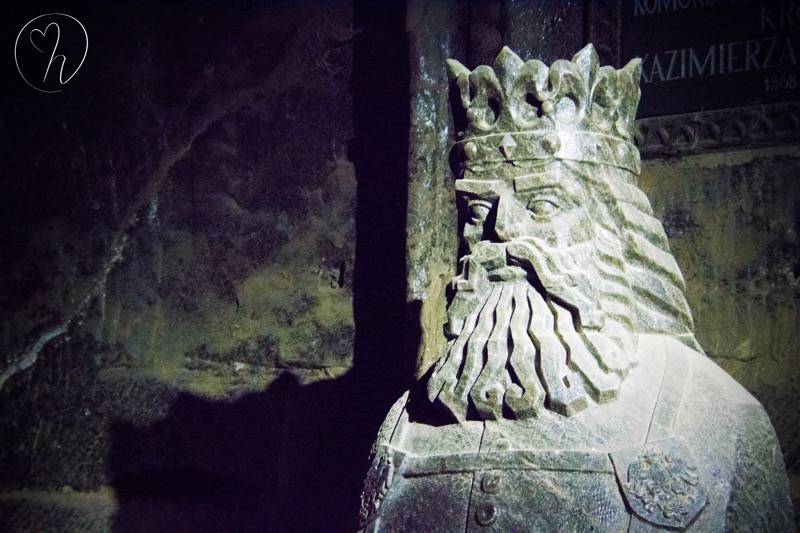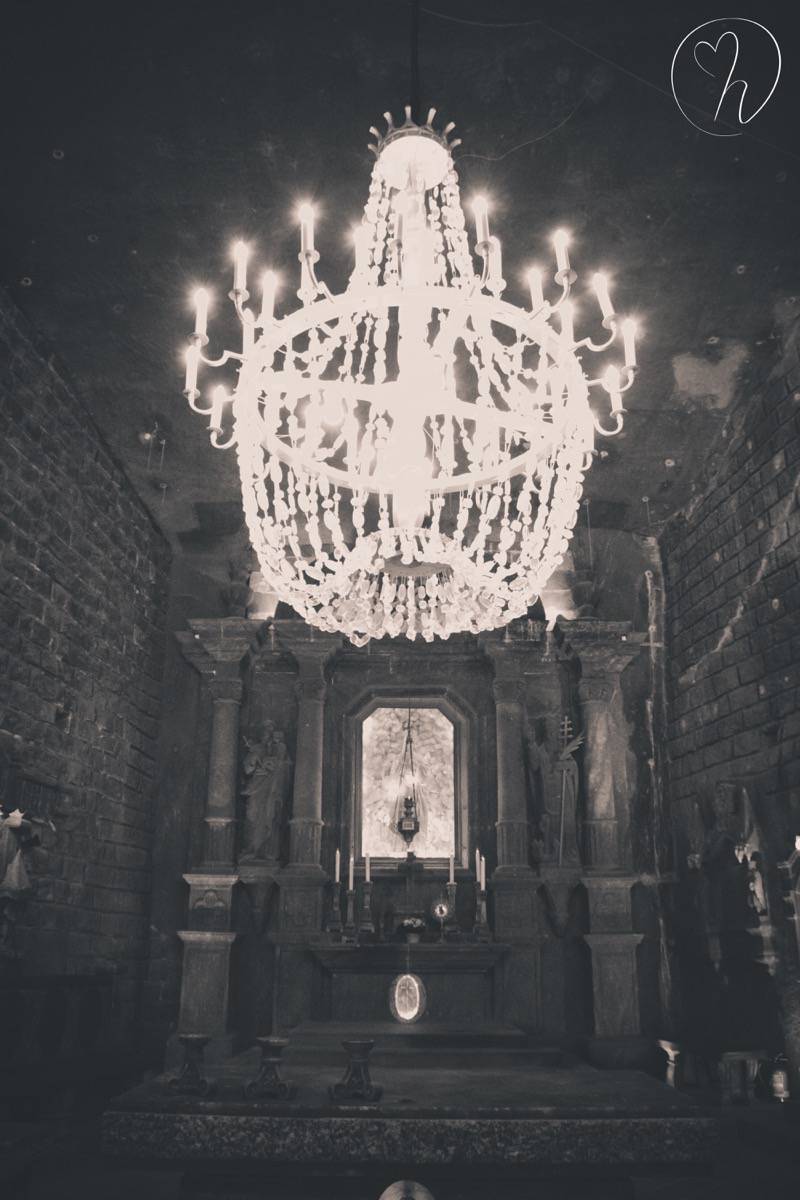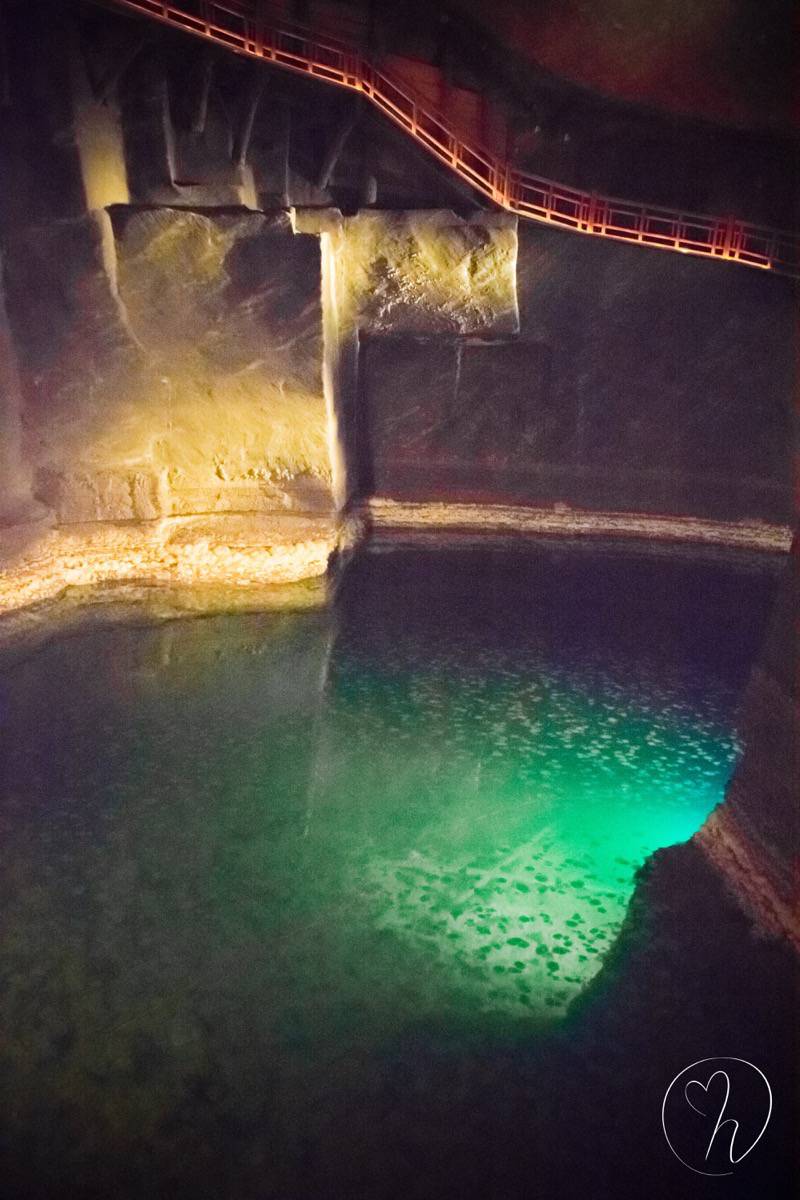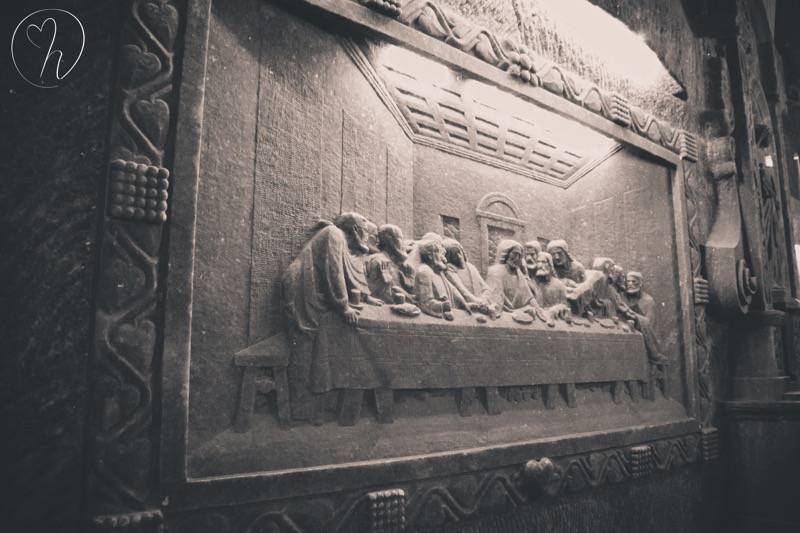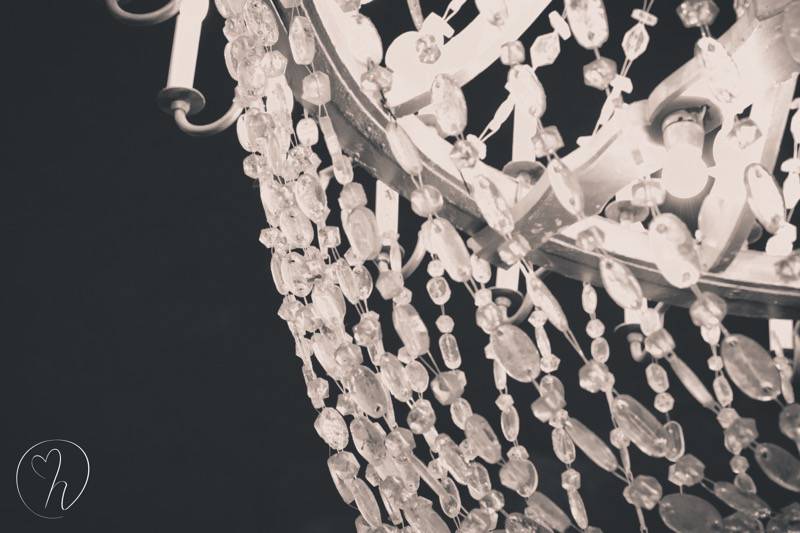 The salt mines took a lot of energy out of us, especially since my body was busy producing another human. So we spent the rest of the day relaxing in an underground pub eating pierogis (Polish dumplings) and preparing for our morning trip to Auschwitz.
The following morning, we loaded up in a decently comfortable van and took a two hour drive out of the city. Our guide prepared us for the trip by playing a documentary in the van. The documentary did the trick. There was no laughing, no friendly banter between guests, no jittering from anticipation. It was solemn and quiet when we pulled up the foggy barbed wired camp. I could feel my chest tightening, knowing what my hormones were about to put me through.
Turns out, the weather also helped set the mood. It was a dreary, drizzling, foggy day. As we walked slowly through the camp, we could feel the presence of suffering, pain, and sadness. It took over me like being dunked in ice water. I did my best to keep my emotions in check. But I broke, many times. And as I tried to hide the tears running down my cheaks, I realized, I wasn't the only one struggling to keep it together.
You might be wondering why we would spend our much needed vacation in such a depression place. The truth is, I welcomed it. I needed a dose of compassion for human kind. I needed to be reminded what we are capable of. For those of us that have been blessed with cushiony, plush, lives, sometimes it can be easy to forget about the suffering others must endure. Some perspective will bring you back to realty quickly.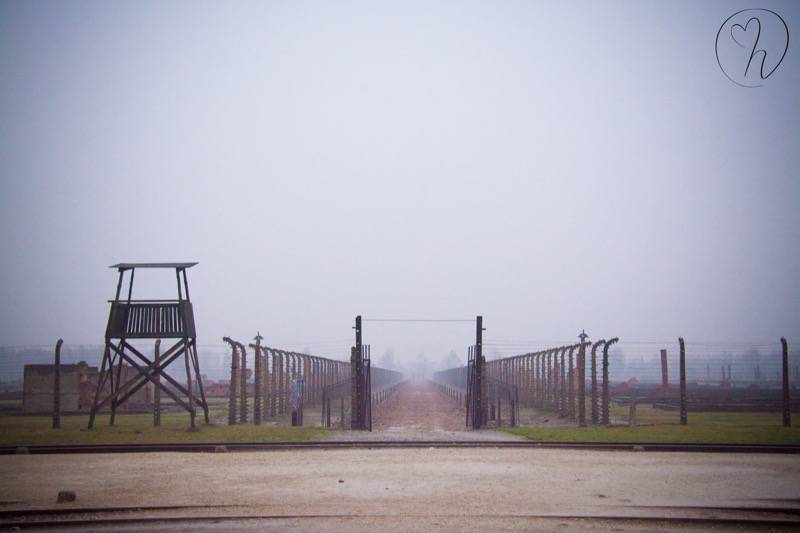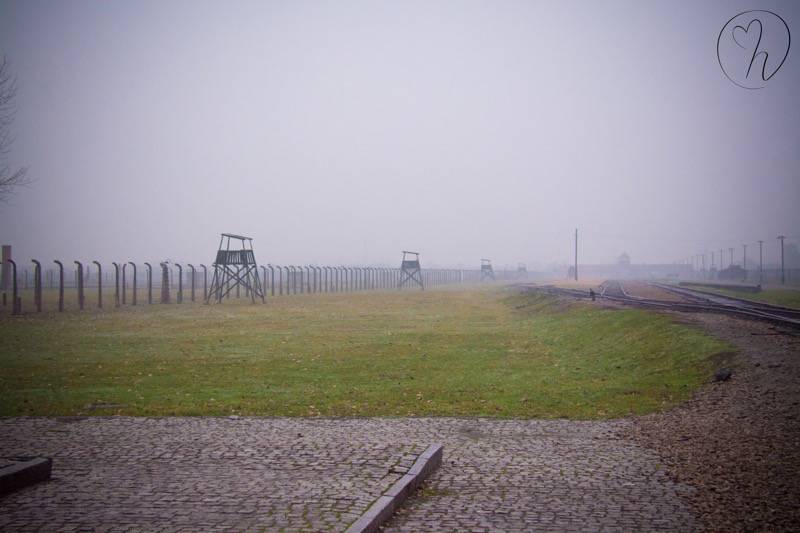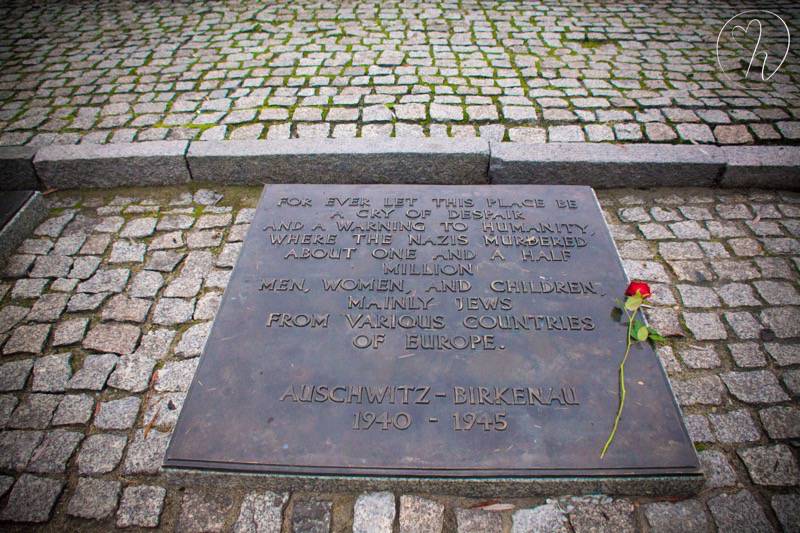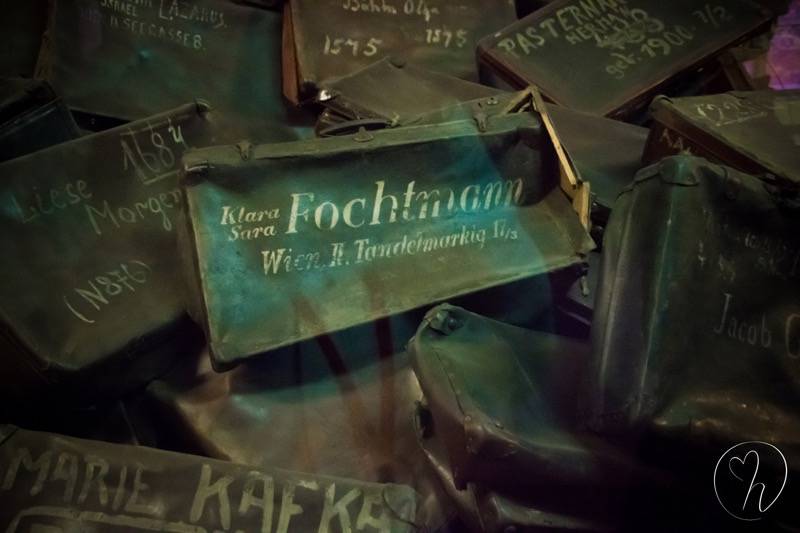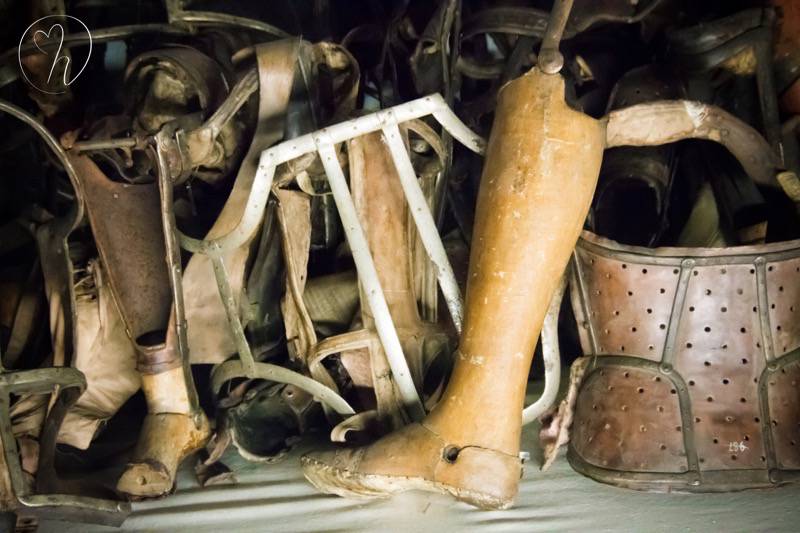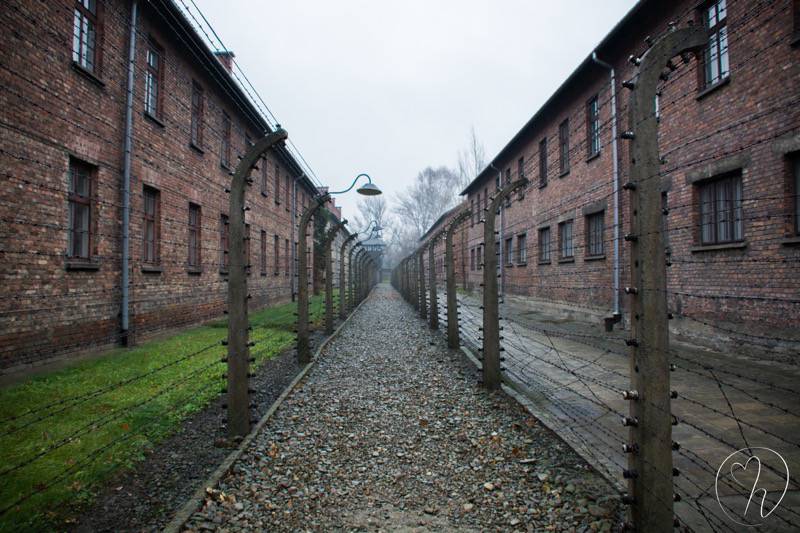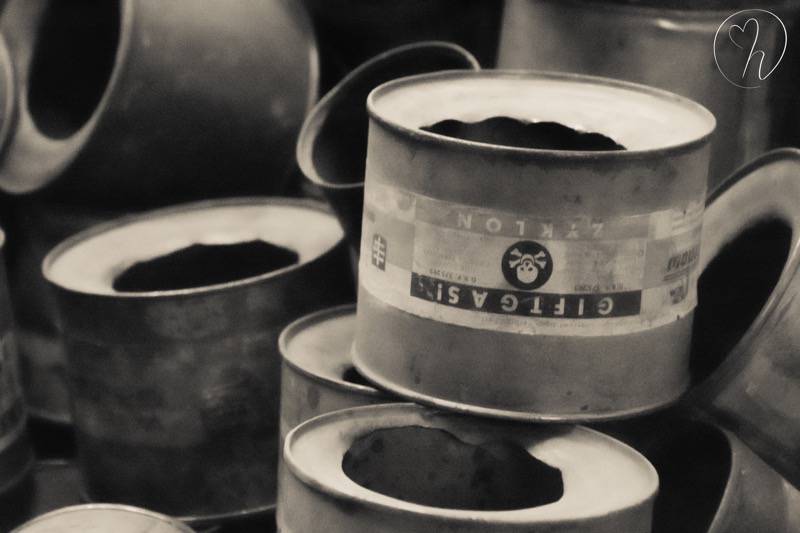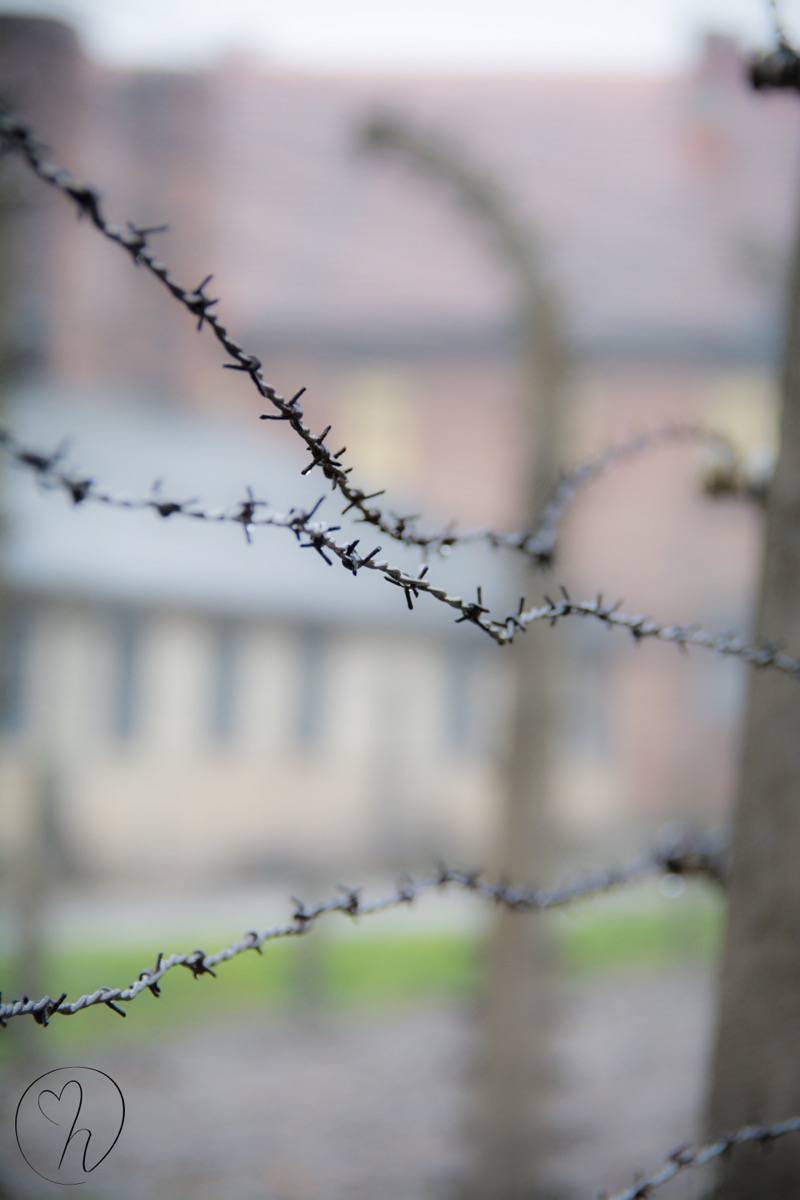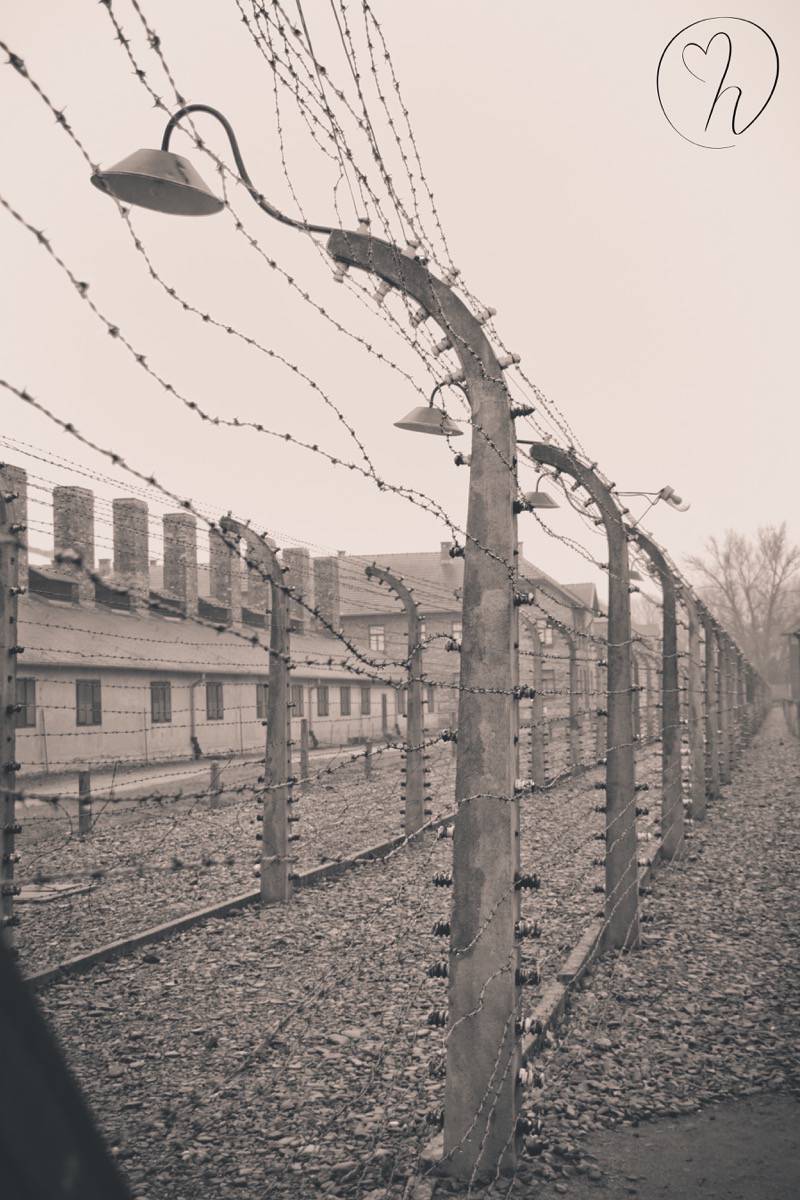 By the time we arrived back in Krakow, my emotions had drained me of energy. So, Jason and I sat down to a quiet dinner and discussed how we felt about the experience. It was very different from our average conversations where we would recap the adventures of the day. In a way, the sentiment was so deep that it brought us closer to have shared the moment together.
The next day, we brushed the sad emotions aside and headed out to see what made Krakow such a delightful city. We spent the day touring churches and castles, eating the local street food, and strolling the town square. We ended the night with a romantic ride in a horse-drawn carriage before saying our goodbyes to the beautiful city.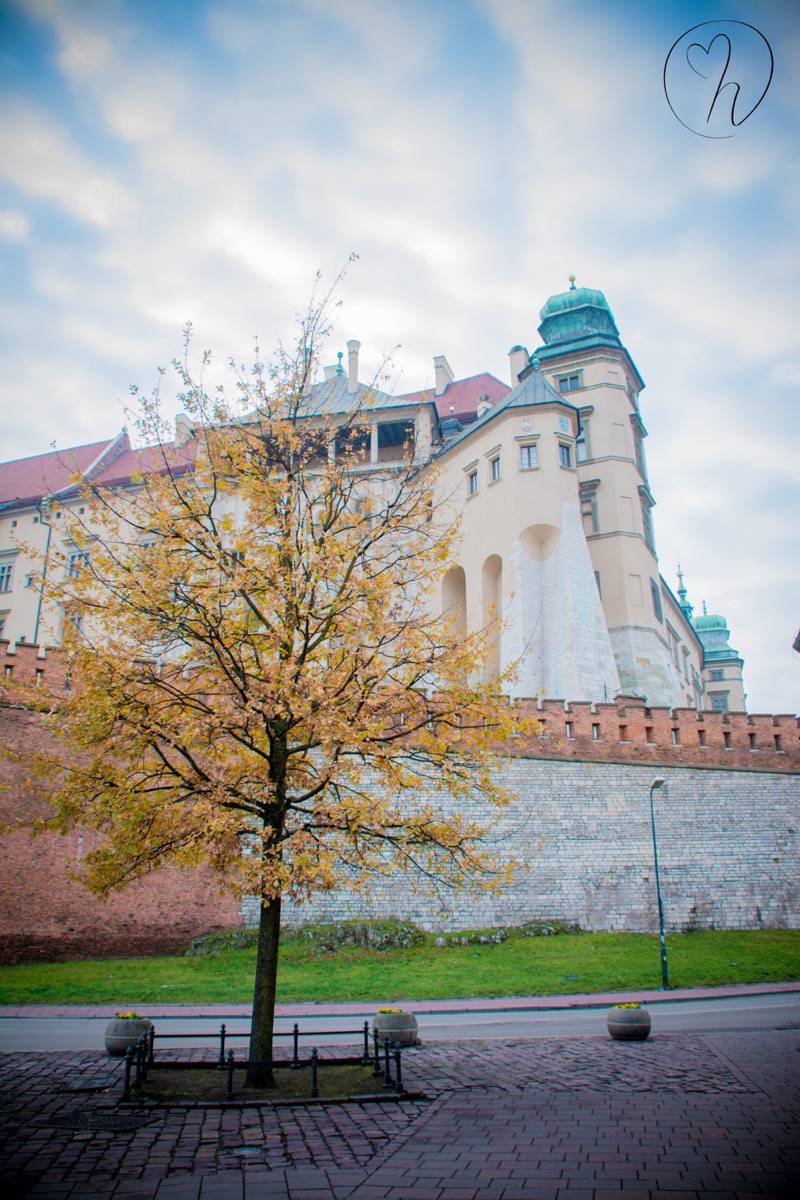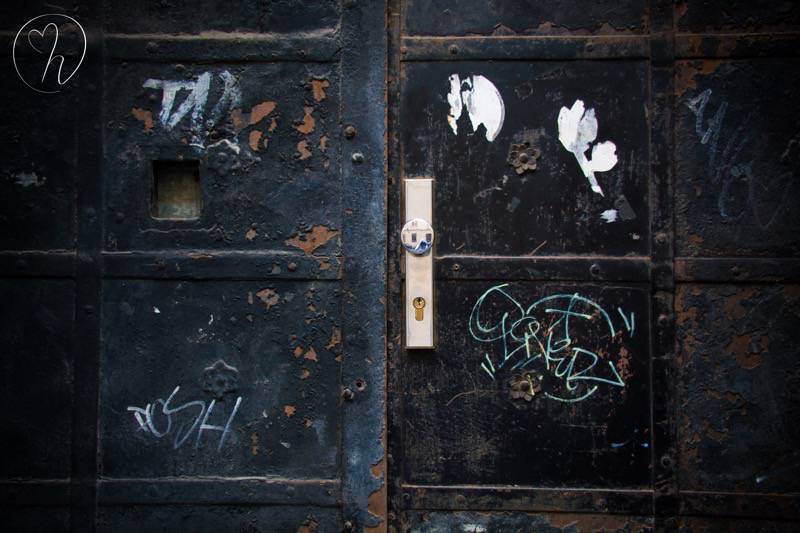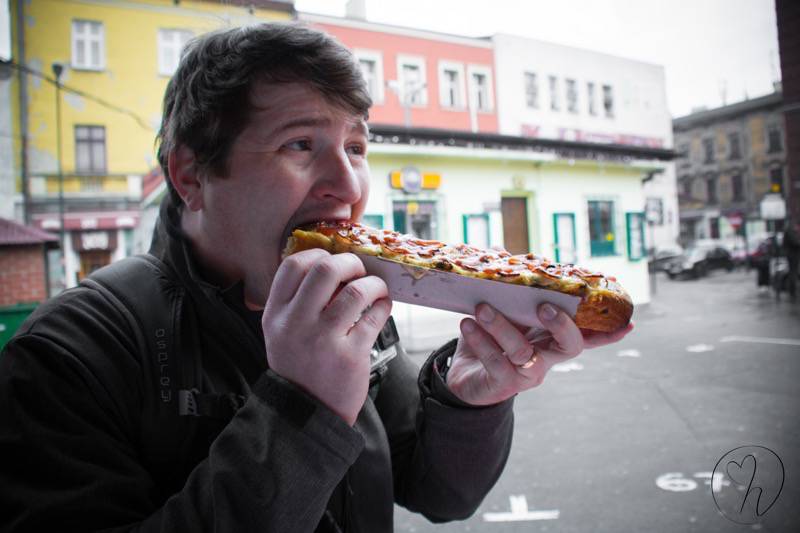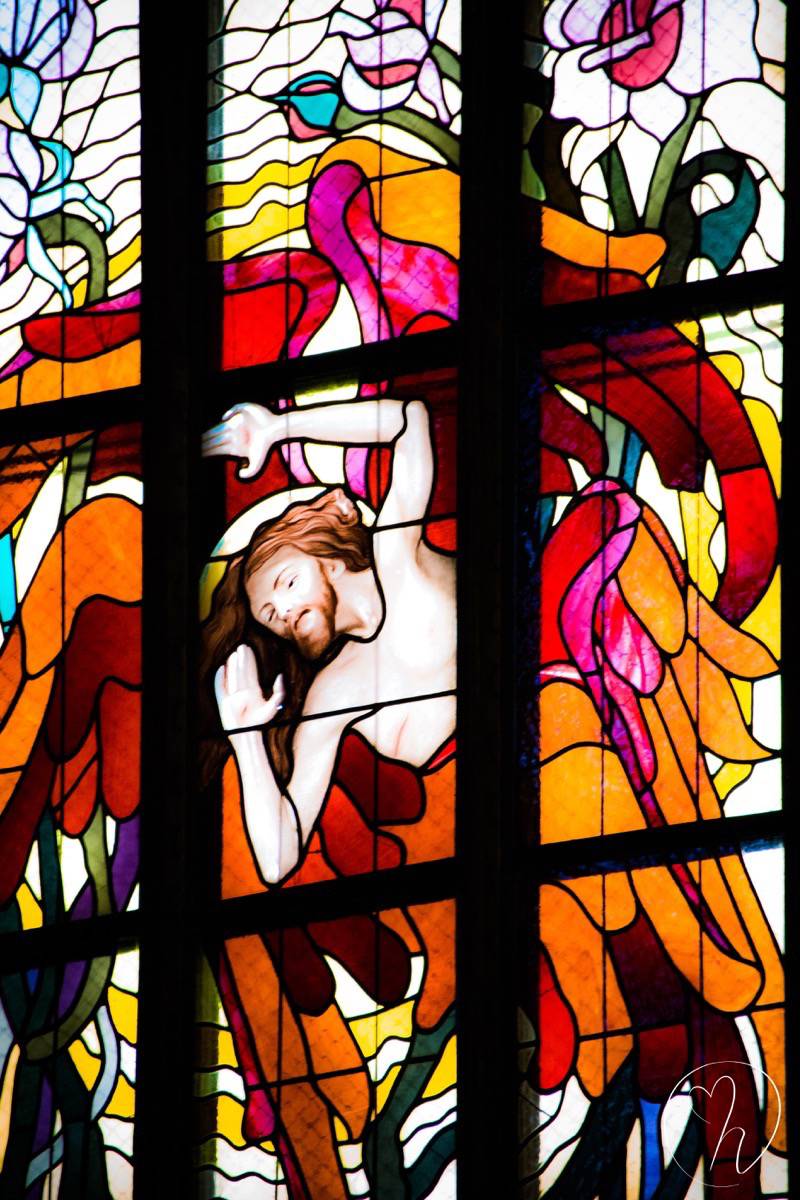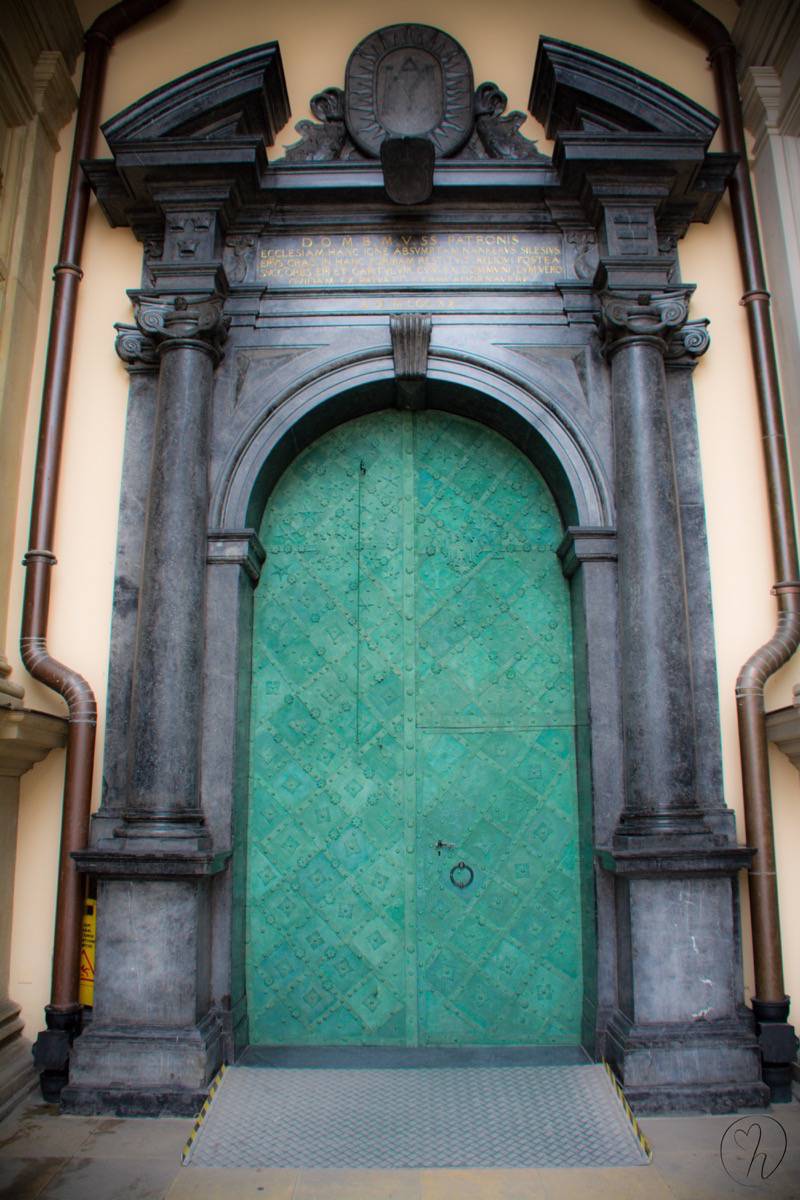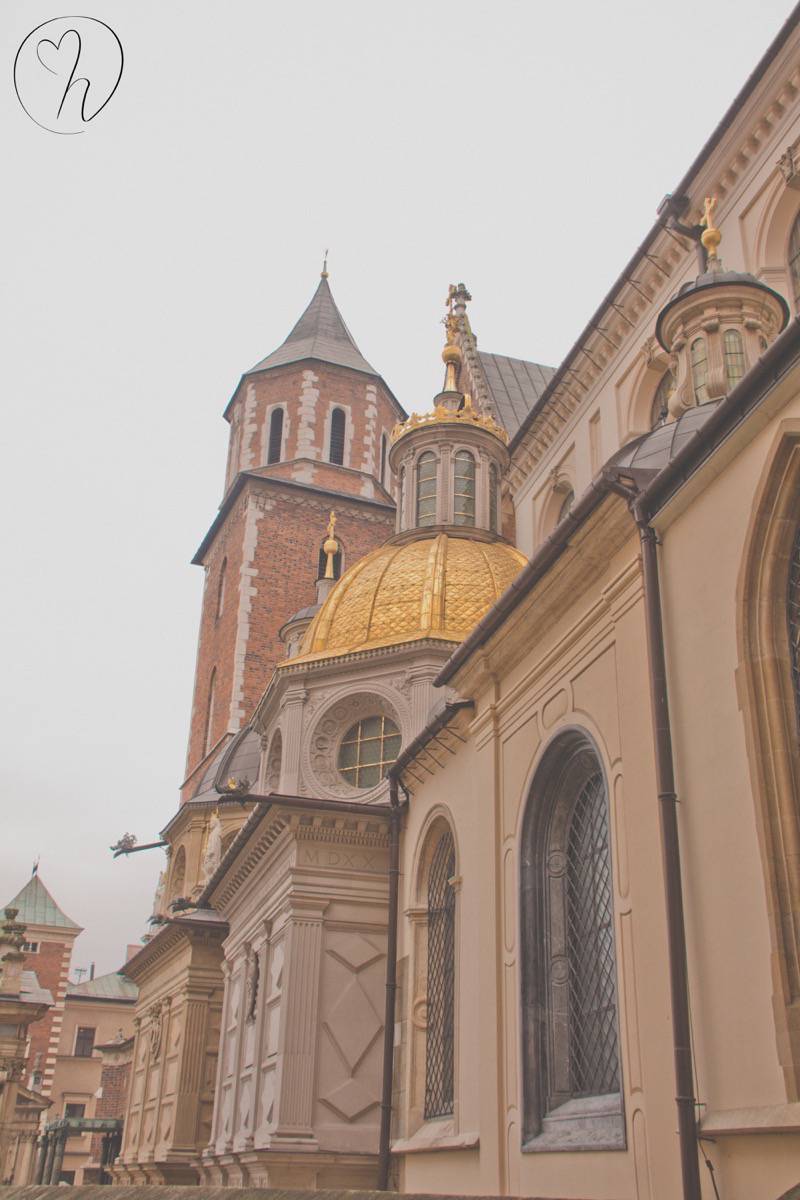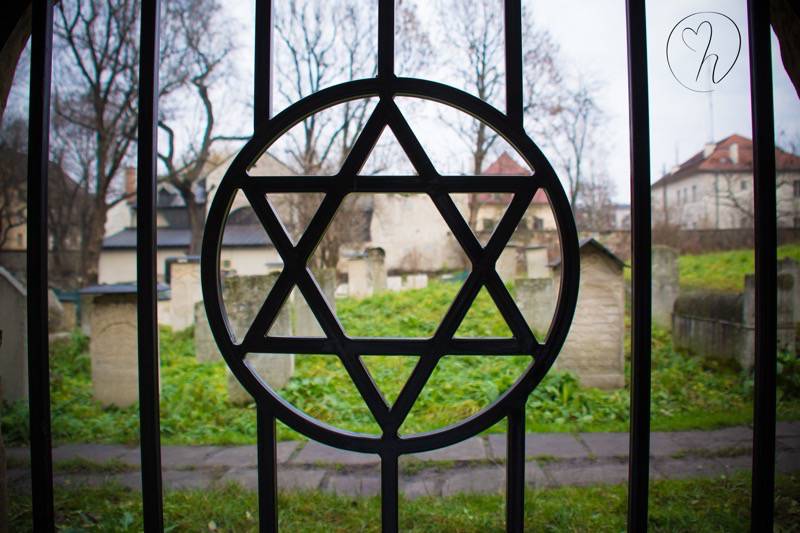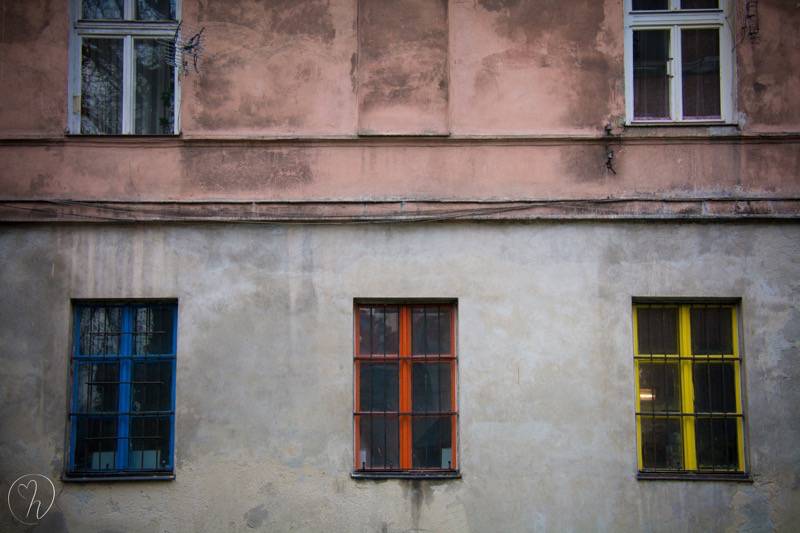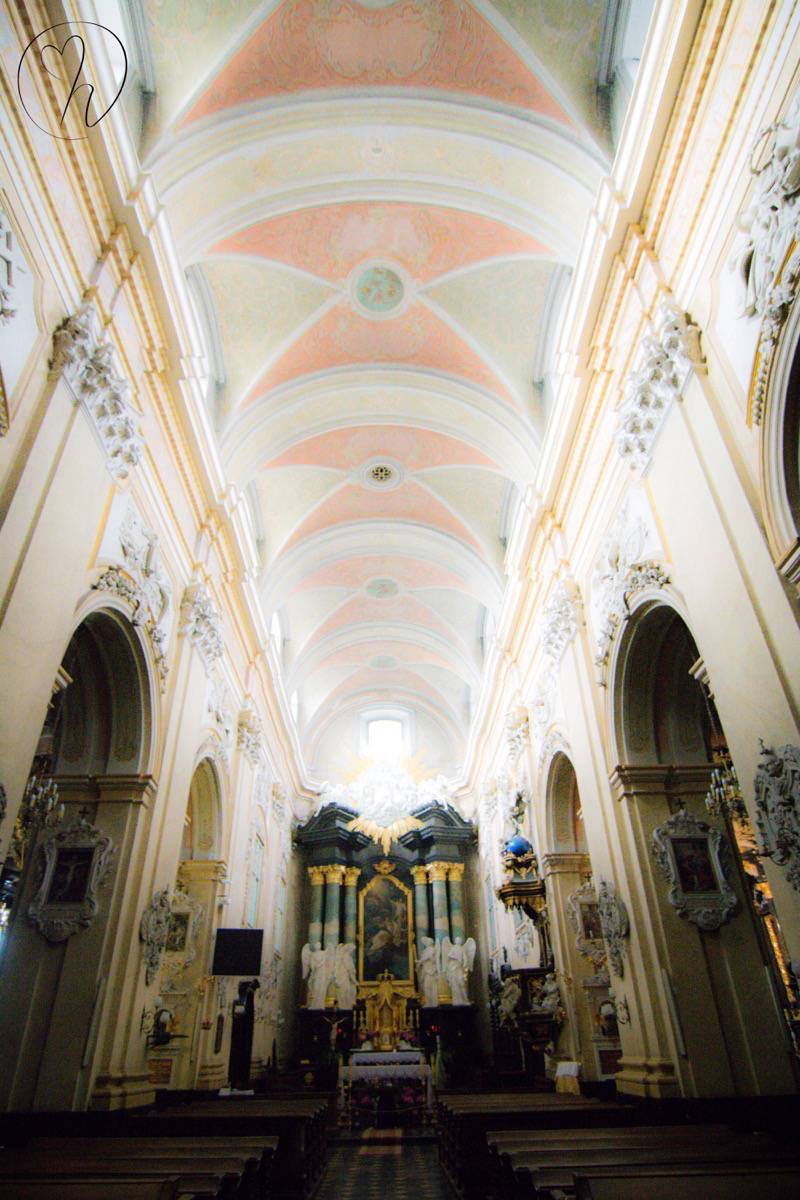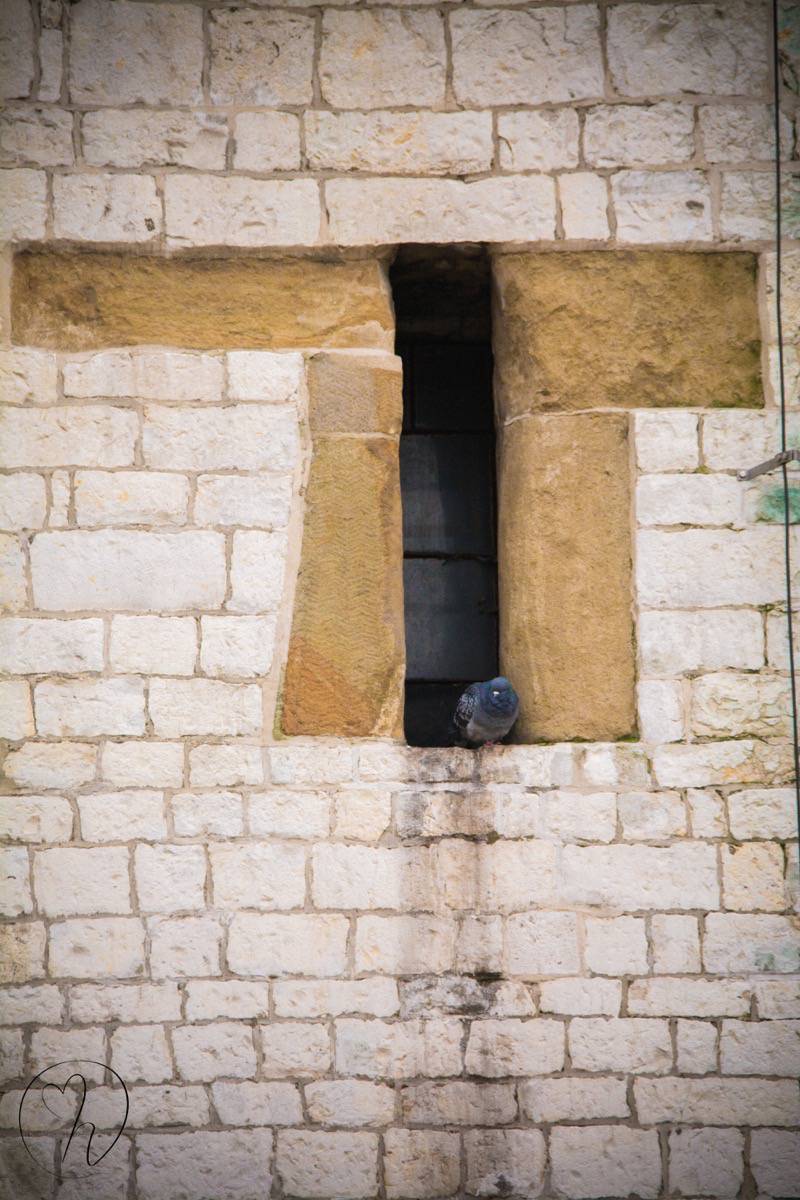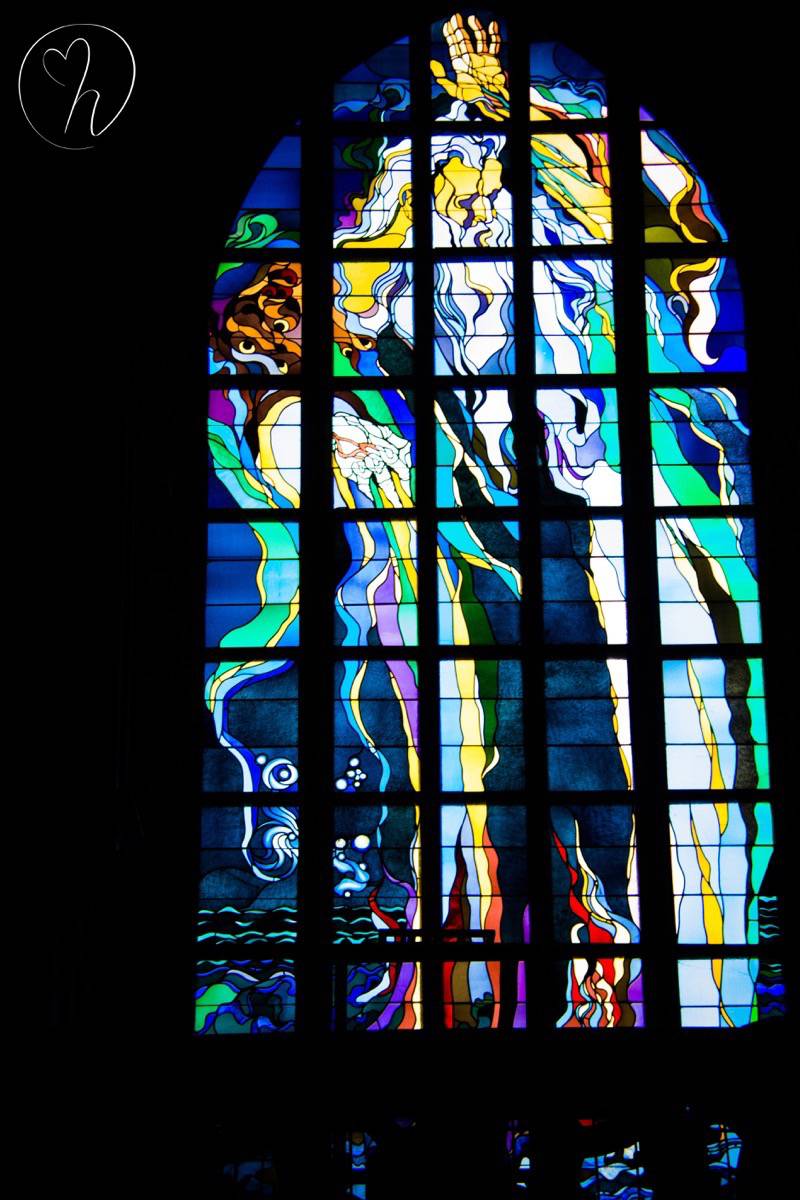 Through all the sad history Poland has endured, we were still able to experience the wonder and amazement this magical city contained. I like to think we left Poland as better, more mature people, ready to make a difference in the world our child would grow up in. We slept that night on the cramped train dreaming of a world in which our future child would never have to experience such pain.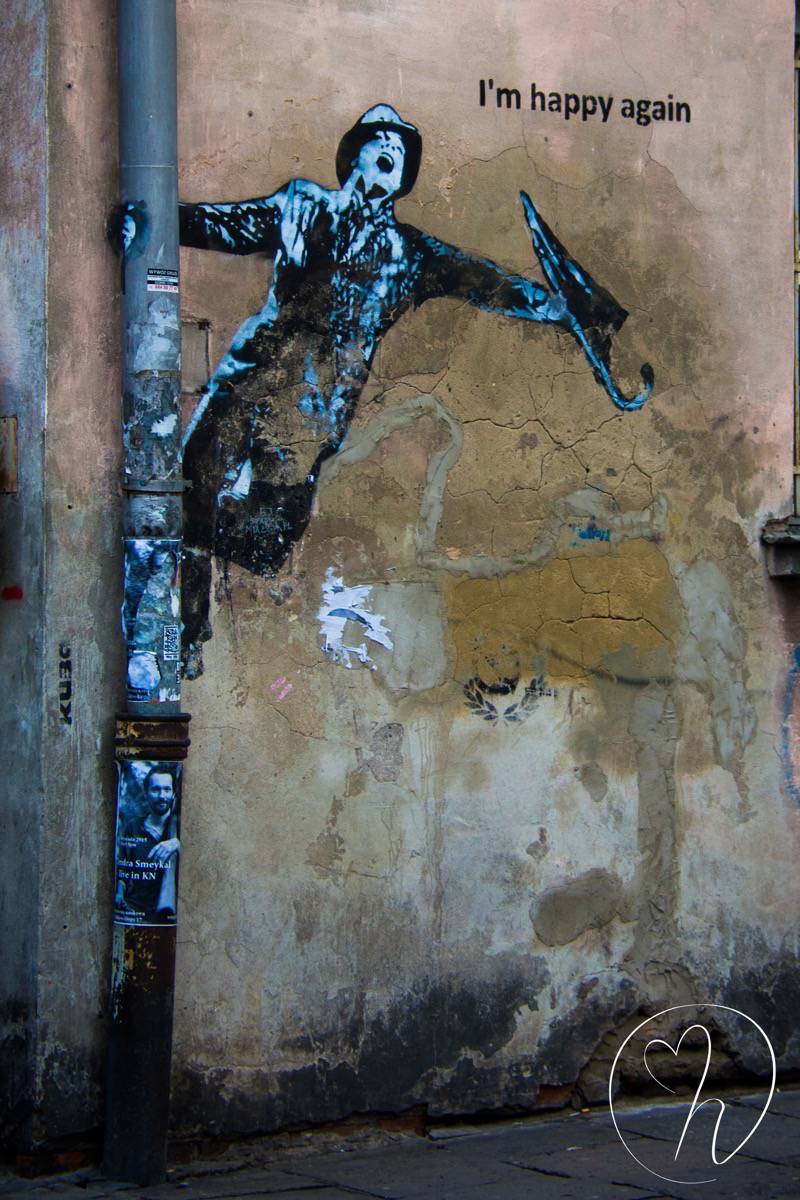 Until next time,