I admit it, I LOVE weddings. The romance, the tears, the cake, and, most of all, the dancing! So, when our friend, Jit, invited us to his Hindu wedding in India, I was ecstatic! I had no idea what to expect really. My knowledge of Hindu weddings was pretty scarce. Ok, so maybe it was non-existent. Something about red wedding dresses and the groom riding an elephant… Right? Well, that all changed, kind of… Our experience enlighten my view of Southern Indian customs. Although, I'm still a little fuzzy on the details. Due to the language barrier, most of the time, Jason and I had absolutely no idea what was going on.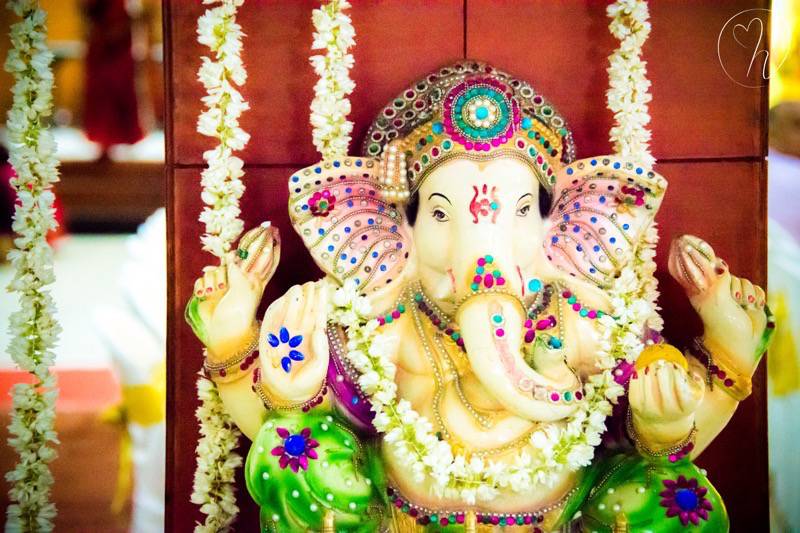 Our wedding experience started in Trivandrum with a quick shopping trip to find wedding cloths for Jason and I. We needed to look like we fit in (well as much as two Americans in a sea of Indians can fit in). Jit had arranged for an artist to come to my hotel and decorate my hands and arms with mehndi. I sat for a couple hours while the artist hand painted intricate details on my arms. I loved the delicate mandala design.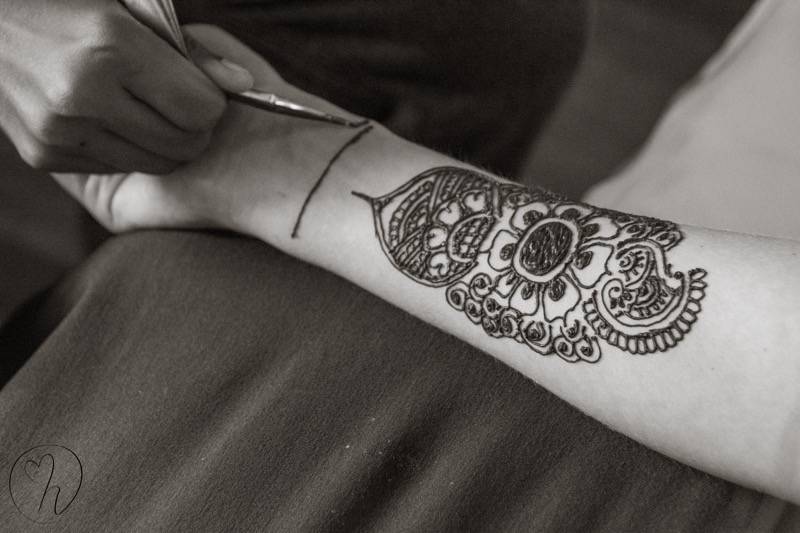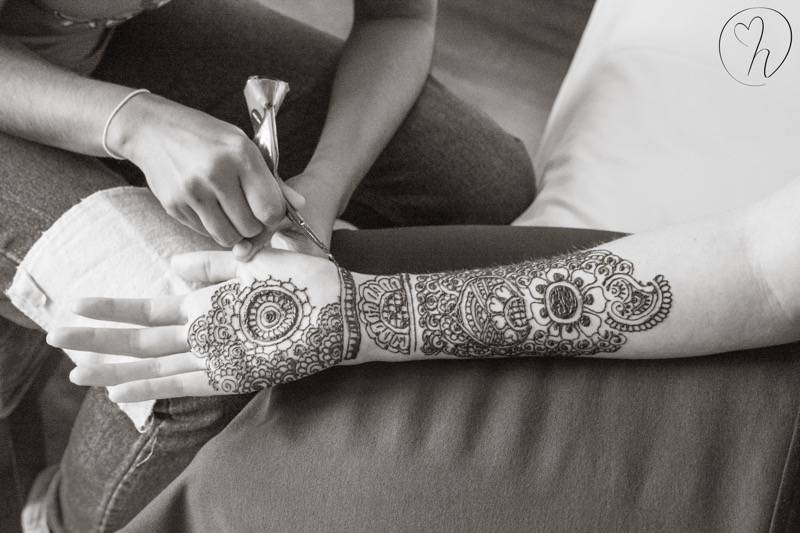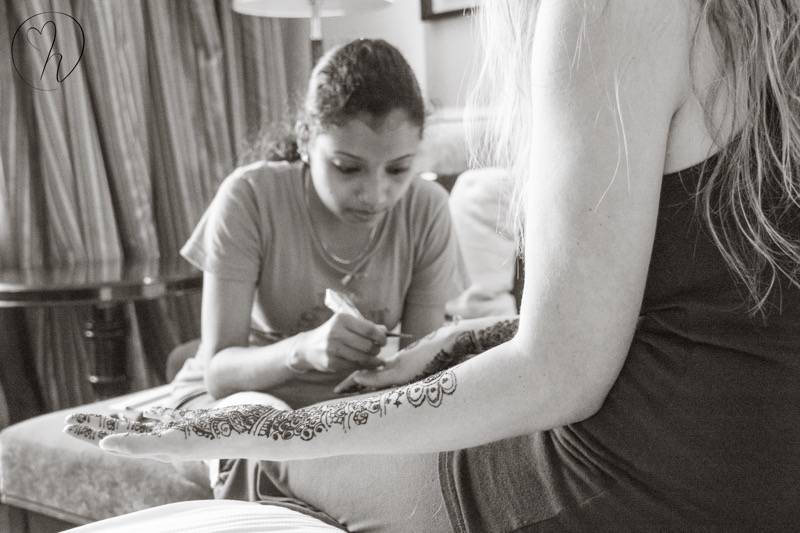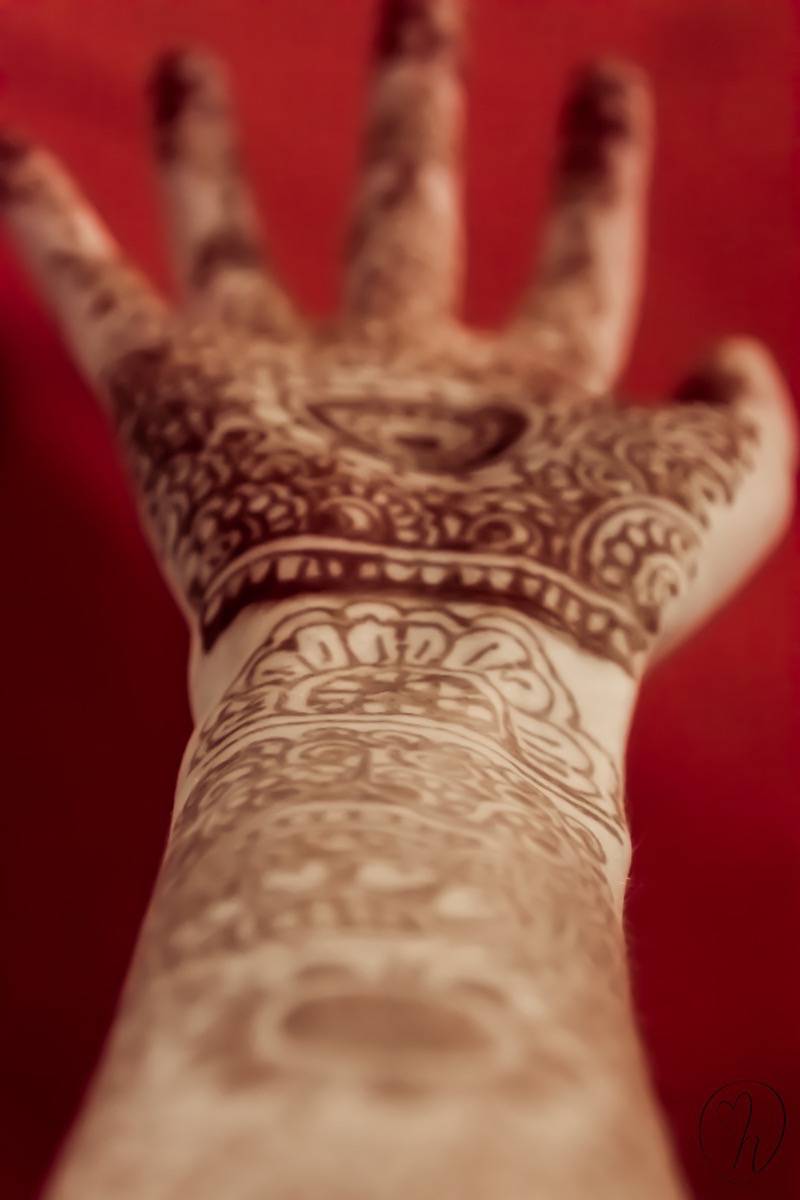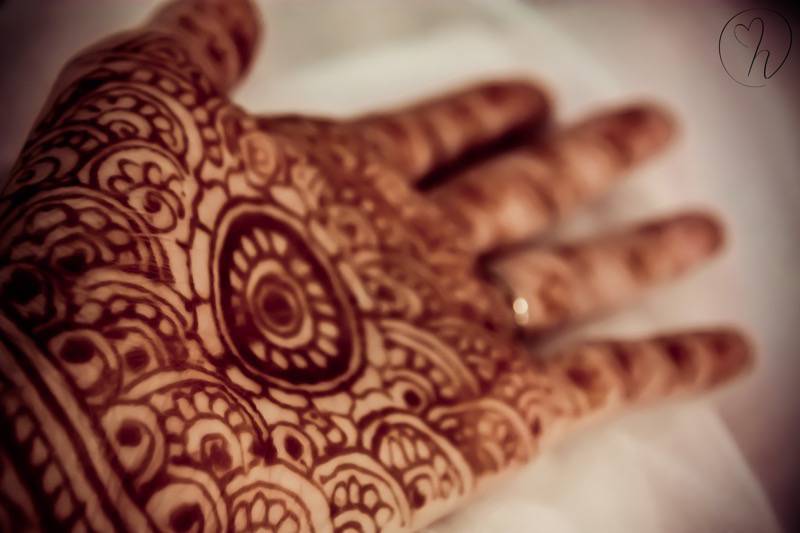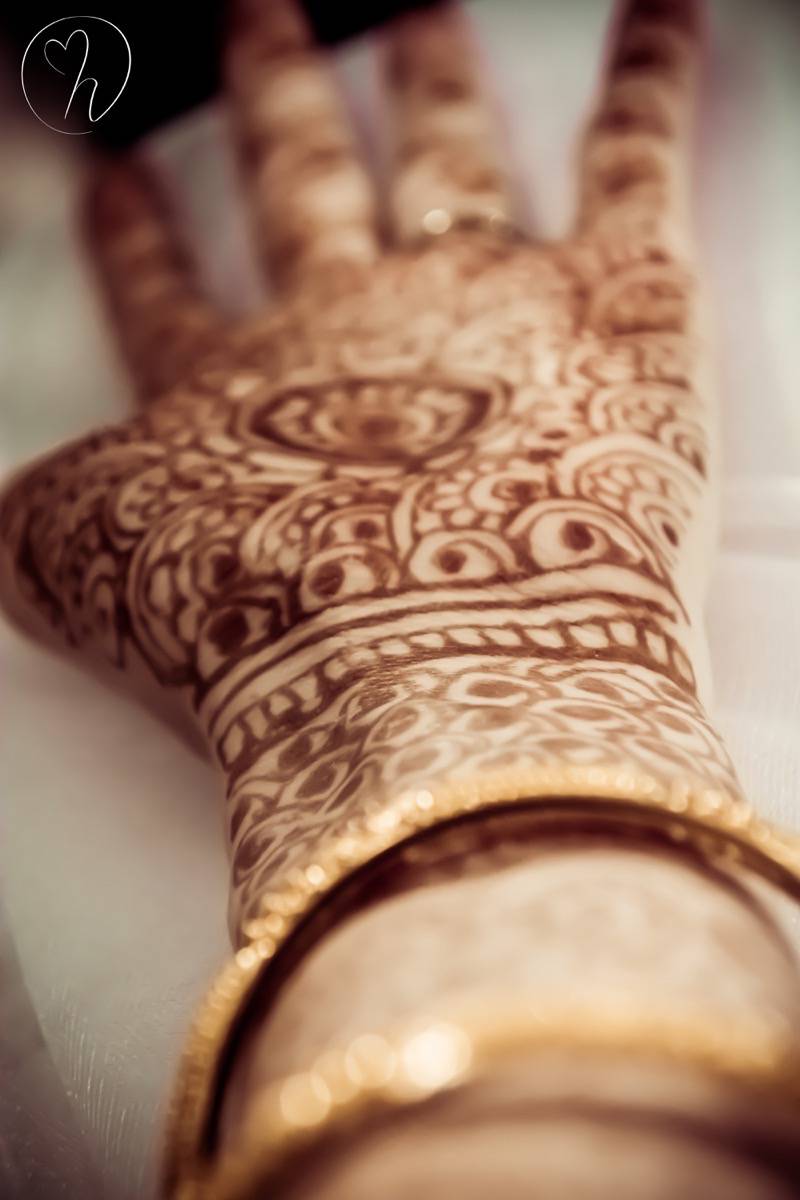 Then, Jason and I put on our first set of Indian attire for the rehearsal dinner. I felt like a princess in my ivory and gold dress, and Jason looked sharp in his matching tunic.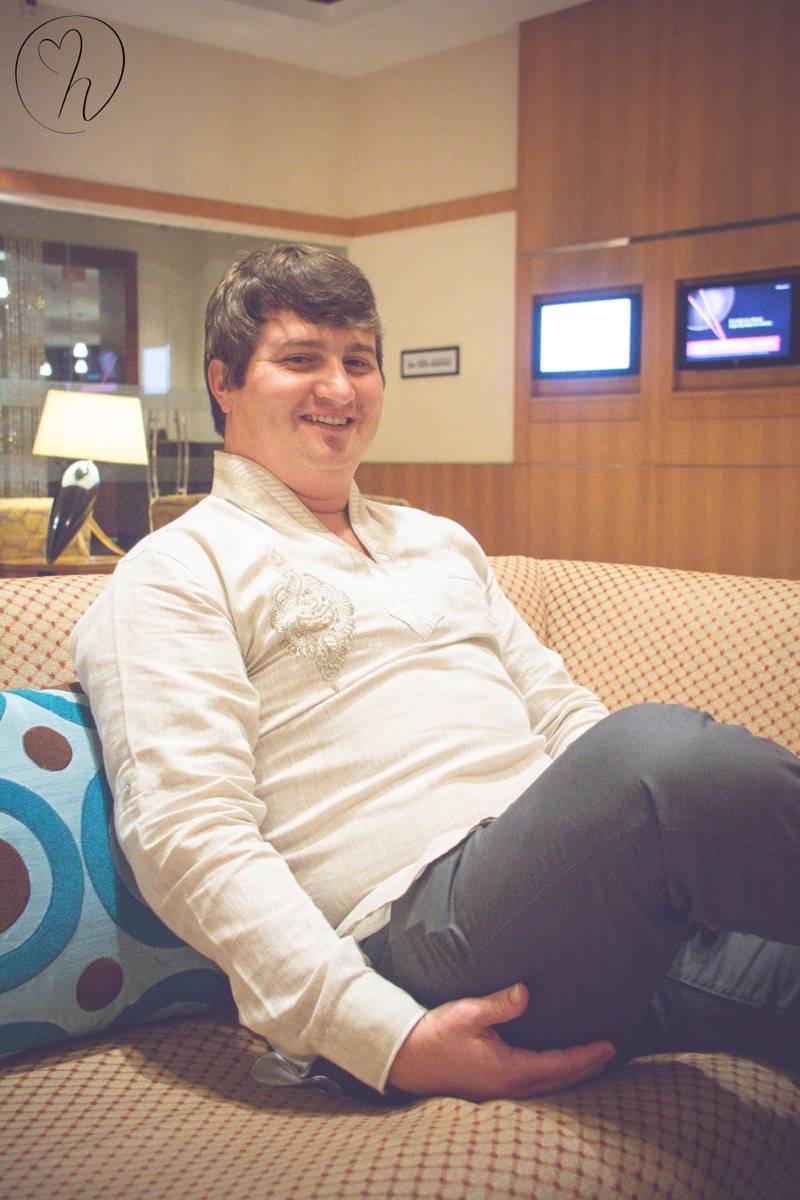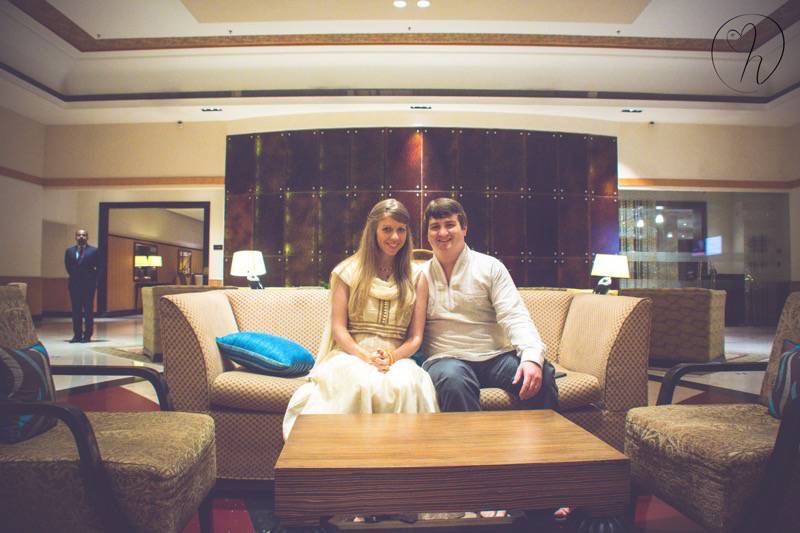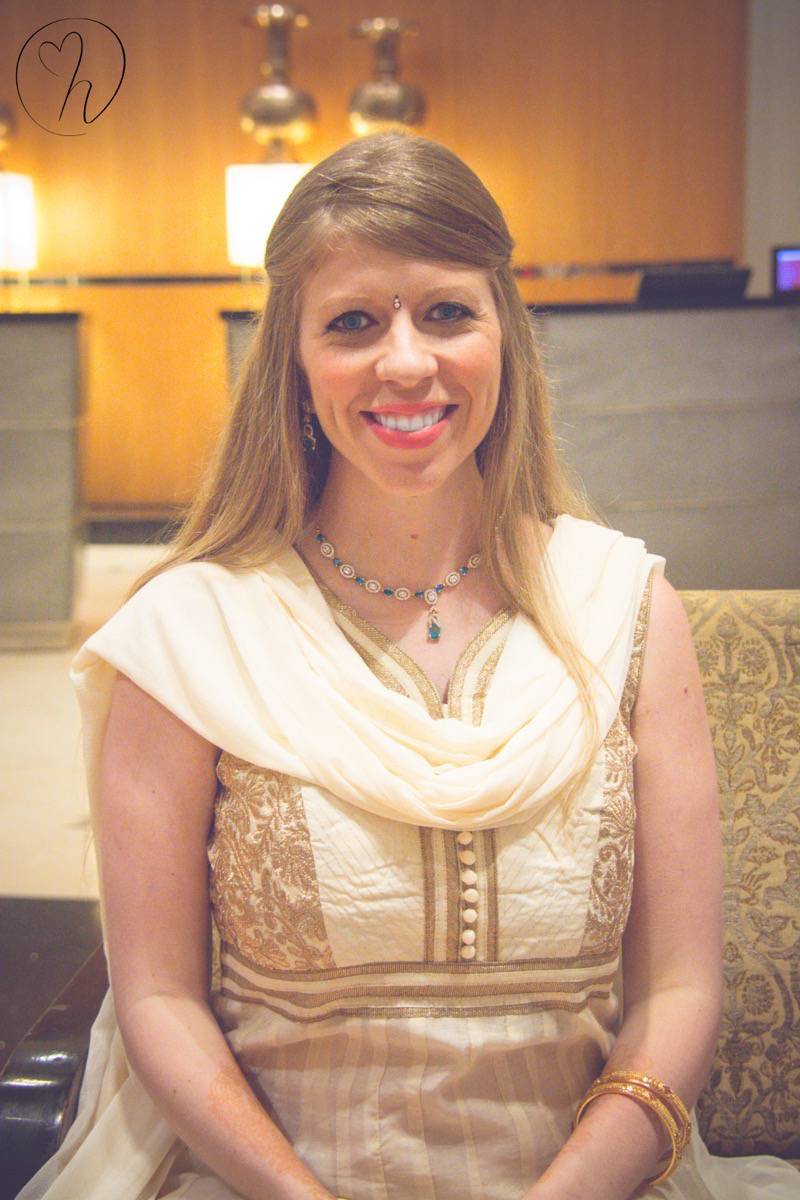 The rehearsal dinner was full of laughter and joy. Family and friends gathered and spread love throughout the party hall. The bride, Pooja, was gorgeous in her beautiful red dress. There was singing and dancing… speeches and cheers… and traditional Kerala cuisine. We were asked to say a few words, which was rather funny… Me speaking in front of hundreds of strangers who couldn't understand a word I was saying. They smiled and cheered for me nonetheless. Bless my heart.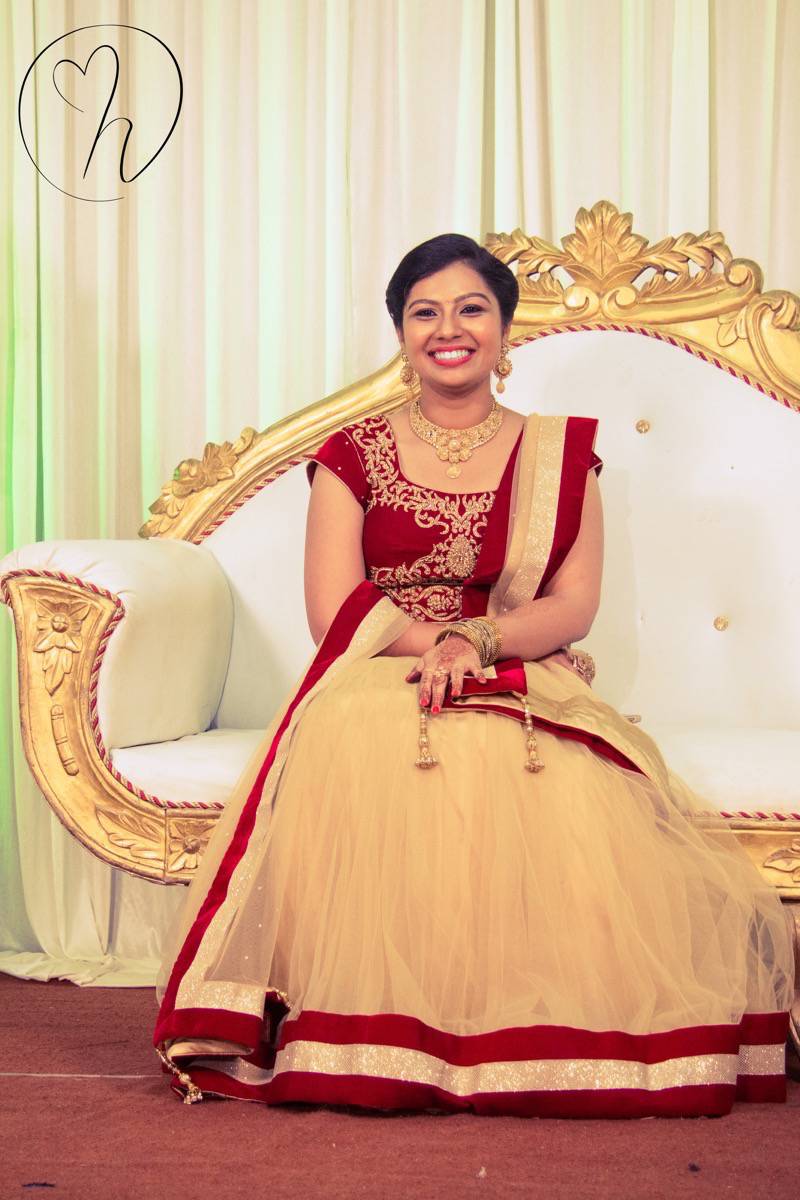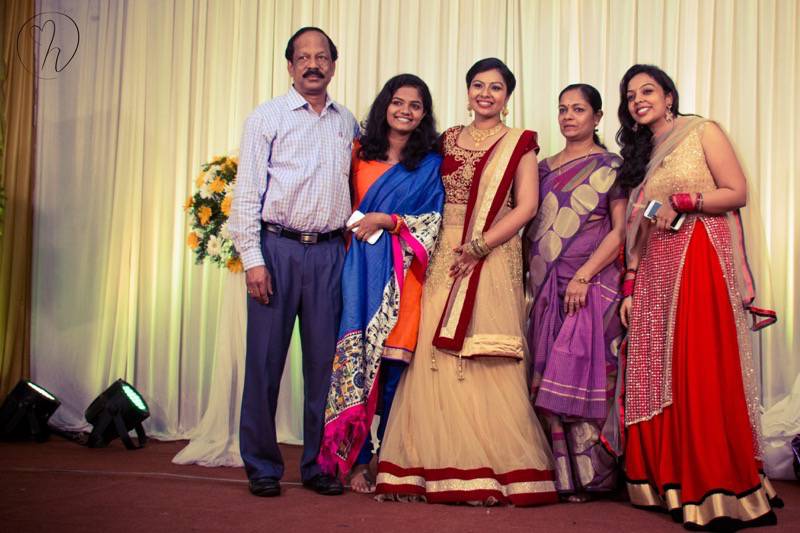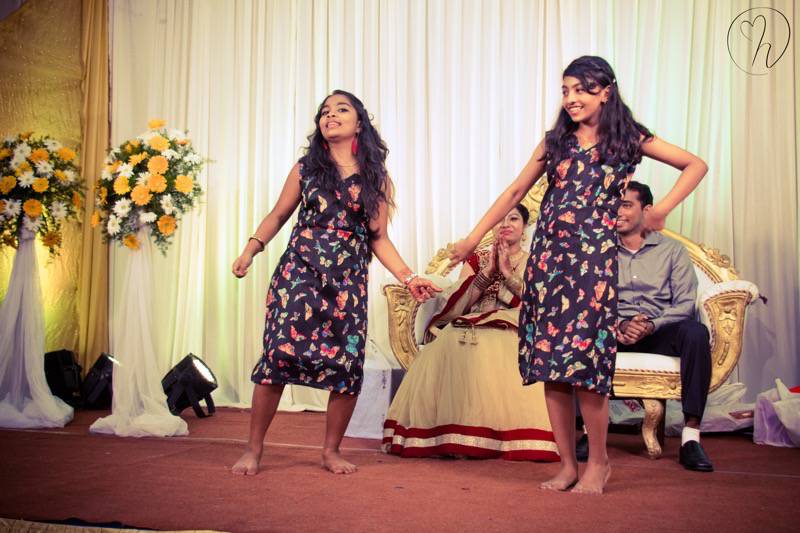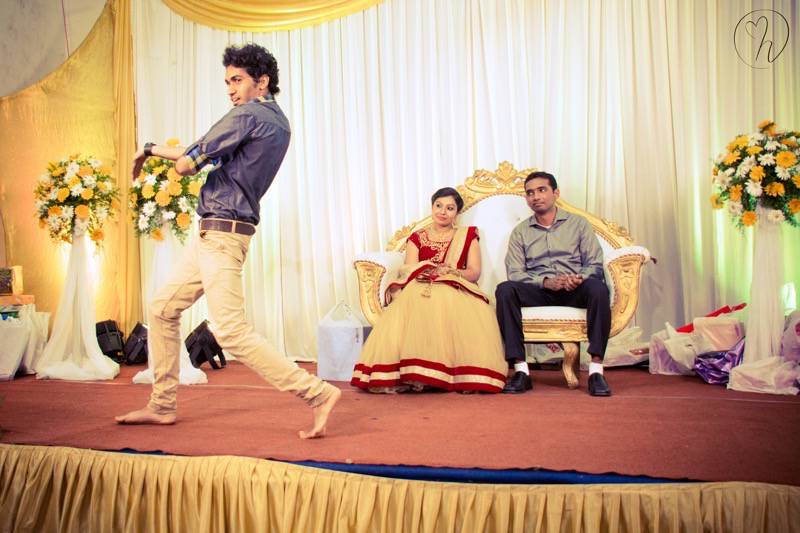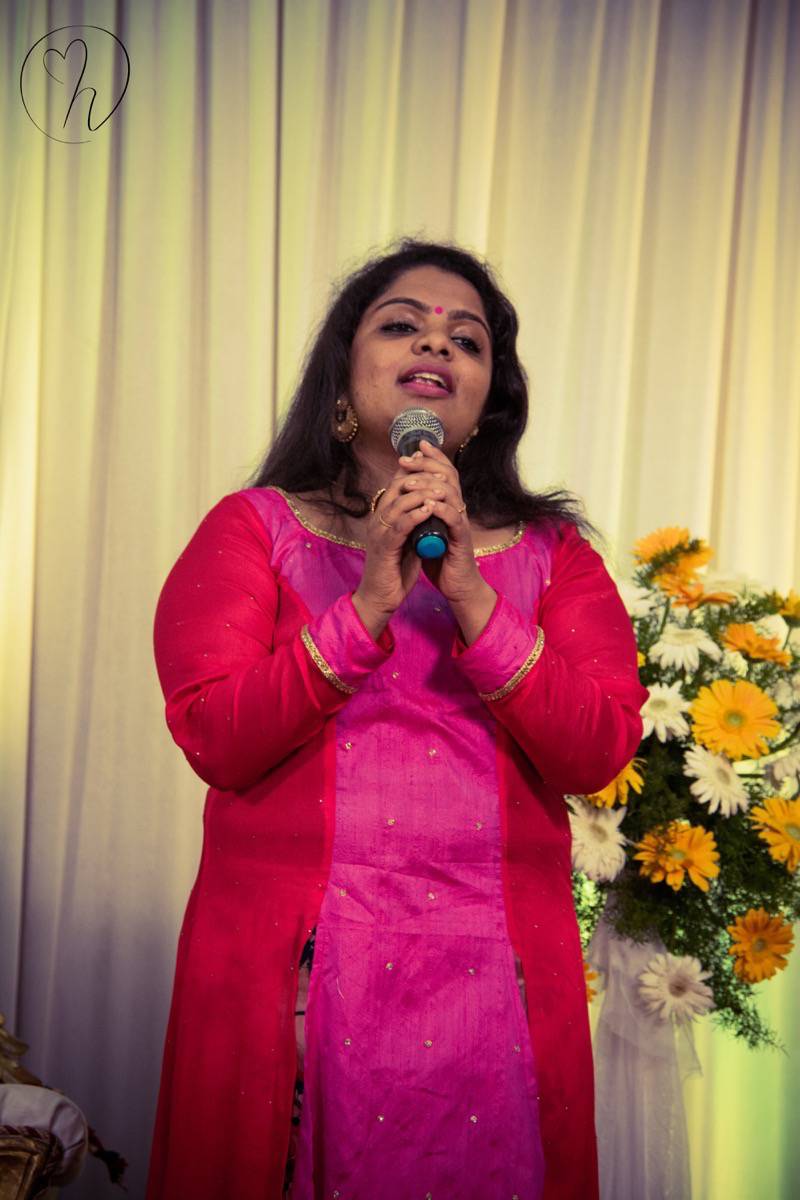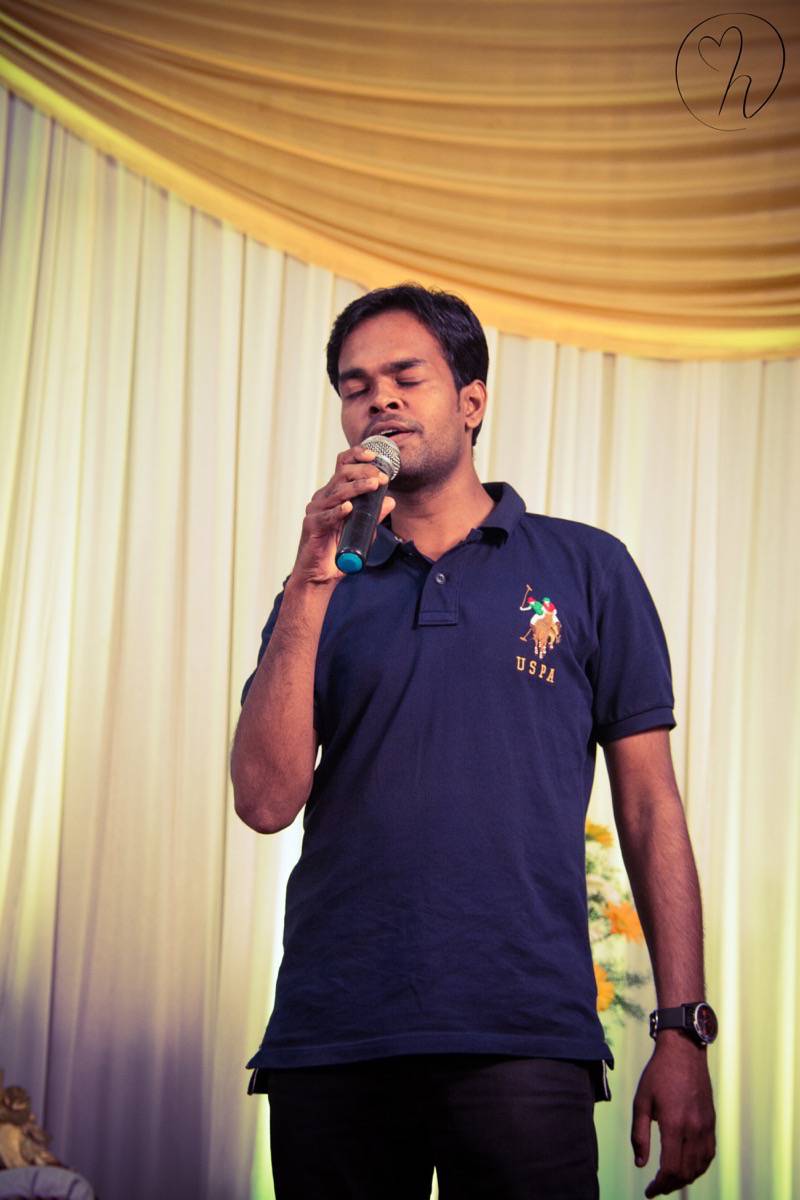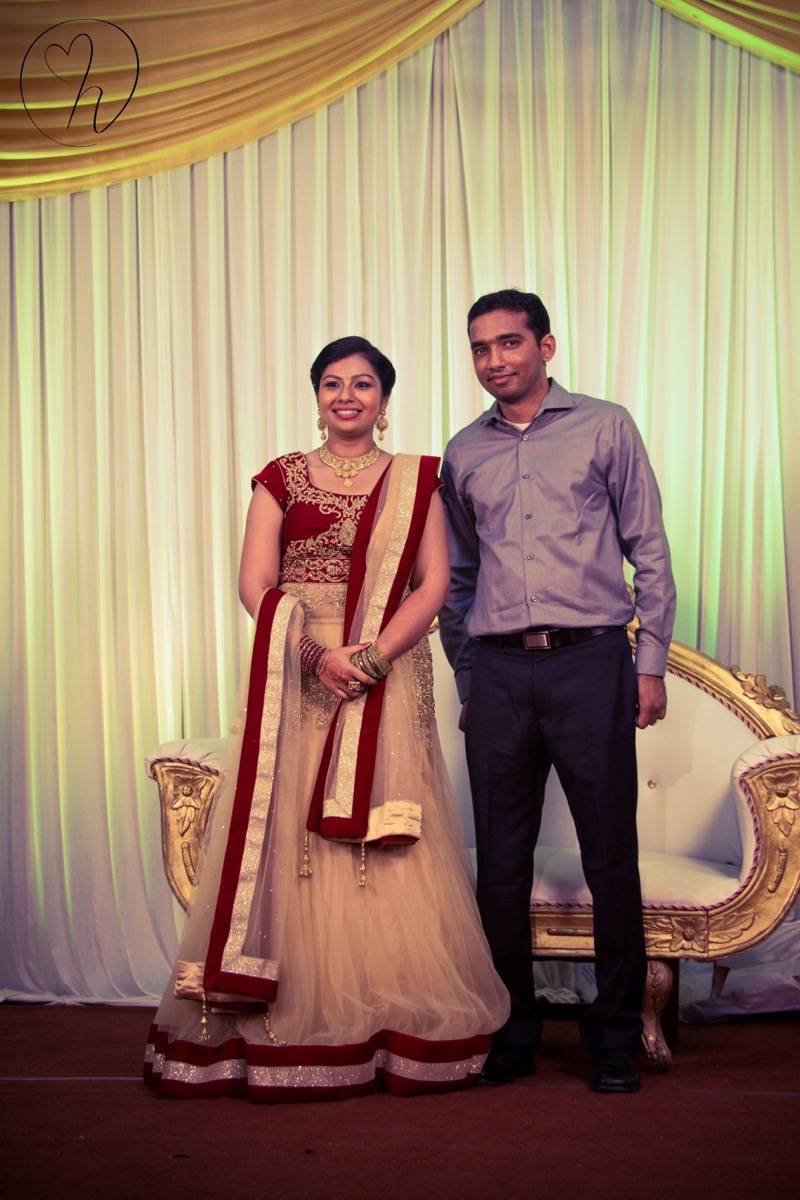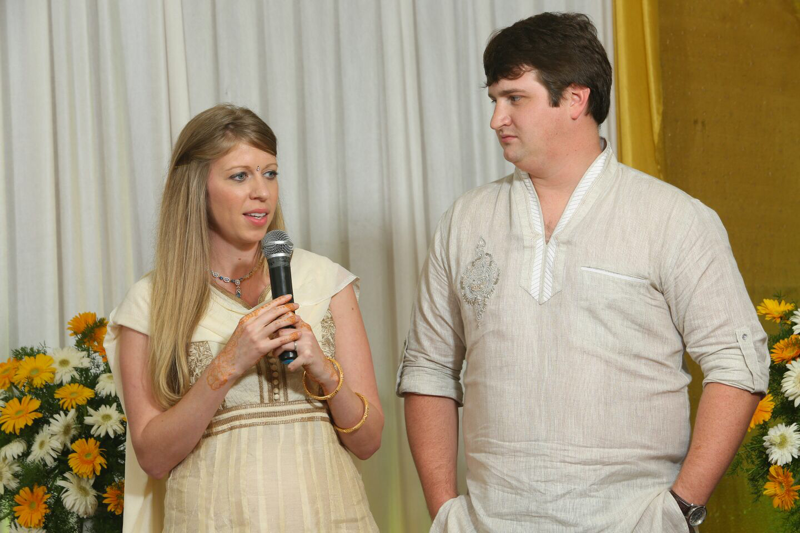 The children were very curious about Jason and I. They had never seen Americans before, and my pale skin and blond hair was intriguing them. They stared and giggled at us and would shyly run away when we tried to talk to them.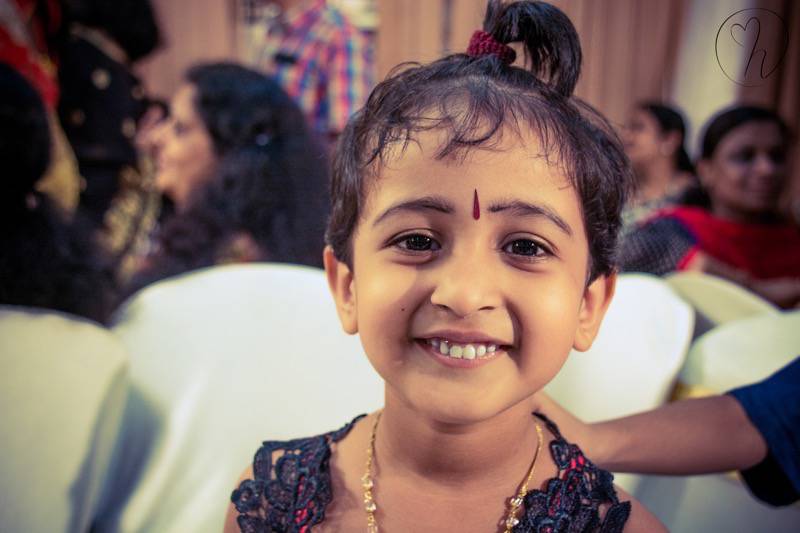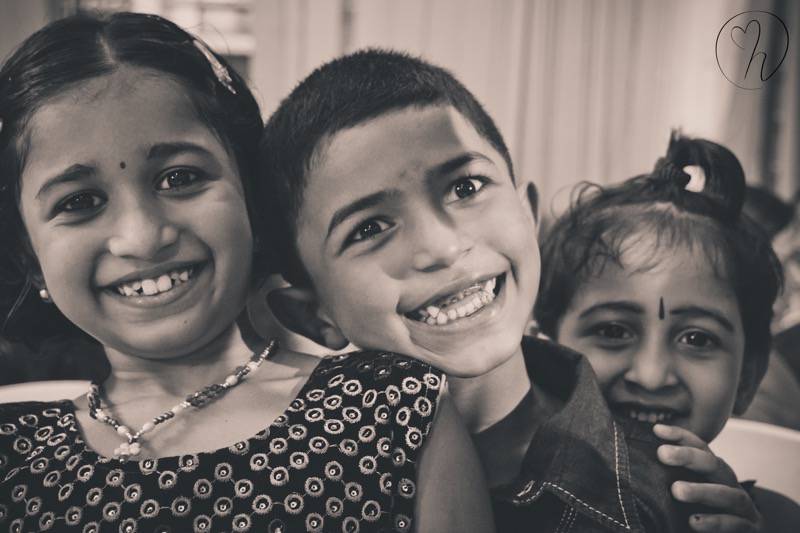 The next day, we dressed for the wedding in traditional Indian flare. I wore a beautiful white and gold sari that reminded me of an American bride's wedding dress. I was worried about wearing white, but Jit assured me that it didn't matter. Jason wore the traditional mundu. Jit's mom wrapped flowers in my hair and blessed us with some ash on our foreheads. I thought we fit in pretty well, even if everyone was staring at us all the time.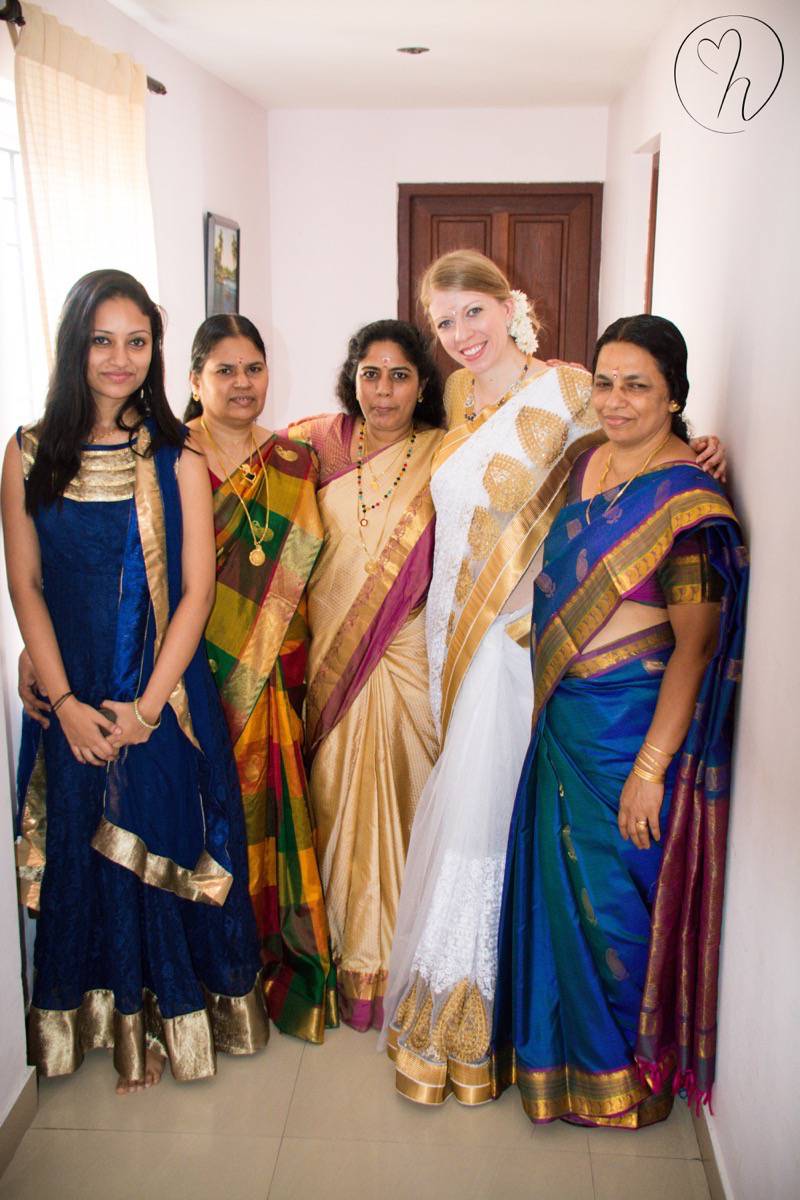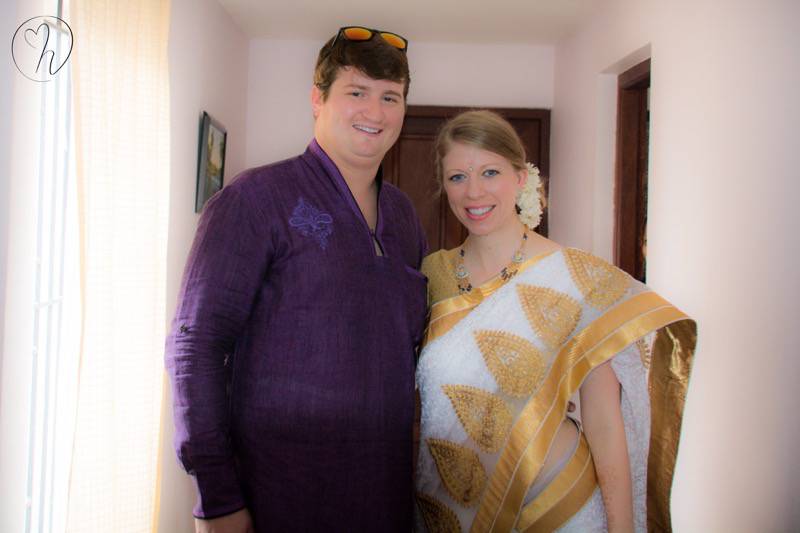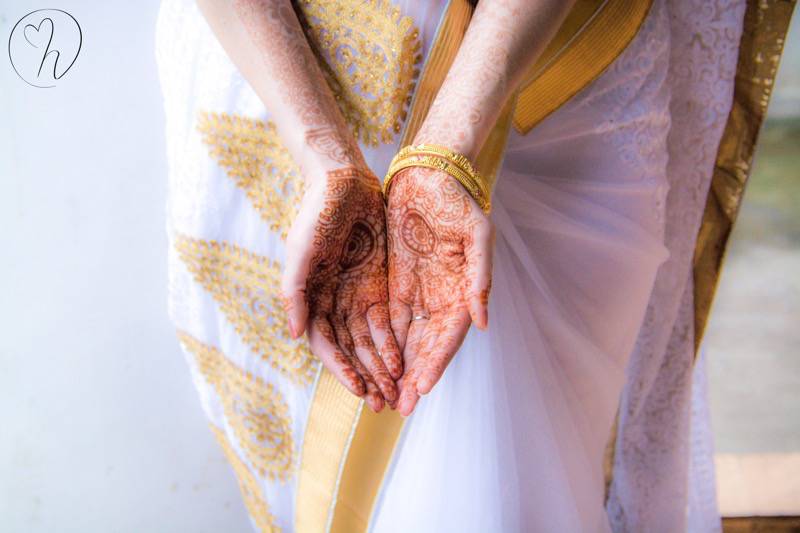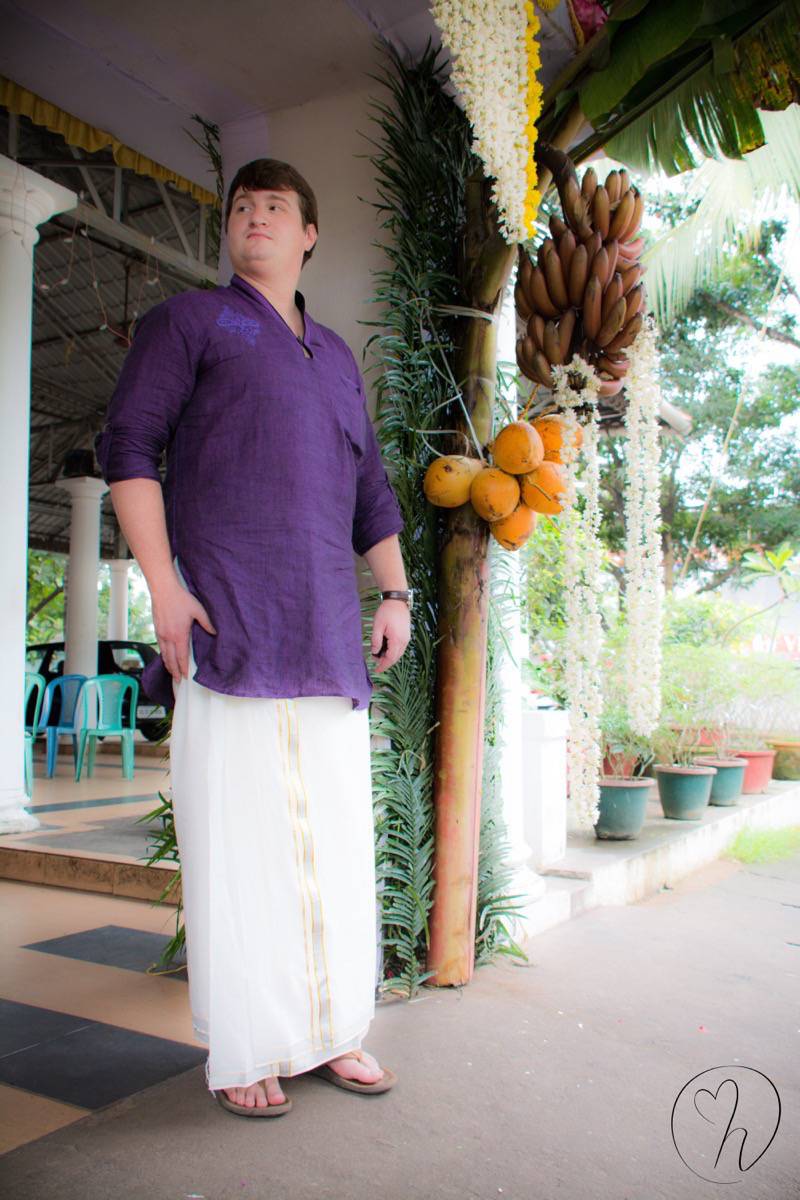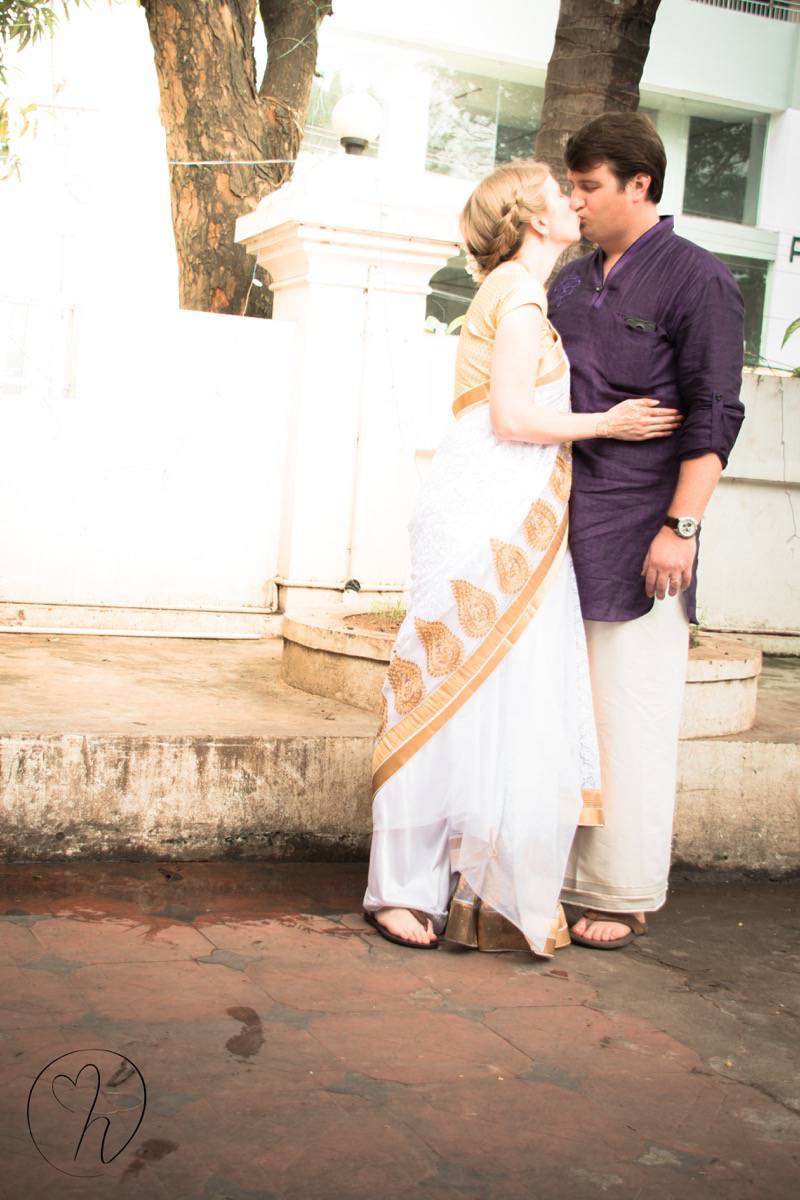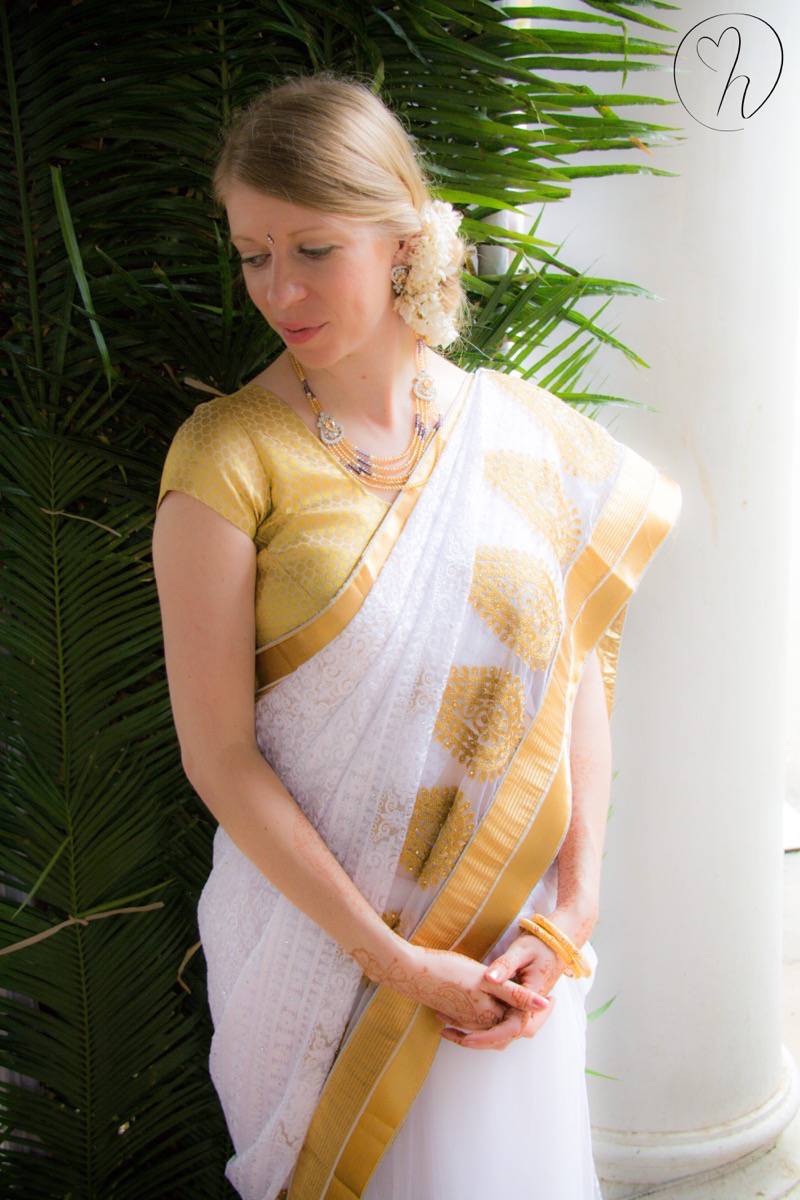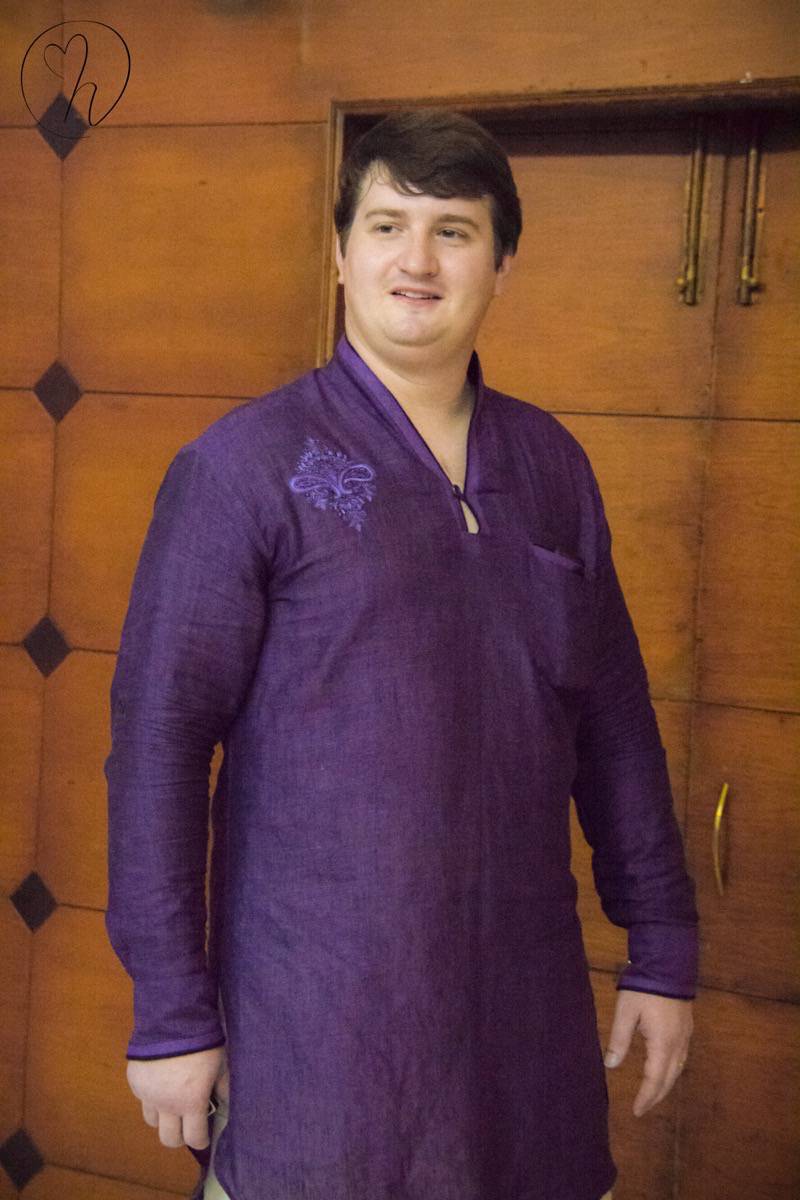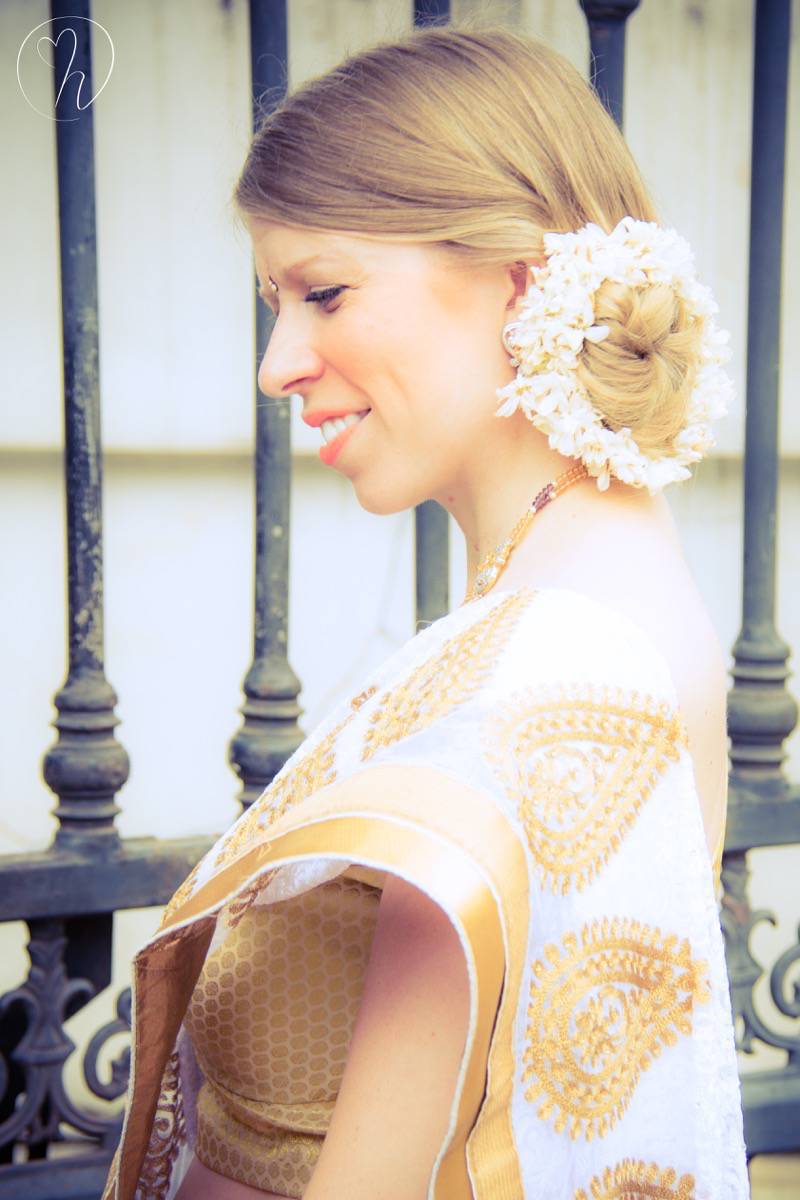 The wedding hall was decorated with flowers and bright colors everywhere. We found a seat and waited for events to begin. People started pouring in.There were over 1000 guests! It was hard for us to tell what exactly was going on. We weren't sure what marked the start of the ceremony. However, at last, the bride's party came out in a procession, led by trumpeters, to meet the groom's party arrival. We frantically followed the commotion outside and watched the crowd greet and bless the groom and his family.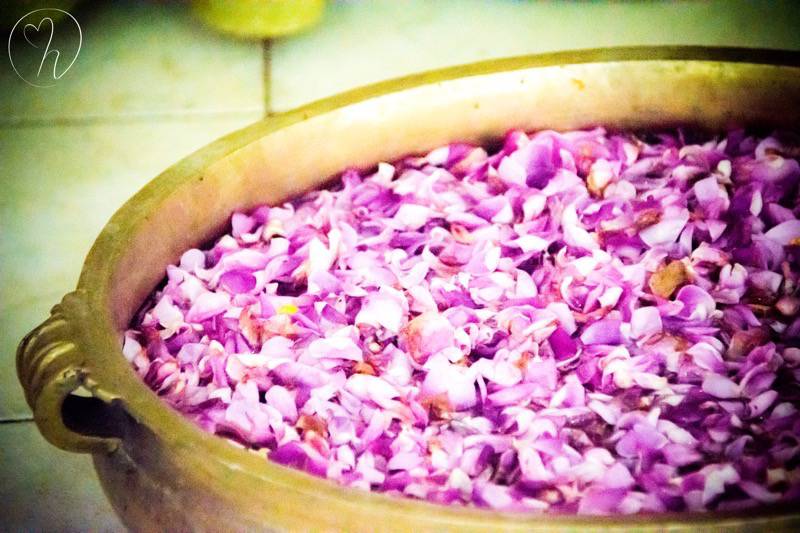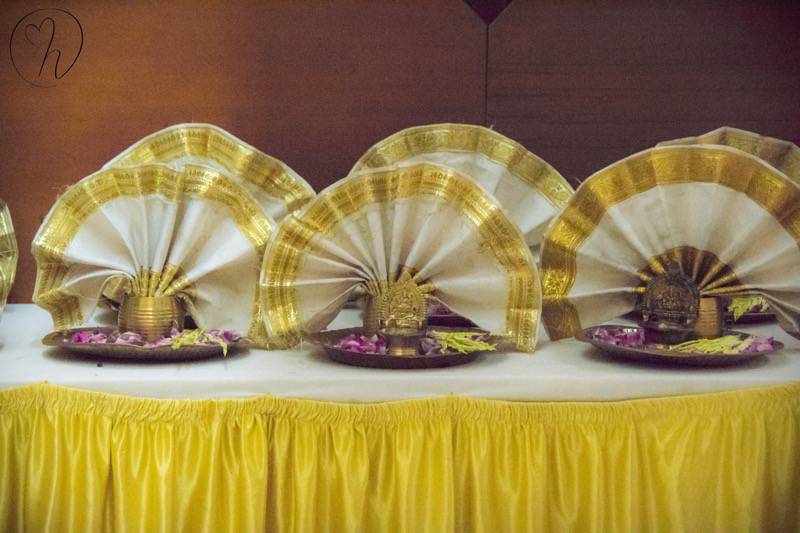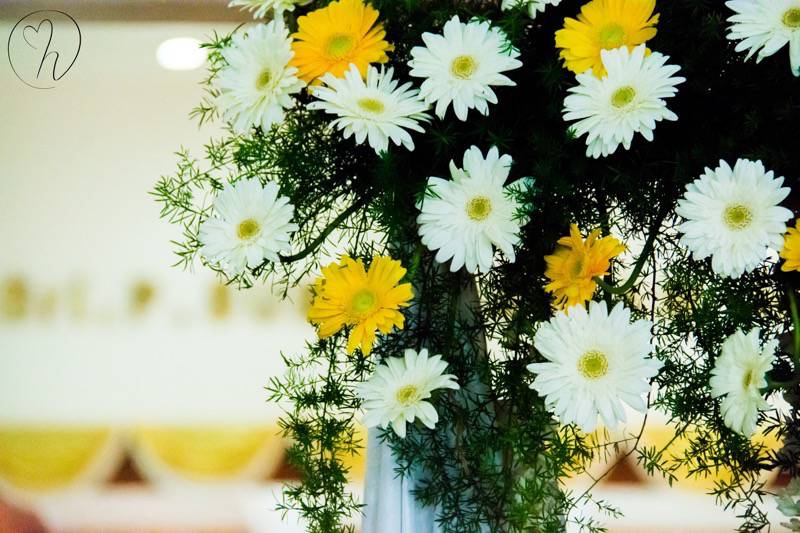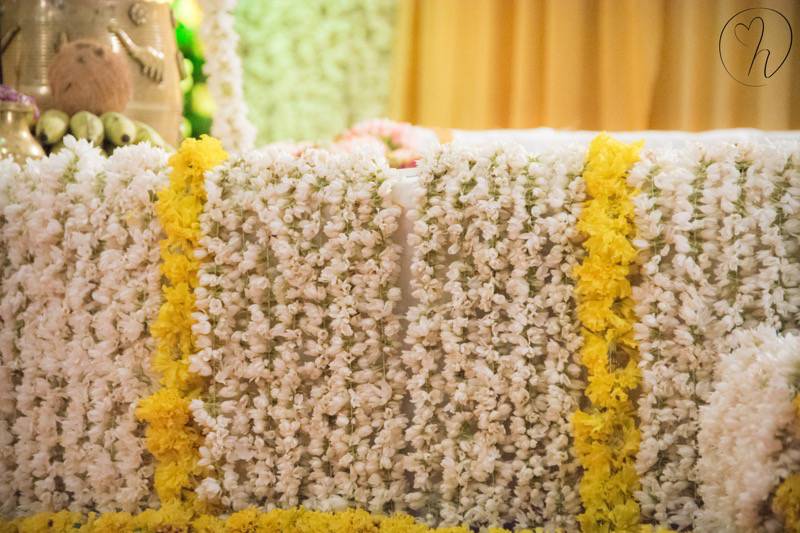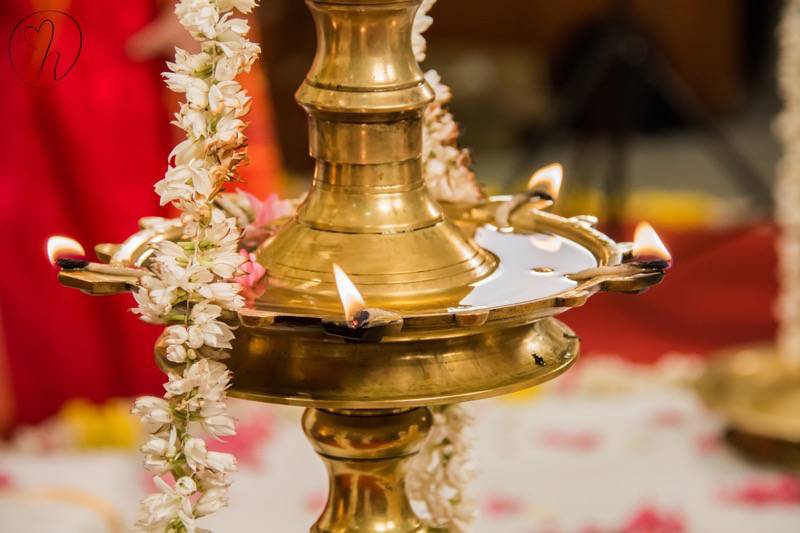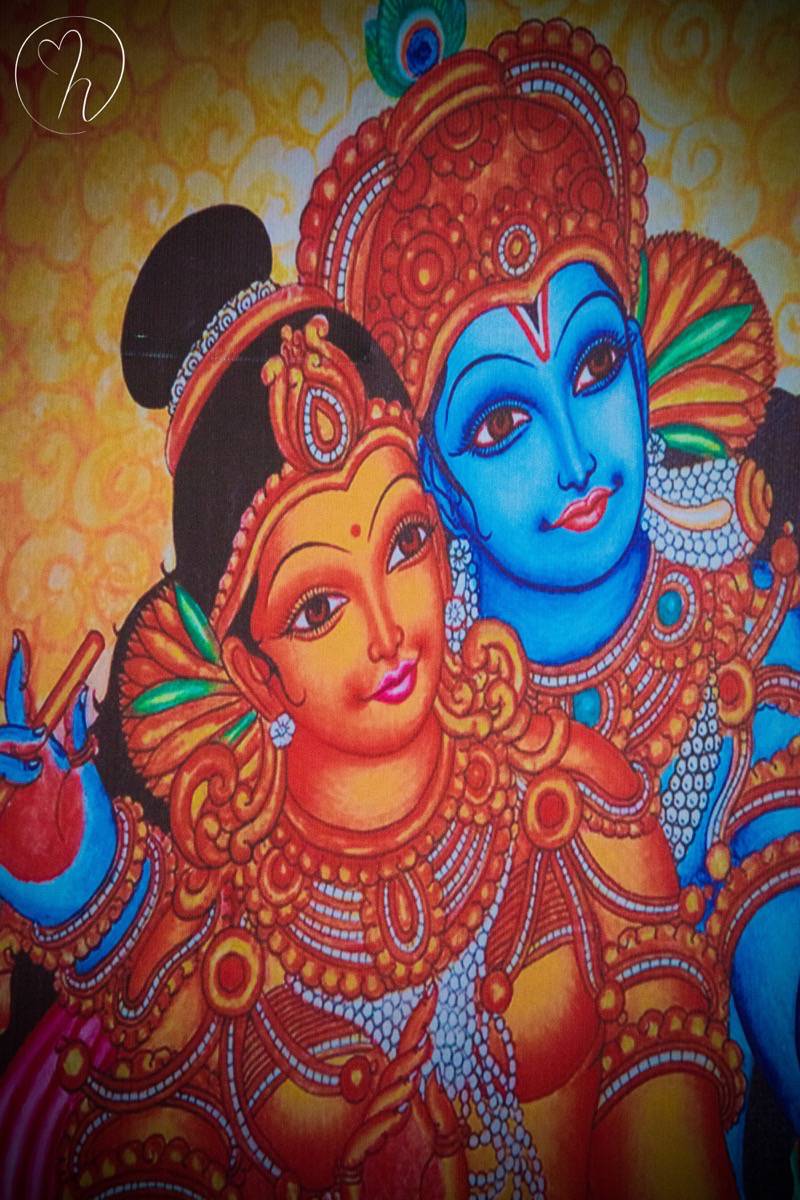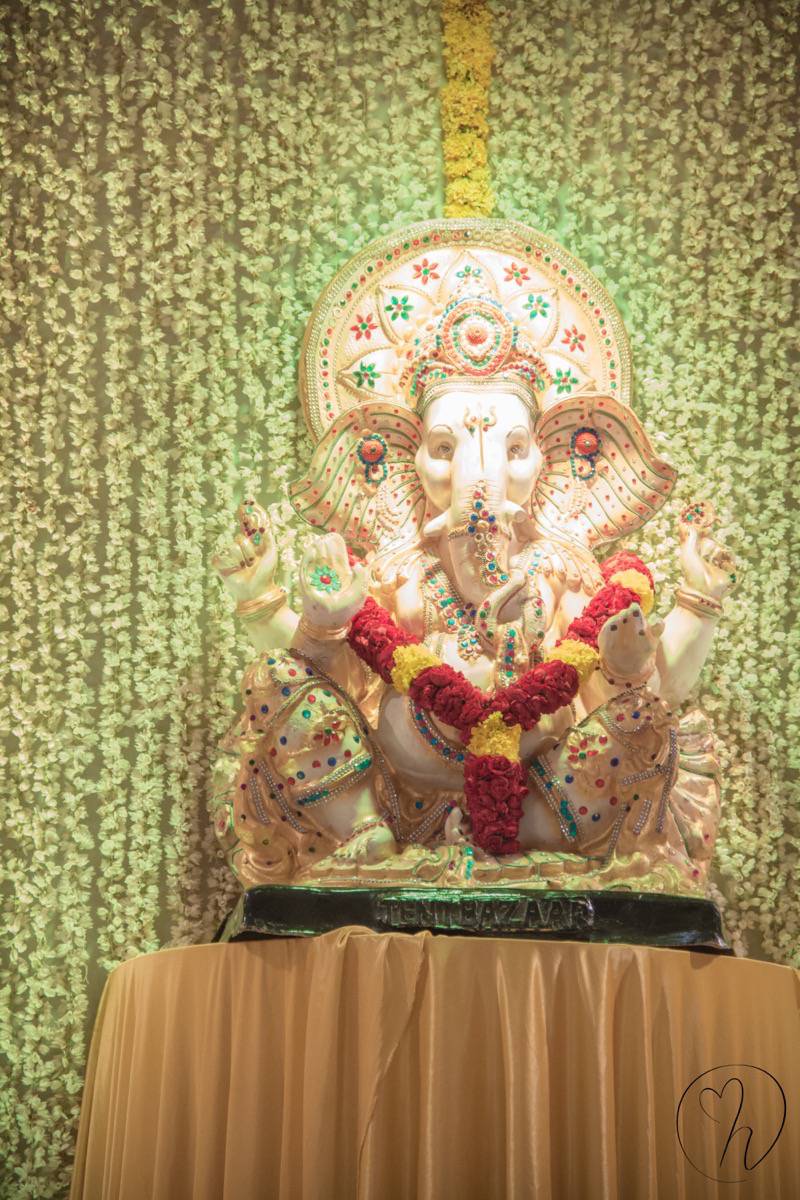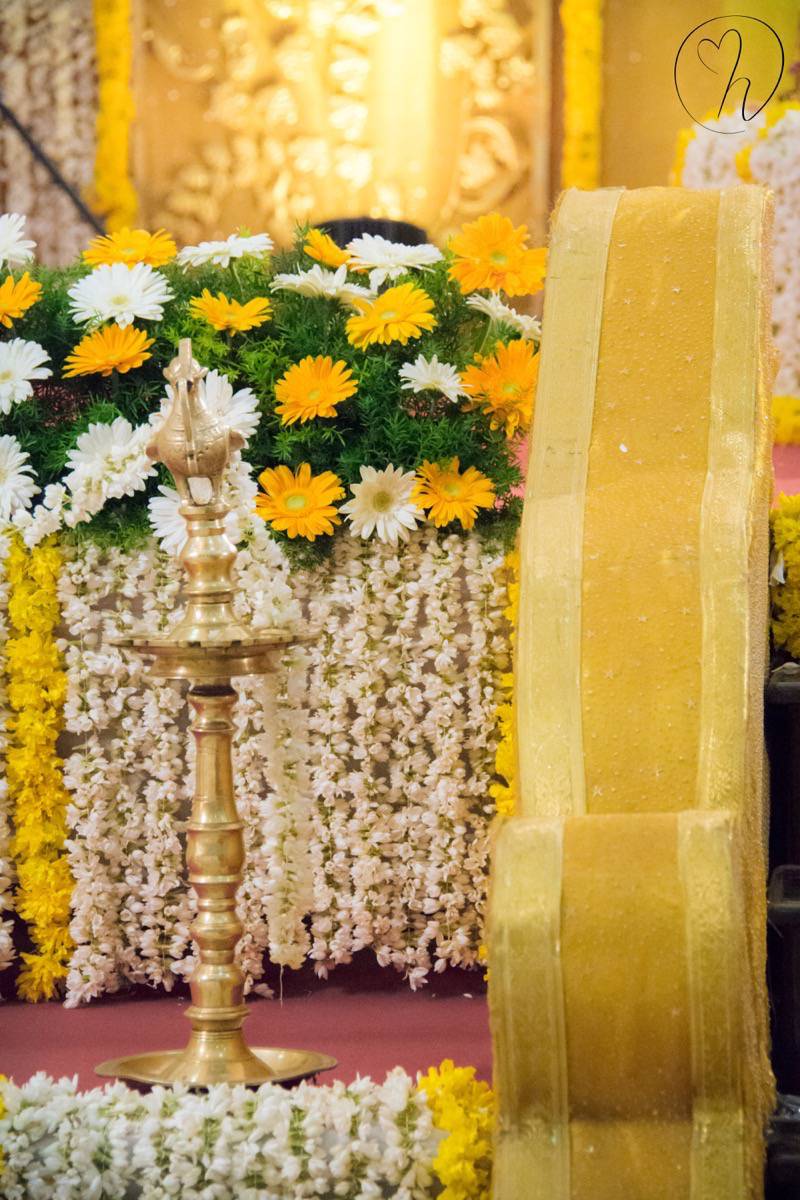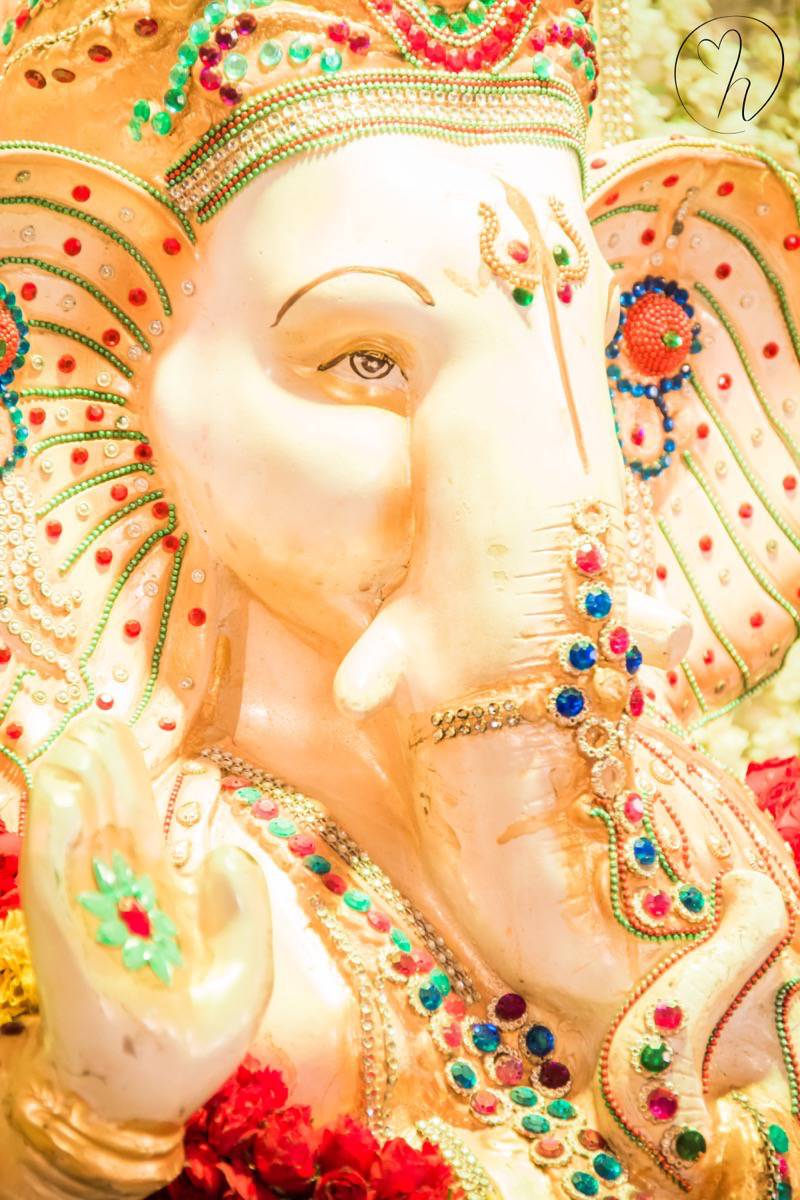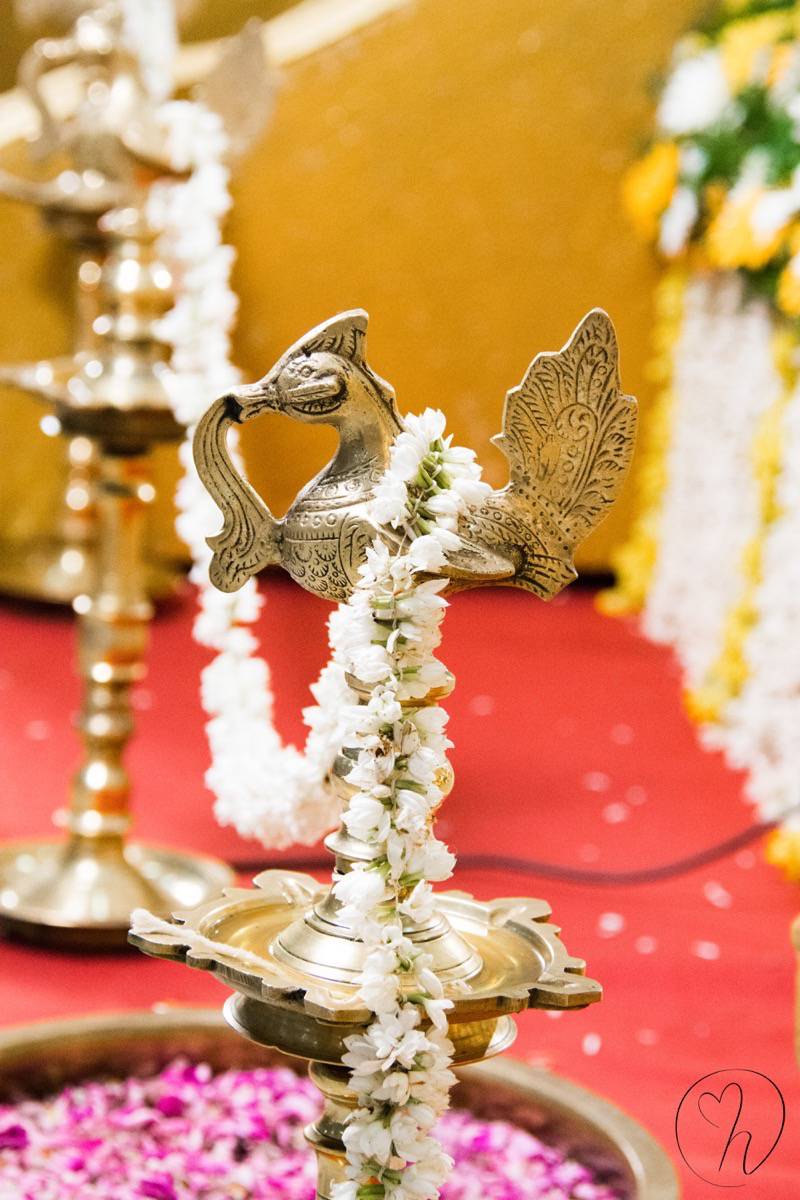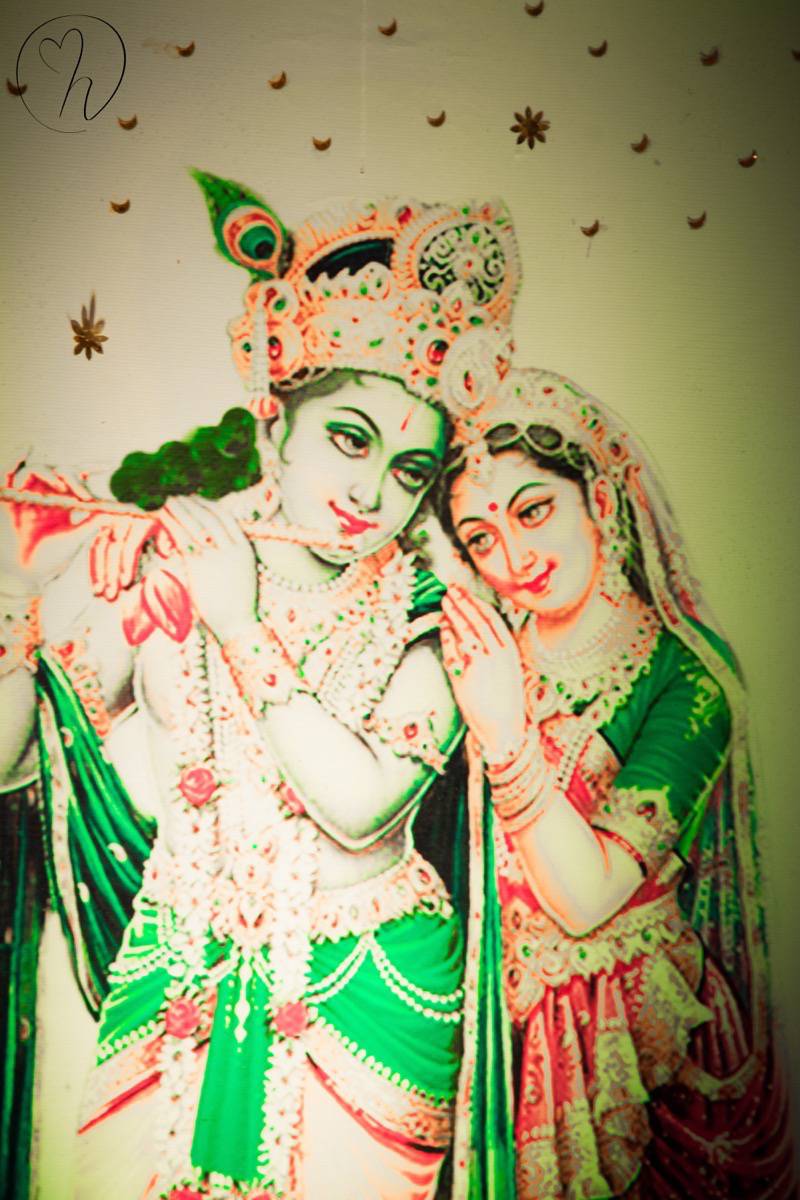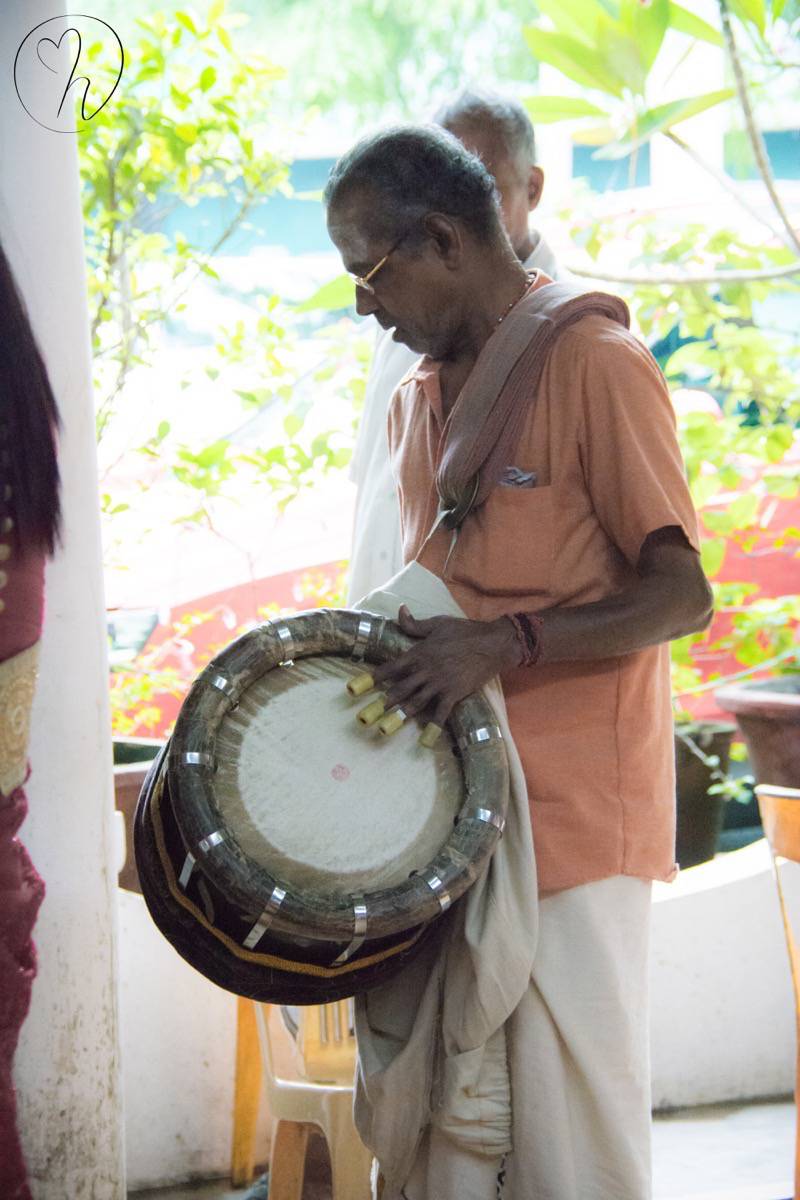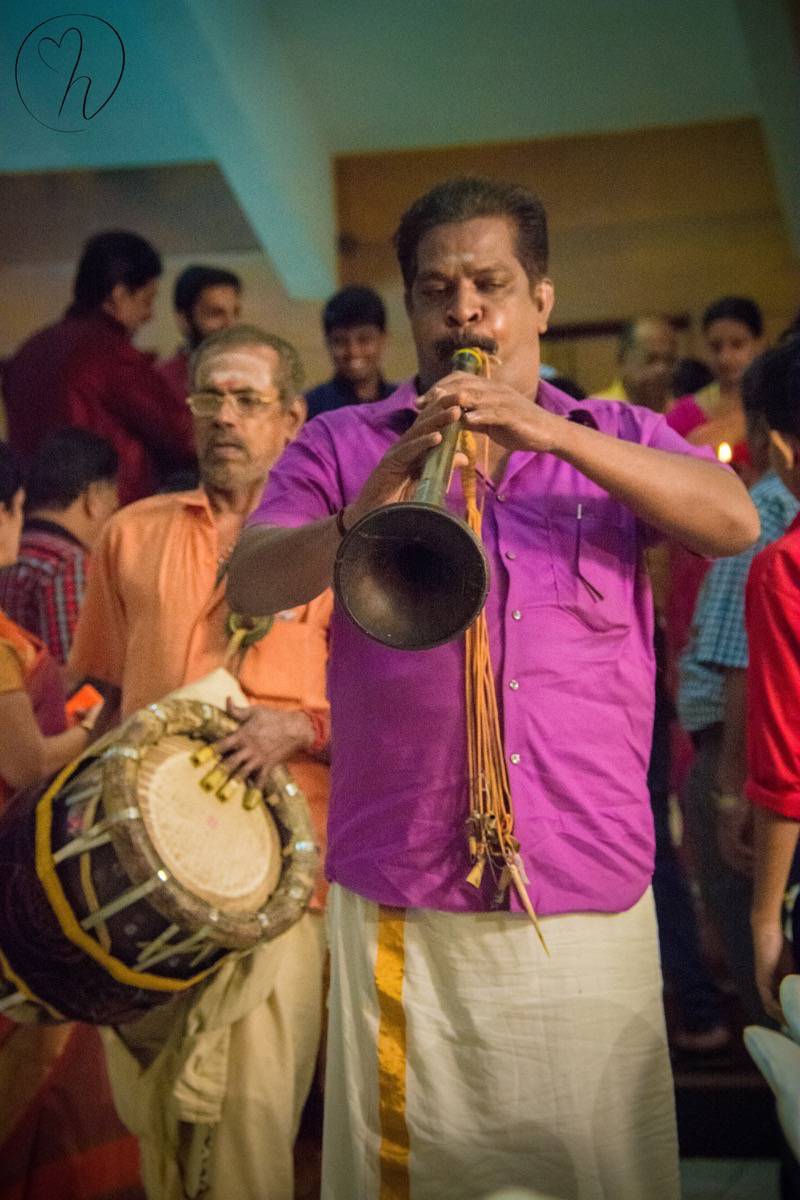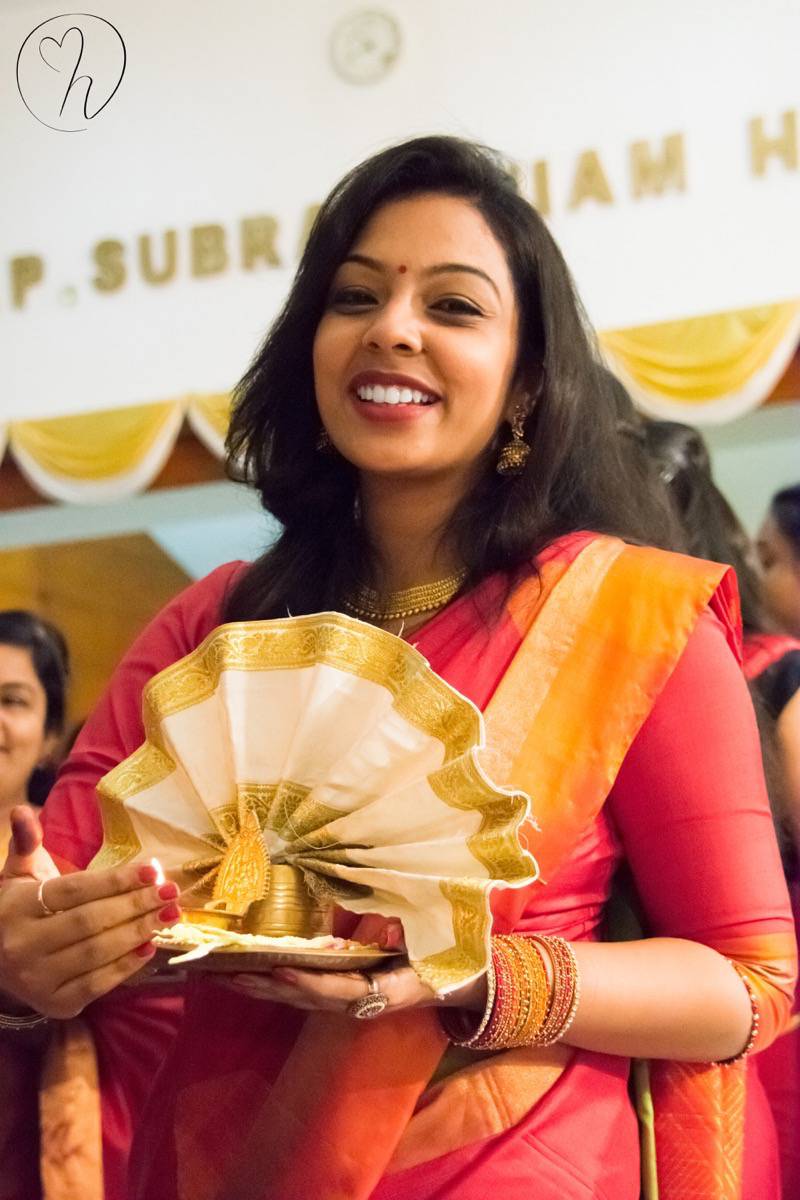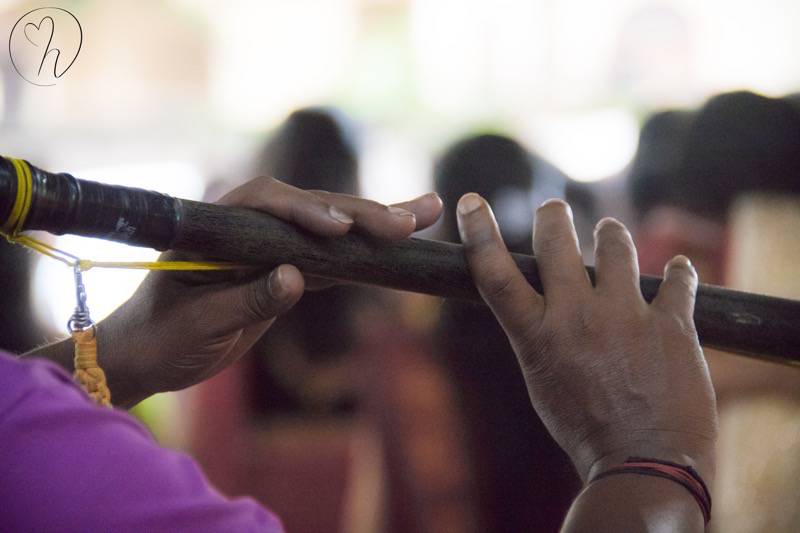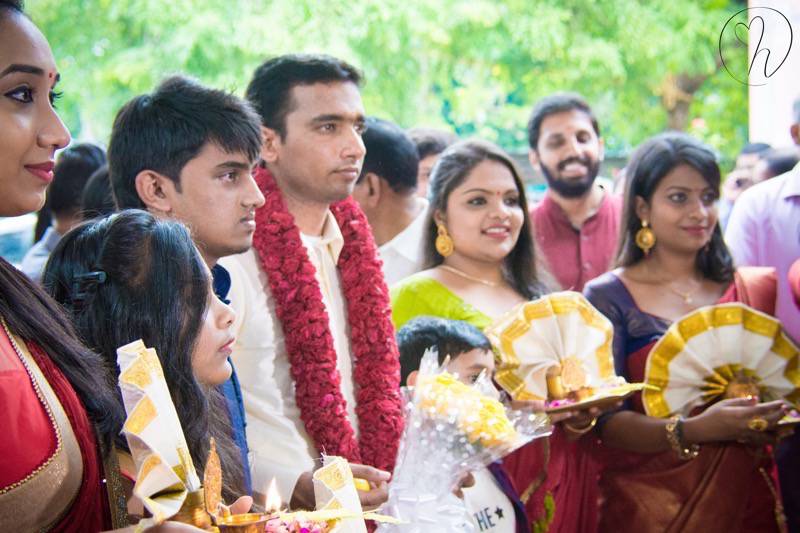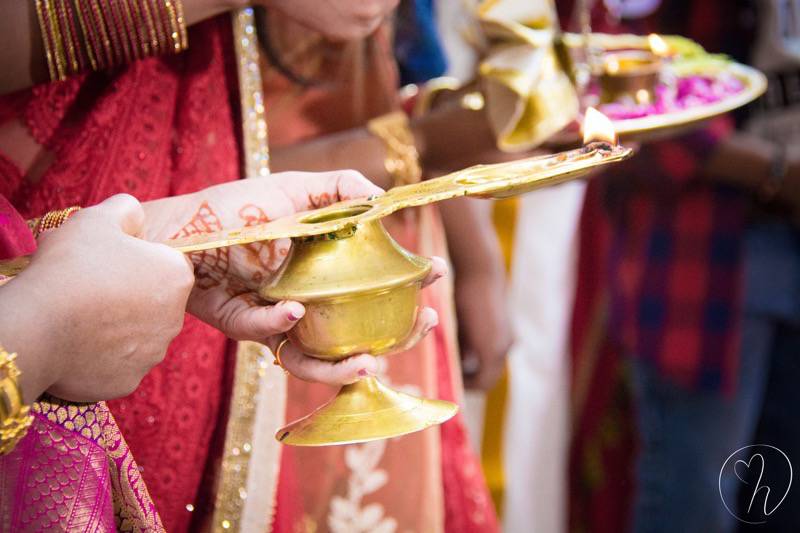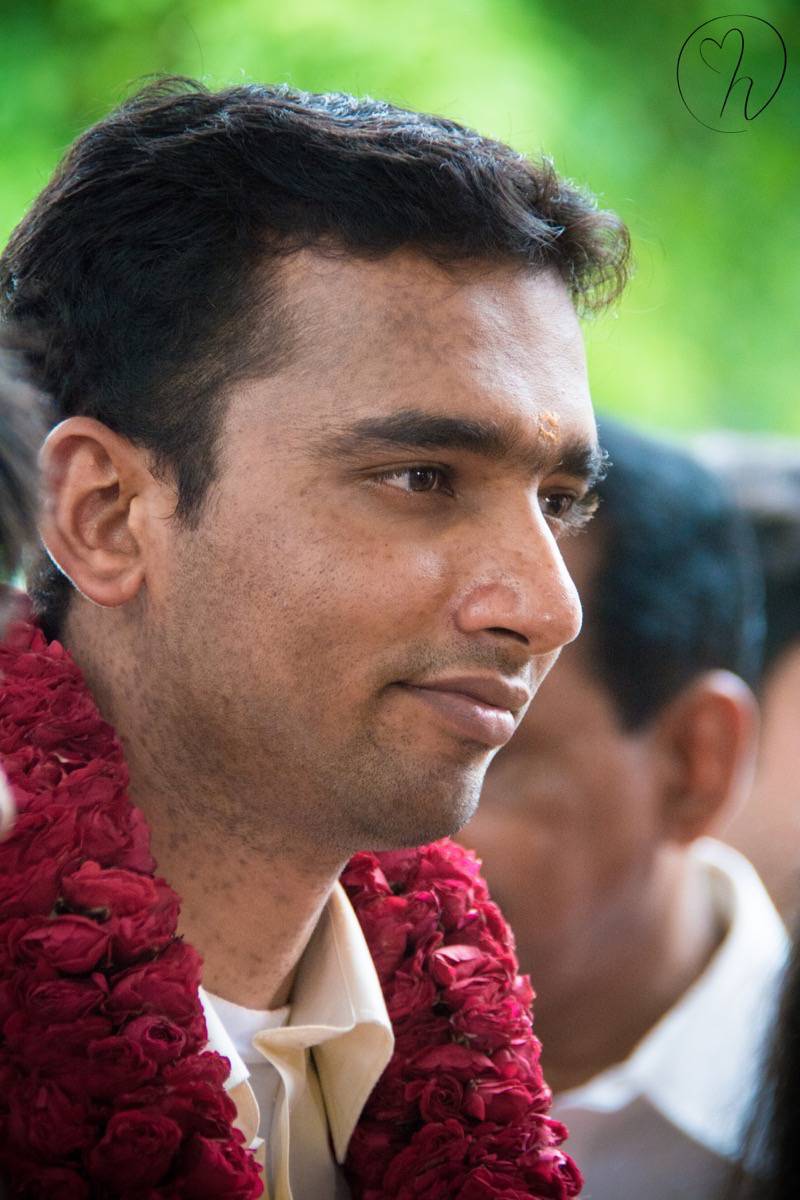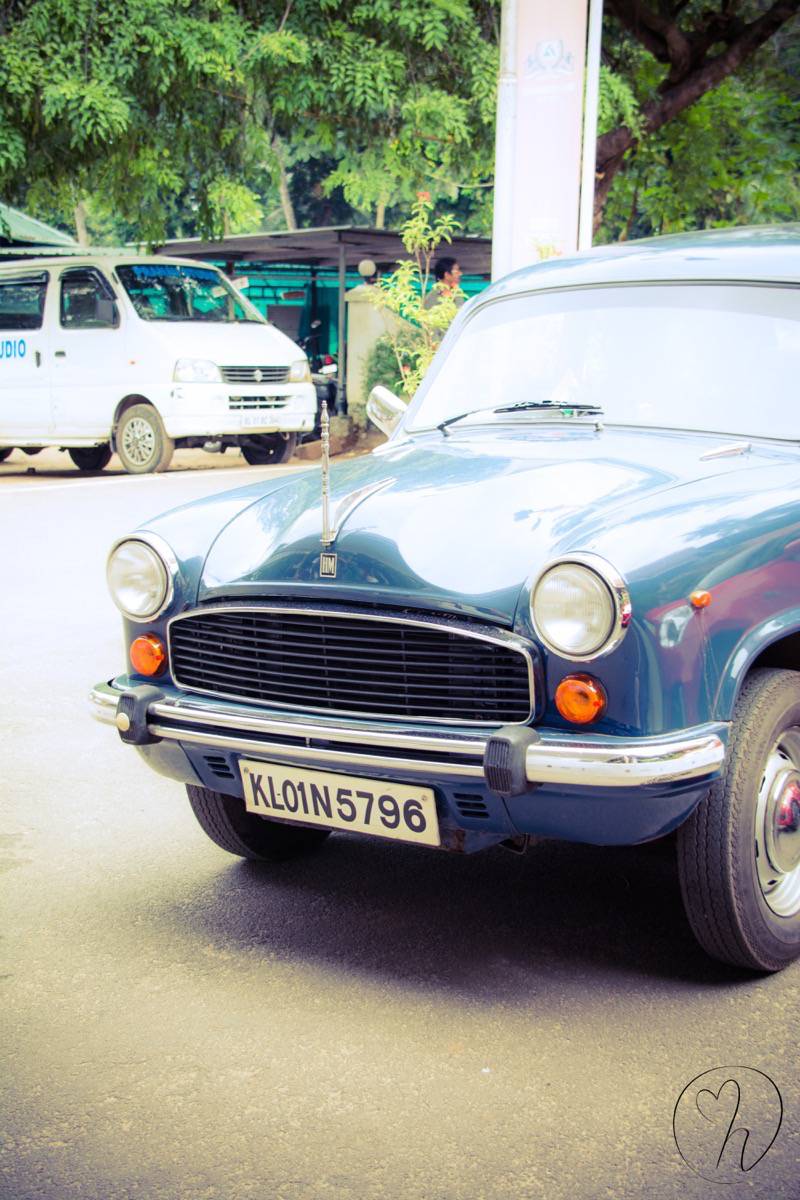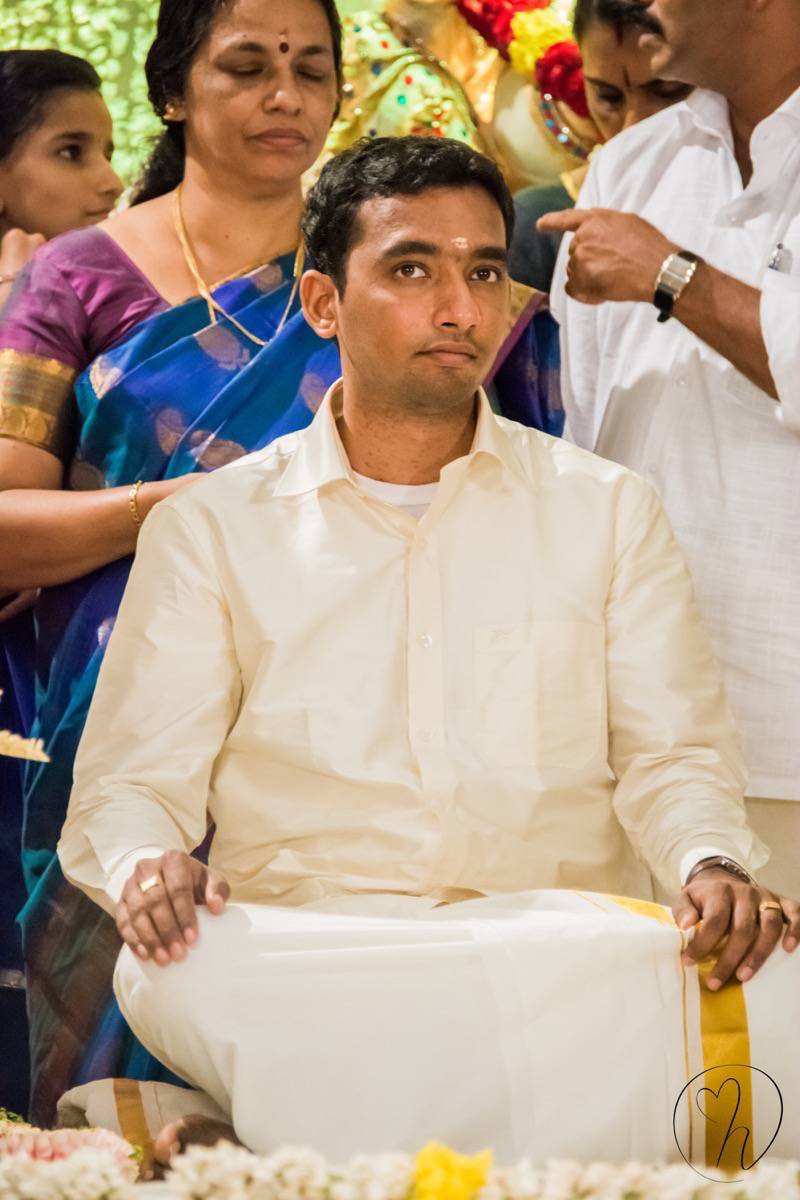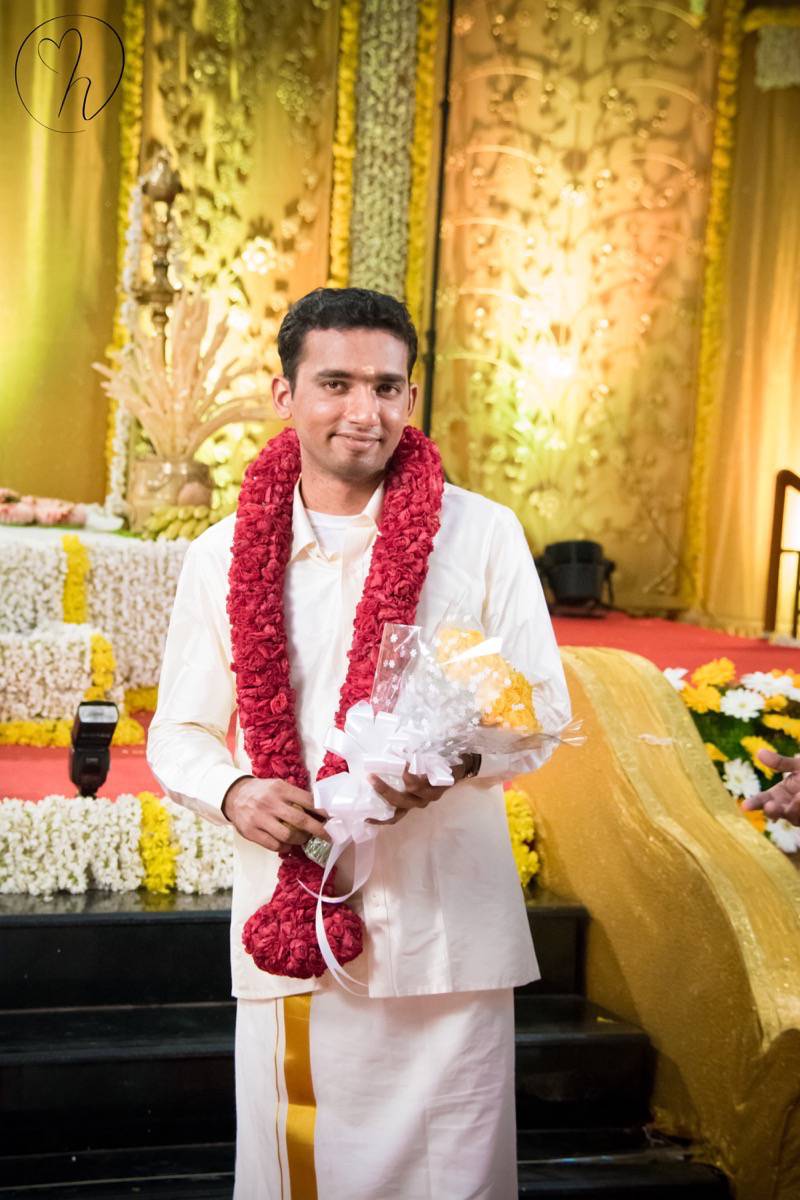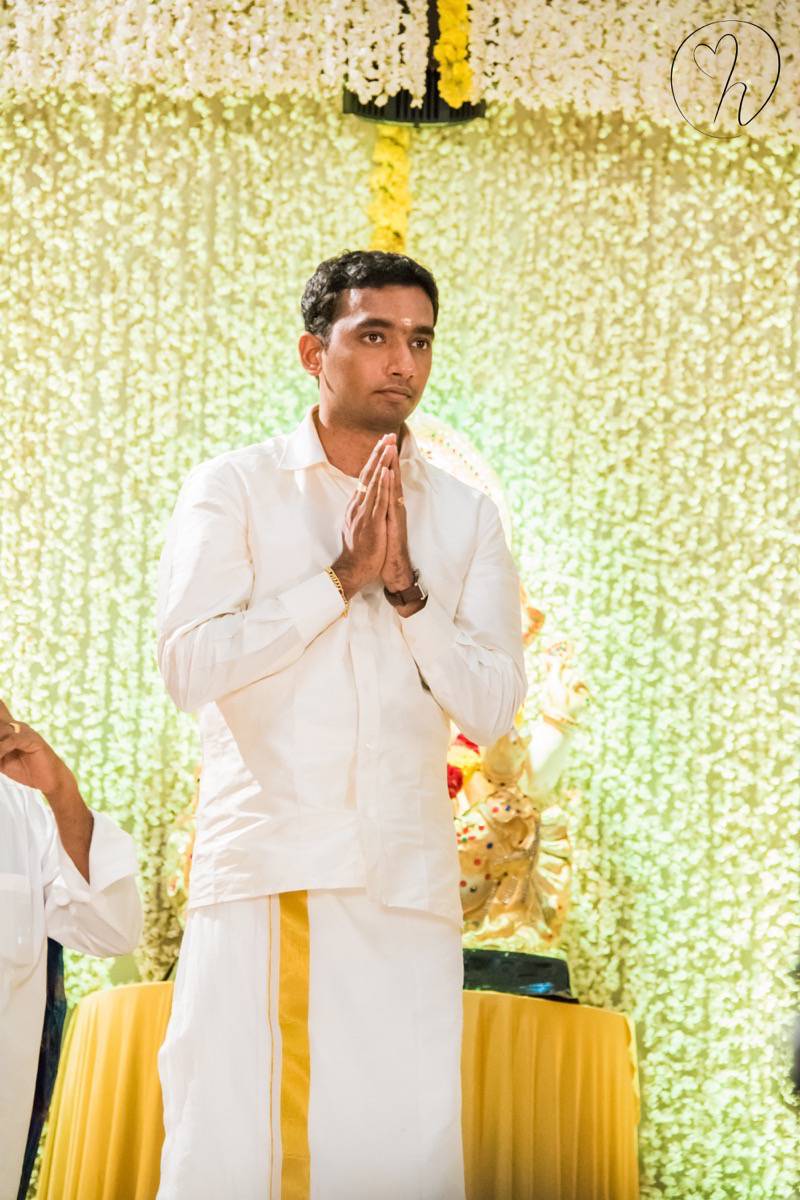 Then, back inside, the bride made her appearance, looking absolutely stunning in a beautiful red sari and draped in gold.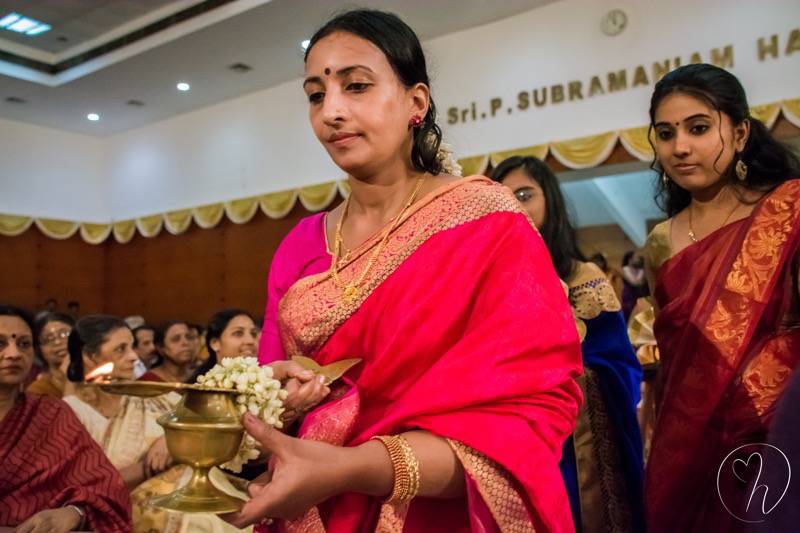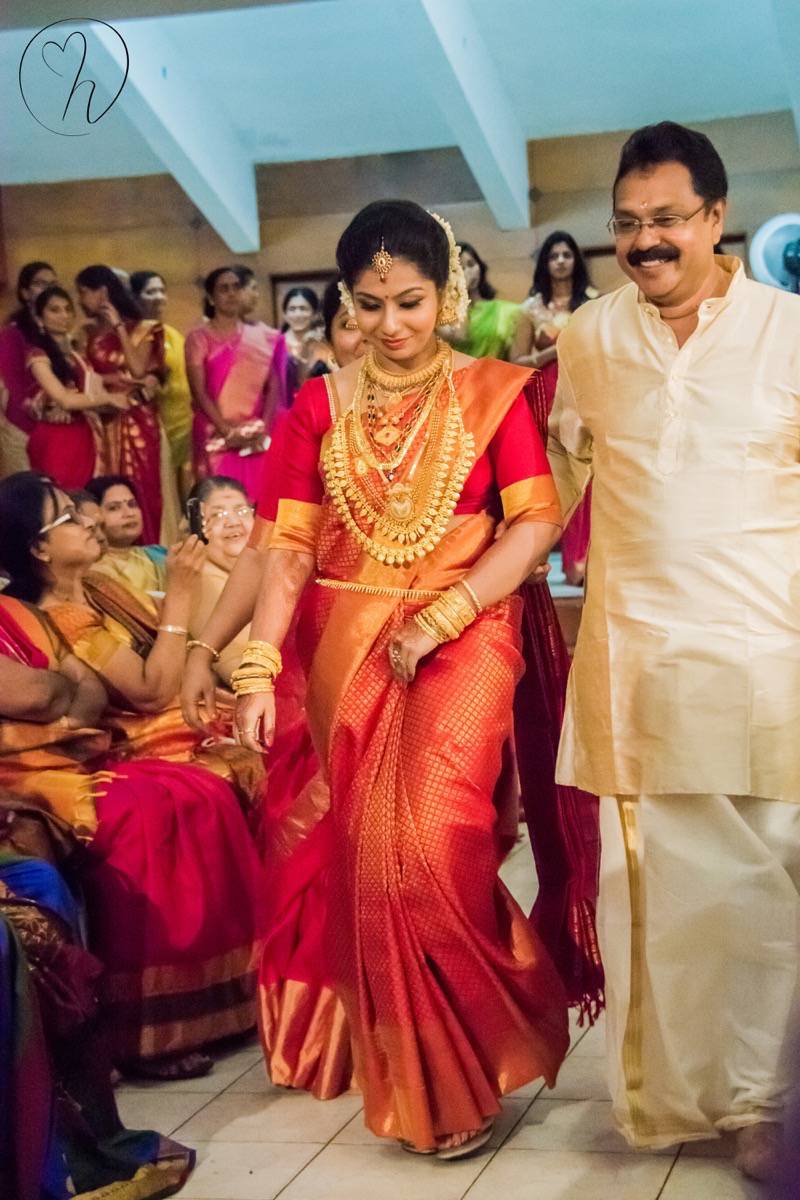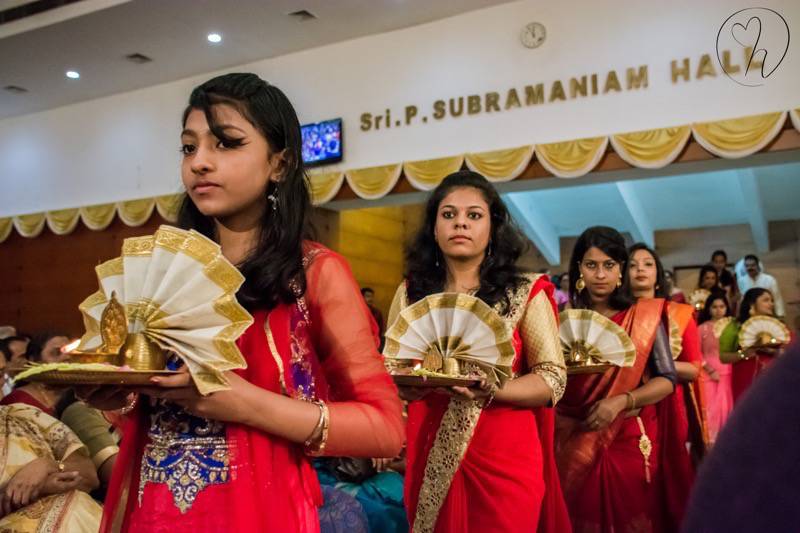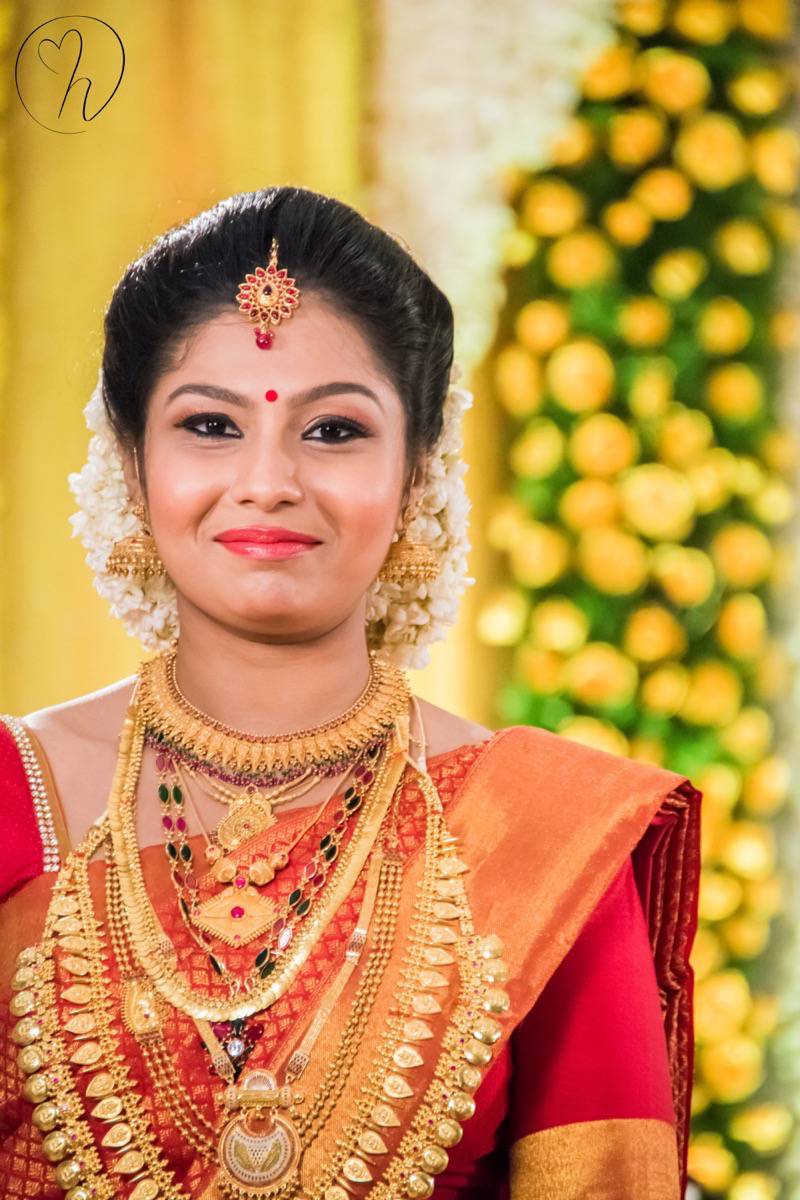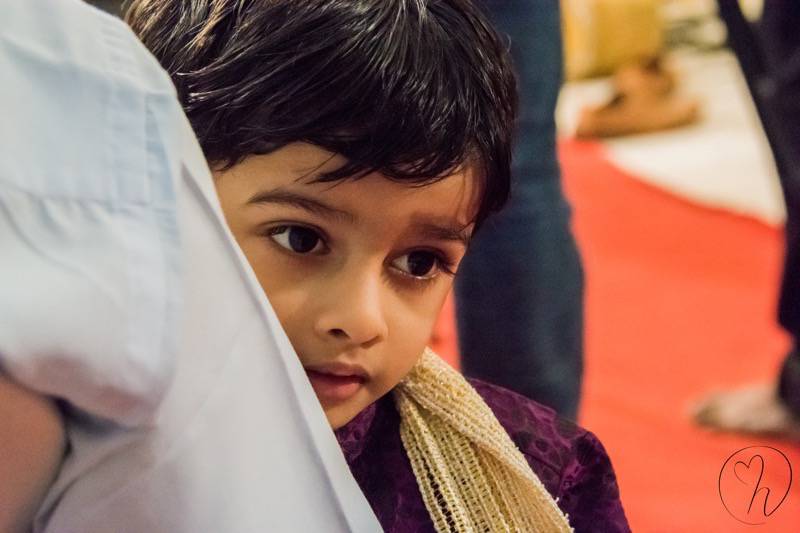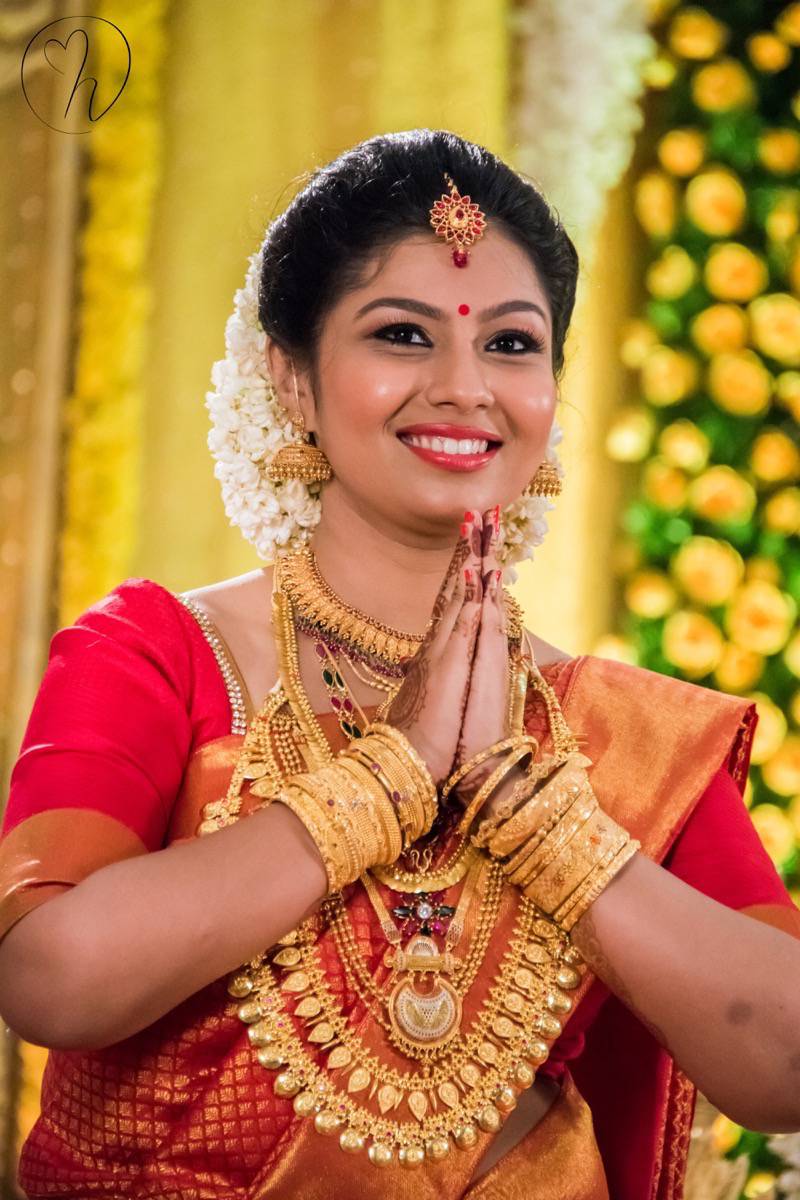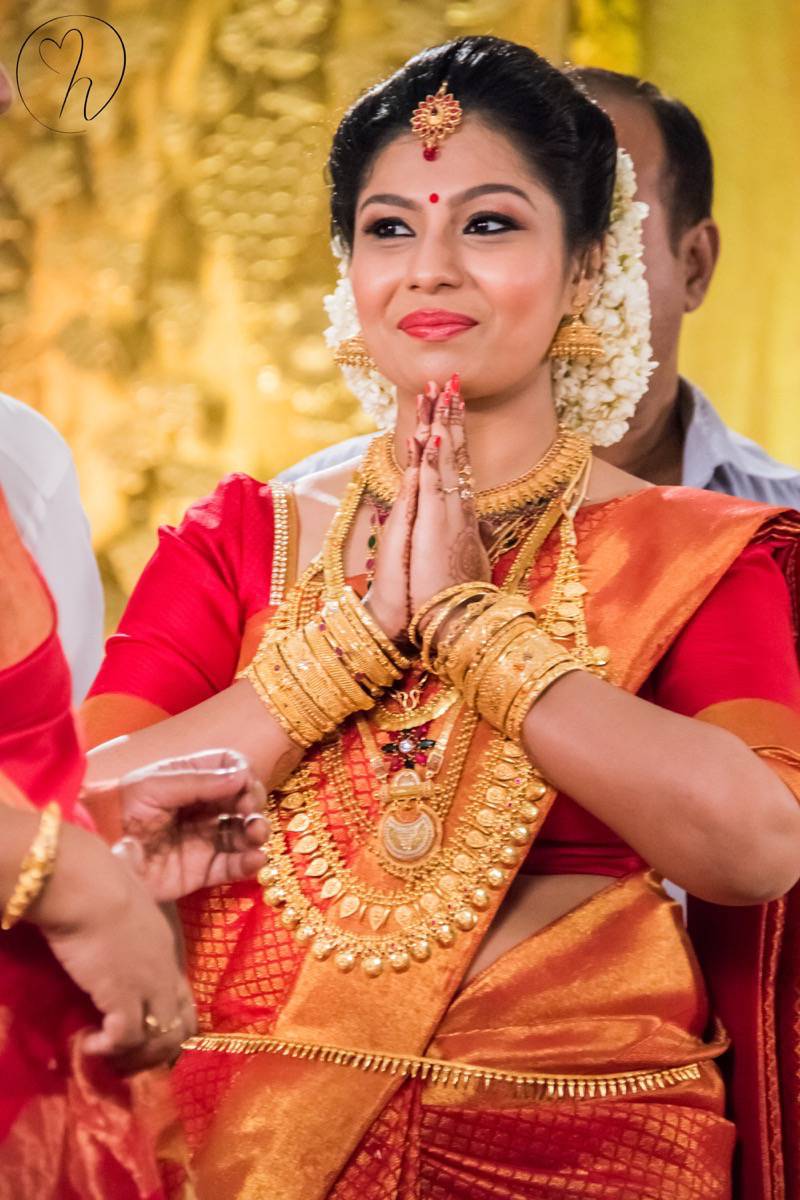 Then we watched the ceremony, having no idea what was going on. Some walking in circles, tossing of flower petals, lighting of candles… And finally, lots and lots of photos. Because there was no kiss to mark the point that the two were officially married, Jason and I had a hard time knowing when the ceremony had ended. And the fact that the guests never really settled down and were constantly up walking around and socializing made it even harder to understand the process. However, at some point we were ushered up to the stage to have photos taken with the couple and then whisked away to the dinning hall for a traditional banana leaf meal.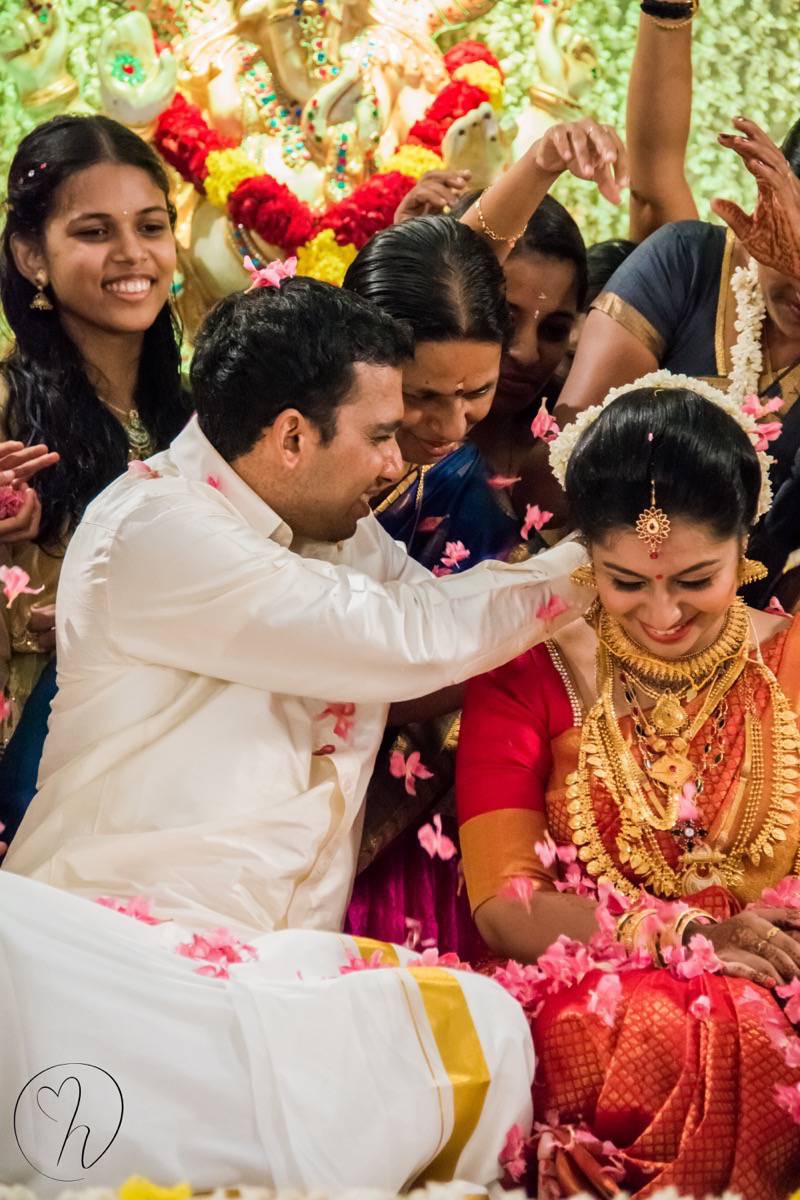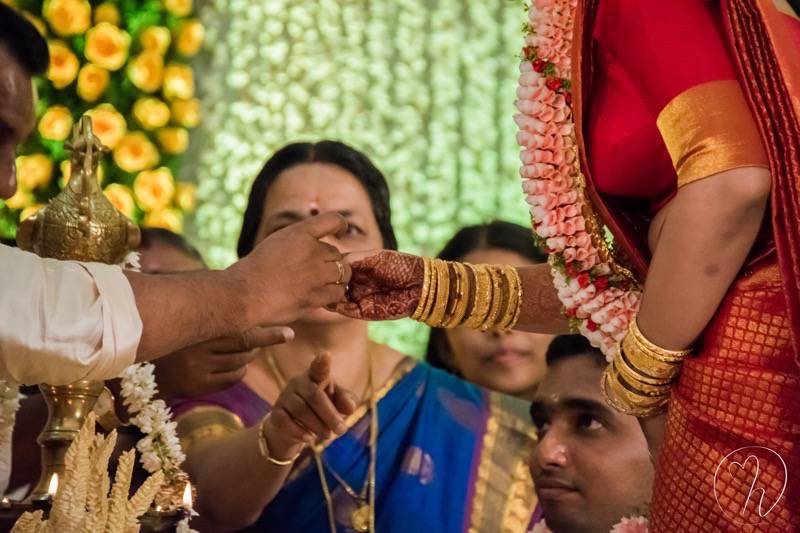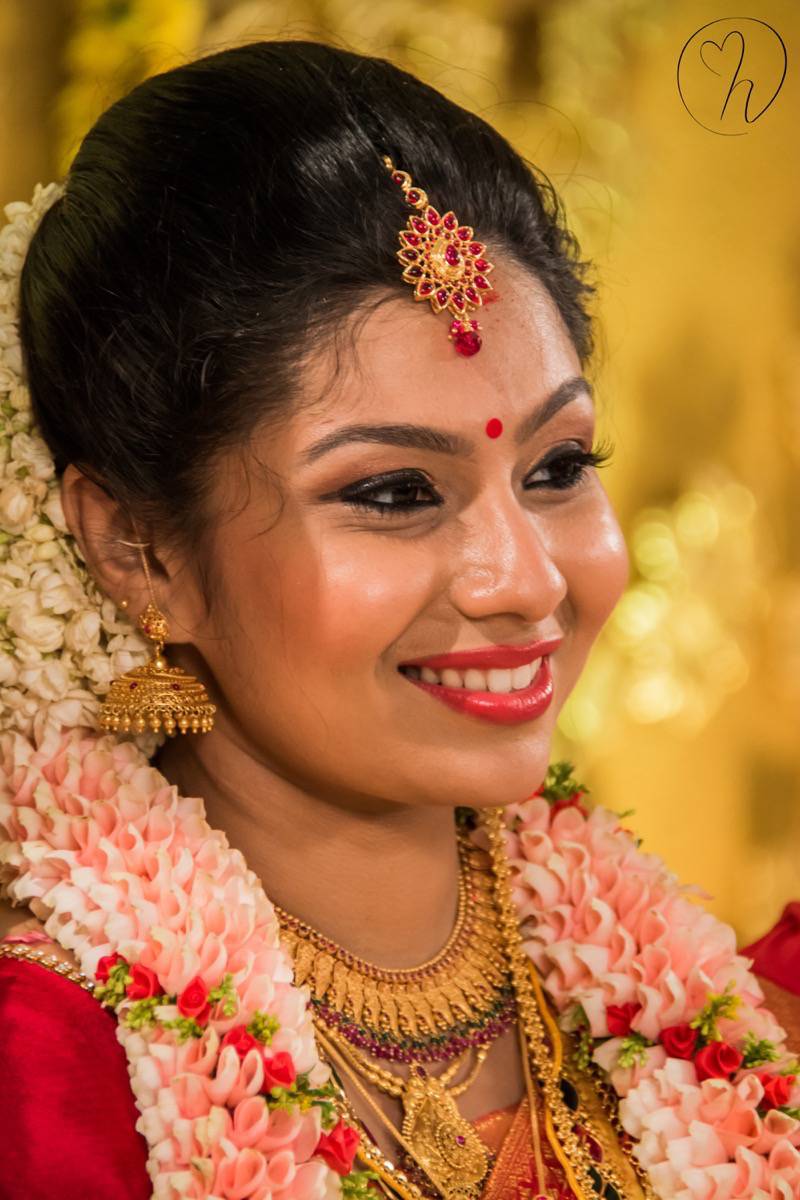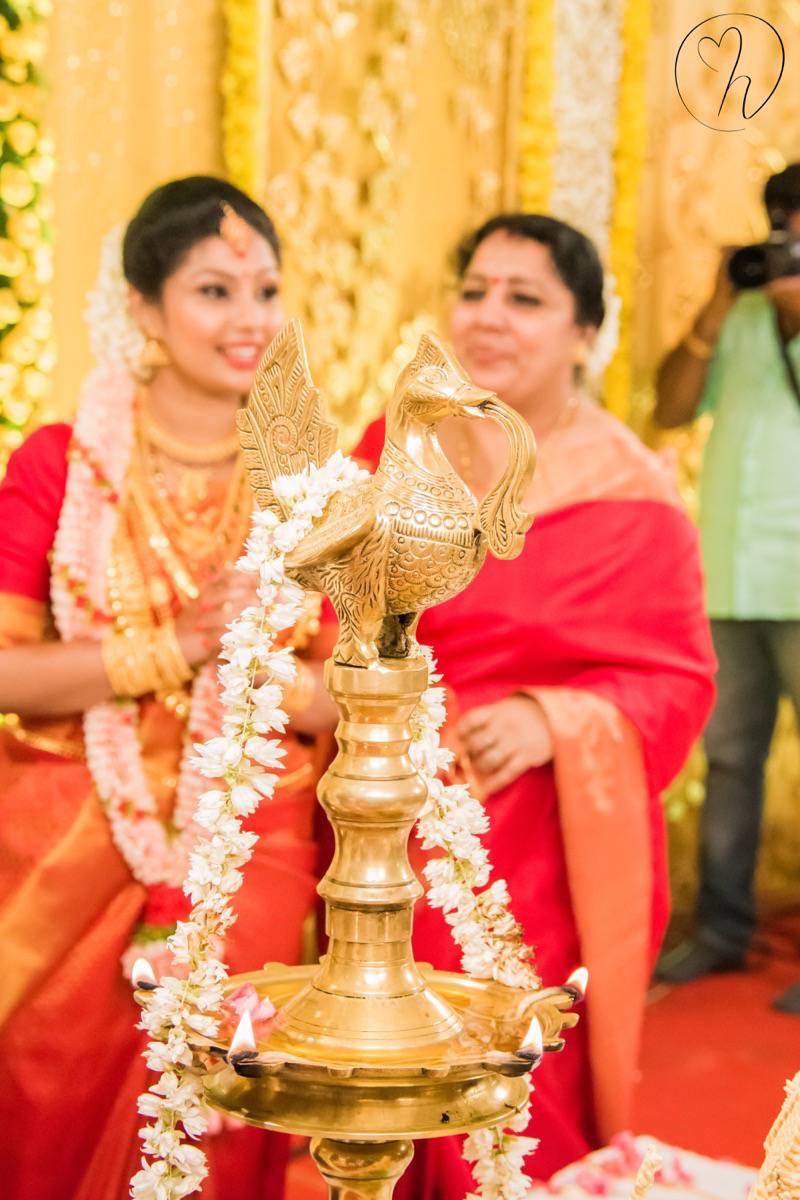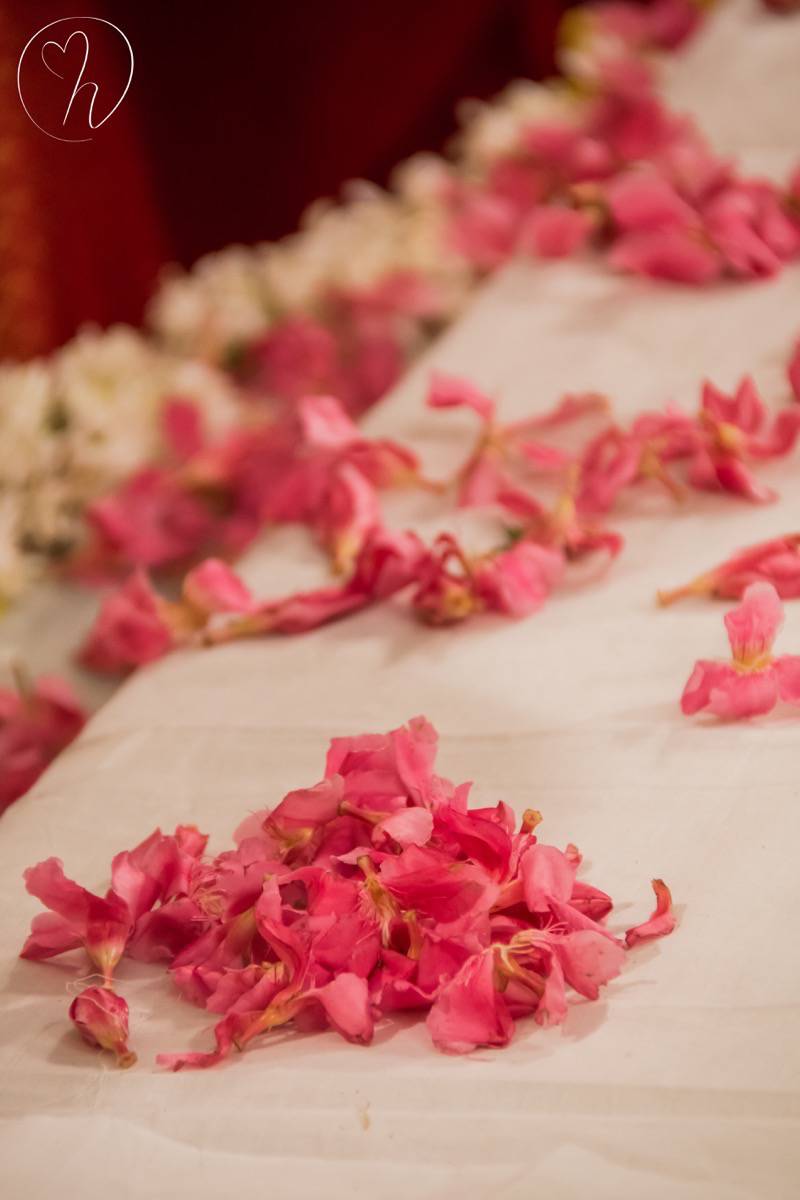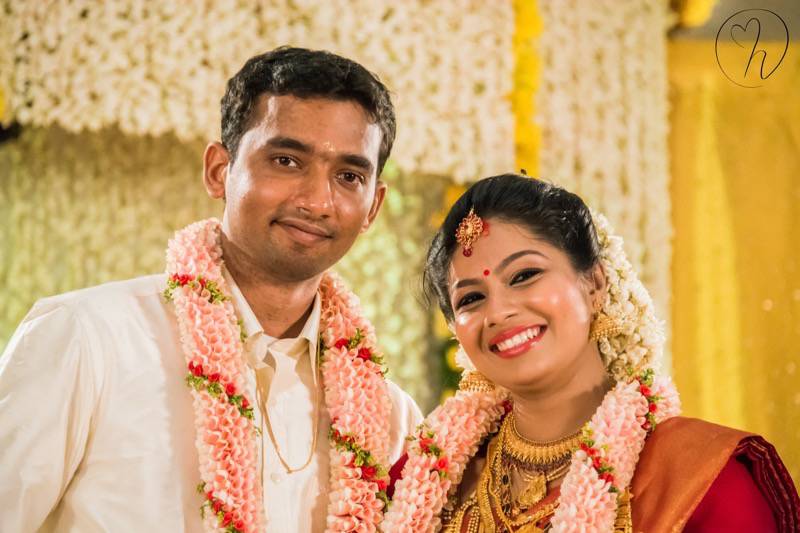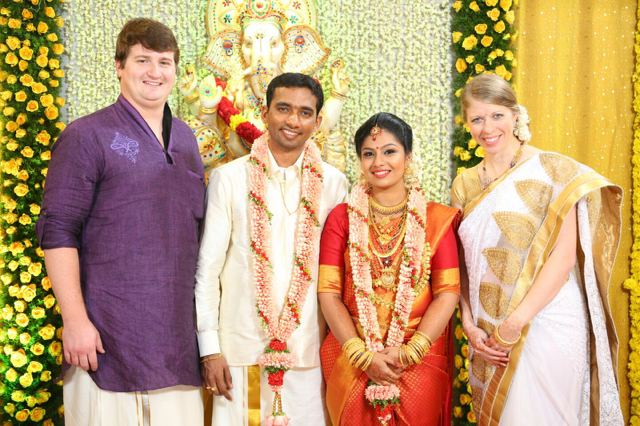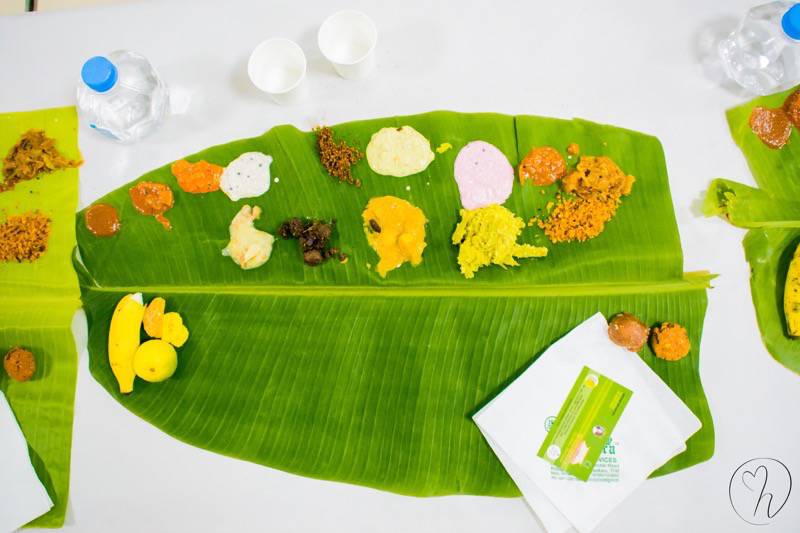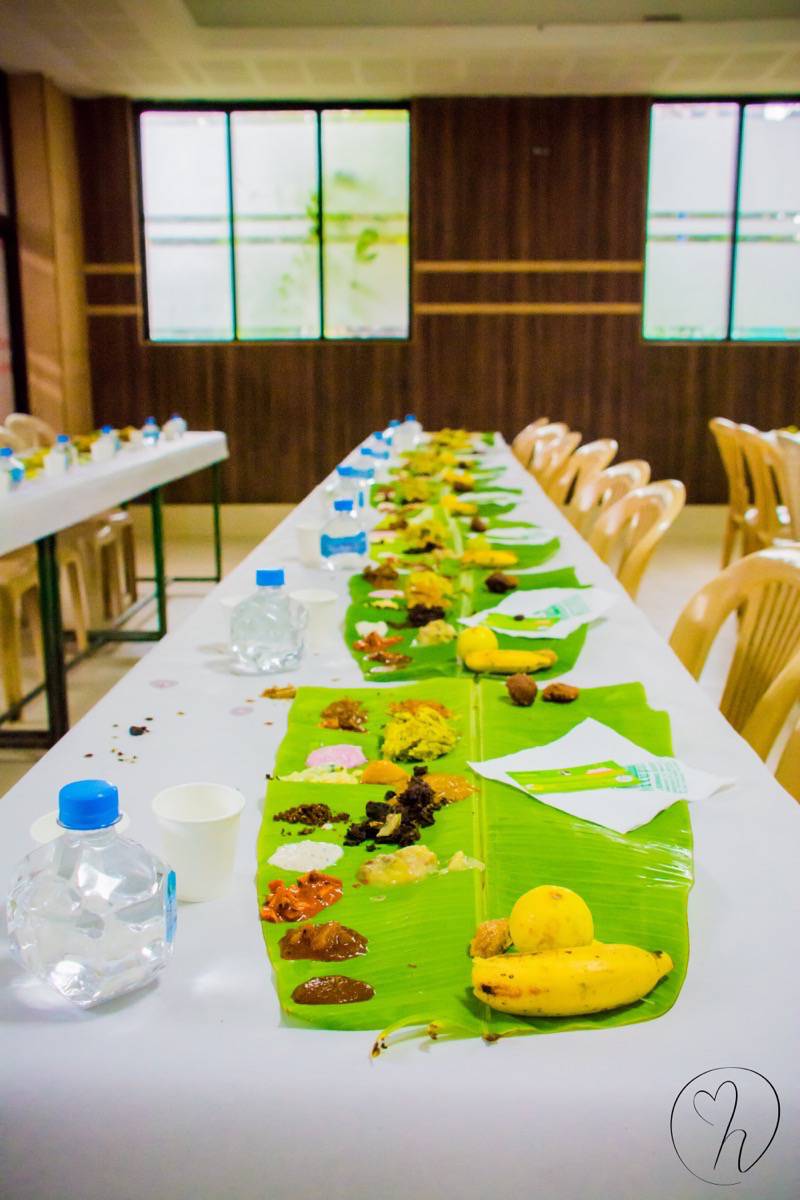 Everything happened in quite a rush. It was definitely the experience of a lifetime. Watching friends join hands is already such a special, sacred bonding moment. But watching in another country brings this experience to a whole other level of spirituality. We are grateful to have been apart of it.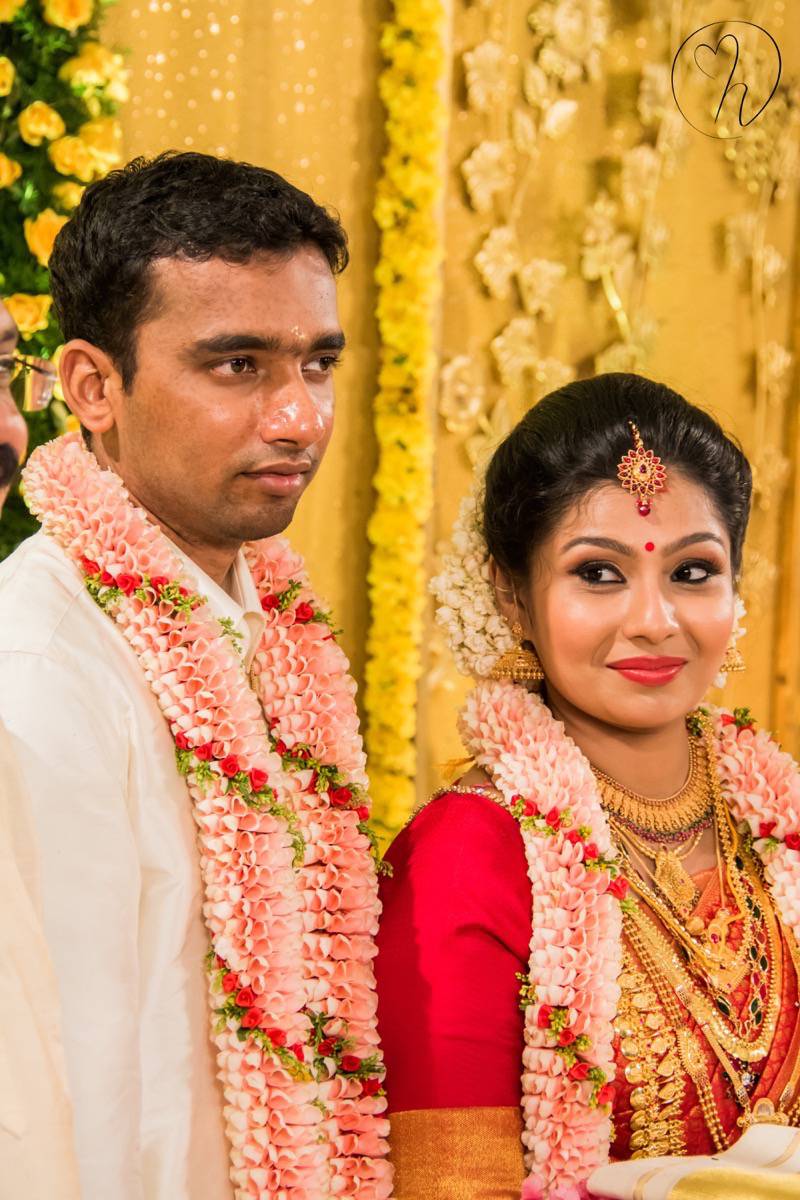 We wish and pray for a lifetime of happiness for this wonderful couple. May God bless you, Jit and Pudja, with a joyful life!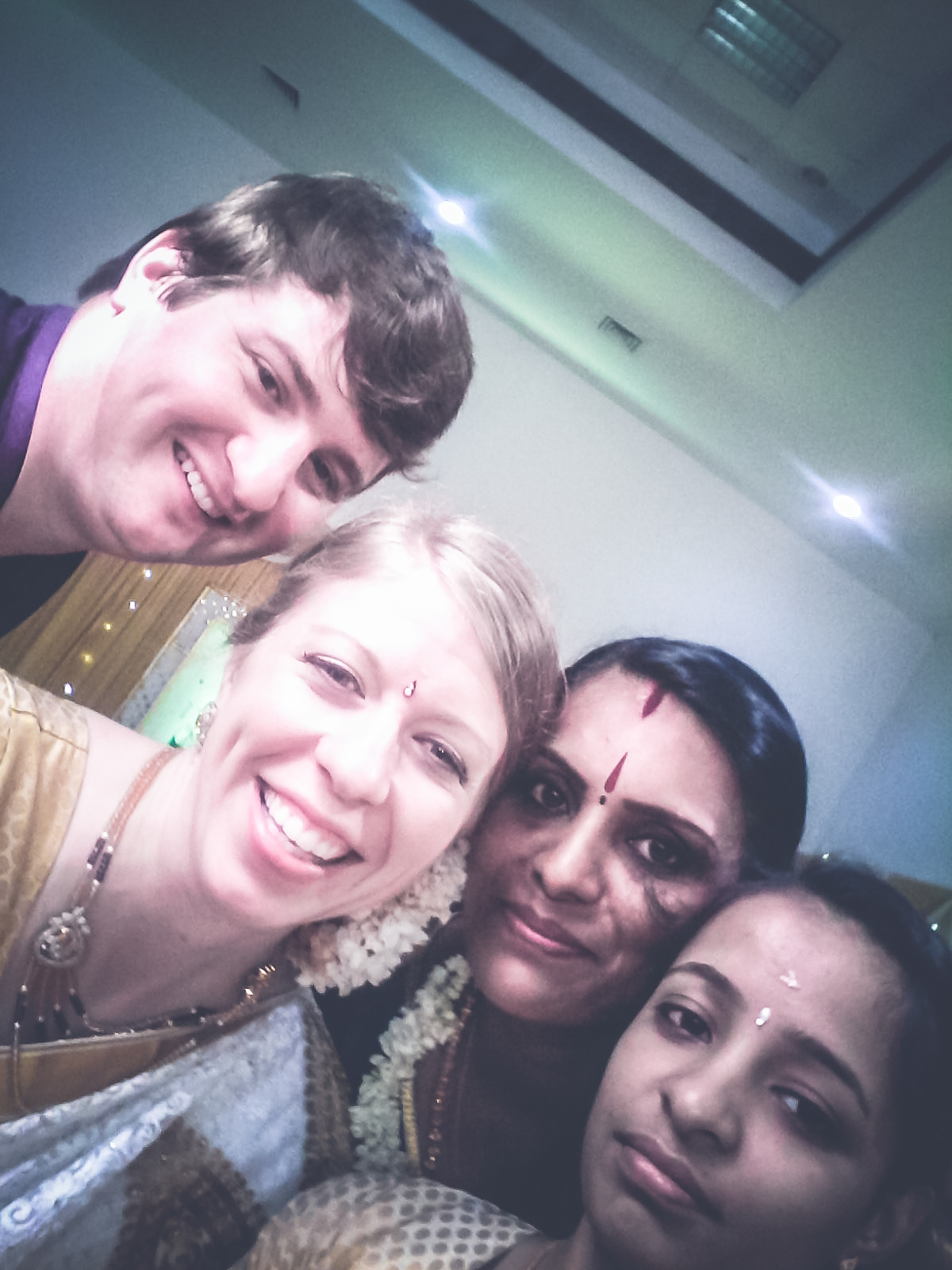 Until next time,