I have lived in Houston for three years, but this year was the first year that I have made it downtown to cheer on the Houston Marathon and Half-Marathon runners. Ok, so it took my husband running in the half-marathon to get me there. In the past, my good intentions of cheering on my friends and neighbors have been extinguished by my laziness when it came to tackling the Houston traffic and road closures. However, all that trouble was completely worth the experience. The energy you feel coming off the 27,000 runners (that's right, I said 27,000!), is beyond explanation. See, I don't run. (Once, I ran after a ball while my husband was shooting a couple hoops… he hasn't let me live it down yet.) I have a couple rare heart disorders, Marfan Syndrome and Long QT Syndrome, which has plagued my entire family. I take these heart disorders very seriously as they have taken the lives of two of my siblings and countless others in this world. So, the thought of running 13.1 miles (much less 26.2 miles!) seems like a super-hero power to me! And yet, here in front of me was 27,000 runners from all around the world, including some of my friends, co-workers, and my wonderful husband, proving to me that us mortals can have super-hero powers too.
The race began and ended in Downtown Houston, which gave me a wonderful opportunity to snap some photos of the downtown area.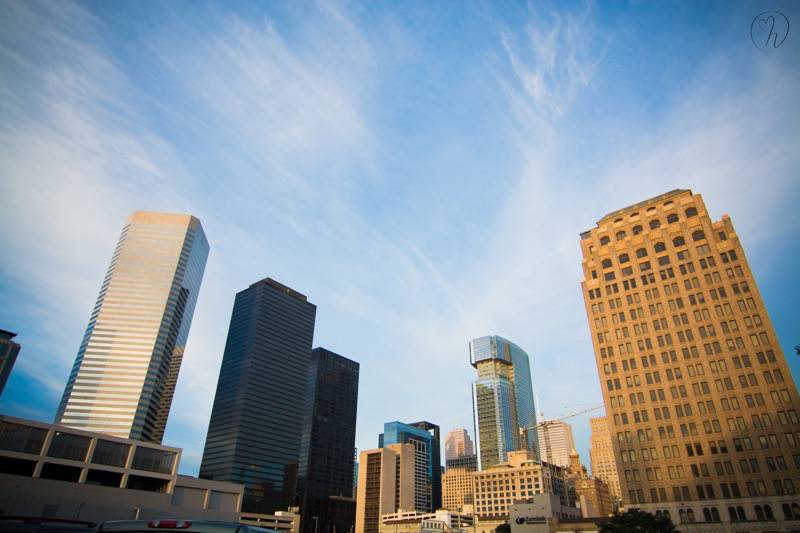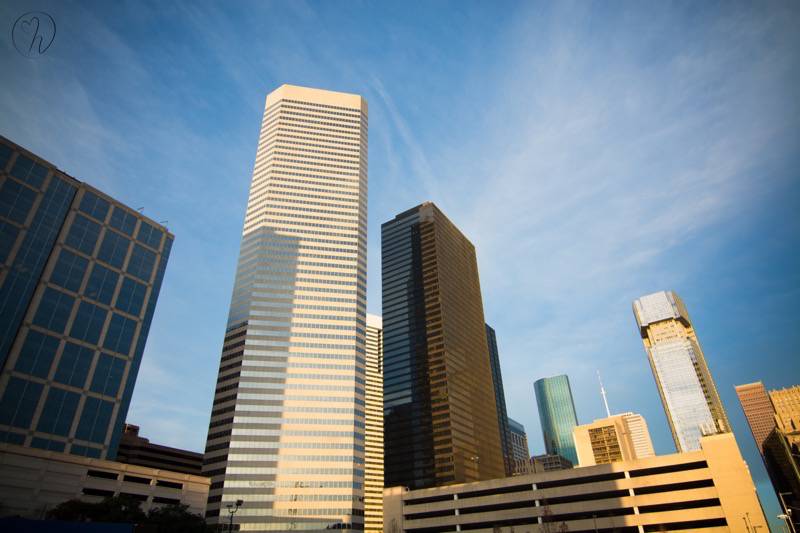 It turned out to be an absolutely gorgeous day! However, it was still quite brisk that morning. As I walked through downtown, there were piles of cloths left behind by the runners. All of these cloths were left to be donated to the homeless.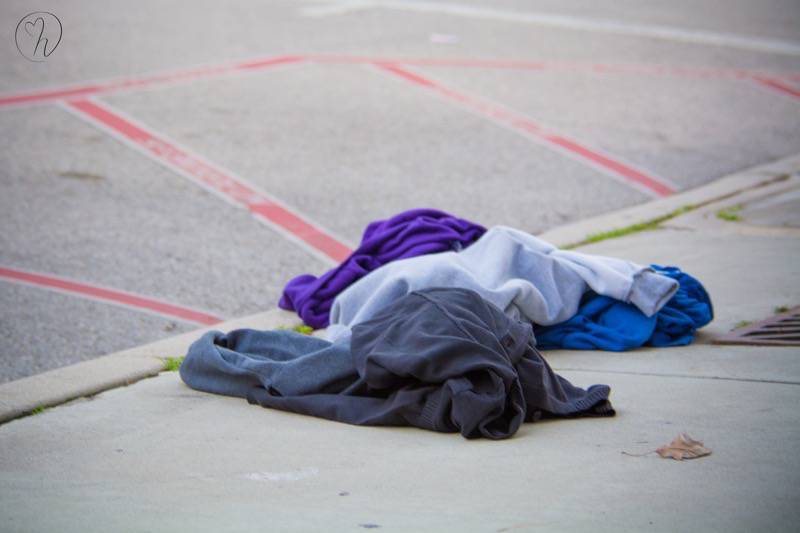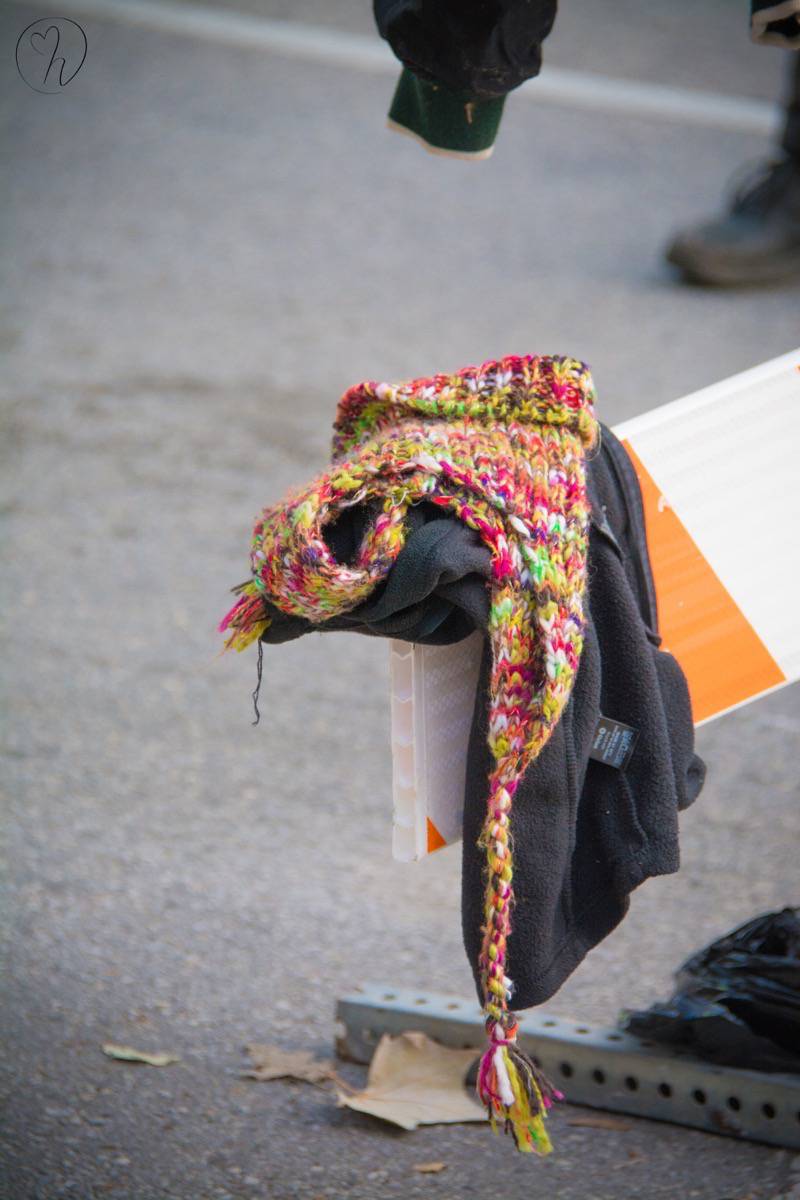 I slowly made my way to Discovery Green, where I got to see the beautiful "Wings of the City" exhibit by Jorge Marin and the "Field of Light" by Bruce Munro.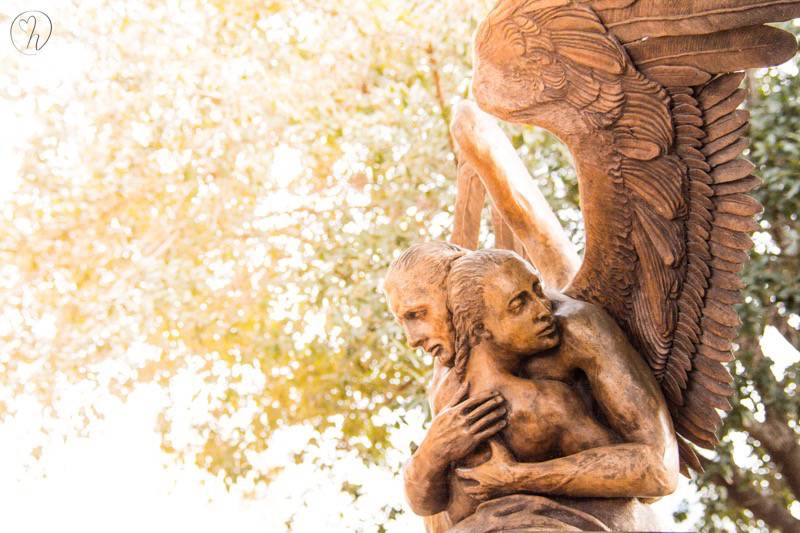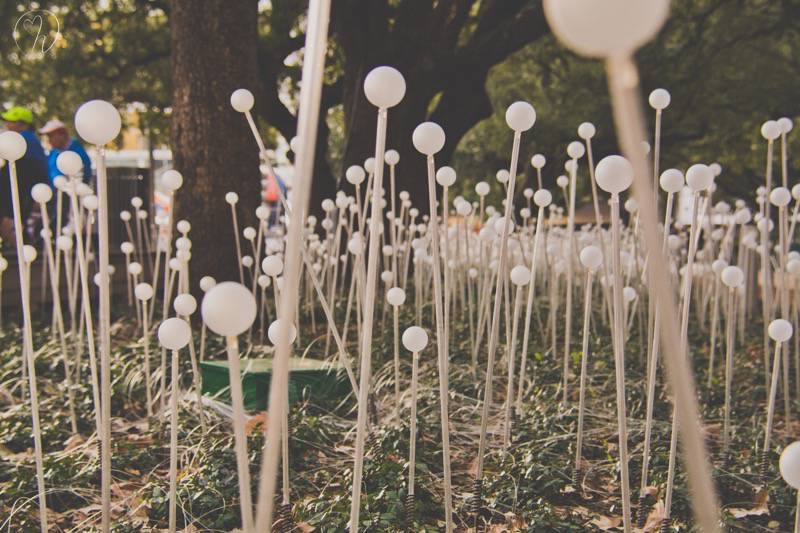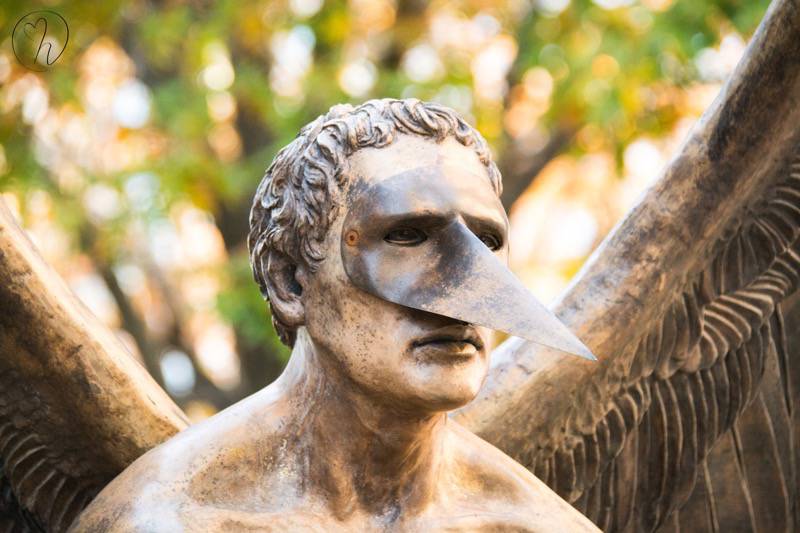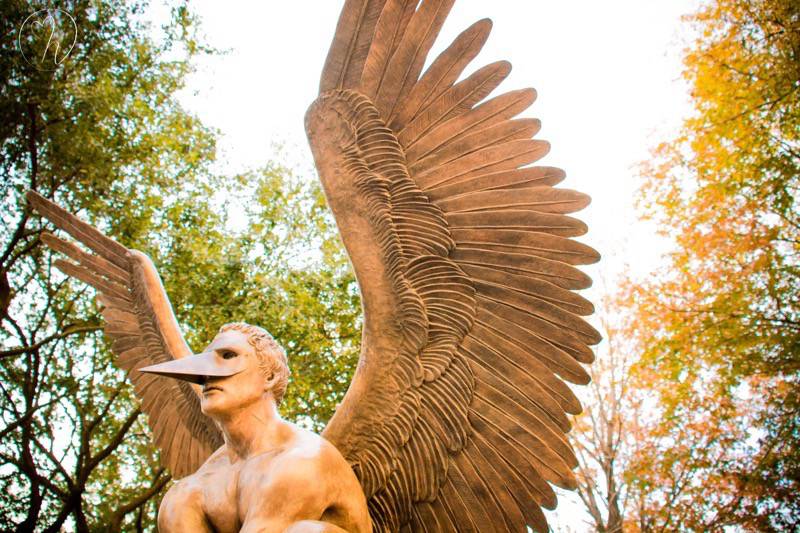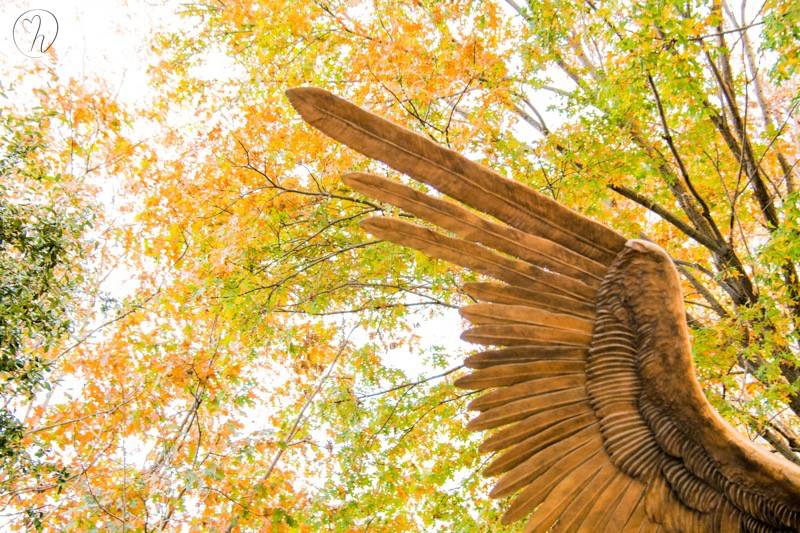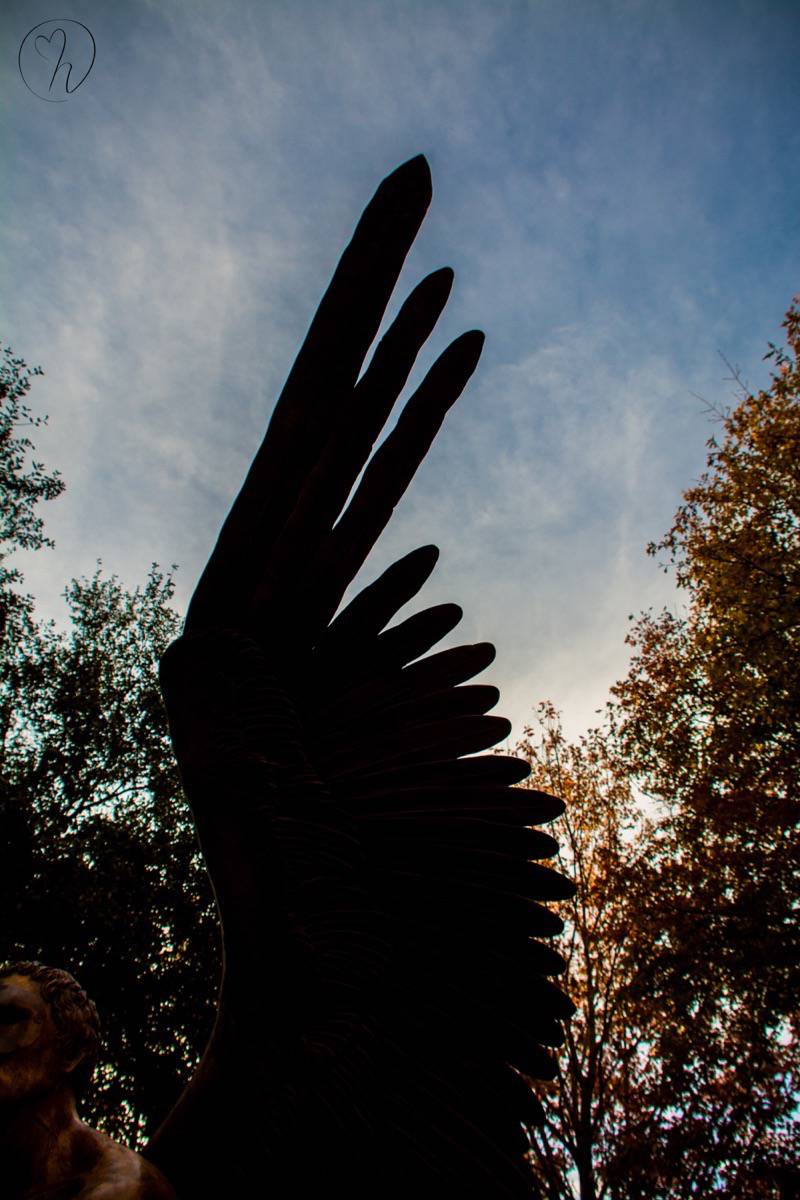 Then I made my way to finish line and staked out a place right up front.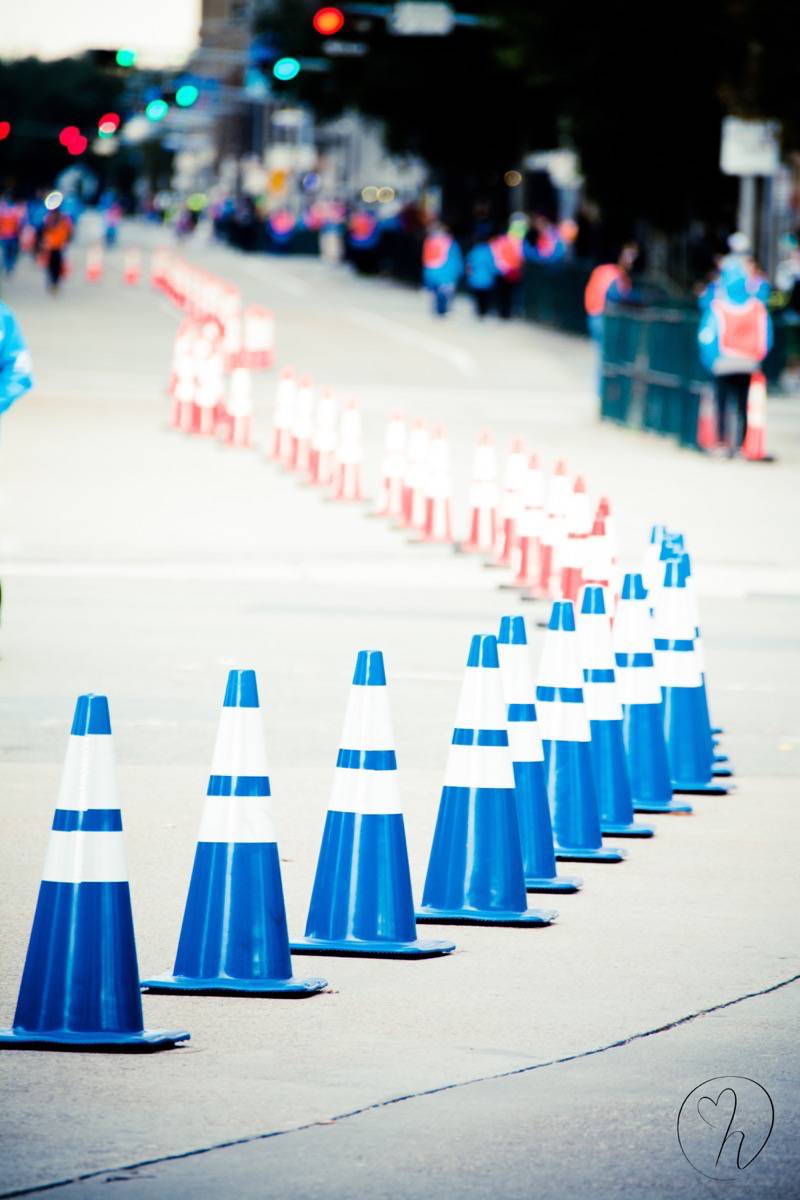 Before I knew it, the first half-marathon runners were already coming to the finish line!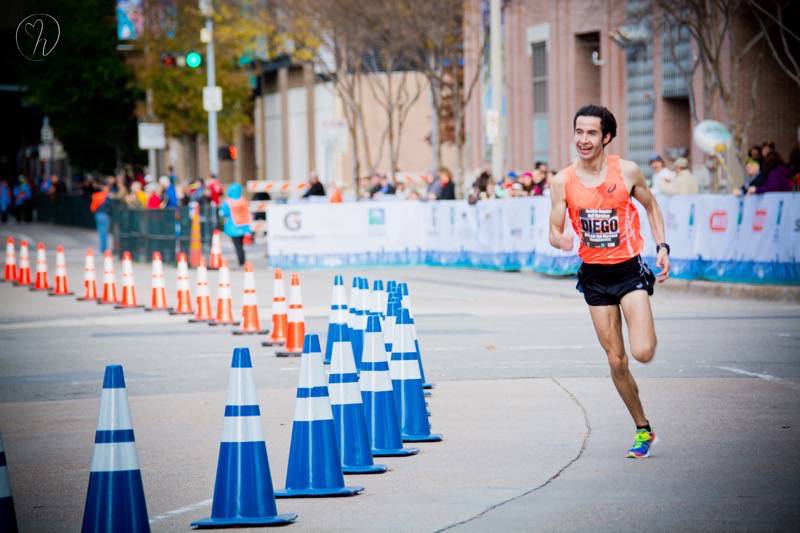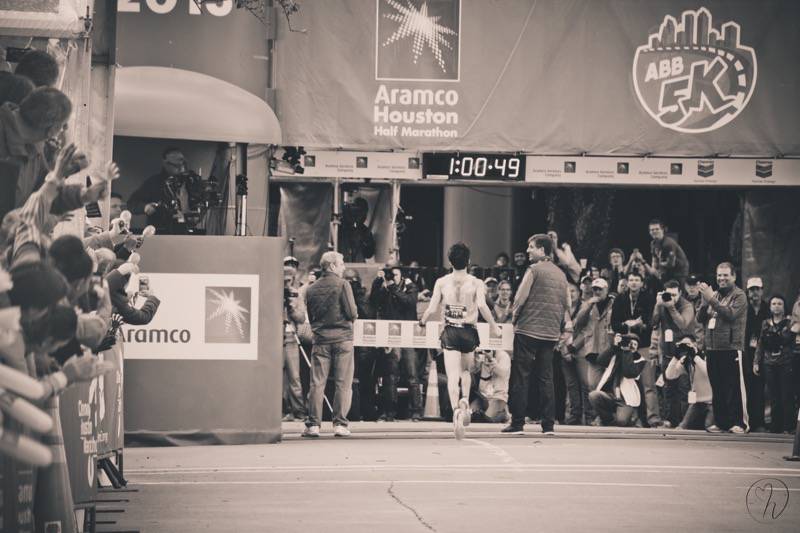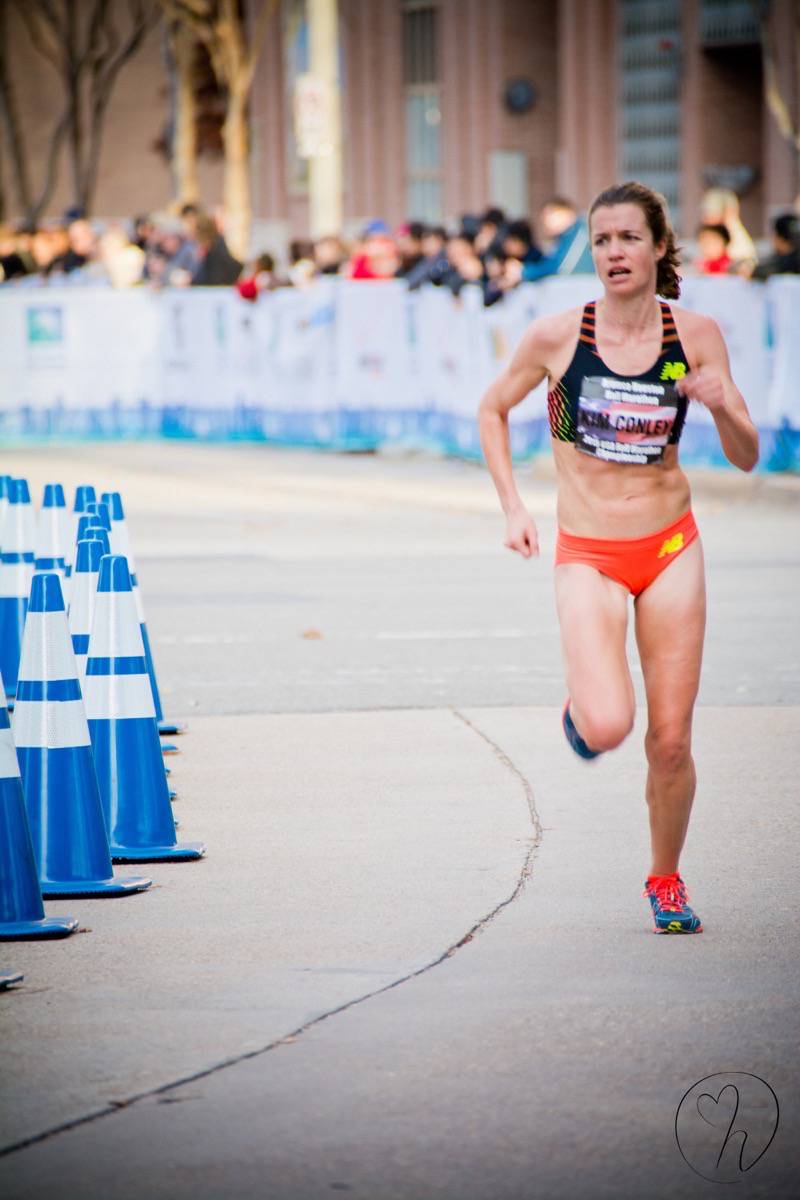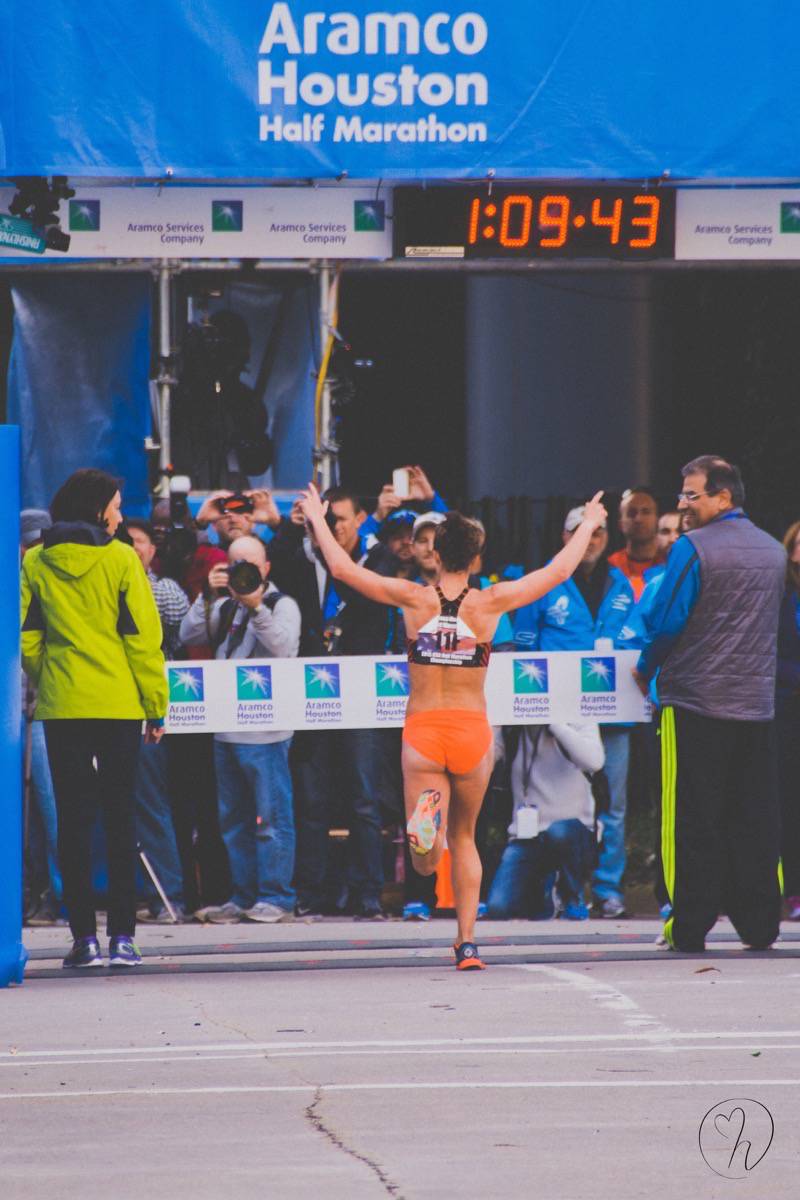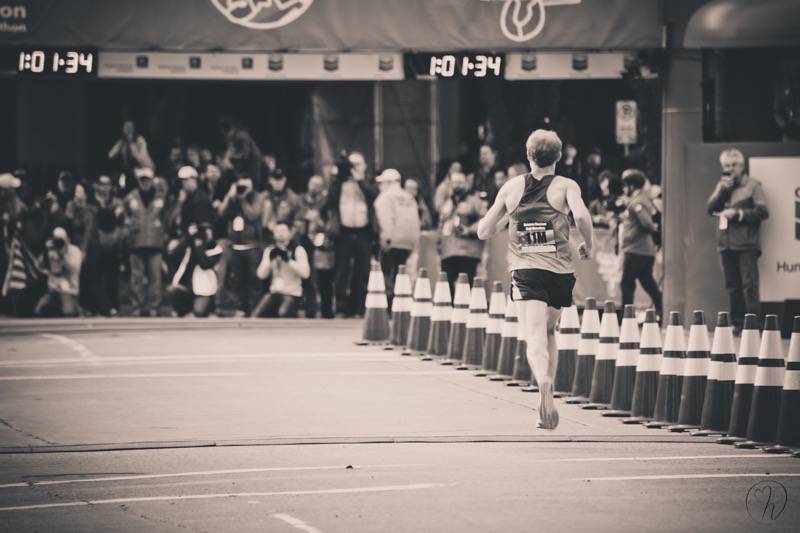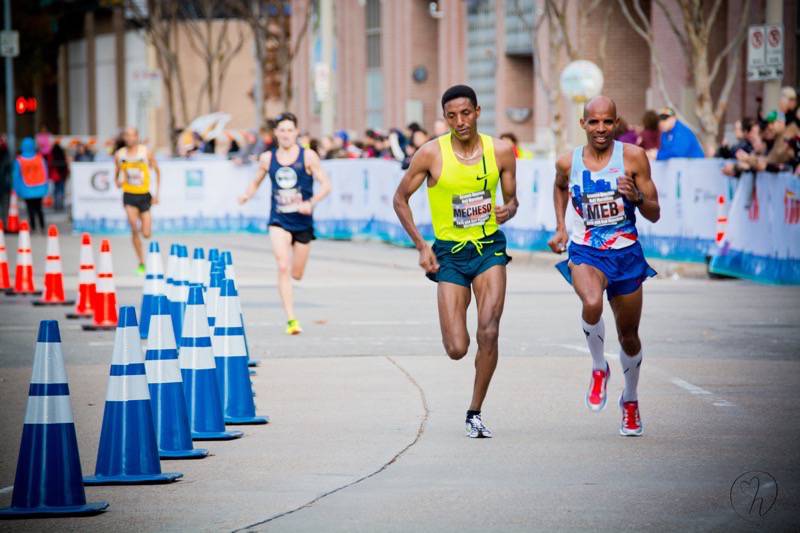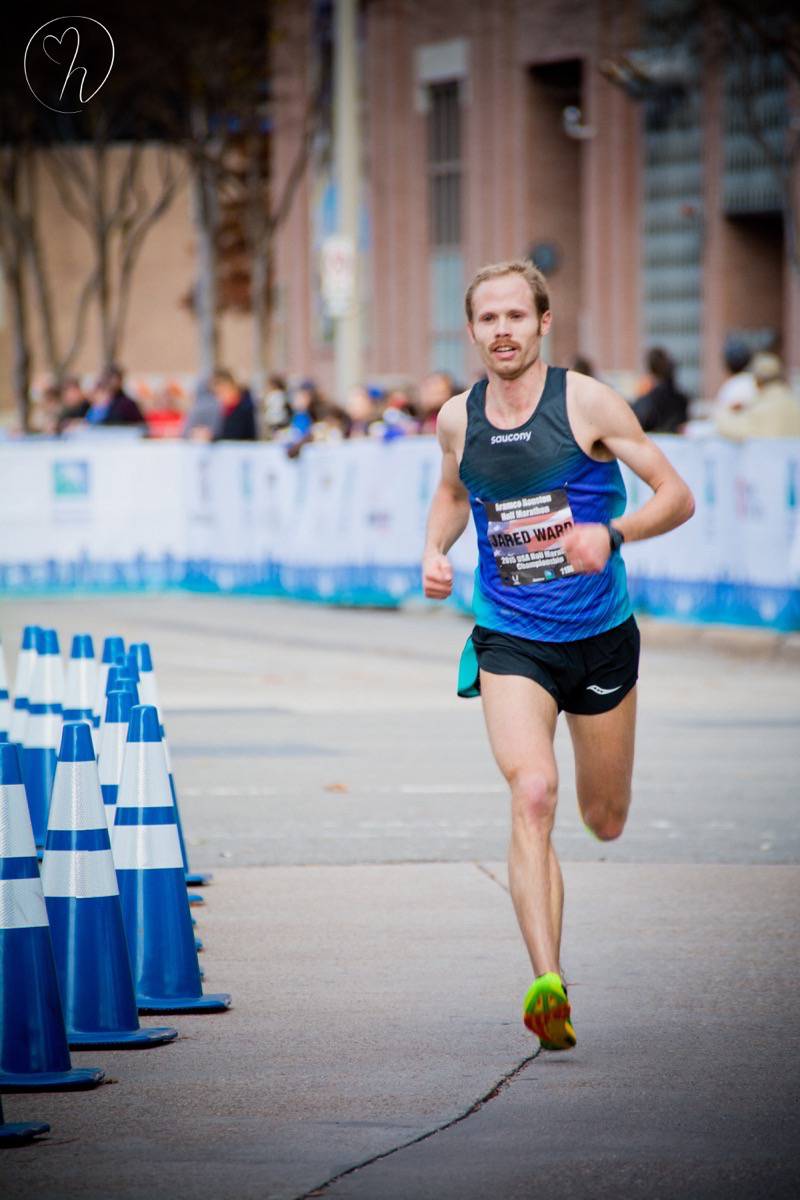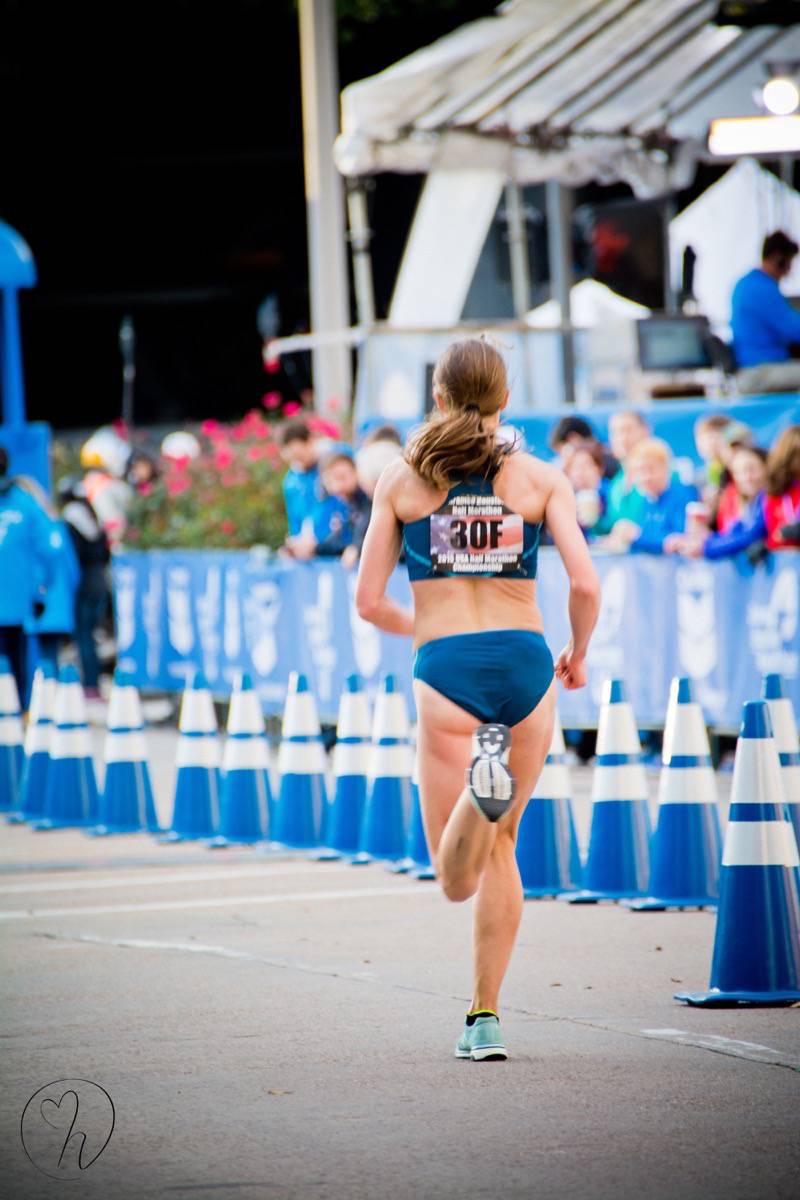 And shortly later the first full marathon hand cyclists…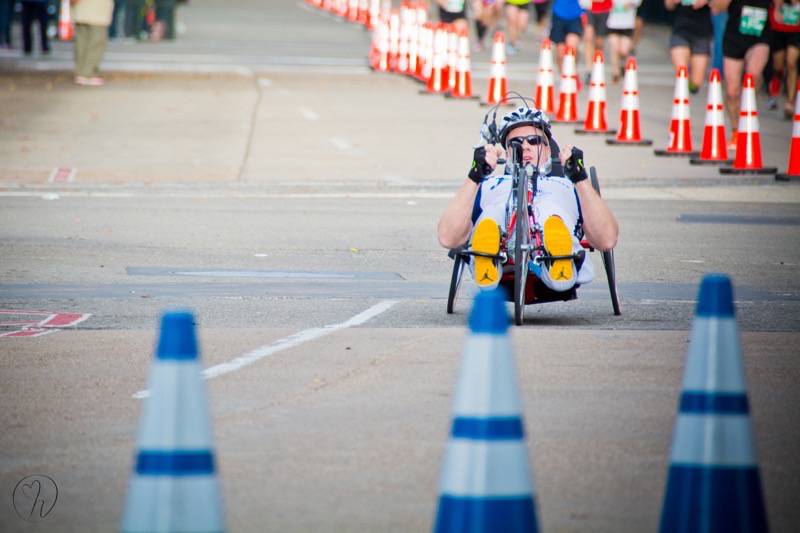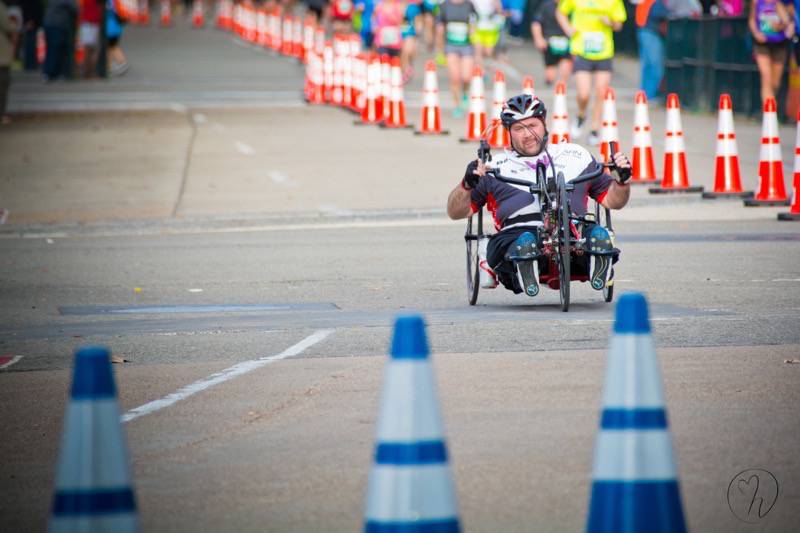 And then the first full marathon runner!
And finally my sweet tired husband…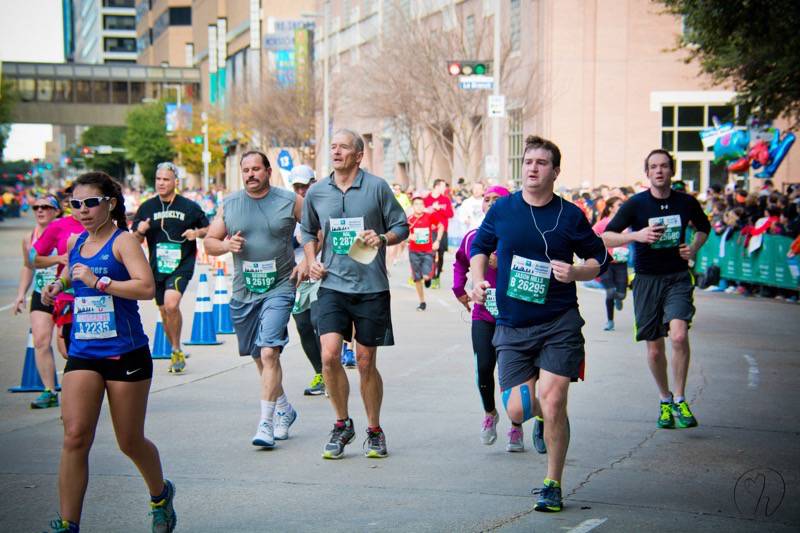 In between, I cheered on so many amazing runners…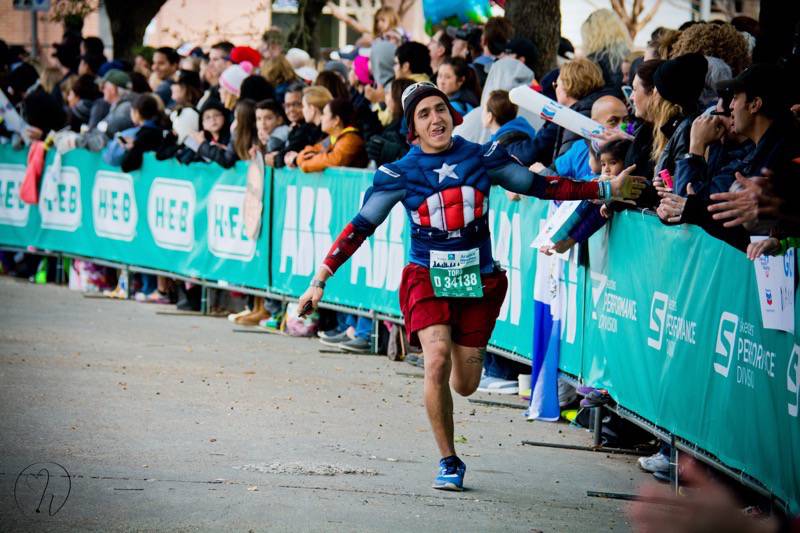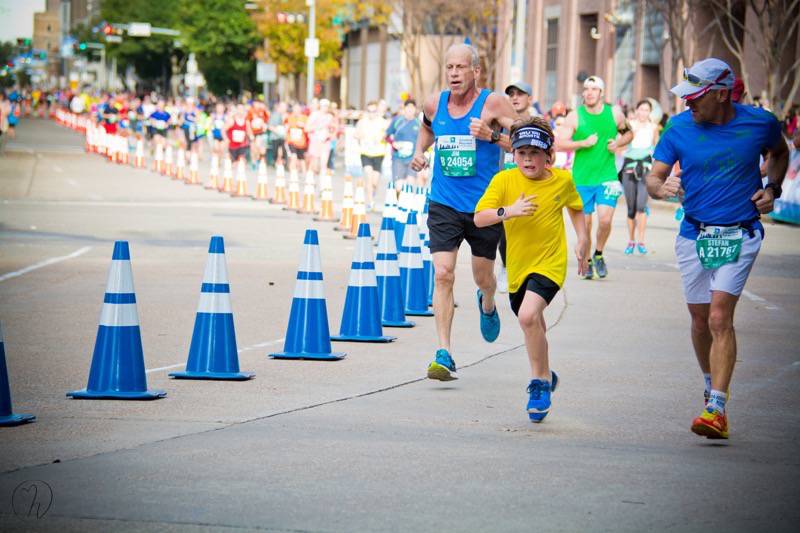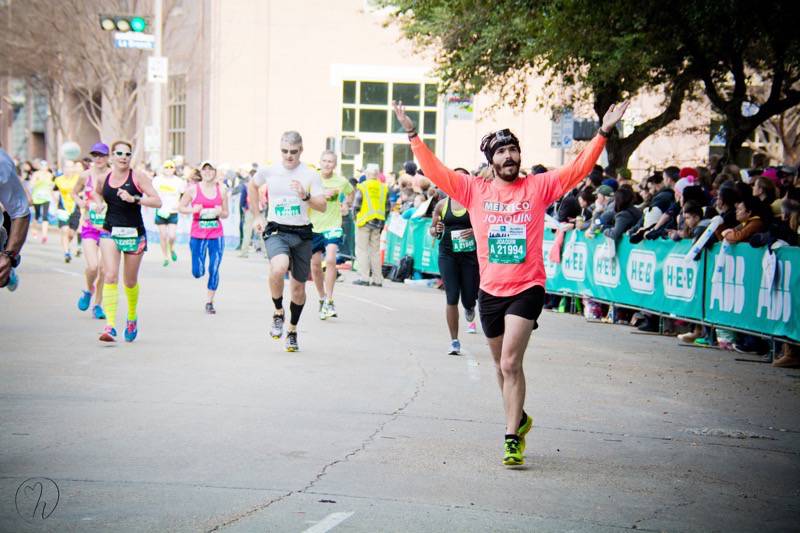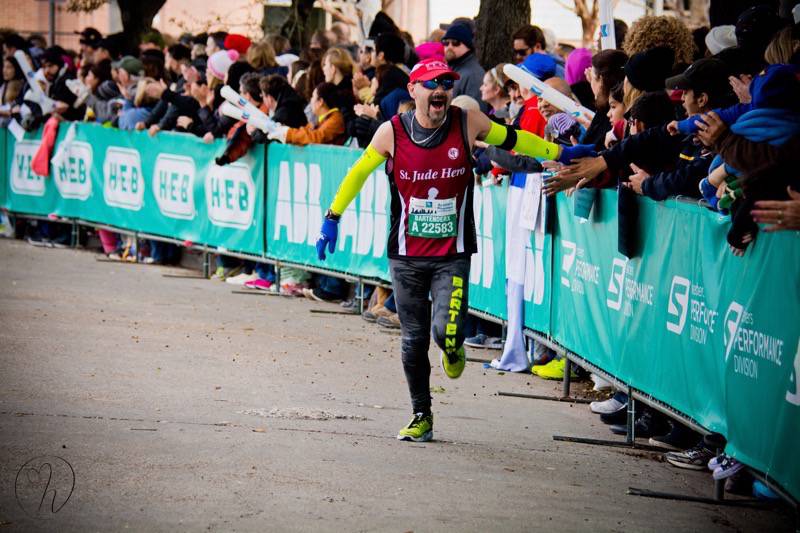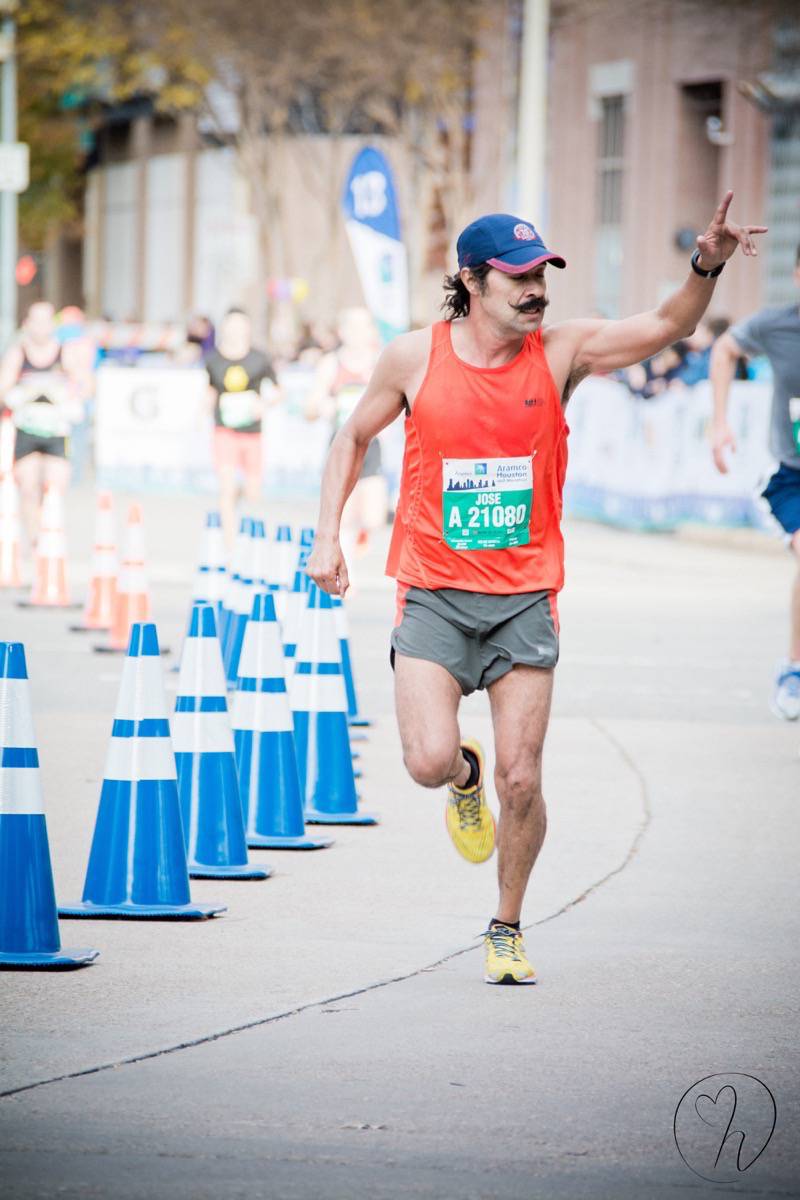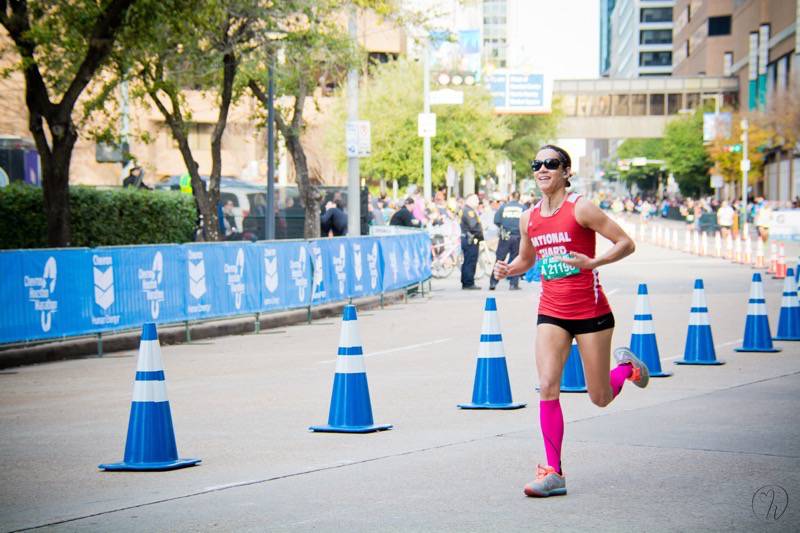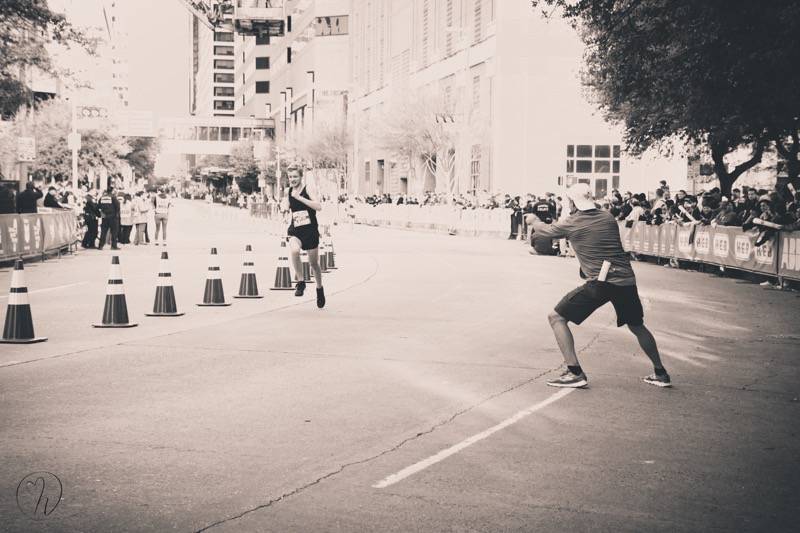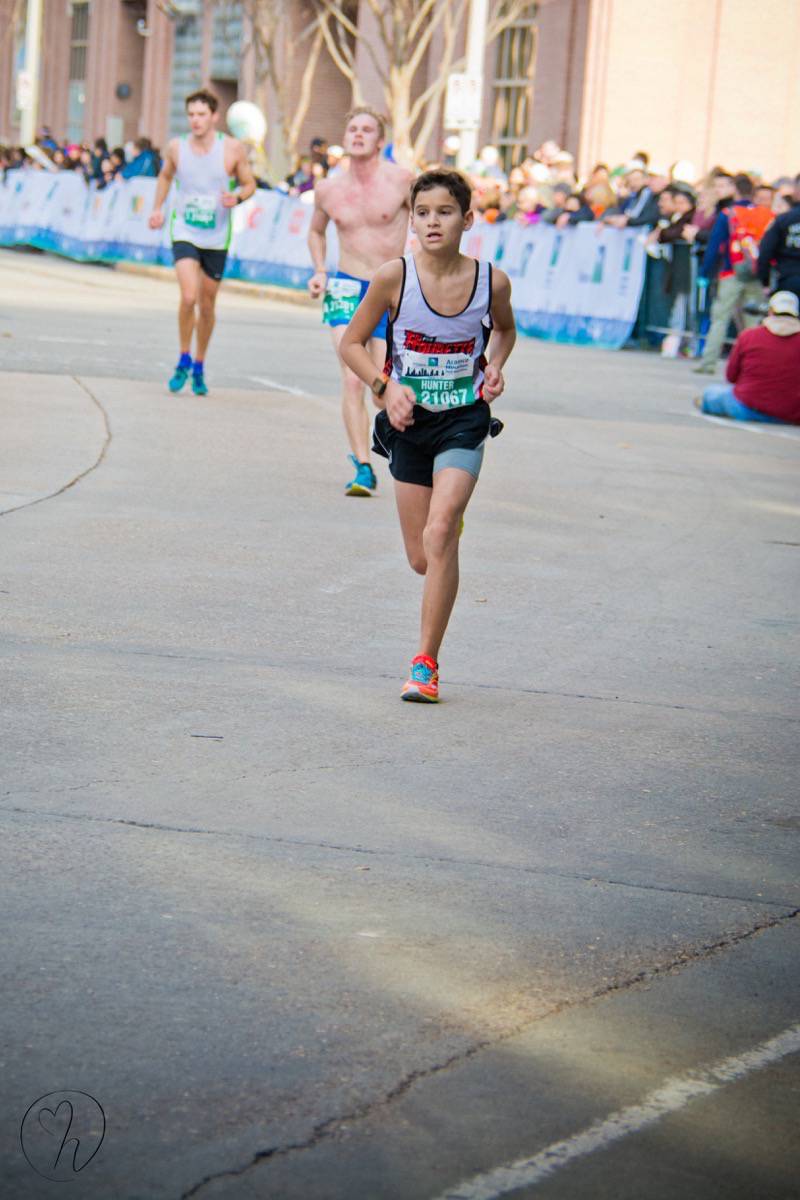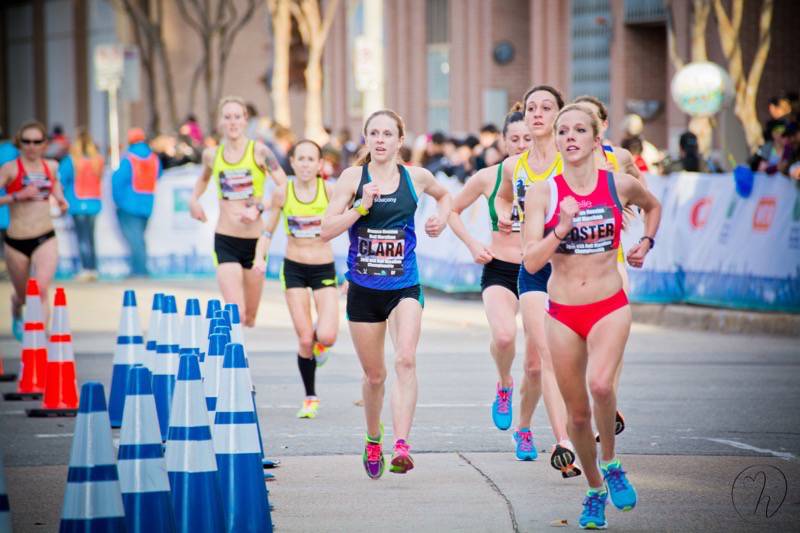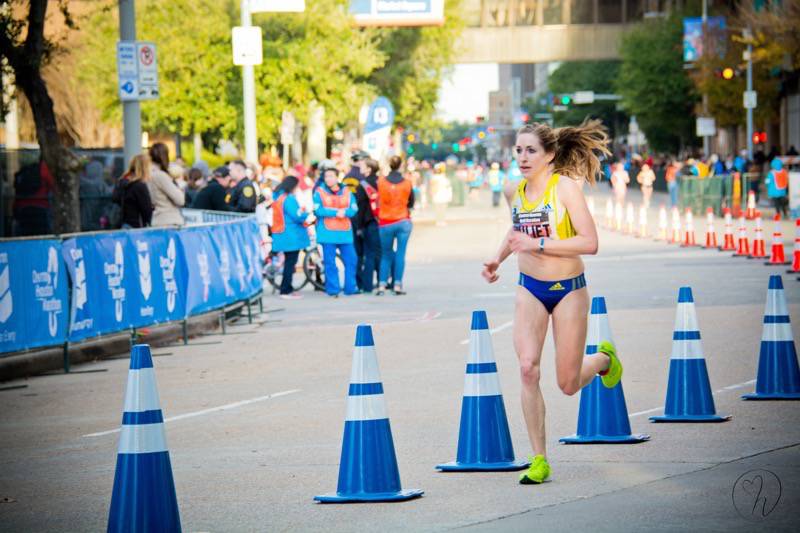 And finally, I reunited with Jason who was excited to get his after-race beer and massage.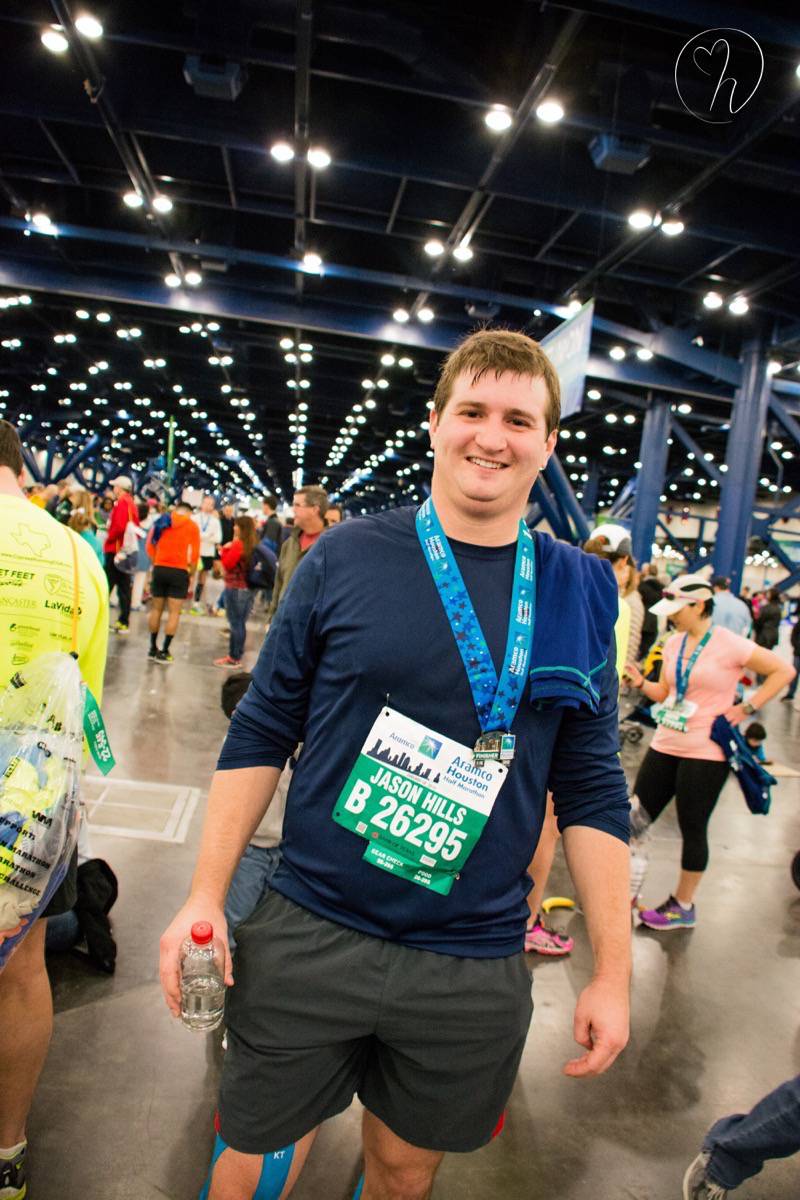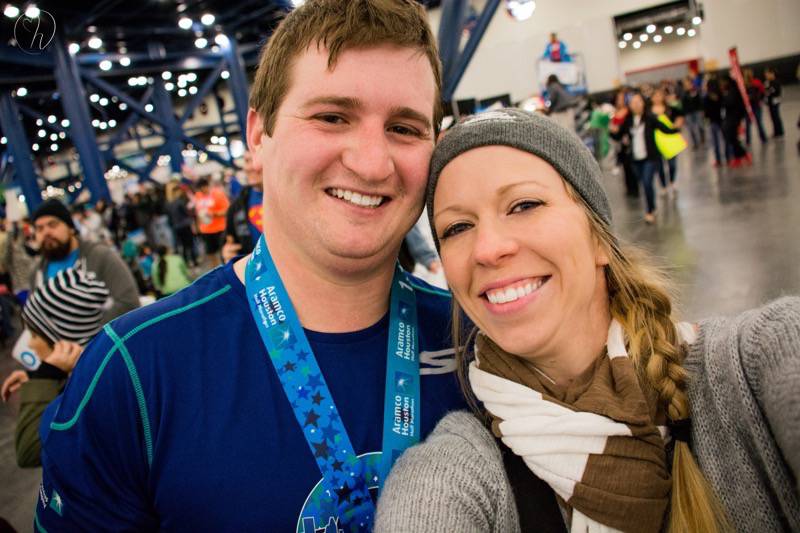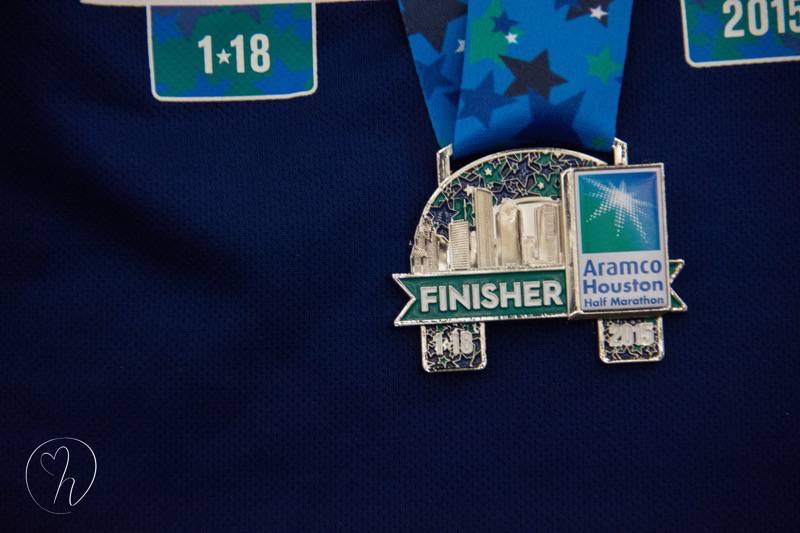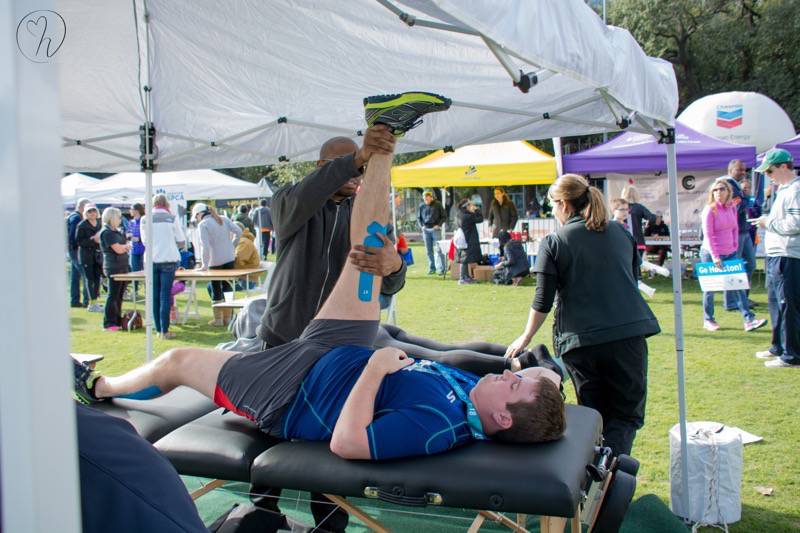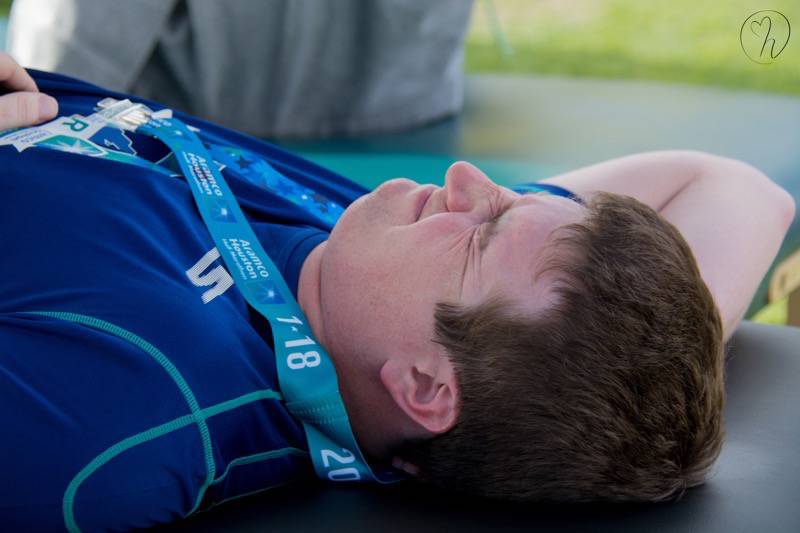 I feel so proud to to have witnessed the strength and endurance of all these runners. They all have truly inspired me!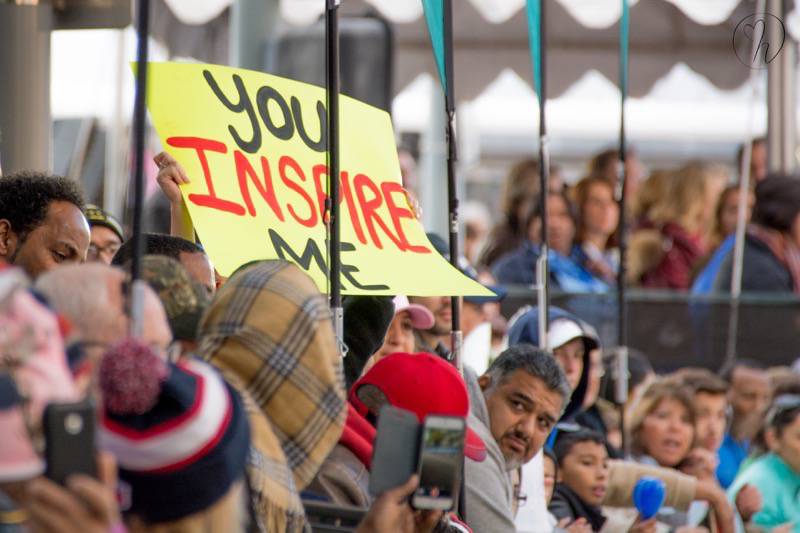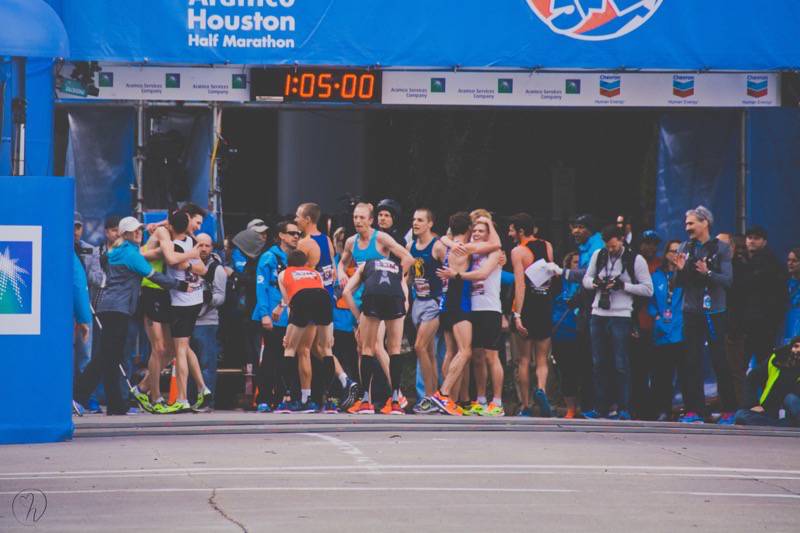 And I am blessed to have my own super-hero at home with me everyday to inspire me to do amazing things as well!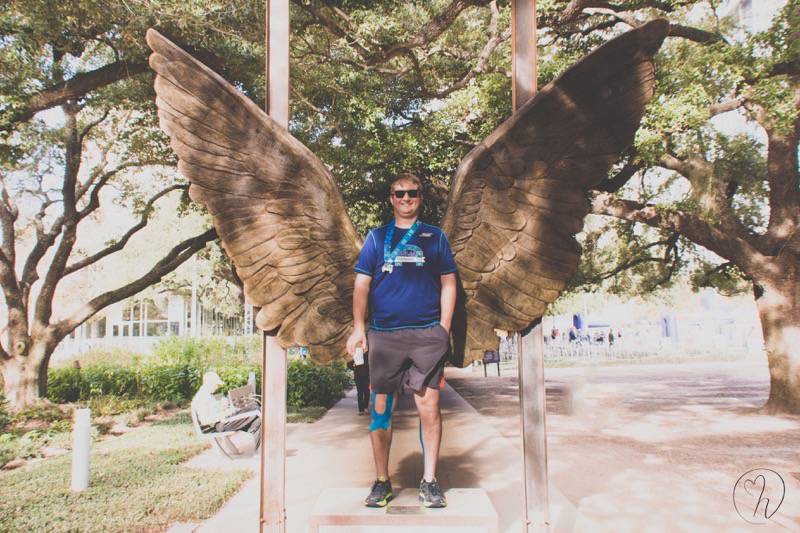 What inspires you?
Until next time,