Oh Bangkok, you win. My legitimate attempt to not let you take me in and spit me out has failed. You tricked me with your cheap drinks, fake sunglasses, and laid back atmosphere. I now know how you got your party reputation. And it all starts with Khao San Rd.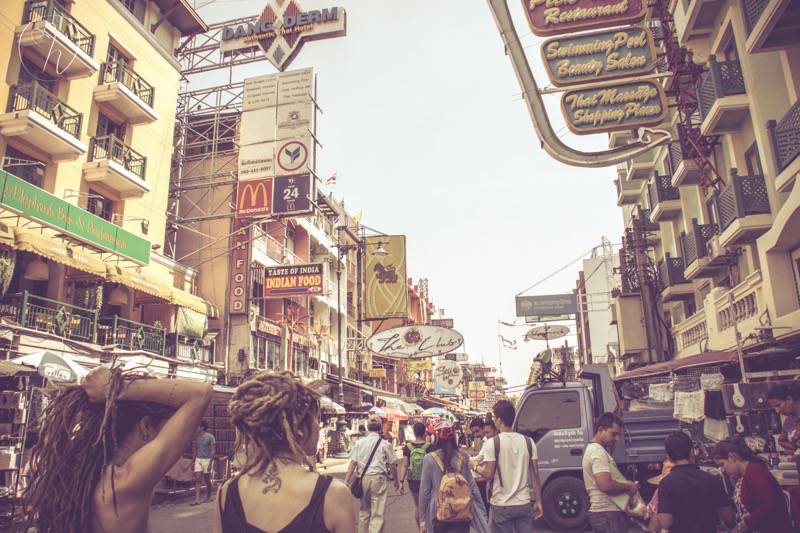 The famous Khao San Rd is a backpacker paradise where travelers, young and old, stop during their short layover in Bangkok. It is packed with hostels, restaurants, and street vendors all ready to take advantage of the come-through tourists just like us. We knew we needed to stock up on cheap clothing for our trip ahead, and there was no better place then Khao San Rd to get our feet wet in the Thailand shopping ways.
After a full morning of walking through the King's Palace in the hot Thailand sun, we were ready for lunch. We found a promising hole-in-the-wall restaurant and had our first taste of Thailand cuisine. What better to get then Pad Thai when your on Bangkok's most touristy road? And it paired with Thailand beer quite nicely.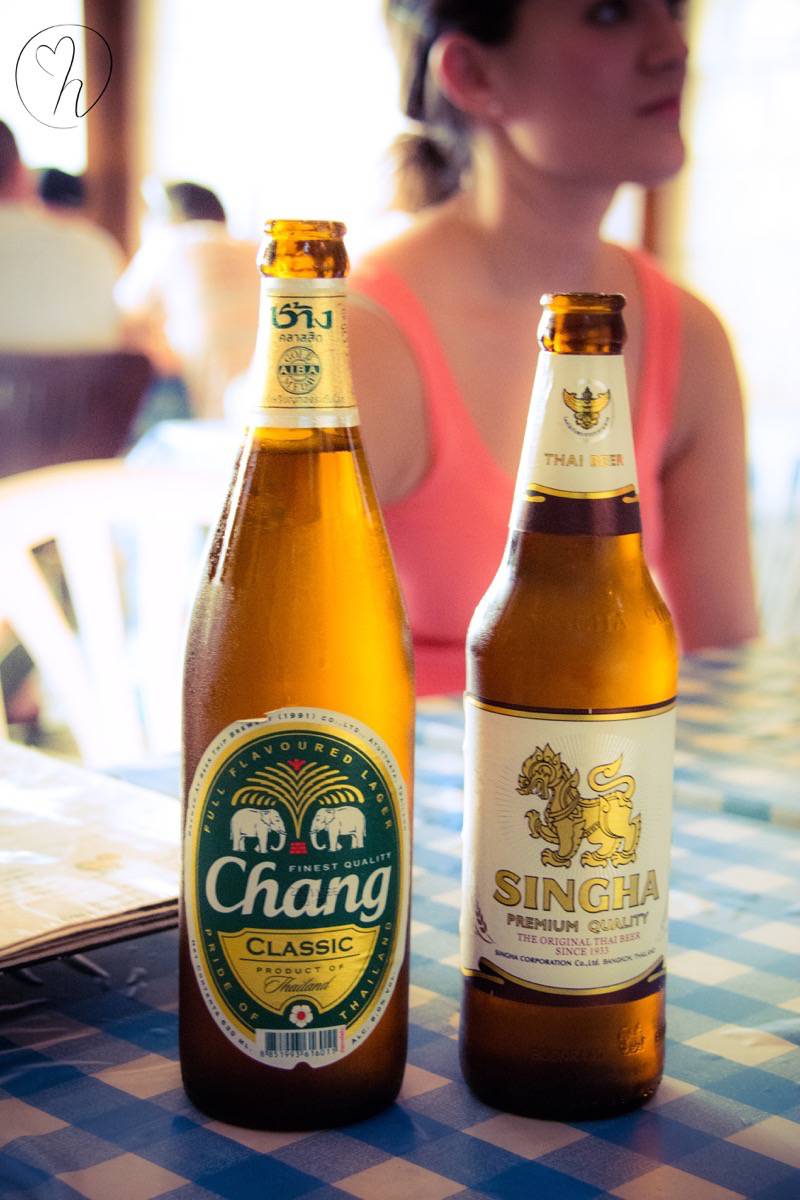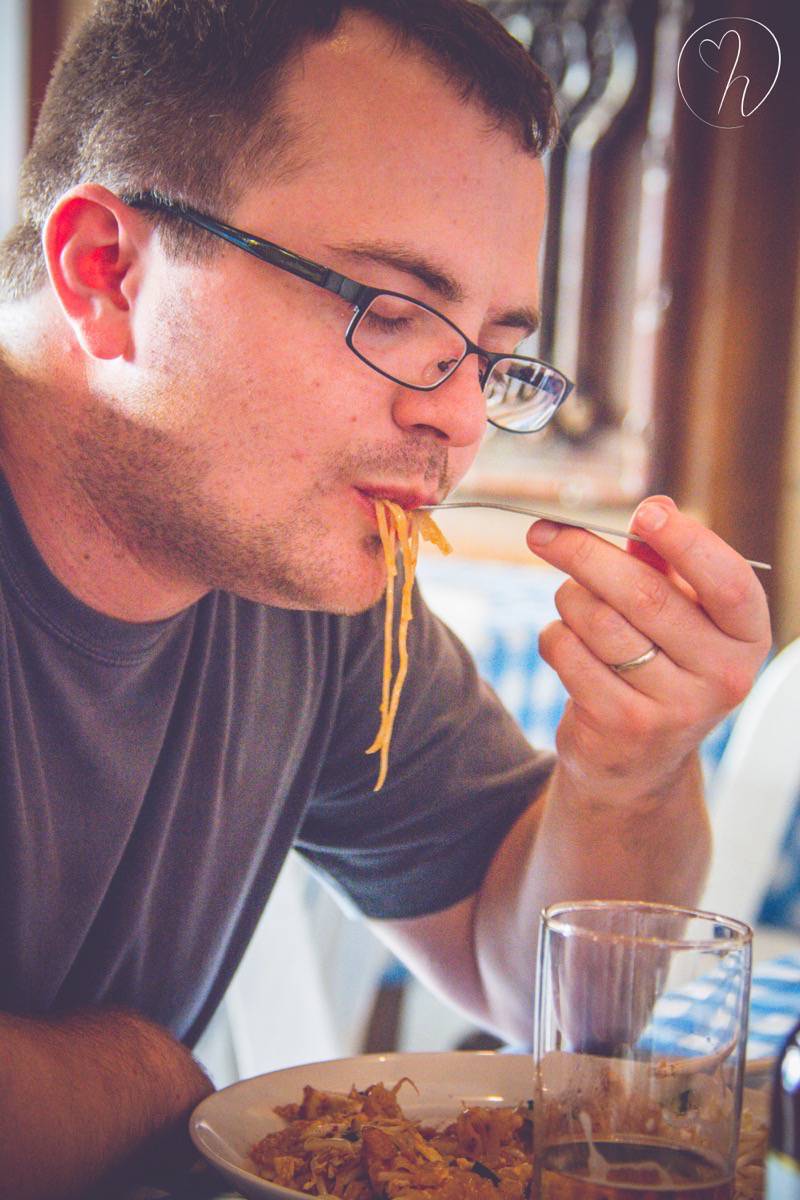 Jason, however, has never been one to go the touristy route. So he order a Thai pork salad and had his first taste of the spiciness Thailand food is famous for.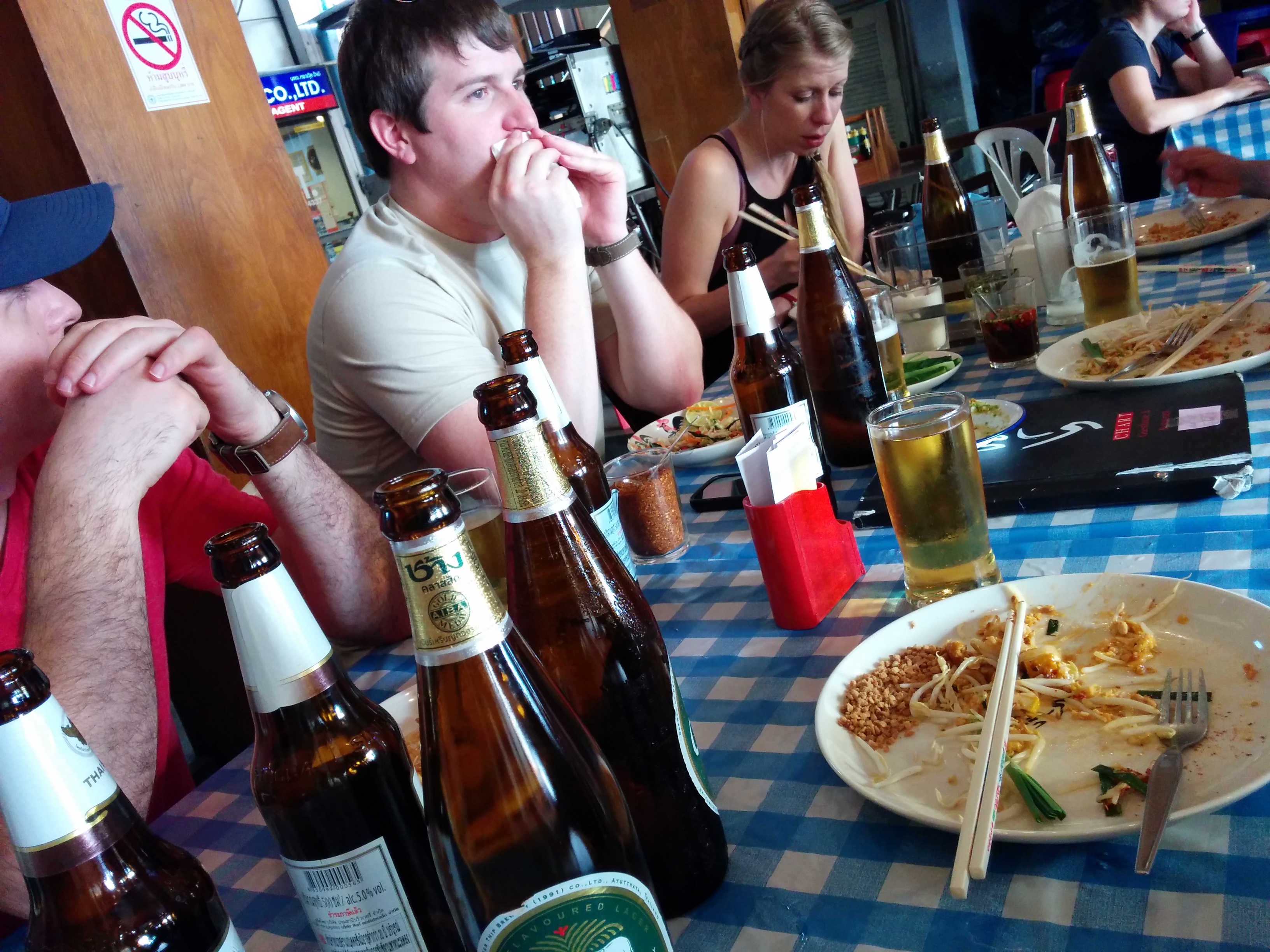 Then it was time to explore and shop. At this point, I can't really give a blow by blow description of our night, because I can't really remember it blow by blow. But it went something like this:
Haggling for Ray Bans for $2 and cool tanks for $1… Drinking beer on the street… Snacking on street food… More Shopping… More Drinking… More Snacking… Scorpions? Why not?… Drinking… Drinking… Temptations to buy a doctorate degree… Drinking… Letting tiny fish suck on your feet, Woah, ticklish! … Drinking… Meeting a cool French couple… Watching Jason get a random pedicure… Shopping… Haggling… Drinking… Dinner at an Israel Thai fusion restaurant… Packing 6 people into a cab… And, finally, finding our way back to our hotel.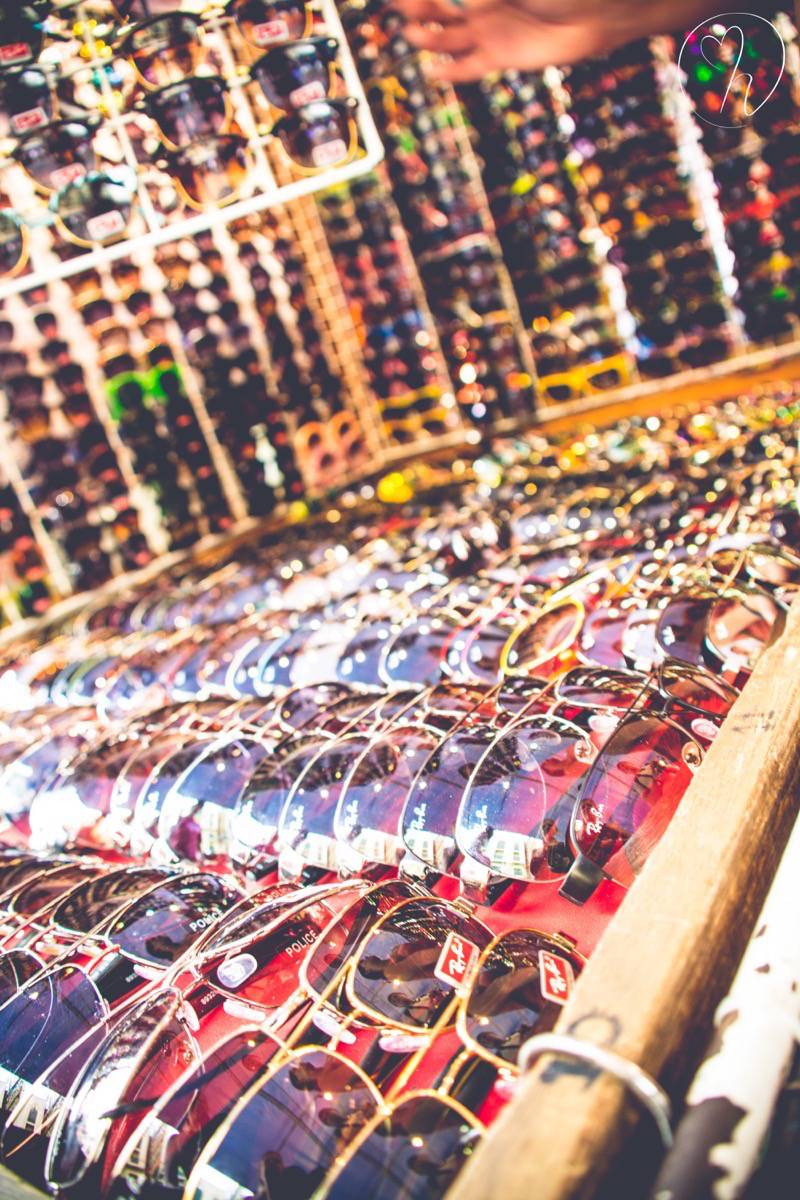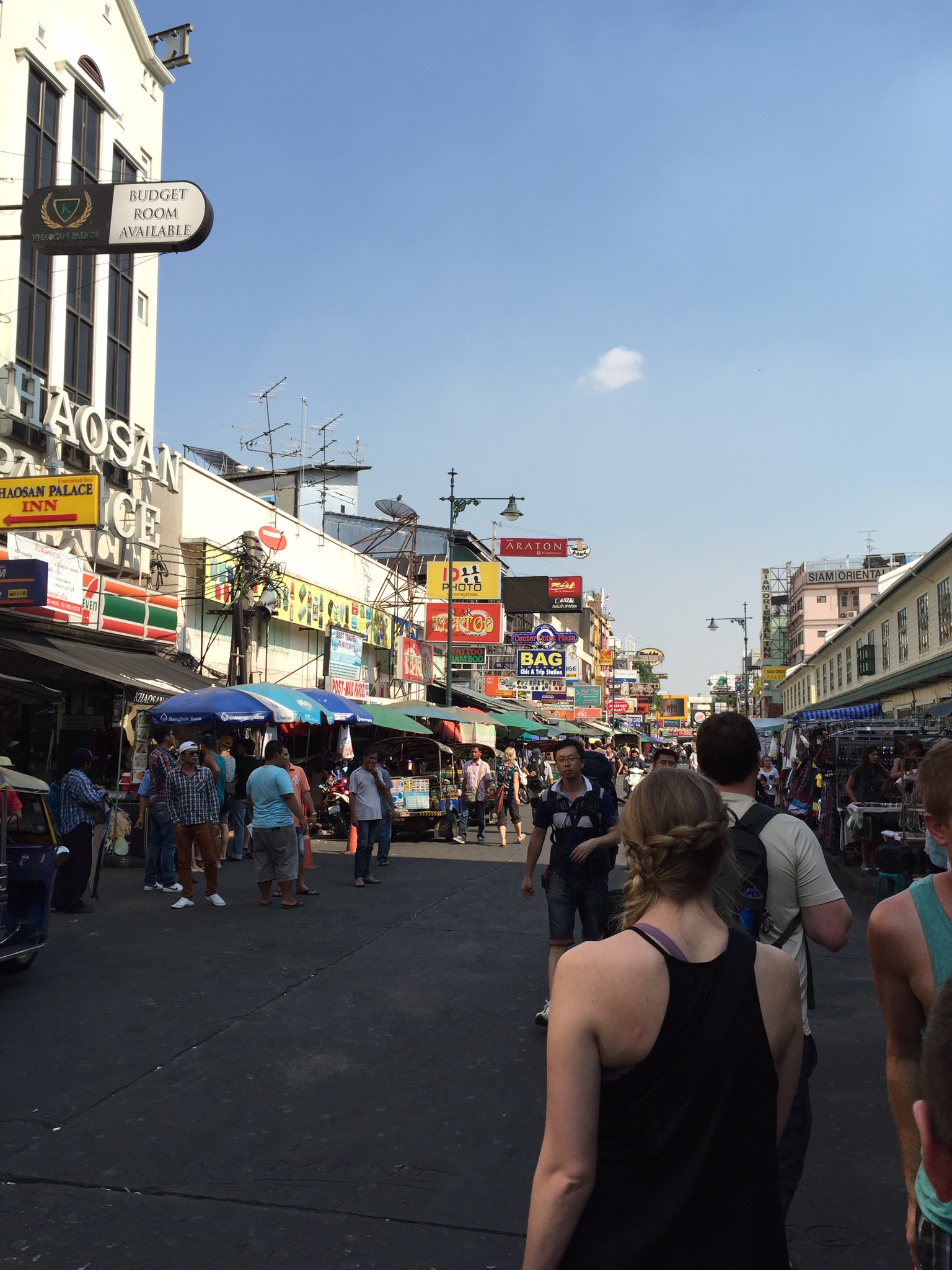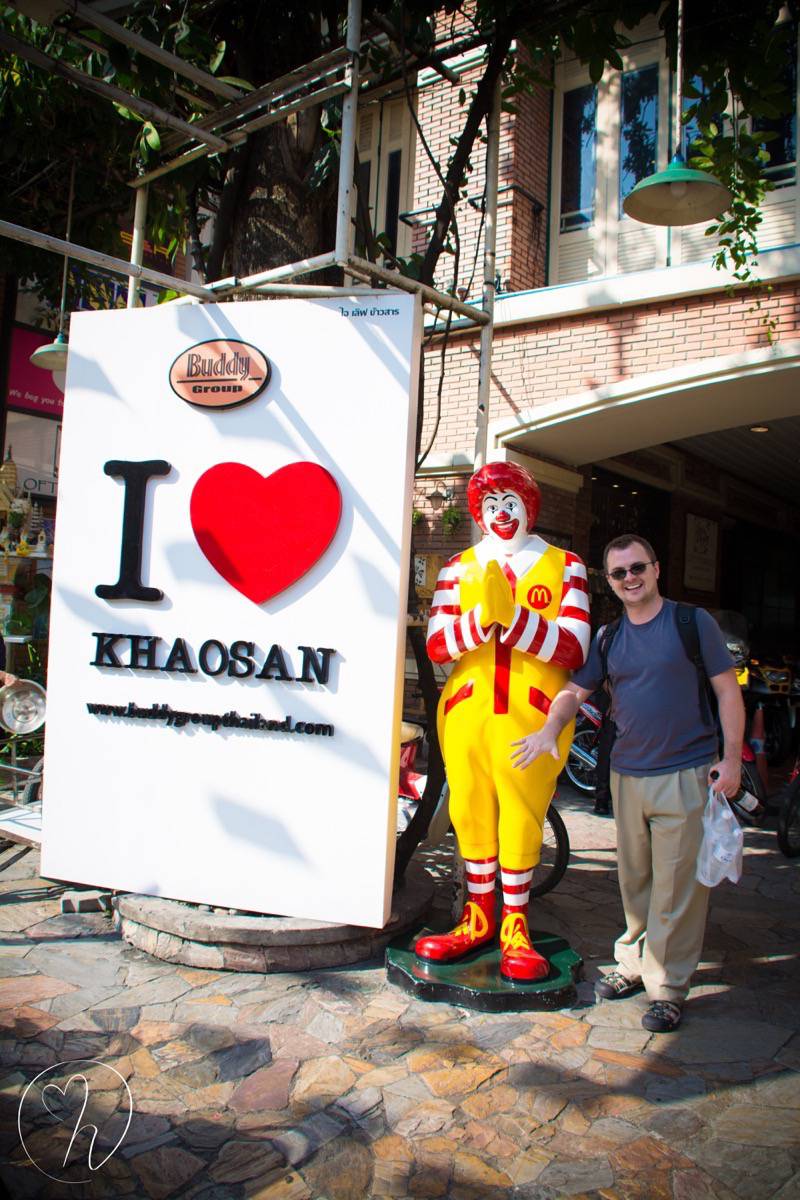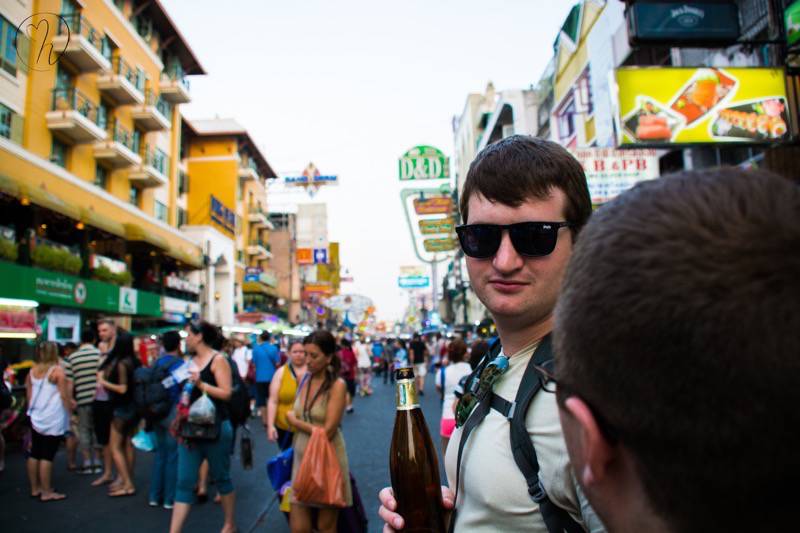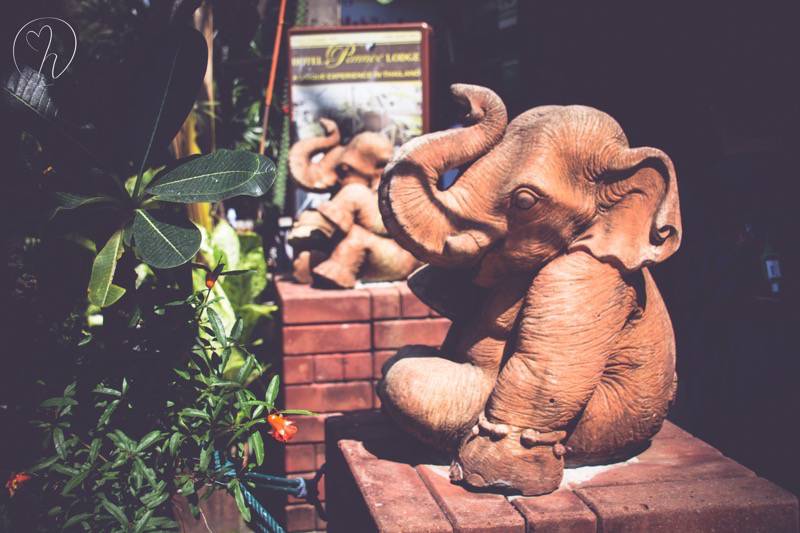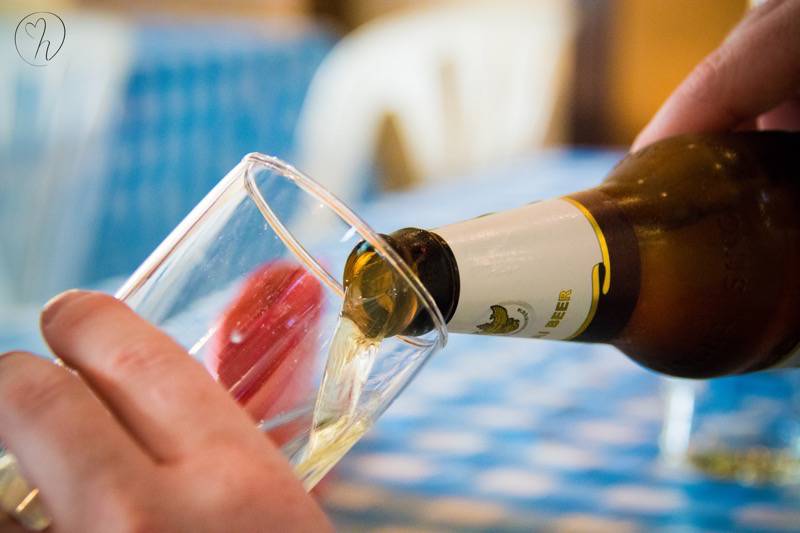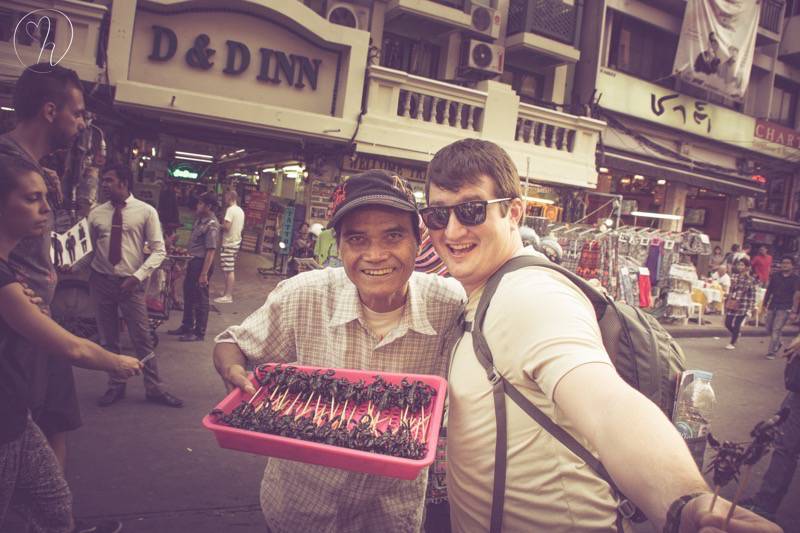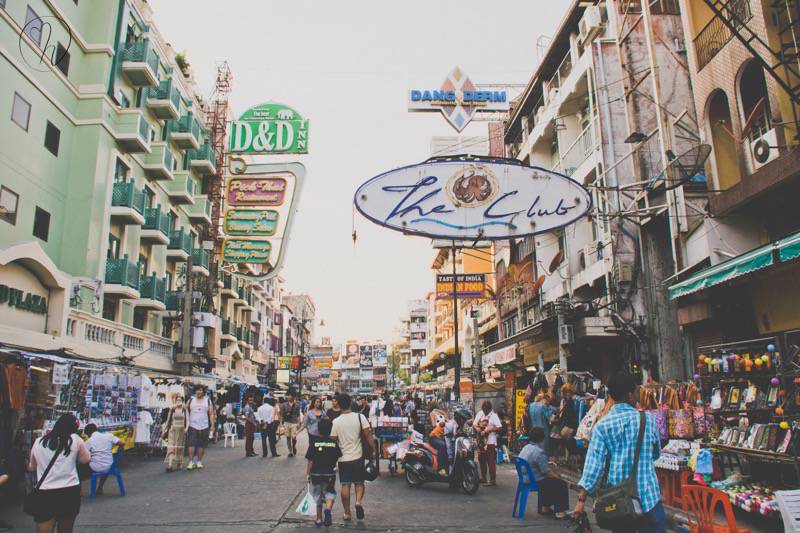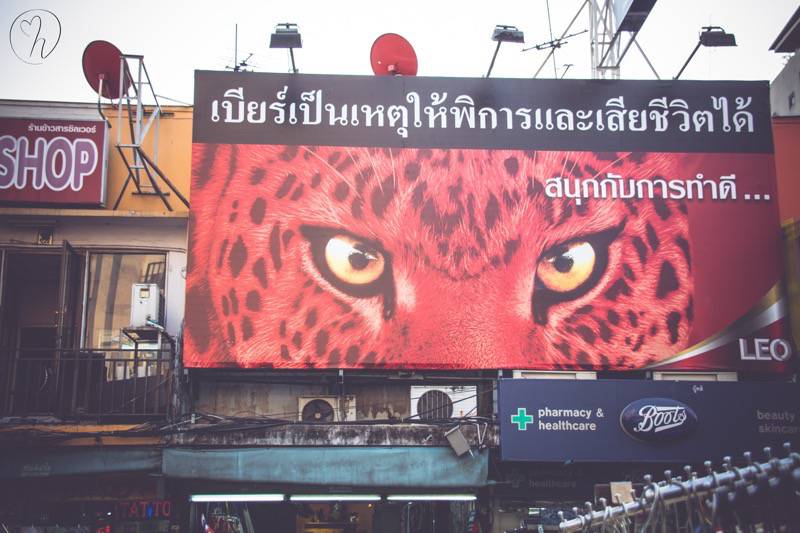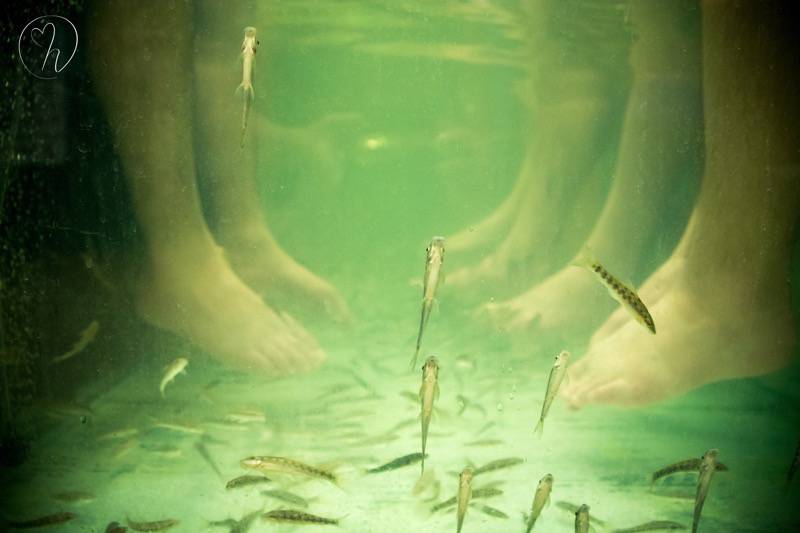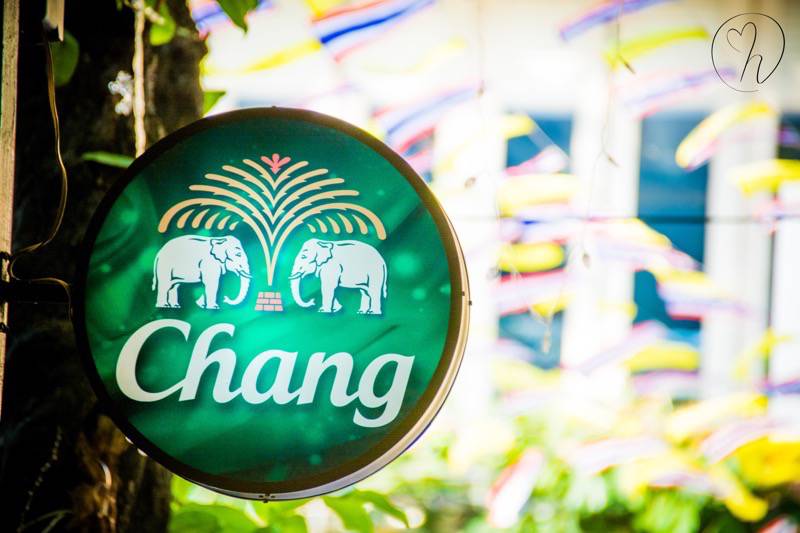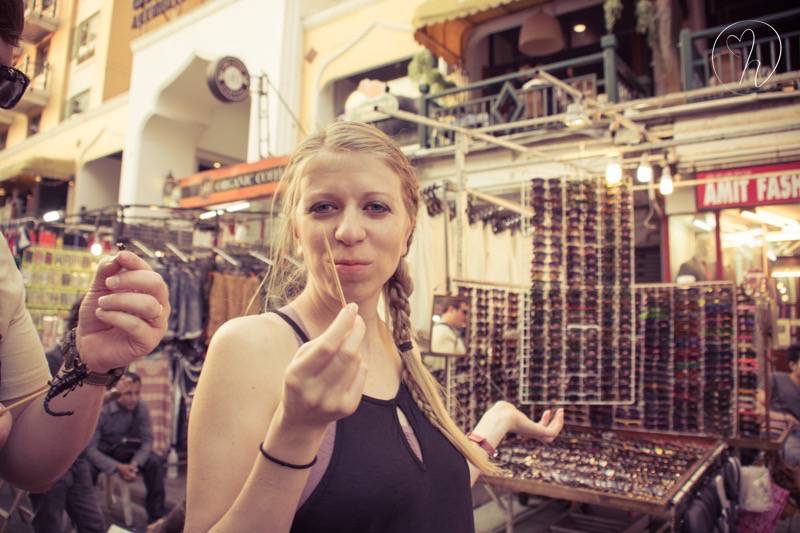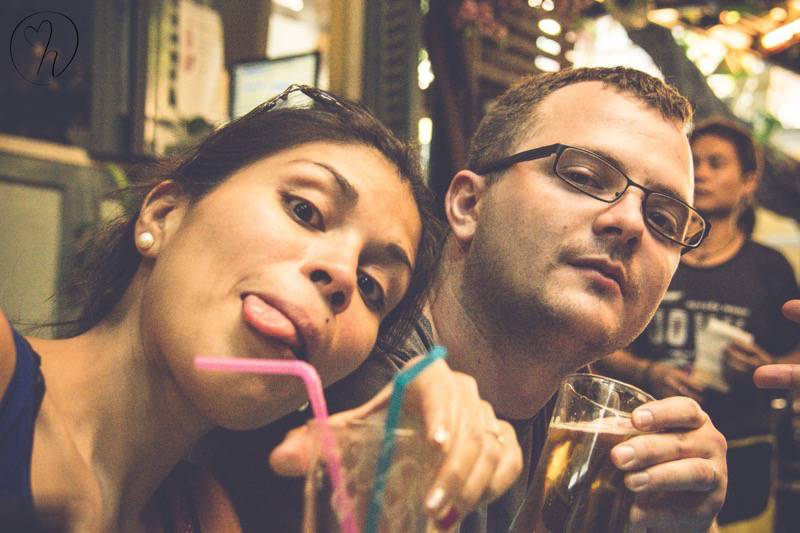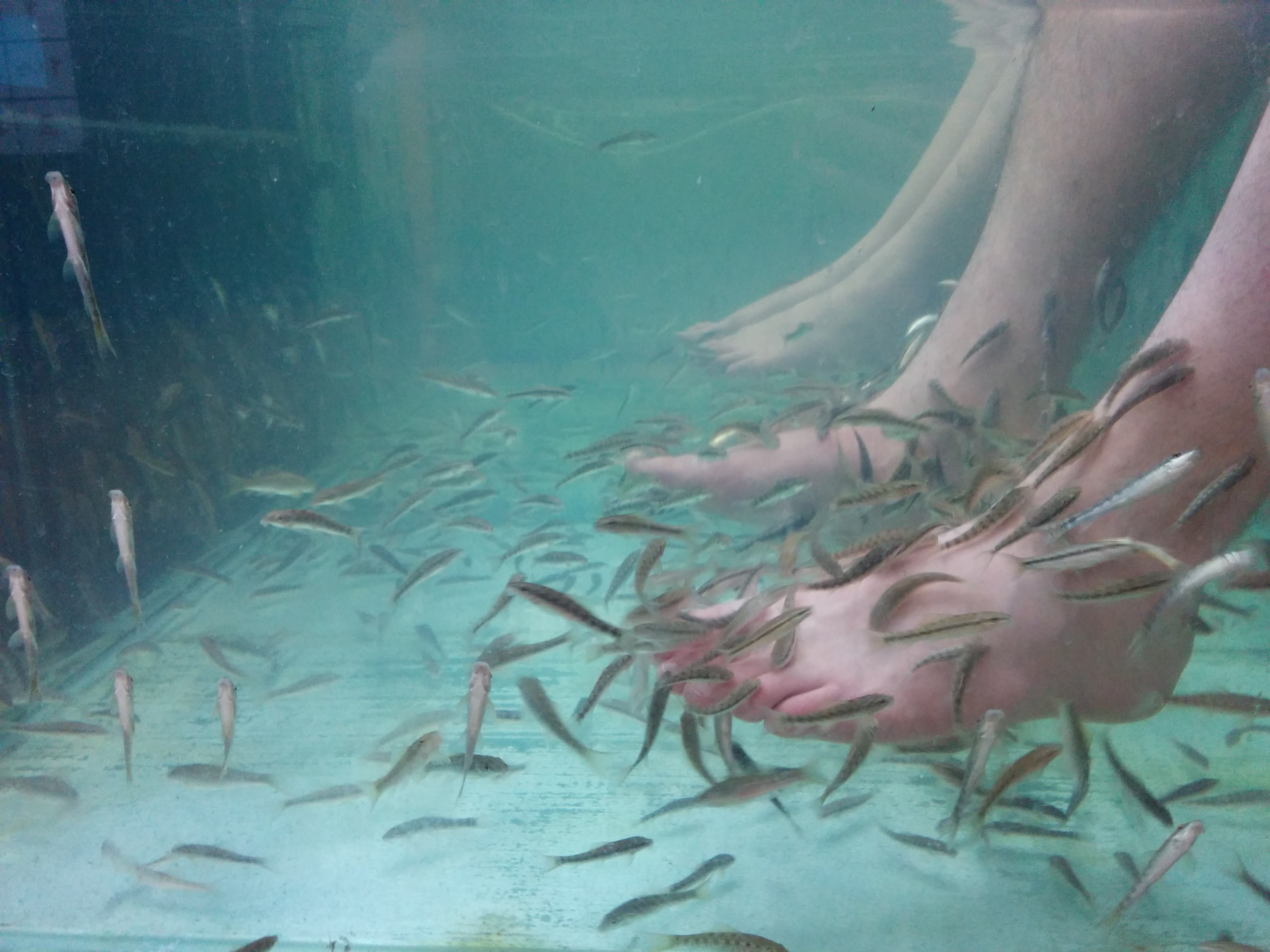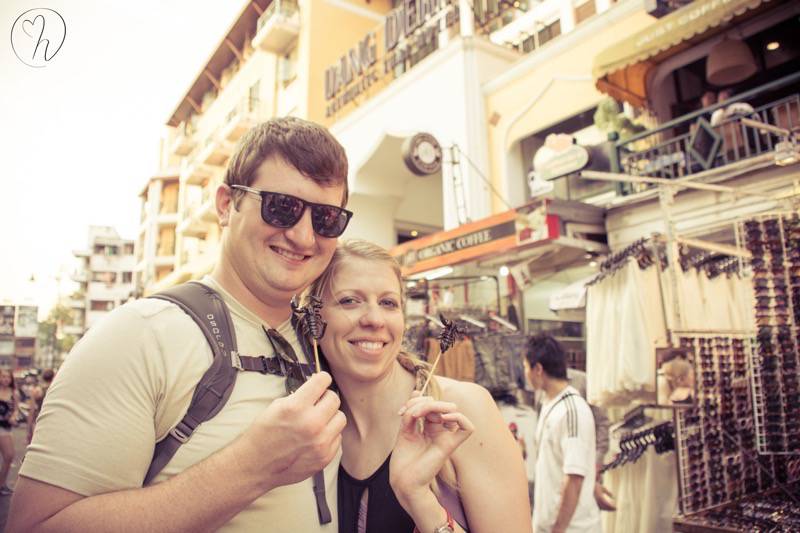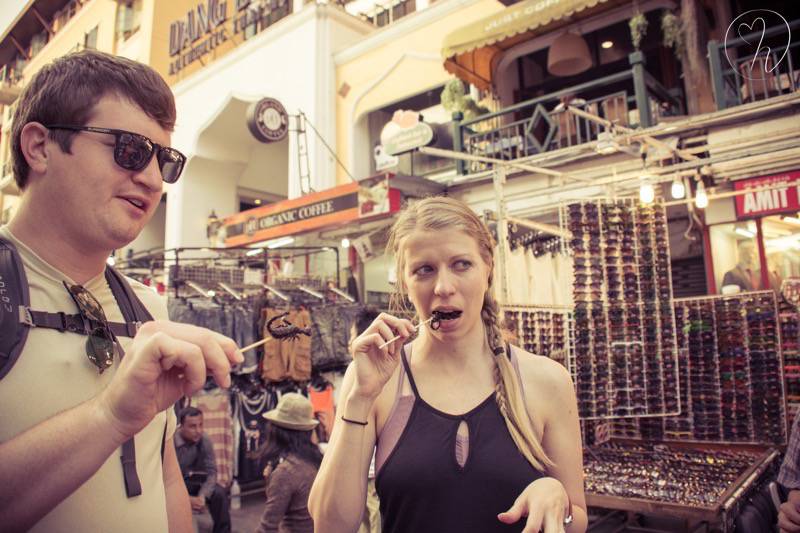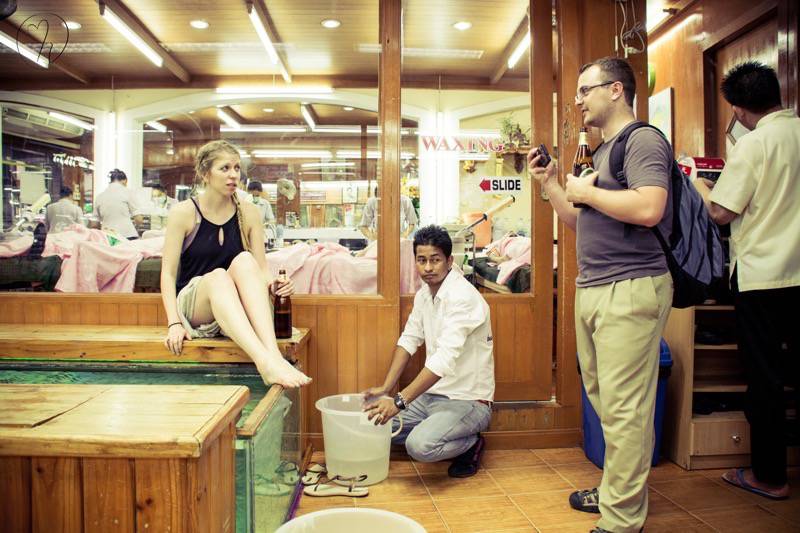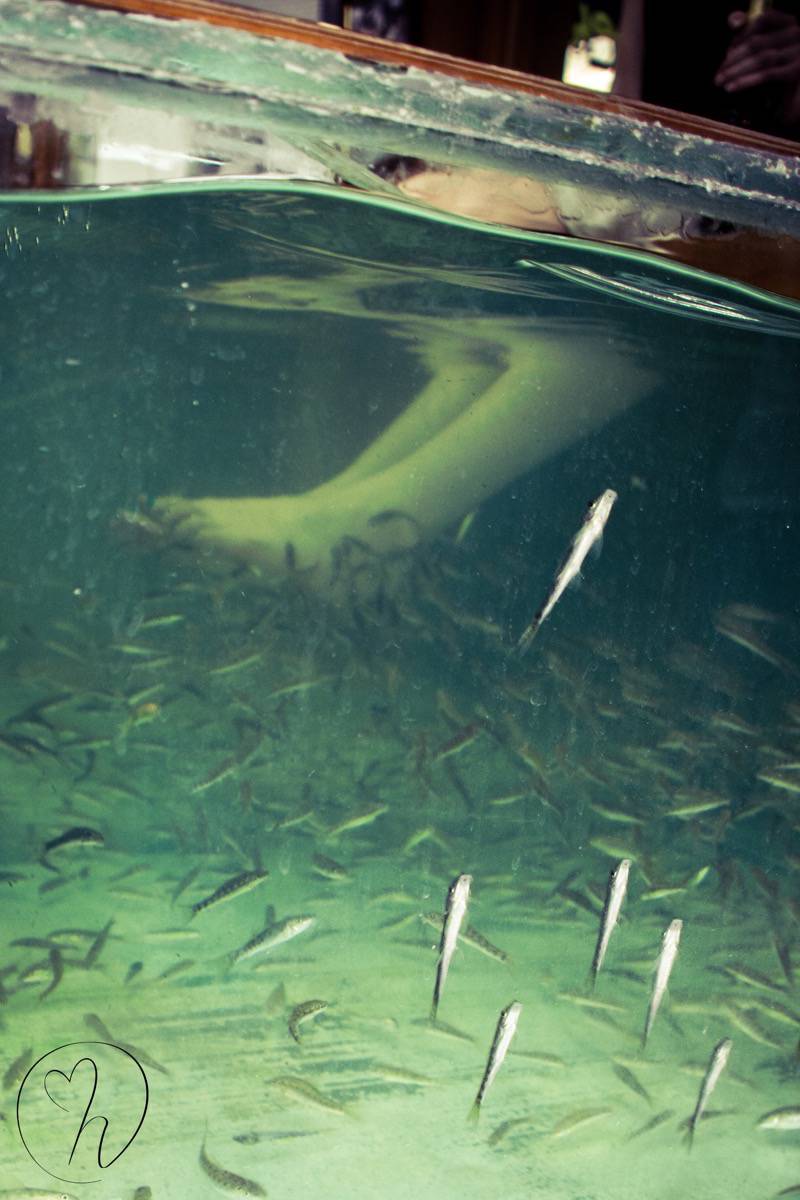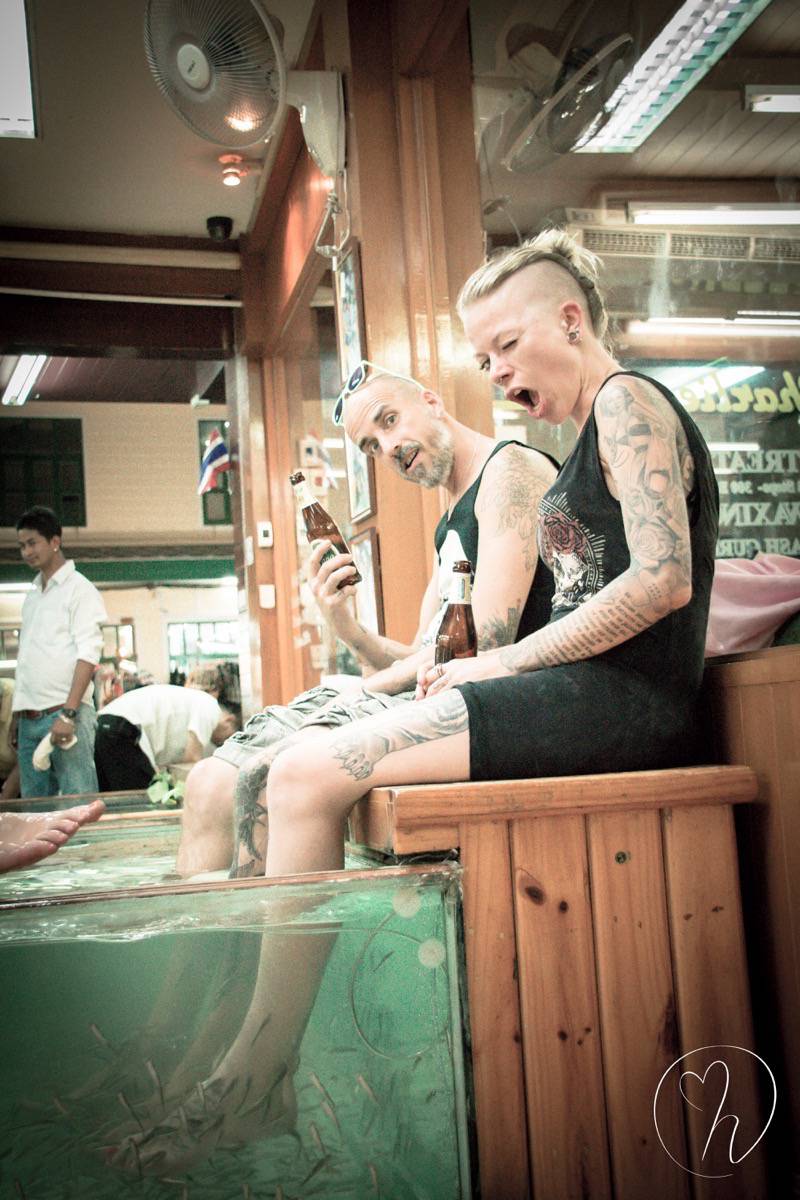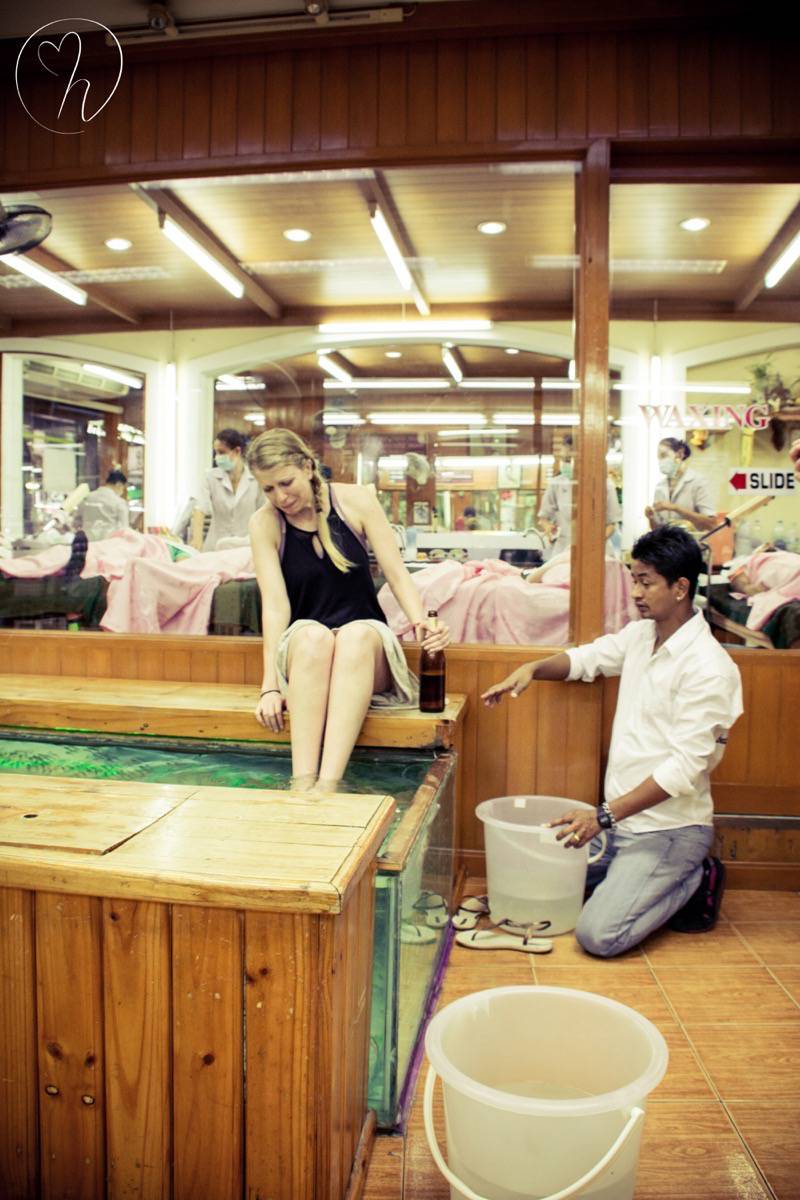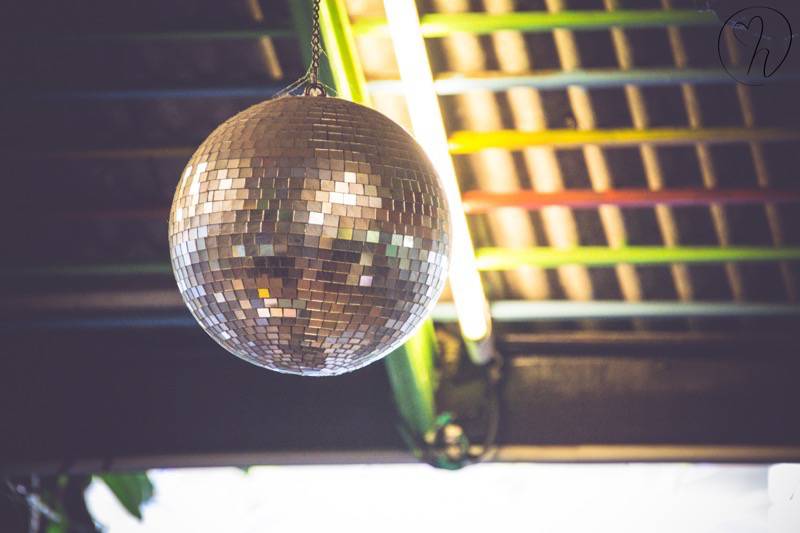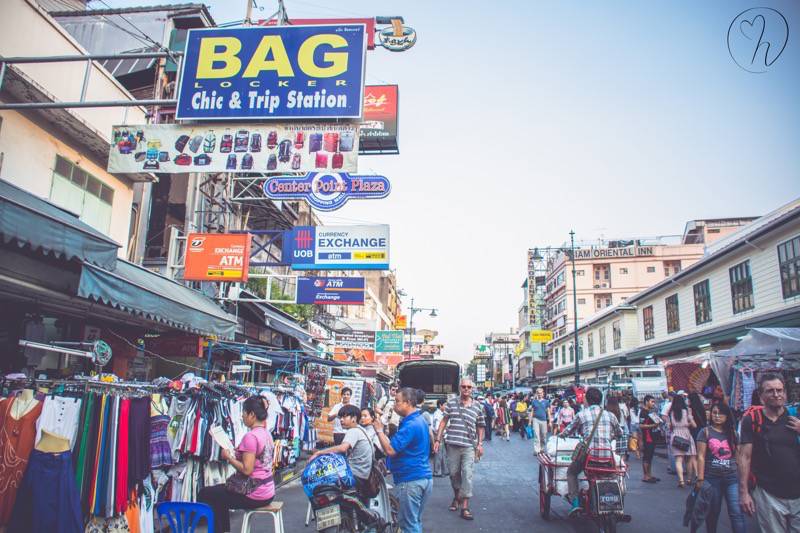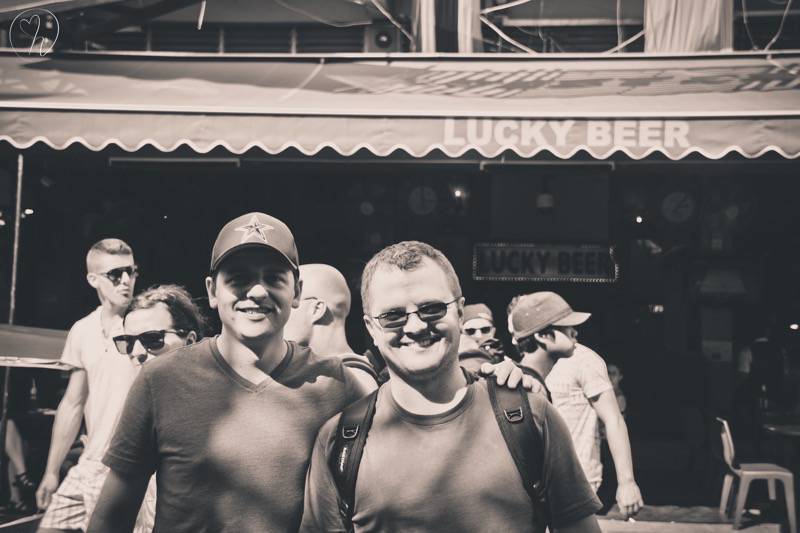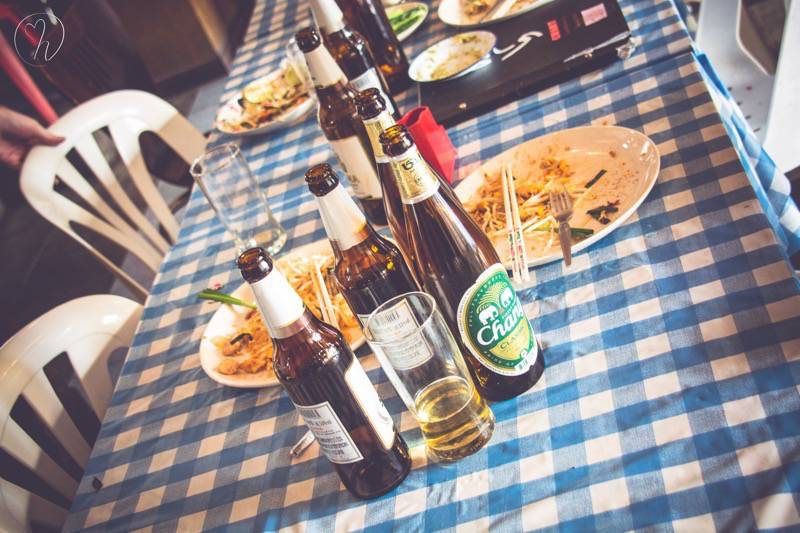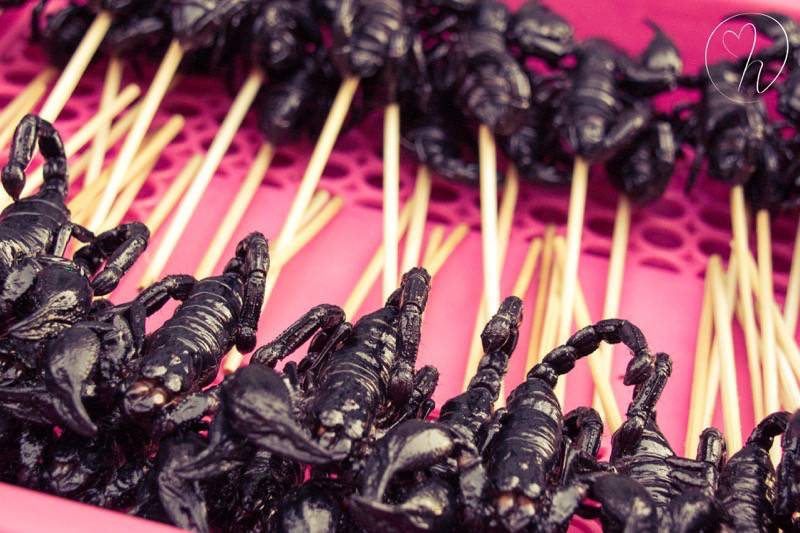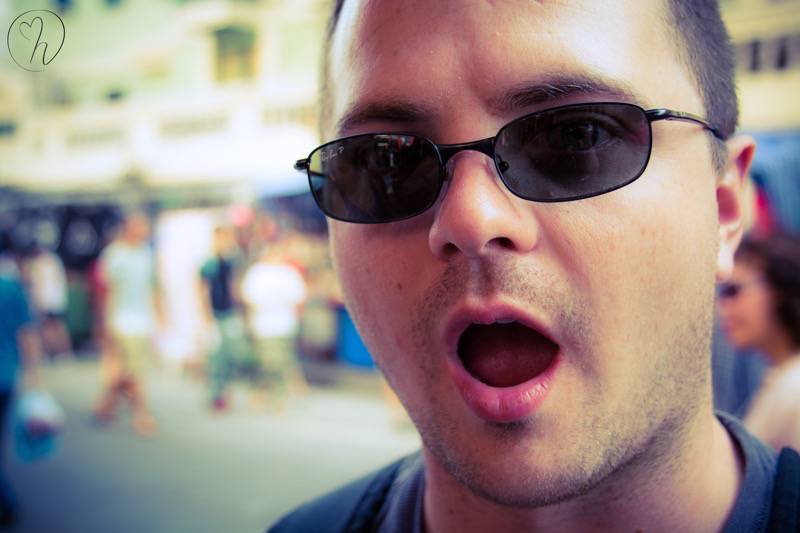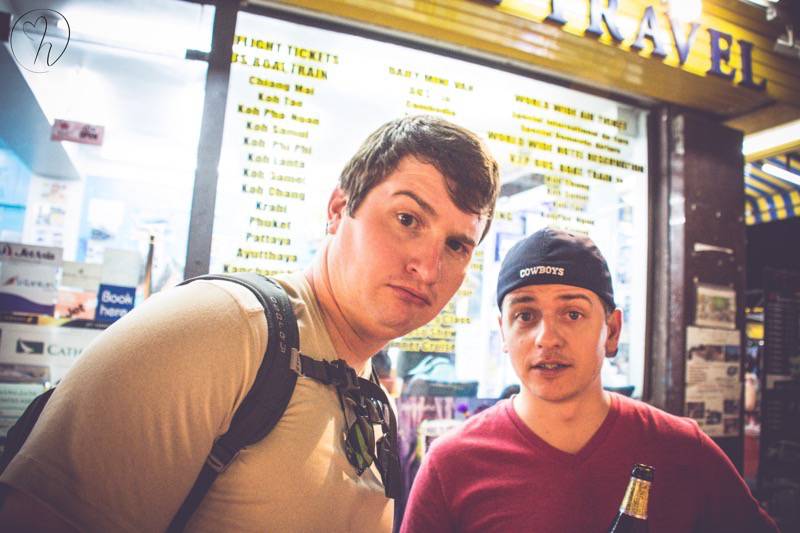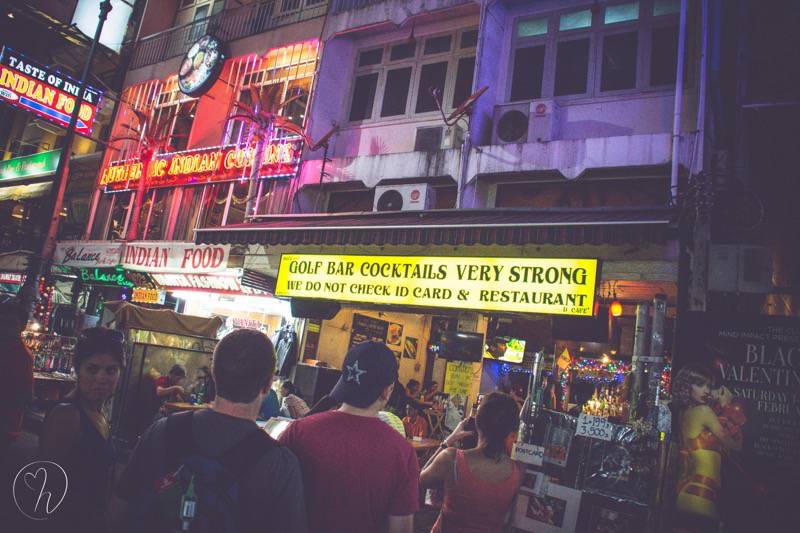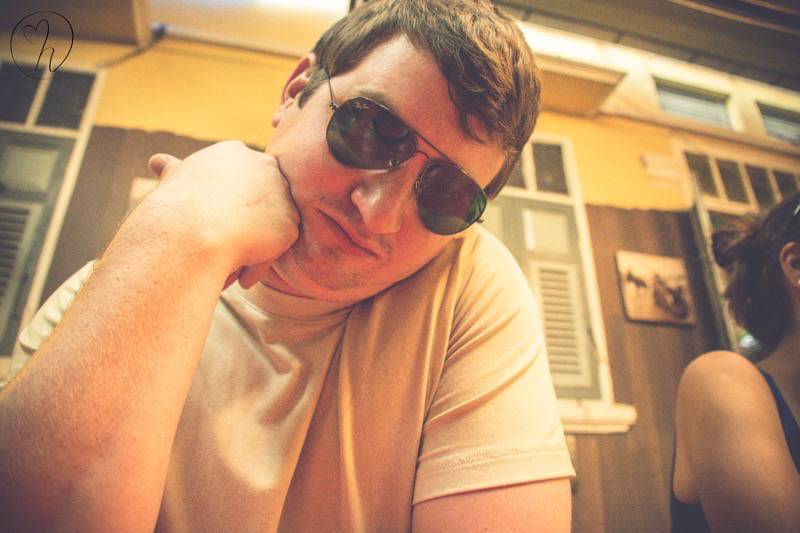 That about sums it up. With a few "what happens on Khao San stays on Khao San" moments mixed in.
You would of thought after a first day like that we would have all passed out in bed and never gotten up. Unfortunately, Jet Lag had different plans for us. I hate to admit this: I never really believed in jet lag. Isn't that just an excuse people use to be lazy? No. Jet Lag is real people. Very real. I figured that out quick as I woke up at 2:00am ready to start my day. And when you wake up at 2:00 am, still drunk, and feeling sick, well, that's a problem. What started out as an annoying runny nose when I got on the plane had manifested into a full blown cold. Great. So I moved to the couch and starred out the window for awhile wondering what Bangkok had gotten me into. I could tell already that I was in for a good hangover. Next thing I know Jason is also feeling the jet lag effects, and he is up too. So we turn on the TV and watch a show in German, providing our own silly translations, until we finally fall back asleep.
Yes Bangkok. You win my friend, you win.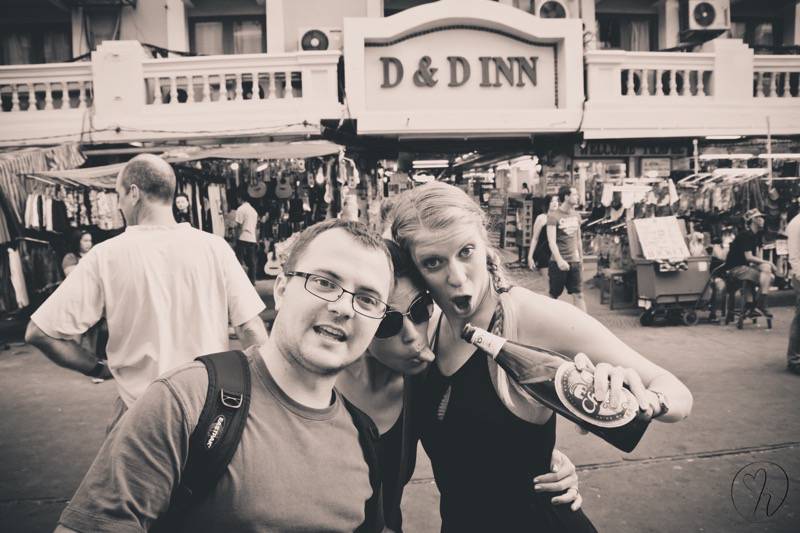 Until next time,